Universal Studios Singapore promos 2022
---
The Minions are back, as are the dinosaurs from Jurassic World. You can now catch Jurassic World Dominion in cinemas, while Minions: The Rise of Gru is coming to a theatre near you from 30th June 2022.
To take you from the silver screen to real life, you can meet-and-greet these movie characters at Universal Studios Singapore. Look forward to a fresh lineup of activities at Universal Singapore Studios like partying with Illumination's Minions and feasting at a Jurassic World-themed dining experience.
---
Meet the Minions at the retro-themed Groovy Summer
---
If the charms of the Minions prove irresistible, grab the Groovy Summer package. Come say 'bello' to the loveable Minions who've mostly ditched their iconic blue overalls for funky '70s garb for their meet and greet.

Meet Otto!
The newest Minion from Minions: The Rise of Gru is Otto, who's just as cheeky as the other 3 Minions. But he'll be on his best behaviour for a pic or two. It won't be hard to spot him and the rest, as they'll be at the eye-catching Lagoon Stage that's been dressed in psychedelic neons. 
The meet-and-greet isn't the only place to get your fill of the Minions' new look. Their groovy florals can be found at the '70s inspired Flower Power photo ops scattered around Universal Studios Singapore for you to take more pics with the fam.

After the show, put on your fiercest look for a photo with the Minions in their jumpsuits and the kung fu masters. 
You'll even get to catch the Minions' kungfu antics off the silver screen when you make your way over to the New York Public Library. The stage has been set for the Minion Fu Show, where they'll show off their kicks and karate chops alongside other martial arts experts.
In between chasing after Minions and sitting on rides, peckish package holders will find Minions-themed snacks and food at the Groovy Delights food cart on Hollywood. You'll be able to score yourself a cup of Minions Popcorn (worth $10) – just keep your eyes peeled for the popcorn truck to redeem your snack cup. 
Guests can redeem their free cup of popcorn after spending $15 on F&B at Universal Studios Singapore.
Otherwise, make use of the free vouchers included in your package to snag an adorable Minions Popcorn Bucket that comes with a strap for hands-free snacking. The vouchers include:
$5 Minions Merchandise Voucher with minimum $15 spend

$20 Retail Voucher with no minimum spend

You can also spend your vouchers on other Minions merch such as Minions goggles, plushies, and a backpack. 
Those with a sweet tooth can also look out for the Groovy Delights Minions Cart. Minions-themed dessert bites like Minion Choux Puff ($10) and Minion Swiss Roll ($8) might just be too cute to take a bite out of, but they'll go down easy with a Minion Slushie ($9) that'll also cool you off from the heat. 
If the fam needs something more substantial, refuel at KT's Grill, which has been transformed into a Minions-themed diner. The Minions' faces can be found on more goodies here, like the Minion Surf & Turf with steak and prawns, and the Cheeky Cookies 'N Creme Shake for a decadent treat. 
Groovy Summer Package
Date: 27th June-14th August 2022
Price: $88/adult | $78/child
Includes:
Universal Studios Singapore One-Day Ticket

$5 Minions Merchandise Voucher (selected retail outlets, $15 minimum spend)

$20 Retail Voucher (selected retail outlets, no minimum spend)

1 Minions Popcorn (worth $10) for every $15 spend in a single F&B receipt
Book Groovy Summer package on Resorts World Sentosa.
---
Dine with dinosaurs at the Jurassic World Dominion Dining Adventure
---
The Minions are always a crowd-pleaser but here's a treat for dino-heads of all ages out there. You'll be able to get up close and personal with prehistoric dinosaurs with the Jurassic World Dominion Dining Adventure.
The adventure begins when night falls after a whole day of rides and attractions at Universal Studios Singapore. The forested area will start stirring as its nocturnal residents venture out to meet curious guests.
Spot the young hatchling still squawking within its shell. Now's your chance for selfies with the wee one.
If you're daring, go on a search for Blue, the velociraptor from the Jurassic World franchise. Just be cautious not to rile her up. If needed, park guides are around to tame the raptor, so you can carefully approach Blue for a swaggy selfie to brag about. 

Image credit: Resorts World Sentosa
Besides Blue and the newborn raptor, be on alert for an even bigger dinosaur lurking in the shadows. The Tyrannosaurus Rex, will also make its way down for a meet-and-greet.

For the carnivorous, expect to chow down on dishes like juicy BBQ pork ribs and beef skewers.
Dinomania continues on at dinner where you can head over to the Discovery Food Court for a 4-course meal included in your package.
The 4 courses will go well with the free flow of beverages available. Kids and teetotallers – you'll have juices and fizzy drinks. Whereas mum, dad and those above 18 can get their fair share of bubbly and wine to enjoy. And for all, free-flow ice cream to end off the meal.

The last course is a Jurassic World Jelly. We know you'll want to feed your camera first before digging into this lemongrass osmanthus jelly.
Dinner comes with a show to keep guests entertained. There's a cinematic presentation of paleontological facts as each course is served. It's a win-win for families to enjoy a fancy dinner together while picking up knowledge about their favourite dinosaurs. 
As you exit the theme park for the day, don't forget to pick up your free gift – a Jurassic World tumbler to keep you hydrated wherever you go. 
The blockbuster experience doesn't have to end at dinner. The Resorts World Sentosa x Klook Jurassic World Dominion Staycation lets guests experience Jurassic World too, at Hard Rock Hotel Singapore's themed rooms.
From $548 for 2 pax, the staycay comes with breakfast at the hotel, 2 tickets to catch the flick at Golden Village, and even a swag bag of goodies for you to bring home. It comes with a canvas tote bag, tumbler, and t-rex plushie.
Jurassic World Dominion Dining Adventure
Date: Now till 14th Aug 2022
Dining hours: 6.30pm-9pm (Available on Sundays only)
Price: $248/adult | $188/child
Includes:
Universal Studios Singapore One-Day Ticket

Universal Express Unlimited Pass

Prehistoric Meet-and-Greet at Jurassic World Dominion Dining Adventure

Exclusive 4-course Dinner

Free flow of alcoholic and non-alcoholic drinks

Free flow of ice-cream for kids

Free tumbler
Book Jurassic World Dominion Dining Adventure on Resorts World Sentosa.
---
Take the family out to Universal Studios Singapore
---
Once isn't always enough, especially when it comes to visiting your favourite attractions and rides at Universal Studios Singapore. Besides getting the Groovy Summer Package or the Jurassic World Dominion Dining Adventure, the Triple Thrills Pass is another promo to satisfy a theme park lover's heart. 
Giving you exactly as its name suggests, the Triple Thrills Pass ($388) entitles passholders to 3 entries to Universal Studios Singapore from now till 30th September 2022. And instead of having to queue for your fave rides, take advantage of the Universal Express to bypass queues of up to 3 rides. 

Families with kids in tow can opt for an epic Jumbo Thrills platter with a waffle stack, along with refreshing mocktails.
The pass also gives you a list of extra activities you can choose from with each visit, like a special meet-and-greet sesh with superstars like the Trolls. You can even get VIP access to the Star Lounge at KT's Grill or Jumbo Thrills desserts that will sate hunger pangs during the day.
Triple Thrills Pass
Date: Now till 31st July 2022
Price: $388/pax
Visit period: Now till 30th Sep 2022
Includes:
e-Ticket valid for 3 visits to Universal Studios Singapore

Universal Express for 3 rides per visit

3 special experiences (1 per visit) selected from these options:

Access to Star Lounge at KT's Grill

Private meet-and-greet session

Jumbo Thrills desserts at KT's Grill

Minion-themed dining experience
Whether you're grooving with the Minions or getting up close with the colossal dinosaurs of Jurassic World, Universal Studios Singapore is chock-full of activities for family and friends to enjoy to the fullest.

Address: 8 Sentosa Gateway, Singapore 098269
Opening hours*: Wed-Sat 12pm-7pm | Sun 10am-6pm
*Hours may vary – refer to Universal Studios Singapore's website for more details
Contact: 6577 8888 | Universal Studios Singapore website
---
This post was brought to you by Resorts World Sentosa.
Photography by Clement Sim.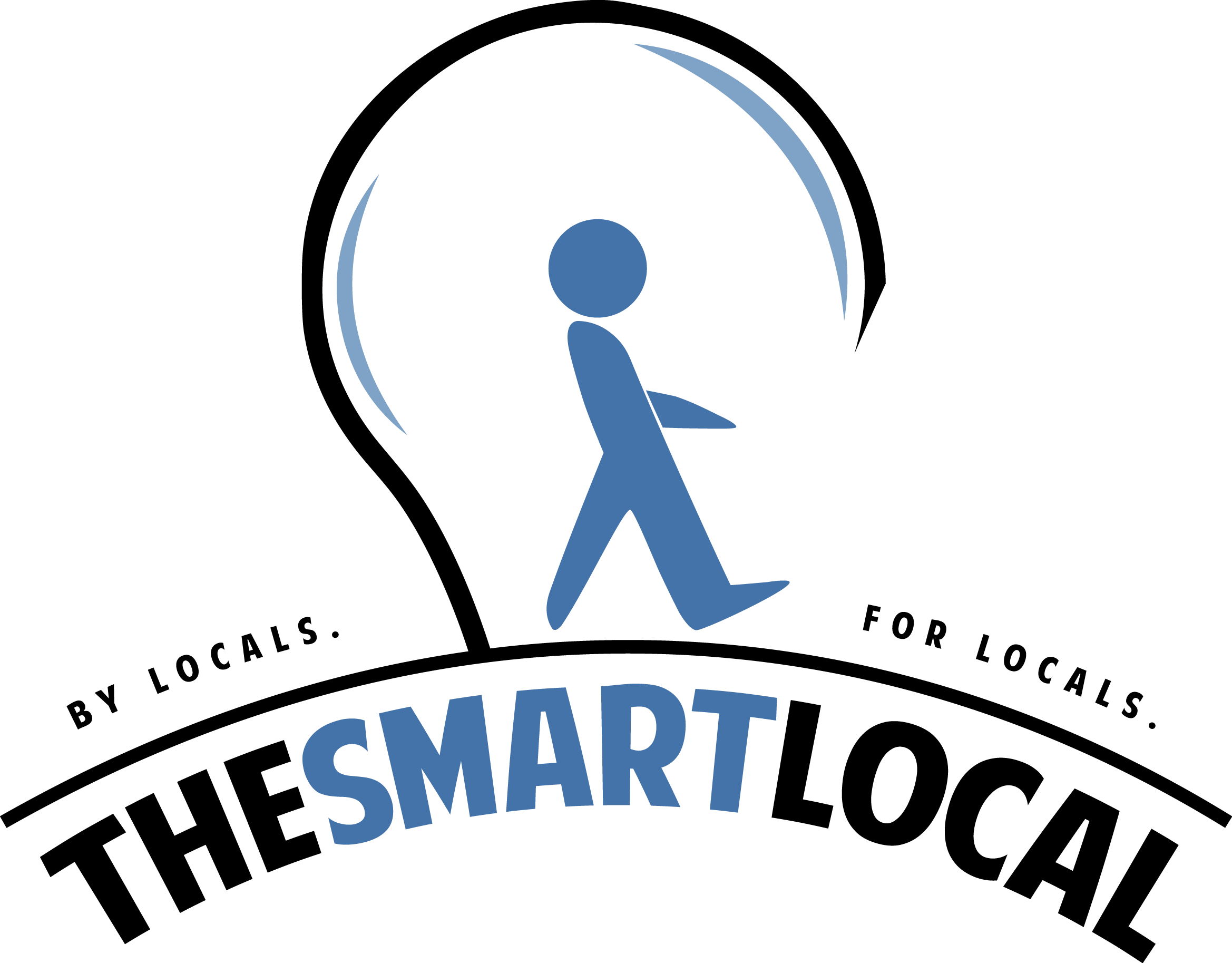 Drop us your email so you won't miss the latest news.