Things to do in May 2021
---
It seems like just yesterday that we were busy planning elaborate April Fool's pranks, but in a blink of an eye, we've reached the month of May. 
While this may mean the start of exam season for some of us, there are still plenty of exciting events and activities happening. From a gin and taco run by the bay to virtual Ramadan celebrations, May 2021 is looking to be a fun-filled month for everyone.
For more things to do in May, check out:
---
1. Celebrate Ramadan season with both virtual and IRL events
---

Light-up at Geylang Serai
Image credit: @kikaytrekkie
The season of Ramadan is upon us once again and apart from observing strict fasting and engaging in prayer, this holy month also marks the start of the much-anticipated annual festivities in Singapore.
Although the iconic bustling crowds won't be found this year, Ramadan bazaars will still be held – albeit on a much smaller scale. Both mini and virtual bazaars will be open all around Singapore so you'll still be able to get your hands on your kuehs and Ramly burgers.
Thankfully, the Hari Raya Light-up at Geylang Serai is still happening as usual. The seemingly endless rows of glowing neon signs is a sight to behold and will make for a gorgeous addition to your IG feed.
Check out our full list of 2021 Ramadan bazaars.
Hari Raya Light-up at Geylang Serai
Date: Until 23rd May 2021
Time: 7PM-12AM, Daily (Hours extended until 6AM on 12th May)
Location: Geylang Serai
---
2. Unleash your inner ARMY with the latest BTS events
---

Image credit: @jekeyy.heyy
Gone are the days when the word "army" mainly referred to the Singapore Armed Forces. Today, it only means one thing: BTS stans. As hardcore as some of them may be, you gotta respect their dedication; if you or your friends fit into this category, there's a whole slew of BTS-related events to look forward to this May.
Until 9th May, you'll be able to take photographs with your bias at Suntec City – cutouts of them, at least. So if it's been your lifelong dream to take photos with Jungkook – no judgement, me too – here's the place to be.

Image credit: Suntec City
There will also be a special collector's item drop on 4th May for a special edition BTS Photobook. To get this, simply spend $100 across a maximum of any three stores in Suntec City and you'll be able to redeem the book for $55 – receipts dated from 14th April 2021 will be counted!

Pre-orders have already begun, so head down ASAP to snag a copy for yourself. 

Image credit: @mcdsg
After V's iconic Oreo McFlurry moment in Bon Voyage, it seems only right that BTS would collaborate with McDonald's for a special BTS Meal. While albums and photo cards can get quite expensive, getting this meal is a relatively affordable way to show your love for OT7.
This meal will be available from 27th May and comes complete with nuggets, medium fries, Coke, and special cajun and sweet chilli dipping sauces from South Korea. While some of the finer details of this collaboration have yet to be announced, it seems that the ARMY can get ready for a feed yourself era.
BTS x Suntec City
Location: Suntec City's North Wing, #01-506/507
Check out Suntec City's website for information on event dates
BTS McDonald's Meal
Date: From 27th May 2021
Location: All McDonald's outlets
---
3. Relax with yoga and Muay Thai by Sentosa's beaches
---

Image is for illustration purposes only
Image credit: @sentosa_island
With a whole range of benefits from flexibility to mindfulness, it's little wonder that yoga has become such a popular activity among Singaporeans. But if you want to zhng your experience even further, why not take your yoga sessions to the beach?
With the Sunrise Yoga at Ola Beach Club, Sunset Yoga at FOC Sentosa, and Yoga at Palawan Green, you'll be able to stretch out all those muscles and feel the stress melt away.

Image credit: Sentosa
If doing yoga isn't your ideal way of relieving stress, letting all your frustrations out through Muay Thai by the Beach may be a better option. In contrast to the slow and mindful movements of yoga, Muay Thai is fast and high-energy, and is ideal for anyone looking for a more intense workout.
Under the guidance of a Thailand-trained Muay Thai enthusiast, you'll be able to learn the basics of this martial art – all while enjoying the scenic coastal views of Sentosa.
Sunrise Yoga at Ola Beach Club
Date: 15th May 2021
Time: 9.30AM-10.30AM
Location: Ola Beach Club
Price: $14.50 (Includes a Power Breakfast)
Sunset Yoga at FOC Sentosa
Date: 27th May 2021
Time: 6PM-7PM
Location: FOC Sentosa
Price: $50 (Includes a same-day $50 FOC Sentosa dining voucher)
Yoga at Palawan Green
Date: 5th & 19th May 2021
Time: 6PM-7PM
Location: Palawan Green
Price: Free
Sentosa's Yoga by the Beach website
Muay Thai by the Beach
Date: 8th May – 26th June 2021 (Every Saturday)
Time: 6PM-7PM
Location: Palawan Green
Price: Free
Sentosa's Muay Thai by the Beach website
---
4. Immerse yourself in the Marvel Universe at Madame Tussauds
---
Despite the 2020 Marvel drought, fans have been spoiled for choice this year with new MCU releases like WandaVision, and Falcon and the Winter Soldier. But while we wait for the much anticipated Loki series to finally reach our screens, watching the Marvel Universe 4D show at Madame Tussauds can help tide us over.
Not only is this a great way to immerse yourself in the Marvel universe and be a part of the action, but you'll even get to "meet" the heroes in their wax figure forms after. Admission to the show is included in a general ticket so you won't have to fork out any extra money.
Location: 40 Imbiah Road, Sentosa, 099700
Opening hours: Mon, Thu – Sun 11AM-7PM (Closed on Tuesdays & Wednesdays)
Price: $30 (Online) | $44 (Walk-in)
---
5. Take a 4KM run around the bay with gin and food pit stops
---
Exercising can be difficult if you don't have any motivation to get started, but the SoleMates Gin Run Around the Bay might just give you the extra boost you need. 
With multiple pit stops along a short 4KM route, this run is easy to complete even if you're a couch potato. Plus, you'll be given a total of four gins and three tacos along the way so you'll have some delicious mid-run meals to look forward to. 

Dig into some tacos at the end of your run
Image credit: @nomdiary_
Whether you're a beginner runner or are simply in it for the alcohol and food, this run can be a great way to kickstart your journey into becoming #fitspo.
Date: Until 27th June 2021 (Every Sunday)
Time: 5PM-7PM
Location: 1 Marina Boulevard #01-01 NTUC Centre, Singapore 018989
Price: $38
SoleMates Gin Run Around the Bay website
---
6. Explore the new Tropical Montane Orchidetum at Botanic Gardens
---
Singapore is dubbed "The Garden City" for good reason, but if you're feeling bored of wandering around the same parks and hiking along the same trails, the Tropical Montane Orchidetum is a great place for you to get your much needed dose of nature.
This brand new attraction at Singapore Botanic Gardens may look similar to the famous Gardens by the Bay, but you'll only have to pay a fraction of the cost. From the hundreds of orchids to the special water fountains, it also has plenty of new flora and special features for you to discover.
Check out our full guide to Tropical Montane Orchidetum for more information.
Location: 1 Cluny Road, Singapore Botanic Gardens, Singapore 259569
Opening hours: 8.30AM-7PM, Daily
Telephone: 1800 471 7300
Price:
Singapore Resident: $5 (Adults) | $1 (Students and seniors above 60)
Standard: $15 (Adults) | $3 (Students and seniors above 60)
Note: All entries are free for children under 12.
National Orchid Garden website
---
7. Catch pop-up art installations along the Coast-to-Coast trail
---

"Every Seed Carries Within It The Dream & Blueprint" installation at Sengkang Riverside Park
Ever since the 36KM Coast-to-Coast trail officially launched in 2019, most of our Instagram feeds have been peppered with photos of people completing this challenging route.
But if you've been avoiding exploring this trail because of its insane length, the Rewritten: The World Ahead of Us outdoor exhibit by the National Arts Council makes the journey slightly less of a chore with interesting art pieces to look out for along the way.
Anamorphic Vibes by local artists Adeline Loo and Cheong Yew Mun 
The 14 art installations are located at the following parks, so check them out if you're around the area:
Jurong Lake Gardens

Bishan-Ang Mo Kio Park

Luxus Hill Park

Punggol Waterway Park

Lorong Halus Wetlands (Lorong Halus Bridge)

Sengkang Riverside Park

Lower Seletar Reservoir Park
Date: Until 6th June 2021
Rewritten: The World Ahead of Us website

---
8. Admire glass sculptures by Dale Chihuly at GBTB
---
Many of us look forward to the seasonal flowers at Gardens by the Bay like Sakura and tulips, but there's nothing more exciting than having a brand new exhibit to explore. For the first time ever, the gardens will feature glass sculptures from artist Dale Chihuly with its Glass in Bloom exhibition.
While these may not be the most traditional flowers, they are certainly just as beautiful to look at. Best part is, these glass sculptures can be found outside the Flower Dome and Cloud Forest, which means you'll be able to enjoy Chihuly's works for free as you take a stroll around the bay.
Date: 23rd April – 1st August 2021
Time: 9AM-9PM, Daily (outdoor locations are open until 10PM on weekends)
Location: Flower Dome, Cloud Forest, Outdoor Gardens (The Meadow, Serene Garden, World of Plants, Dragonfly Lake, SG50 Lattice, Victoria Lily Pond) & Gallery (Bayfront Pavilion)
Price: from $12 (Adult) | $8 (Children and seniors) – view all ticket prices
---
9. Watch Chinese films in cinemas around Singapore
---

Screencap from 迷航 Lost Course
Image credit: Singapore Chinese Film Festival
Unless it's a popular romance movie or a historical drama, most of us have probably never dabbled in the world of Chinese films. But thanks to the Singapore Chinese Film Festival, we'll now be able to catch award-winning Chinese movies in the following local theatres:
Filmgarde Bugis+

Golden Village Suntec City

Golden Village VivoCity

Oldham Theatre

Shaw Kinolounge online screening

Screencap from 雁南飞
Image credit: Singapore Chinese Film Festival
From short films to documentaries, watching these can help to make you feel just a little more cultured. Even if your command of Mandarin isn't the best, you'll still be able to enjoy these stories and improve your skills thanks to the English subtitles available.
Date: 30th April – 9th May 2021
Singapore Chinese Film Festival website
---
10. Go on photo walks and claim Capitaland vouchers
---

Explore photogenic districts like Kampong Glam
Even though most of us have probably lived in Singapore our whole lives, there is still a whole slew of unexplored gems and photo ops waiting to be discovered around the island. From Bugis to the Civic District, CapitaLand will be holding special Explore the City sessions at these popular destinations. 
The tour will be led by an experienced guide from Tribe Tours so you'll get all the insider scoop on the best spots in each area. To top it all off, you'll even be given a $20 CapitaVoucher to spend, and an extra $10 when you use your Singapore Rediscover Vouchers (SRV) to book it via Klook.
Date: 1st April – 30th June 2021
Price: $55 (SRV eligible)
CapitaLand Explore The City website
---
11. Catch intriguing art shows at SIFA 2021
---
The Journey by Scott Silven
Image credit: Arts House Limited
Those of us who are aching for art performances to make a return to our theatres will be thrilled to know that the Singapore International Festival of Arts (SIFA) will be back this year.
This festival will showcase a range of local and foreign talents, with a good mix of both virtual and IRL shows for you to fill your weekends with. No matter if you're a seasoned art connoisseur or brand new to the scene, SIFA has something for everyone to enjoy.
Date: 14th May – 31st May 2021
Singapore International Festival of Arts website
---
12. Reimagine the future of the workplace at The Office, Disrupted
---

Image credit: @jesketches
It's almost been  a month since the news of WFH no longer being the norm was announced. While most of us have since adopted a hybrid working schedule, the future of the workplace remains a big question mark. 
To fully understand this, Nation Design Singapore will be holding an art exhibit called The Office, Disrupted. With interactive art pieces and panels with industry leaders like Rachel Lim from Love, Bonito and Chris Moore from Allen & Overy LLP, this art exhibit will be both entertaining and informative.
Date: Until 13th May 2021
Location: 111 Middle Road, Singapore 188969
Opening hours: 9AM-9PM, Daily
Price: Free
---
13. Uncover hidden gems in Sengkang
---

Take a stroll through Punggol Park
Unless you live in the North East area, the thought of visiting Sengkang has probably never crossed your mind before. But with all kinds of nature spots for the 'gram and beautiful temples to discover, exploring Sengkang will definitely make for a fun day out.

Check out Sengkang's "Temple District"
While you're there, be sure to check out hidden gems like the Sengkang Sculpture Park and Sengkang Fire Station.
Check out our article for a full list of things to do in Sengkang.
---
14. Have a throwback by visiting primary school excursion spots
---

You can pop by a goat farm like Hay Dairies for a nostalgia trip
With our growing to-do lists and never-ending pile of work, it's nice to take a break for yourself every once in a while. Whether you're secretly a child at heart or simply want to feel extra nostalgic, revisiting your primary school excursion spots can be a refreshing way to spend a day.
From the Singapore Science Centre to the NEWater Visitor Centre, exploring these old-school gems will be a throwback to your childhood, all while learning something new along the way.
For more primary school excursion spots to visit, check out our article here.
---
New things to do in May 2021
---
2021 seems to be flying by in a flash, and with all these brand new activities and events happening in May, we can begin the planning to fill our month with fun adventures around Singapore.
From new Gardens by the Bay exhibits to having your own throwback to the 90s and 00s, you can even jio your friends and family to spend some quality time together this month.
For more places to visit in Singapore, check out:
---
Cover image credits (L-R): @sentosa_island, @nomdiary_, @simarefibaker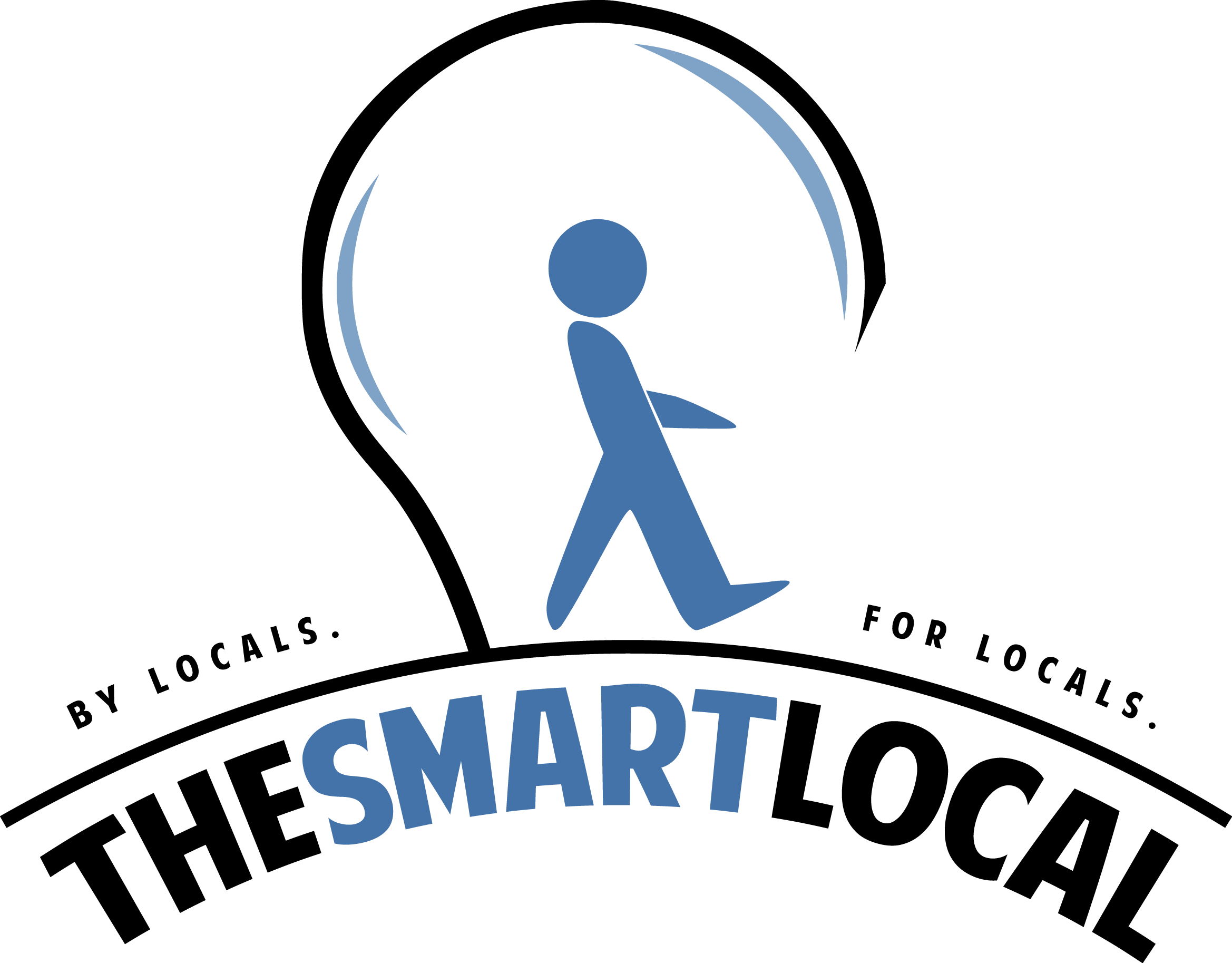 Drop us your email so you won't miss the latest news.