Ramadan Bazaars in 2021
---
Ramly burgers, bustling bazaars, and kueh galore. The season of Ramadan is known to be when we can expect plenty of tasty street food at bazaars and festive lights to treat both our tummies and eyes to. 
This year, we've still got the 'rona on our tails – which translates to plenty of festivities being scaled down. But if you're still searching for something that abides by safe distancing rules, here are some Ramadan Bazaars in 2021 to check out. Some have even adapted to the times and gone online!
---
1. Mr Malabar Cafe – mini bazaar with snacks near Mustafa
---

Image credit: Ronnie Faizal Tan
Not far from the usual streets of the popular Geylang Serai Ramadan Bazaar is Mr Malabar Cafe's Ramadan pop-up – smaller than what we're used to, but with all the essentials. 
Arab bubble tea – richer than the usual teh.
Image credit: @habbitea.co
Outside the coffee shop, find pop-up stalls selling otak-otak, rich Arab bubble tea and the Ramadan must-have of Ramly burgers. Leave some space for their tahu goreng as well – we hear the one here is pretty good!

Image credit: Ronnie Faizal Tan
Date: Until 12th May 2021
Time: 1PM-1AM, Daily
Venue: 54 Maude Road, Singapore 208346
---
Paradiso by HAO – >20 food & retail stores at The Grandstand
---
Image credit: @dhipsterkebabxsatay
Paradiso by HAO is perhaps the largest event on this list, where you can find more than 20 food and retail stores. Stuff your faces with kebab-filled pitas, Ramly burgers and lots of kueh. When the tummy's full, sift through their racks of clothes to score tie-dye clothes from $10, IKEA-print bags and mask-head scarf sets. 
Image credit: @sheilamarsya_oui_oui
The event is located at The Grandstand – near where Chatuchak Singapore was held last year. To get there, either drive or take one of the shuttle bus services that runs daily. 
Date: Until 12th May 2021
Time: 12PM-11PM, Daily
Venue: The Grandstand, 200 Turf Club Road, #02-06/14, Singapore 287994 
---
 Erat: A Ramadhan Open House – 2-day pop-up event
---
Image credit: Elda
Gatherings this year may be small, but it never hurts to dress to impress. Running only through 17th-18th April 2021, Erat: A Ramadhan Open House is a pop-up event where you can shop most of your Hari Raya fashion needs. There are 12 fashion vendors here with floral shawls from Nara Design, kaftan kurongs from Elda and sliders and heels from TuMeet. 
Bottled artisanal chendol from Chendolika, made fresh daily.
Image credit: @chendolkita
Snacks are always a priority and here, you'll be able to chomp on classics like goreng pisang and gado gado, alongside modern takes Ramadan street snacks like artisanal chendol and saffron creme brûlée. 
The event is free but be sure to register beforehand to attend.
Date: 17th-18th April 2021
Time: 11AM-10PM, Daily
Venue: 46 Kim Yam Road 01-06 Herencia, Singapore, 239351
ERAT: A Ramadhan Open House website
---
Kampong Glam – festive light show after 7PM
---
Home to the iconic landmark of Masjid Sultan, the Kampong Glam precinct is where many flock to during Ramadan for the super hapz Sultan Bazaar. While the usual rows of tents won't be around this year, dazzle up your evenings still with their daily festive light show.
After 7PM, several roads in the area, including Arab Street and North Bridge Road, will be illuminated with vibrant lights from now till the end of Ramadan. For those who can't say no to a chio animated light show, the exterior of the Sultan Mosque will also be shimmering with projections of dancing patterns and motifs – prepare your cameras!
Other activities in their lineup include tours, live shows and workshops such as printmaking ($30) and tapestry weaving ($45). Find the latest activities available on Visit Kampong Gelam's Facebook page.
Date: Until 12th May 2021
Time: 7PM-12AM, Daily
Venue: Kampong Glam – Arab Street, North Bridge Road, Baghdad Street, Kandahar Street and Bussorah Street
---
Makan Empire – kebabs, kueh and iftar favourites 
---
Image adapted from: Makan Empire
You may have heard of Makan Empire; an all-halal coffee shop in Kaki Bukit that has recently made headlines thanks to its extensive range of food, available till 2AM. Many head down for their steamboat buffet or cheeseburgers, but this Ramadan season, you'll want to check out their offerings of bazaar snacks and drinks as well. 
Image adapted from: Makan Empire
Iftar favourites you can find here include corn, rose syrup and lemon-flavoured drinks. Rest assured that you'll be able to find stacks of kueh here too, alongside kebab-topped fries, sandwich rolls and salads ($7.90 each).
Date: Until further notice
Time: Varies – runs from 2PM onwards, until products are sold out.
Venue: 11 Kaki Bukit Road 4, Bartley Biz Centre, Singapore 417806
---
Shopee – online pasar malam with ondeh ondeh cake 
---
Thanks to all 1.1, 2.2, 3.3 and 4.4 sales, most of us would be familiar with Shopee by now. It may not be 5.5 yet but there's plenty of reason to start browsing around, with a range of more than 10,000 Ramadan deals and Halal-certified products on sale. 
Image credit: montreuxp
If gula melaka hits the soft spot, you'd probably want to have their Montreux Patisserie Ondeh Ondeh Cake ($41, U.P. $45) there with you when you break fast. It's an exclusive snack that's only available on Shopee, alongside other sweet treats like Nutella Cake Rolls ($21.60, U.P. $24) and 10-piece Annabella Patisserie Brownie sets ($11.90, U.P. $25.60).
Affordable Raya dresses, Muslim books and even household cleaning products are available as well, so you can get everything you need in one cart-out.
Date: Until 13th May 2021
Shopee's Ramadan Bazaar website
---
Geylang Serai – neon street light-ups and virtual stores
---
Image credit: @ajumma_in_singapore
Those who miss the annual Geylang Serai Ramadan Bazaar may be glad to hear that the event is very much still happening this year, albeit on a smaller scale. Along the streets where we usually snag both authentic and IG-worthy treats, spot the usual seemingly endless rows of decorative neon lights hanging above – worthy of a quick detour if you're in the area.
Nasi Padang Delivery
Image credit: Bunkus
The food and drinks fiesta is taken online instead. In a virtual edition of the event, called Bazaar Kita, find everything you need to celebrate the festive season with the fam. Have freshly prepared meals brought straight to your doorstep, or catch livestreams of Ramadan performances and charity drives from the comfort of your couch.
Free online workouts, cooking workshops and health talks are also some of the other lineups available. 
Date: Until 12th May 2021
Venue (decorative lights): 1 Geylang Serai, Singapore 402001
---
Online and mini-Ramadan Bazaars in 2021
---
Many of us look forward to this period of the year where Ramadan bazaars unfurl all around Singapore. While 2021's festivities are scaled-down, visit these micro-events where you can snag all your Ramadan essentials without risking the crowds and support local Muslim vendors during these tough times.
Hopefully, by the time 2022 rolls around, Ramadan would be back with the usual bazaars we know and love.
For more things to do this month, read:
---
Cover image adapted from: Ronnie Faizal Tan, @dhipsterkebabxsatay, @chendolkita, @ajumma_in_singapore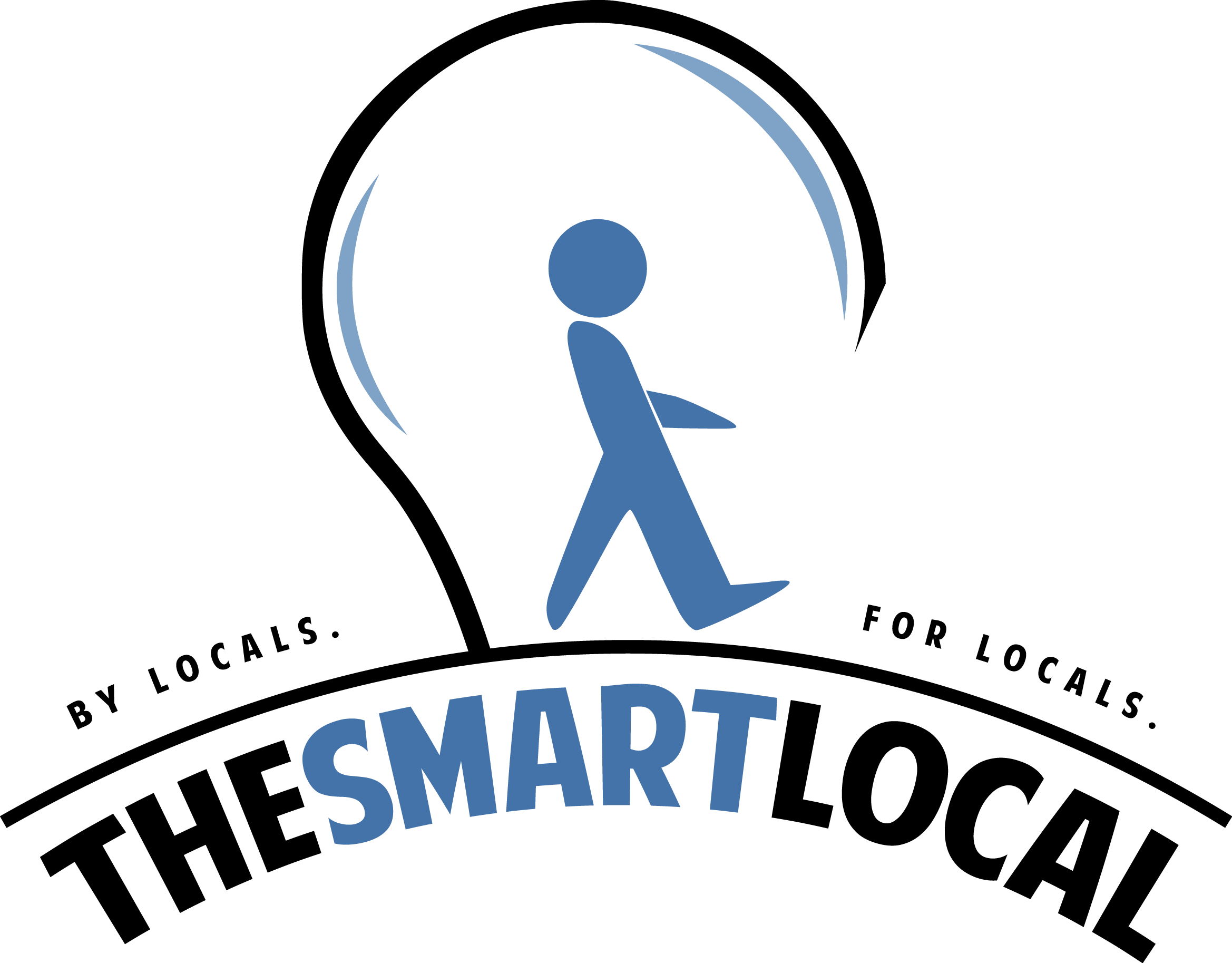 Drop us your email so you won't miss the latest news.