Sabah hotels and resorts to stay at
---
With travel restrictions slowly relaxing, we're counting down till the days we can finally hop on a plane and escape from the hustle and bustle of city life. And if you would rather not spend one entire day travelling, Sabah is one destination that's only a hop and skip away from Singapore for travellers seeking a rural experience.
From glamping under the stars to a luxurious stay on overwater bungalows, here are eight rustic accommodations in Sabah to bookmark for when the borders open up again.
---
1. Sabah Tea Garden – stay next to an organic tea farm
---
The quaint cottages have a killer view of the mountains
Image credit: Sabah Tea
Whether you're sipping on a cup of teh tarik or cooling off with teh c ping in Sabah, chances are your tea leaves came from the Sabah Tea Garden. But Borneo's only organic tea farm isn't just a plantation – there are also cottages and a longhouse for tea lovers to experience what it's like to live on a tea farm.

Image credit: @recholica.etih
There are four cottages named after settlers from the UK, Australia, and America that are set up as a junior suite. The built-in air-conditioner lets you stay comfortable, although the tea garden's location in Mount Kinabalu that's 2,272 feet above sea level will keep you cool throughout the day anyway.
There's also plenty to do beyond sipping on organic teas all day. From a tour of their tea factory to river trekking excursions, your itinerary will be packed with activities that you can't find easily in Singapore.
Sabah Tea Garden Resort website 
---
2. Umea Glam Kundasang – glamping under the starry skies
---

Image credit: @umeaglam.kundasang
You don't need a powerful telescope to gaze at the stars at Umea Glam Kundasang, a glamping spot that overlooks a picturesque valley. 
The four domes are inspired by the minimalism and functionality of Scandinavian design. Think neutral palettes with pops of colour, wooden textures, and the occasional Etsy-worthy posters with motivational quotes.

You'll be surrounded with creature comforts even in this rural camping site
Image credit: @umeaglam.kundasang
Each dome is also spacious enough to fit up to three people comfortably with space to spare for a dining area and a small lounge facing an unobstructed view of the skies. You can also book a BBQ pit for a feast with your friends under the stars!
---
3. Sutera Sanctuary Lodges – views of Mount Kinabalu
---

Image credit: Sutera Sanctuary Lodges
Waking up to a grand view of the towering Mount Kinabalu is something straight out of a fairytale, but that's just a typical morning for vacationers at Sutera Sanctuary Lodges.
Nestled within the UNESCO World Heritage Site of Kinabalu Park, the Sutera lodges are not just a sanctuary for nature lovers, but also adventurers who are making their way up the tallest mountain in Malaysia.
Image credit: Sutera Sanctuary Lodges
The lodges are all expansive with dedicated lounge areas; some of the lodges also have two to three bedrooms for families on holiday.
Fun fact for plant lovers: Keep an eye out for the world's largest pitcher plant, Nepenthes Rajah, that can be spotted along the Mesilau Nature Trail.
Sutera Sanctuary Lodges website 
---
4. Sukau Rainforest Lodge – eco-friendly and sustainable living on a river
---

Image credit: Sukau Rainforest Lodge
Along Sabah's longest river, the Kinabatangan, lies Sukau Rainforest Lodge, a sustainable resort made for the eco-friendly tourist. From building the entire place out of locally-sourced hardwood to using only rainwater harvesting for the entire lodge, their environmentally-friendly efforts have earned them a spot on National Geographic's Unique Lodges of the World list in the past.

Borneo lodge
Image credit: Sukau Rainforest Lodge
The superior rooms and villas are also equipped with energy-saving air conditioners so the jungle humidity is a lot more tolerable, but only the villas have Wifi reception at the moment.
Its location in between the river and the jungle also makes it a prime spot for adventurers and nature lovers. Choose from exploring the Gomantong Cave – we hear the evening bat exodus is a spectacular sight – to searching for the Bornean Pygmy elephants on a river cruise. Just watch out for the crocodiles!
Sukau Rainforest Lodge website
---
5. Borneo Rainforest Lodge – 5-star resort in a rainforest
---

Image credit: Borneo Rainforest Lodge
Those who absolutely cannot live without 5-star amenities can check out the Borneo Rainforest Lodge. With 30 atas chalets and villas surrounded by the lush rainforest of the Danum Valley Conservation Area, it's perfect for the couple or family that needs a remote getaway from the concrete jungle without sacrificing their comforts.
Image credit: Borneo Rainforest Lodge
The Premium Villas even have a private plunge pool so you can take a dip and cool off after a long day trekking to the nearby waterfalls. Or if you prefer something more au naturel, you can get your trekking guide to bring you to a natural pool in the forests for a fish pedicure.
Borneo Rainforest Lodge website 
---
6. Gayana Marine Resort – overwater villas in a cove with coral reefs
---

Image credit: Gayana Marine Resort
Few things are as tranquil as living on an overwater villa at Gayana Marine Resort, and the vacation is even sweeter when you don't have to fork out an arm and a leg for the extravagance.

Image credit: Gayana Marine Resort
The Ocean Villas sport big sea-facing balconies that have direct access to the blue waters of Malohom Bay, setting you up for a romantic holiday with your partner.
Images adapted from: Gayana Marine Resort
It's not all rest and relaxation here, though. They have a recreation centre where you can embark on several different water sports like kayaking and snorkelling. They even have a PADI-certified dive centre so you can check out the beautiful coral reefs up close.
Those that don't want to get wet can still admire the beauty of the sea life at the Marine Ecology Research Centre. You can either go for a day tour of the centre – which includes a four-course meal at a seafood restaurant – or spend a day shadowing a marine biologist. You can even help restore the environment by planting a coral and adopting it!
---
7. Sepilok Nature Resort – hidden in a forest reserve and home to orangutans
---

Image credit: Sepilok Nature Resort
Hidden in the tropical Kabili-Sepilok Forest Reserve is the Sepilok Nature Resort. The lush hideaway is home to some of the last wild orangutans in Borneo – the Sepilok Orangutan Rehabilitation Centre is within walking distance – so don't be surprised if you look out the balcony and see them just chilling on the trees around the resort.
You can even go on the canopy walk for a bird's eye view of the surrounding forest and check out the POV of the primates, too.

Image credit: Sepilok Nature Resort
Once you're done with all the activities, you can retire to your private chalet. Each of the 23 chalets are traditionally-designed but still have modern facilities like air-conditioning. Some also have bathtubs if you want to have a good soak to cap off a day of exploring in nature.
---
8. Sipadan Kapalai Resort – diving haven with bungalows in the middle of the sea
---
Image credit: Sipadan Kapalai Resort
The sight of traditional bungalows over turquoise waters at the Sipadan Kapalai Resort is enough to snap any weary traveller into holiday mode immediately. Located off the Eastern coast of Sabah, the resort is just a short boat trip away for a romantic, off-the-grid vacation. 
It's also unlike other overwater resorts as the only "land" is the sandbar where you can get your sun-kissed skin back after months of being cooped up at home.

Image credit: Sipadan Kapalai Resort
Each of the fifty wooden villas faces the blue waters of the South China Sea, so you get to either wake up to a beautiful sunrise or end the day with a scenic sunset. On a clear day, you might even be able to spot various species of fish and turtles swimming by the balcony.

Image credit: Sipadan Kapalai Resort
But it's the Kapalai diving site that most people come here for. The shallow waters have little to no current, making it an easy dive site for beginners; the abundance of sea creatures also makes it a great spot for macro photography.
Sipadan Kapalai Resort website 
---
Where to stay in Sabah
---
Whether you're an fitness enthusiast seeking out more nature trails or someone who just wants to chillax in a lush rainforest, there is something for you in Sabah.

Mount Kinabalu in all its majesty
Image credit: Sutera Sanctuary Lodges
You don't even have to travel far from our little red dot to get a taste of nature. An average flight to Sabah is around 2.5 hours, and some airlines like AirAsia even fly directly to the capital of Kota Kinabalu.
So if you're already planning ahead for the inevitable holiday trip once travel restrictions are no more, keep these eight gorgeous Sabah resorts in mind for a quick getaway.
---
This post was brought to you by the Sabah Tourism Board.
Cover image adapted from (clockwise from top left): Sukau Rainforest Lodge, Gayana Marine Resort, @ugk_photographer, Sipadan Kapalai Resort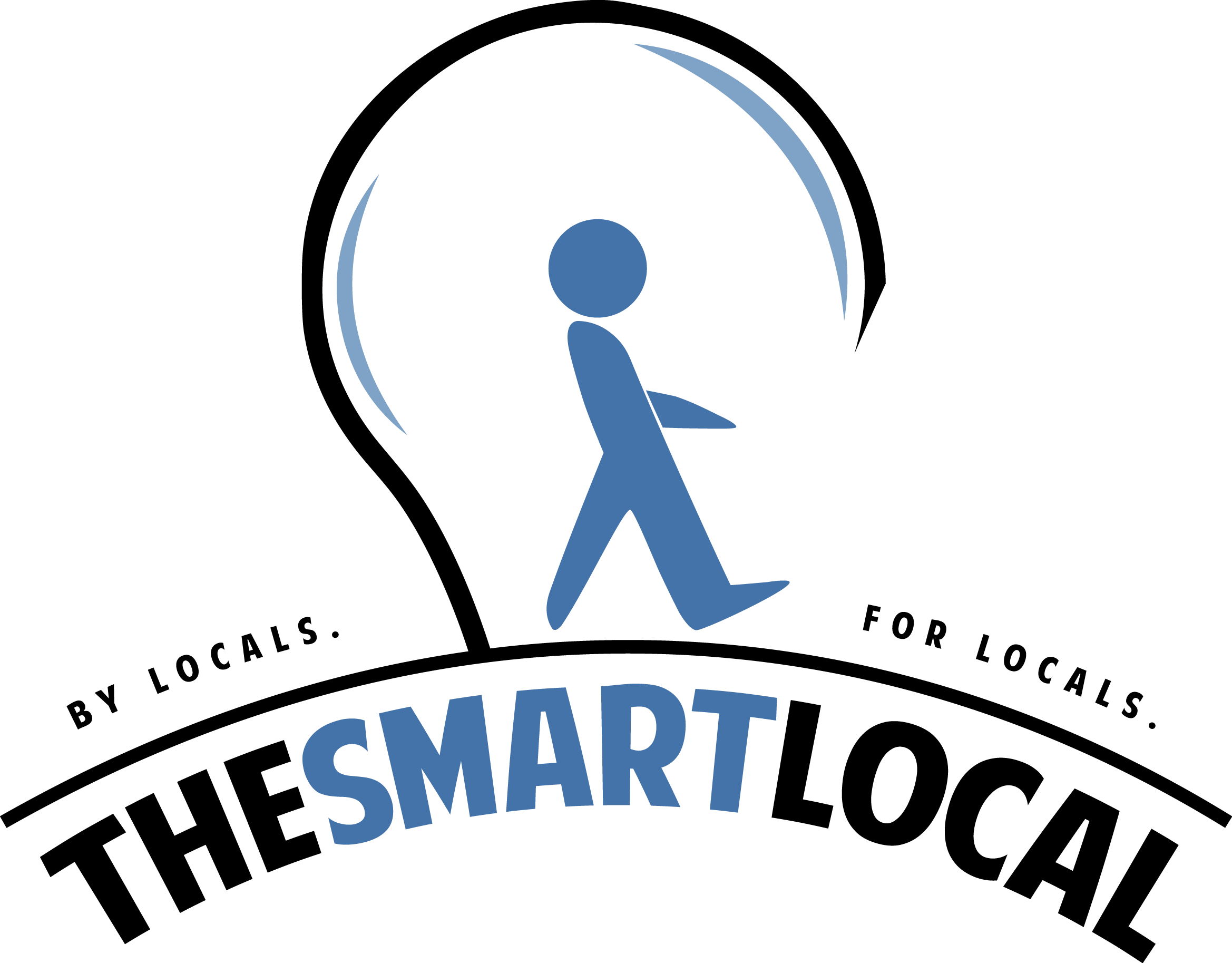 Drop us your email so you won't miss the latest news.