Giant – Lower Prices That Last
---
One of the biggest chores in adulthood is grocery shopping. Not only do you have to ensure the fridge and pantry are well-stocked, you also have to be conscious about your purse strings now that we're past the age of depending on Mum and Dad for free food. Thankfully, Giant is committed to giving us Lower Prices That Last on our favourite groceries all day, every day.
From household essentials to fresh fruits and vegetables, you and your family stand to save money on your everyday groceries when you settle your shopping errands at Giant. 
---
What is Lower Prices That Last?
---
Giant introduced Lower Prices That Last in September 2020, slashing the prices of over 600 popular household items and fresh produce in a long-term campaign.
We initially thought that it would only last a few months, but it was recently extended for the whole of 2021, so we can continue to take full advantage of these great savings. Think an average of 20% saved per shopping basket – all year round.
There are also more than 100 products that have been added to the list of Lower Prices That Last items, on top of over 650 items that are already at lowered prices since September last year. We took a trip to Giant recently and picked out some new Lower Price That Last additions with the iconic "finger heart" logo.
---
1. Thick Angus grass-fed beef burger patty from Australia – $3 (was $3.75)
---
Rather than breaking the bank for a fancy restaurant burger that came with an overcooked patty, you can always make your own at home when you buy your own Angus beef burger patty at just $3 each (was $3.75). 
This thick slice of meaty goodness comes from cows that have been grass-fed in the Gippsland region in Melbourne, Australia, and is perfectly sized at 150 grams – not too big to put you in a food coma or lead to food wastage, and not too small that you won't be satiated. 
While you're there, you can also grab a bottle of barbecue sauce ($2.20) or mayonnaise ($3.30) to give your burger some more flavouring.
For more info or to buy it online: Angus 100% Grass Beef Burgers 150g
---
2. Cadbury milk chocolate share pack – $4.35 (was $5.90)
---
Whether or not you have a sweet tooth, we can all agree that munching on some chocolate has the magical ability to turn our frown upside-down – be it in the middle of a stressful work day or as a small post-dinner treat.
Cadbury, in particular, is a fan favourite brand which reminds us of our carefree childhood days – something much appreciated as we navigate the hustle and grind as adults. This Cadbury Dairy Milk Chocolate Share Pack with 12 pieces in each bag will stretch your dollar more than if you were to buy individual packs of candy for your kids.
For more info or to buy it online: Cadbury Dairy Milk Share Pack 144g
---
3. Nescafe Arabica instant coffee – $5 (was $5.50)
---
Not all of us have the discipline to wake up early enough to brew an artisanal cup of coffee in a French press, which is when instant coffee comes in handy. 
A cup of Nescafe's instant classic coffee made with Arabica beans will get you energised in the morning and kick-start a day of productivity, or when you need a pick-me-up in the afternoon to combat that dreaded post-lunch food coma.
The lowered price of the coffee beans will also be a boon for all the hardcore coffee drinkers who always finish individual bottles too quickly. A saving of 50 cents each time will go a long way – imagine how many extra cups of coffee you can make with all the money saved!
For more info or to buy it online: Nescafe Freeze Dried Instant Coffee Classic Arabica Bean Jar 100g
---
4. Potato sticks in different flavours – $2.80 (was $3.10)
---
From thin crisps to crunchy rods, potato snacks are a common sight in most of our tidbit stash at home. But if your budget for snacking isn't as bountiful this month, you can opt for a packet or two of potato sticks from Meadows, a new snack brand, that're a fraction of the price compared to bigger brand names, but just as big on flavour and crunch.
The potato sticks come in a variety of flavours including original, barbecue, and tomato. If you're not familiar with Meadows, you can check out the entire range at your nearest Giant outlet – we also taste tested it last year!
For more info or to buy it online: Meadows Potato Sticks Original (Salted)
---
5. Fresh produce like Australian carrots ($1.50/kg, was $1.90/kg) & sweet corn ($0.50, was $0.95)
---
The C in ABC soup can stand for either carrots or corn, but those that are on a budget don't have to worry about having to choose just one or the other, thanks to the savings you'll get from Giant's Lower Prices That Last.
Each kilogram of Australian carrots is now only $1.50/kg (was $1.90/kg), while each stalk of sweet corn is only $0.50 (was $0.95). But it's not just carrots and corn that have their prices lowered – you can mix and match your greens like spinach and kang kong at three for $2 (was $2.70), as well as juicy Fuji apples which have been going at half price since September 2020, costing just five for $2.50 (was $5).
For more info or to buy it online: Australian Carrots 1KG, Sweet Corn 1s
---
6. Myojo dry noodle bowl in flavours like mala & mee goreng – $1.60 (U.P. $1.80)
---
Few things are as comforting as a warm bowl of instant noodles on a stormy night. But when you don't want to deal with your precious noodles getting soggy and bloated from sitting in soup, you can get a bowl of tasty and al dente dry noodles from Myojo instead.
Whether you're craving flavours reminiscent of a spicy bowl of mala xiang guo or classic mee goreng, there are four savoury flavours for you to choose from that are only $1.60 each (was $1.80), so you can fill your tummy without your wallet feeling the pinch.
For more info or to buy it online: Myojo Dry Noodle Bowls (Assorted)
---
Get your favourite groceries for cheaper at Giant
---
With so many great deals in store, you can safely shop for your household groceries at Giant without worrying about prices going back up.
In addition to the 600 products that had their prices lowered last year, there are now more than 100 additions to this lineup from popular essentials like Kirei Kirei's anti-bacterial hand soap refill ($1.50, was $2.35) to Breeze's laundry powder detergent ($7.65, was $10.25).
You also don't have to worry about this campaign ending anytime soon – there's a reason why it's called Lower Prices That Last, after all. Plus, Giant has also extended the campaign to last through the whole of 2021. If our bank accounts could talk, they'd be giving thanks.
All you have to do is look out for the unmistakable "finger heart" logo at Giant outlets or on Giant online.
Check out how much we saved when we did our shopping at Giant below. If we saved over $10.55 in just one trip for groceries for two people, just imagine how much we can save in the long run! Bigger households, for example families of four, can see even higher savings on their receipts each shopping trip.
Considering the number of shopping trips we go on to keep the house stocked with necessities, all these savings will add up in the long run. They say a penny saved is a penny earned, and these savings are more than welcome to help bolster our bank account.
---
This post was brought to you by Giant.
Photography by Darren Tien.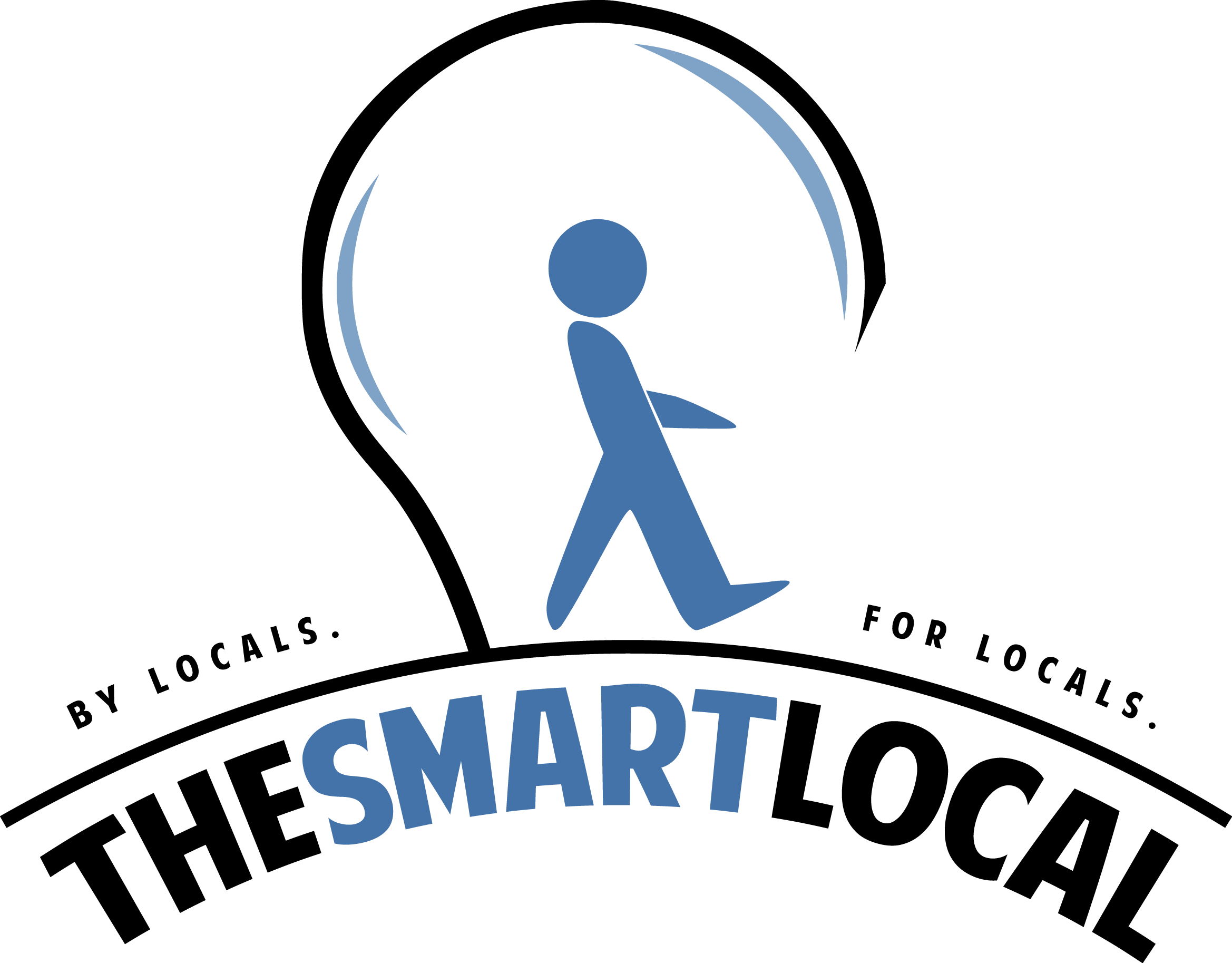 Drop us your email so you won't miss the latest news.