April Fool office pranks
---
March is ending and April is nigh. For all those who thrive on shenanigans and tomfoolery, this means one thing: it's time for April Fool's. Now that most of us are returning to the office, this is the perfect opportunity to welcome all our lovely colleagues back to their desks with some "spoilt computers" and never-ending "updates". 
Below are 10 easy pranks that you can set up in a jiffy, with minimal planning and maximum frazzled reactions. They're harmless too – so no worries, you (likely) won't be walking out the door with a cardboard box at the end of the day.
Also read our guide to funny office gifts.
---
1. "Voice-activated" appliances in office
---
These days, we're all too familiar with voice-activated technology. So who's to say the admin folks didn't add in a new "voice-activated" coffee machine or toaster while we were away? 
Except, the appliance isn't new. Neither is it actually voice-activated. 

Image credit: Hubspot
For this prank, all you need to do is get some convincing "voice-activated" stickers and paste them on the office's regularly used appliances. Take it beyond the pantry and do the same to appliances such as the paper towel machine or hand dryer in the bathroom as well.

Image credit: Amazon
Enjoy the sweet sound of your colleagues raising their voices at appliances all day – or at least until HR steps in.
---
2. Never-ending "computer update"
---

Image credit: Fake Update
One of humanity's greatest tech peeve is the unexpected computer update. It kicks in out of nowhere and takes an absolute eternity to complete. If your desk buddy tends to leave his or her desktop unlocked, swoop right in when you have the chance and pull up this fake update screen.
There are several templates to choose from, including "updates" for Mac OS and Windows 10 – all of which feature loading bars that go up at a painfully slow speed. Here comes the real gag: after a bit of progress, the bar will either start going backwards, or the entire screen will "crash". Watch your buddy look defeated.

Video credit: Ra Krishnan
We pranked our colleague to test it out – sorry Jess – and are glad to report that it worked better than expected.

Image credit: Wallpaper Access
Alternatively, quickly set their screen-saver to that of a broken screen and watch as they return to their desk in shock. No harm no foul – at least you'll get a crack out of it.
---
3. Disconnect to connect 
---
Since only up to 75% of staff can return to office at one go, we can still expect most of our team meetings to proceed online on platforms like Zoom. On your next online team meeting, collaborate with the rest of your team to pull off this next April Fool's prank. 
Simply decide on your target and ask everyone else to set their name as "Reconnecting…" and turn off the camera and you'll get this result:

Image credit: Beacon Performing Arts Centre
An easy target would be that one colleague who's always late for online meetings!
---
4. Turn their world upside down
---
Okay, maybe just their computer screens, but who's to say that's not our world during the working hours? 

Image credit: Kezia Tan
Channel your inner Chaotic Evil and snoop into your colleague's workstation to rotate their Windows screen. You can flip it 90 or 180 degrees, depending on how far you want to take the prank – we tried it out and 180 degrees is definitely the more disorienting option.
For Windows only: Go to [Display] > click [Change screen orientation]
---
5. Keyboard scrabble
---
Here in our Editorial department, we love word games: Boggle, Scrabble and the likes. However, finding our keyboards turned into alphabet soup is another matter altogether. 

Image credit: Runt Of The Web
Test your colleague's touch-typing skills by mixing up the alphabet order on their mechanical keyboards. Simply pop a ruler or your fingernail under the corner of the key and the plastic cap should come off without much force.
For an extra kicker, form the word "APRIL FOOLS" across. Unfortunately, there's only one "O" on the keyboard but using the "0" should do the trick. 
---
6. "Auto-correct" on Google docs
---
Auto-correct has been the cause of too many embarrassing moments in our private lives but this April Fool's, let that extend to the workspace as well. Mess with your colleague by meddling with their word substitution tool on GoogleDocs – basically the site's version of auto-correct. 
You can switch it up many ways but we decided to go with some Gen-Z lingo with the following set-up:

Image adapted from: Google
Before: Today, we'll talk about ways to develop the client campaign without taking away its core values. We will improve it with quality and style.
After: Today, we'll spill the tea about ways to develop the client campaign without yoinking away its core values. We will make it boujee with dank and steeze.
On Google Docs: Go to [Tools] > [Preferences] > [Substitutions].
---
7. Spoiled mouse
---

Image credit: Sticker You
Head into the office before your colleague does to pull the most classic tech prank of all: the "spoiled" mouse.
The prank can be as simple as pasting a post-it note under the sensor. But for true pranksters, you know you'll have to take it one step further. Creative ways to amp up the fun include pasting your face for added gags or bringing in some pop-culture antics with Arnold Schwarzenegger's gleaming red eye:

Image credit: Pinterest
---
8. Left-right confusion
---

Image credit: Kezia Tan
We're all adults here but some folks still – for the life of them – can't tell their left from their right. For that directionally-challenged colleague, try this easy mouse prank to mess with them for a day.
All you need to do is swap the left and right click buttons around. Sounds basic enough – but changing it back is surprisingly harder than you'd imagine!
For Windows: Search "Mouse" > change primary settings
For Mac: Go to System Preferences > [Mouse] > change primary mouse settings
---
9. Please use the other door
---

Image credit: Best Of Life Online
"If one door closes, another door opens" does not apply here. This April Fool's, pull the Groundhog Day of pranks by pasting the sign on every door in the office. The more doors your office has, the more chaotic it will be. If all goes well, you'll send the entire floor on a constant looping search to find that one door that works.
Only you'd know that they're all working fine. Talk about building trust in the workplace.
---
10. Move a colleague's entire workstation to the entrance and have them check people in
---
Here's one for the crafty folks who'd like to take things to the next level. The prank's exactly what it sounds like: assigning someone to be an unofficial – and probably unwilling – Safe Entry "check-in ambassador".
We successfully pulled this prank on a colleague last year and you can check out the full video below. Admittedly, it's not a low-commitment prank, but it'll definitely be a memorable one for the entire office and anyone else who shares the building. 
PSA: No Hafeezs were harmed in the making of this video.
---
April Fool's pranks in 2021
---
April Fool's is no fun without some harbingers of chaos to spice up the day so try these simple and easy office pranks on 1st April. Don't forget to always watch your back as well!
If pranks aren't your thing, check out these entertainment options instead:
---
Cover image adapted from: Fake Update, Amazon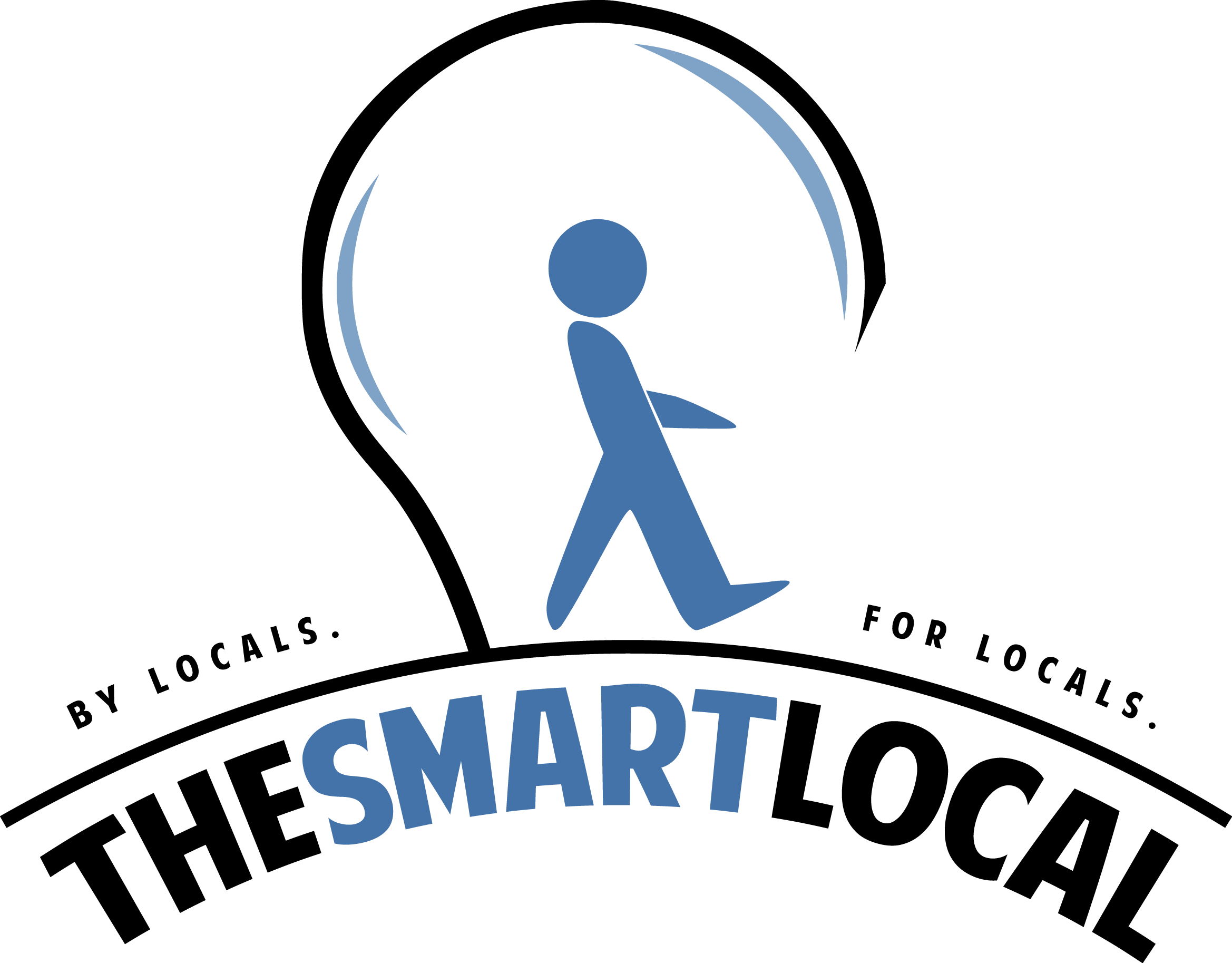 Drop us your email so you won't miss the latest news.