Moving out of parents' home in Singapore – financial tips & advice
---
Having grown up in Asian households, most of us don't usually have plans to move out of our parents' abode until we get hitched and move into a BTO. However, whether you want a taste of sweet freedom without being nagged at over chores or you're just tired of your siblings hogging your wardrobe space, you may decide to take a leap of faith and move out.
Fair warning though, moving away from home and fending for yourself at an earlier stage of life is not going to be a piece of cake for your bank account. You will be met with expensive bills and unexpected repair costs falling all on your shoulders. 
From how much savings you should stash to how you can optimise your solo sanctuary experience, here are some financial tips we've gleaned from six millennials who moved out in their 20s to help you best weather this new stage in your life:
---
Have at least 3 to 6 months' worth of emergency savings
---
To kickstart your move, it is important to first ensure you have enough funds in the bank to tide you over unexpected costs after you move out. 
J.K. is a millennial who moved out on a whim because of personal reasons, and she shared that she "made the mistake of only taking into account the money needed for rent for the first month, and the deposit."
Another millennial, B.B. concurs, stating "you may have to navigate things like stamp duty or buy things you've never had to bother about like bedsheets and utensils, so really understand that you need to have a savings reserve."
While this savings pool is just for your big move-out, it's still prudent to have three to six months' worth of emergency savings at the base of it all. Generally speaking, it's good to set a savings guideline of at least 10% of your gross income. 
Thereafter, make sure to set aside adequate emergency cash including your rent amount, which is a fixed expense. This cash reserve will also come in handy to offset the costs you'll be met with, from buying new furniture to stocking up kitchen supplies.
---
Adhere to the Debt Servicing Ratio of less than 35% of your income
---
So, you've saved up around three to five months' worth of rent, and now you're choosing which place to call home while dealing minimal damage to your wallet. One way to assess your financial health is to use the Debt Servicing Ratio, which guards you from committing more than 35% of your monthly gross income towards servicing your debts.
Millennial B.B., who moved out at the tender age of 19, adds that "Living away from your parents' home may not be the most glamorous, so don't splurge on a place just because you want to flex to others,". 
Bottomline is, the Debt Servicing Ratio is there to help ensure you still have enough to spend on other necessities. You don't want to be channelling your funds towards an expensive rental just to end up being strapped for cash or excessively debt-ridden.
---
Use a financial tracker app to budget everything
---
"You might find yourself having to pay for a lot more things you didn't have to in the past," J.W. opines. "It will be helpful to create a list or use a financial tracker to categorise and plan your spending trips."
"Plan out your monthly and annual financial budget and goals. Track yourself in hitting those goals and keeping within your budget every month or every quarter," another millennial, S.S., shares.
Consolidating and tracking your spending habits is important. Not only can you ensure you don't splurge all-out "Bling Empire"-style and accidentally spend more than you can afford, you can also take the chance to grow your savings and wealth.
Tip: For those who find it too tedious to write down all your expenses manually, the DBS NAV Planner is a handy one-stop financial planning tool that can help you do all that. 
The Money In Money Out feature allows you to track your expenses without any mental sums. There's also a feature that lets you view which of your expenditure categories is ricocheting the most money straight out of your bank account. Basically, you can no longer be in denial if too much of your savings are channelled into feeding your bubble tea obsession.
Meanwhile, the Map Your Money feature lets you set custom goals. Feel free to add multiple goals to simulate different real-life situations that might crop up, and how they might affect your projected cash flow.
---
Cook your own meals instead of eating out regularly
---
"I cook my own food, which helps me save quite a lot," J.E. says. While it may seem to be an obvious tip, cooking your own meals can help you save on the service charge and GST that comes with eating out, all while eating healthier and controlling exactly what you put into your body.
J.W. adds, "[cooking your own meal] helps you learn how to manage inventories and source for ingredients that can be stored over time and made into a variety of dishes." This also means you'll learn money-saving tips along the way, like nabbing the best deals at the wet market and storing produce properly so you don't waste money having to throw out spoiled food.
---
Get a credit card with cashback on groceries, WiFi or utilities 
---
Grocery expenditure and utility bills are unavoidable mainstays of our monthly spending, so enjoying savings and earning rewards through these aspects would really soften the blow on your wallet. 
"I recommend getting a credit card that gives you cashback on utilities, telco, and WiFi. Cashback on groceries is also great as you'll definitely be doing your own groceries when living alone." B.B. shares. 
The POSB Everyday Card, for example, has no minimum spend and offers 1% cashback rate for recurring Starhub and utilities bills, as well as up to 8% on dining, groceries and online shopping.
---
Find a sustainable side hustle for an added income stream
---
Living alone and supporting yourself with the bills and receipts piling up means that having a few extra bucks could be really useful.
"Find ways to get multiple income streams to grow your savings. For me, I provided tuition before I picked up investing. This ensured I can grow my savings faster and bring in significantly more income than the expenditure on rent," S.S. suggests.
This sentiment is echoed by J.W., who elaborates that "Work or school might not take up 24 hours each day, so it always helps to pick up sustainable side hustles – meaning jobs that either (a) mean something to you or are fun to do (b) you don't mind doing in small amounts, and (c) you meet people and learn new things you otherwise wouldn't have come across."
---
Share expenses by finding a roommate if you can
---
"Renting with partners or roommates is also a great way to save," S.N.A. mentions. The rental culture in Singapore is such that if you only rent a room, the landlord would usually expect you to stay within your room most of the time. 
However, if you would rather roam about your new abode freely, one trick you can use is to find and rent an entire apartment, then share the space with other housemates. You can use sites like Roomies.sg or Roomgo to find a roomie so that you both can enjoy a bigger house and share the cost together.
---
Bonus: Look for all-in rental contracts to get extra fees waived
---
Check your rental agreement regarding maintenance fees, which should typically be borne by the landlord unless you are the main tenant who has rented the whole place.
It might seem like common sense to make sure you suss out all the terms in your rental contract, but it still needs to be said. No matter how cheem and long the contract may be, it is crucial to take note of all the conditions stated in them, from termination clauses down to air-con servicing.
As long as you have room to negotiate, try signing an all-in rental contract so maintenance fees and unexpected costs can be waived for you, or at least try to share the costs with your landlord or fellow tenants.
---
Manage your finances with DBS NAV Planner
---
Everyone wishes to have the dream rental experience when they move out of their parents' house, but the reality is that this move can be very tedious and money-sucking. You also don't want to end up regretting your decision, so it's always better to be safe than sorry and make in-depth financial planning a priority. 

Image credit: DBS 
With DBS NAV Planner, you can map out your finances and even get insights on your money growth down the road. Afterall, nobody wants to come home from a long day of work just to crank out countless spreadsheets. 
With the Map Your Money feature in the tool, your cash flow projections will be simulated based on your total assets, taking into consideration the personal goals you have set for yourself. 
The cash flow projection chart takes into account your financial information, from your income and assets to your CPF payouts. It will also calculate your expected expenditure based on your past spending habits, and churn out a clear visual comparison to forecast whether you will have enough savings to meet the preset target.
Furthermore, you can set multiple savings goals for various milestones in life – for instance your wedding or a sabbatical for work – which lets you see the cumulative impact of different circumstances that will play a part on your projected cash flow. The cherry on top is that if you find yourself struggling to keep up with your goals, there are also useful in-app tips and tricks to nudge you in the right direction.

Image credit: DBS 
Besides being able to track your expenses and set savings goals, DBS NAV Planner also has a suite of other functionalities, from providing a comprehensive overview of your insurance policies to consolidating your investments into a digital portfolio. 
Fret not even if you're not a DBS account holder, because you'll still be able to access DBS NAV Planner and all its features. If you are already with DBS and have the digibank app, simply log-in and click on the 'Plan' tab to start using DBS NAV Planner.
Moving out pushes you into the deep end of adulting with more responsibilities, financial or otherwise. With these tips and the DBS NAV Planner's suite of functions, you can check off major financial worries that may have others second-guessing this big step in their life within a few months. 
And once you find your bearings, you'll be making a ton of memories in a space you can truly call your own.
---
This post was brought to you by DBS.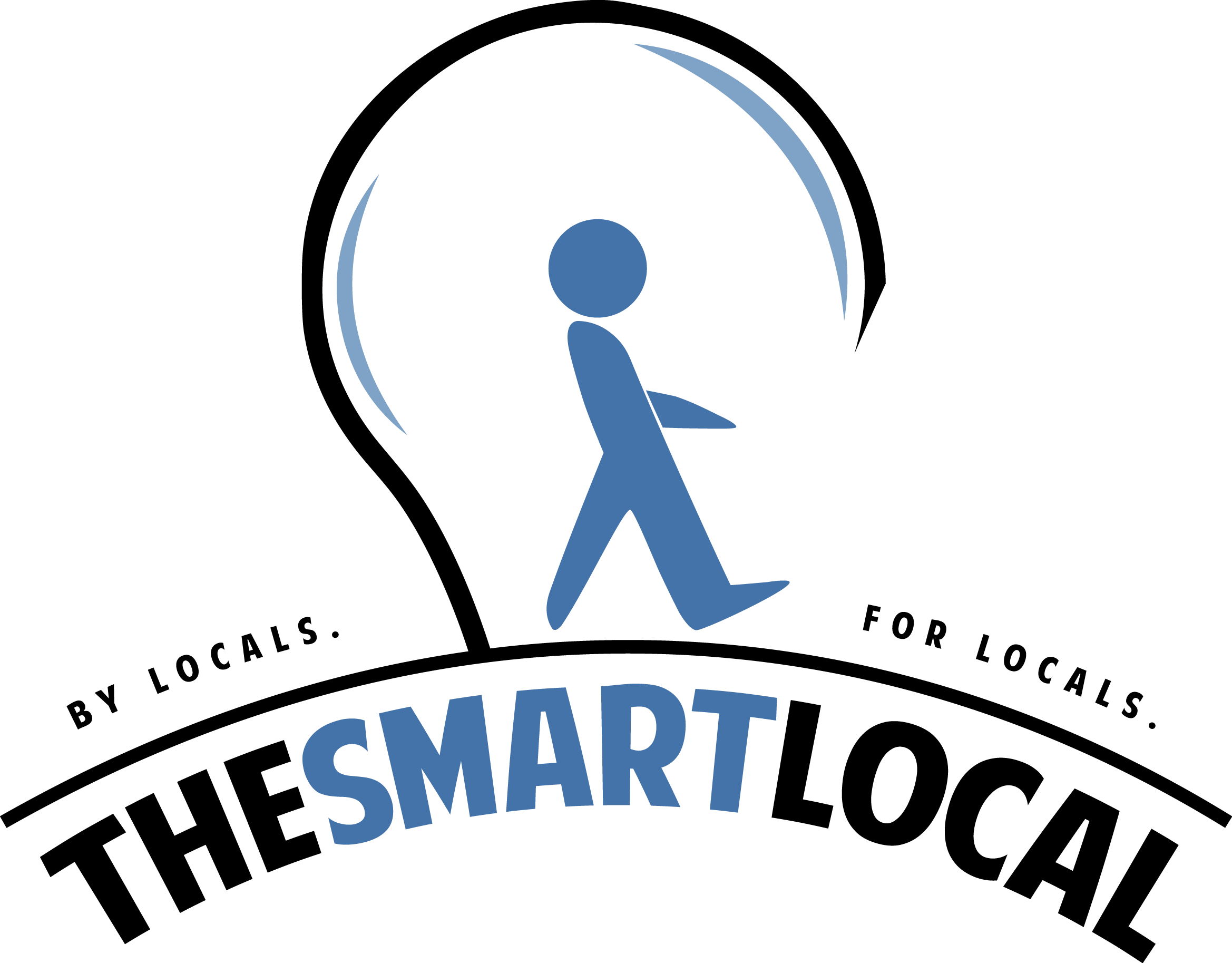 Drop us your email so you won't miss the latest news.