Ideas for side hustles in Singapore
---
No matter what your day job is, earning some extra income through side hustles will always come in handy – especially now that we're living in unprecedented times. With current work-from-home arrangements, we have more free time on our hands that we can utilise meaningfully. 
Thanks to the flourishing e-commerce and social media scene, it's entirely possible to start a side business and earn a second income. From selling pre-loved clothes to hand-crafting jewellery and calligraphy cards, here are 7 side hustles to supplement your second income. 
---
1. Make jewellery like polymer clay earrings
---
The jewellery industry has always been on an upward trend. There are several low-cost ways you can start your own jewellery business – whether it's reselling ready-made pieces, making handcrafted jewellery or designing your own and manufacturing them. It is also easy to maintain your stocks, since they don't take up much space. 
For wholesale jewellery, check out Essentials Jewelry and Premier Jewelry to get pieces directly from manufacturers.
Create anything from simple studs to elaborate hand-painted designs with polymer clay
Image adapted from: Etsy, @ringythings
If you have a knack for handicraft, unleash your creativity and make your own. You can get inexpensive materials such as polymer clay from Spotlight for $3.50/57g, and charms (from $2.91) and beads (from $3.98/50g) from Monsterkraft. Besides, handcrafted jewellery has been the hype recently, simply because its designs are often whacky and one-of-a-kind. 
---
2. Start a blogshop or sell preloved clothing
---
Image credit: @thetinselrack
If you have an eye for fashion and are always ahead of the trends, consider starting a blogshop. You can easily source for blogshop-worthy clothes at wholesale prices from as low as $1.80/piece on Alibaba depending on the size of your order or even manufacture your own designs with Loominous Singapore. 
Apart from mainstream apparel, you could also focus on one product type such as activewear or bikinis. You can even print T-shirts that sport pop culture references or the latest local memes, like how Flesh Imp and Singaplex did during GE2020. 
You can have T-shirts customised in Singapore for as low as $3.80/piece from Imprint Singapore and $5.30/piece from Custom Print. Alternatively, check out this list of T-shirt printing stores in Singapore. 
Vintage Bob Marley T-shirt on sale for $48 on @jammyloots
Image credit: @jammyloots
Alternatively, sell pre-loved clothing if you've accumulated a pile of clothes over the years that you no longer wear, but are still in great condition. There's a growing demand for second-hand clothes as they're cheaper and sometimes hard-to-find. It's also a sustainable way to shop. 
---
3. Make digital artwork
---
Image credit: @digitalsg
There's increasing demand for custom digital artwork, as they're great as gifts and a unique way to display a cherished memory with someone. Those whose hobbies include doodling or painting can digitalise their craft with the help of handy apps. 
Apart from paid apps like Procreate (iOS, Android), there are also free ones such as Infinite Painter (iOS, Android) and Autodesk Sketchbook (iOS, Android). These apps offer professional paint and drawing tools for you to produce anything from mini doodles to elaborate drawings.
To hone your craft, consider going for some online graphic design courses to stand out from your competitors. If you need printing services, you can find competitive prices at Sunshine Plaza for as low as $0.25/piece or online services such as Printvolution where you can print posters from $1.50/piece. 
---
4. Sell phone covers
---
Every time a new phone model comes out, a surge of demand for phone covers follows. Phones are an essential part of our everyday lives now, and phone covers will always be needed to keep them protected from accidental drops while looking pretty.
Image credit: Caseative
You can get them wholesale for as cheap as $0.30/piece on platforms like Alibaba, Dhgate and Cellular outfitter, from a minimum order of only 10 pieces. If you're artistically inclined, jazz them up with acrylic paint, sharpies, stickers or even pressed flowers. 
---
5. Make handcrafted soap bars and beauty products
---
Image credit: Rough beauty
There's an increasing number of consumers who opt for artisanal skincare products that are free from chemicals. They'd choose small businesses over commercial brands as they offer handcrafted products made in small batches, which gives them more assurance that they're 100% natural. 
To experiment, check out Singapore Soaps for wholesale ingredients and supplies for making them at home. You can get soap bases from $16.95/500g and skin-reviving ingredients like shea butter for $12.90/200g. 
If you're starting a side hustle by selling items like skincare products for everyday use, you can even offer subscription options, which gives you a steadier stream of income. Of course, do be sure that all the products you're making are safe to use. 
---
6. Sell fashionable face masks
---
Satin masks are popular as they're softer on the skin and offer more breathability
Image credit: Etsy
When COVID-19 first hit Singapore shores, people learnt how to make their own reusable face masks due to a shortage of surgical ones in stores. Some got so good at it that they started to sell them online. With face masks now a mandatory item to wear outside of our homes, more people are looking for options that offer more comfort and style to spruce up their outfits.
You can use upcycled fabric from old clothes or source for new fabrics at Arab street and Chinatown. 
Image credit: Button Tree
Learn how to DIY cloth masks with filters from this tutorial by a Taiwanese doctor to ensure what you're selling offers sufficient protection.
---
7. Hand-craft artisanal calligraphy and lettering pieces
---
Image credit: Etsy
If you have a knack for calligraphy – or just have enviable handwriting – consider turning that hobby into a side hustle. There are a myriad of things you can make with this skill, such as handmade cards, wall art, bookmarks and place cards. If you've yet to get into it, you can pick up this skill with online calligraphy classes.
Image credit: Etsy
Start an Instagram account to share your calligraphy pieces to gain a following – and allow for custom orders. One tip is to specialise in events like weddings, as orders for these will be larger.
---
Start your side hustle with Ninja Van
---
Starting a business is a dream for many of us, as it allows us to pursue our passion while earning some extra cash. With just a bit of resourcefulness, you can turn that into reality. 
To kick off your side gig seamlessly, simply order Ninja Van's postage-paid polymailers – Ninja Packs. Not only can you use these to package your products, Ninja Van also allows you and your customers to enjoy fuss-free doorstep delivery without additional fees. 
Ninja Packs come in 3 different sizes – XS (230mm x 170mm) from $3.20/piece, S (350mm x 250mm) from $3.50/piece, M (470mm x 330mm) from $3.90/piece
With Ninja Packs, you'll easily be able to find a suitable packaging for various types of products as they have 3 sizes available. Small knick-knacks like jewellery and face masks can easily fit into an XS-sized Ninja Pack, while larger-sized items like artwork and large orders can take on an M-sized packaging. 
Best yet, there's no weight limit for deliveries, so sending out heavy bulk orders doesn't have to come with additional costs. Ninja Packs also come in padded versions with built-in bubble wrap for more fragile items.
Sending out your products is pretty straightforward:
Engaging a dependable courier service takes the hassle out of your business process, which is getting your products to your customers. If you have been at a hobby for a while, or have more free time to start picking one up, there's no better time than now to start a side hustle!
---
This post was brought to you by Ninja Van.
Photography by Pichan Cruz.
Cover image adapted from: Rough Beauty, Etsy, @jammyloots, Etsy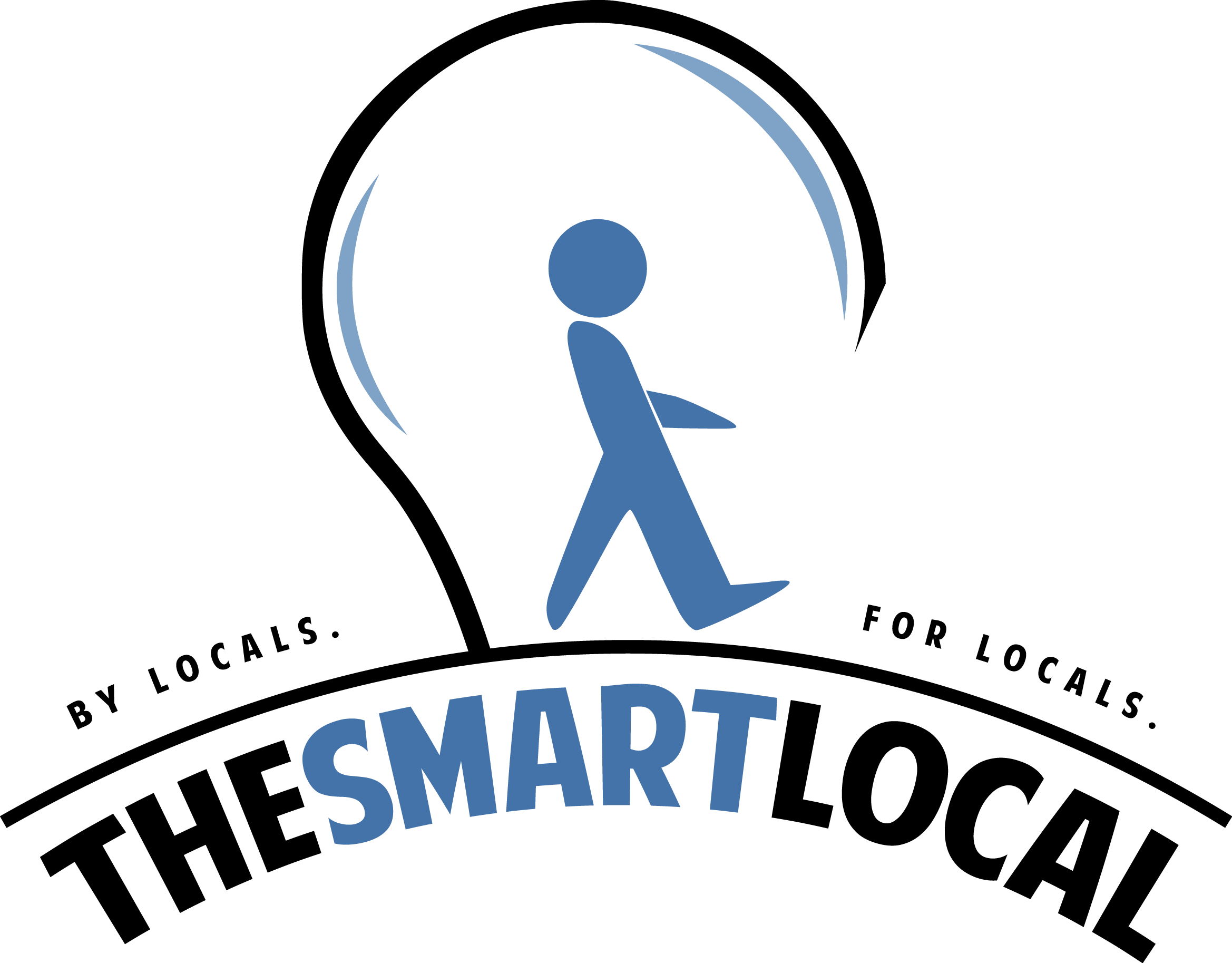 Drop us your email so you won't miss the latest news.