Free graphic design courses
---

Free graphic design courses
Image credit (clockwise from top left): @sra.scribbles, @samiramorrar, @skylarevansdesigns, @geyntsjll
If your Adobe student subscription has expired and you can't afford to continue being subscribed during these trying times, try out any of these 20 free graphic design courses on editor software to aid your learning experiences. 
We're talking about well-known Adobe Photoshop and Illustrator dupes like GIMP, Canva, Inkscape, and more. From stylish vector drawings to cool 2D game art, take any of these free courses to hone your skills without having to spend a single cent on design software.
Check out other ways you can productively kill CB time:
---
– GIMP –
---
1. Mike Rankin – crash course for commands and retouching
---

Image credit: Lynda
For those who're new to GIMP, the Adobe Photoshop dupe, you might not know how similar these 2 softwares are.
Mike Rankin's Essentials Training is great for learning basic editing techniques like retouching and colour temperature. If you want to be quicker in editing work, his Quick Tips course teaches you commands and other tricks to pull tools quicker and easier. With every course segment being under 5 minutes, you'll be on your way to editing your pics in no time. 
Note: The course is only accessible via LinkedIn Learning's 1-month free trial. 
Check out Mike Rankin's courses.
---
2. Bernard't Hooft – layers and blending modes for collage art
---

Image credit: Graphic design for Free
If you're the sort that digs collage art and would like to make a few of your own, Bernard't Hooft has got courses on layers and blending modes for you to understand and apply these skills to your own art. On top of that, these courses break down the software for those who want a smooth transition from Photoshop to GIMP.
The People's University of Amsterdam lecturer created free graphic design courses for people to easily pick up the new GIMP software update via YouTube. Expect coverage of miniscule deets like installing plugins and even complicated functions like using glyphs and duotone images.
Check out Bernard't Hooft's courses.
---
3. GIMP – colour curves and luminosity masks
---

Image credit: GIMP
Even GIMP has free courses to help you better understand their software. Other than written and illustrated courses on layers and image formats, they cover other functions in-depth like colour curves and luminosity masks to adjust and isolate colour tones in an image.
On top of colour correction, they also cover programming courses to automate your editing workflow so you'll have time to focus on the creativity of your work instead. 
Check out GIMP's courses.
---
4. Gaia Marfurt – create patterns from ink sketches
---

Image credit: Gaia Marfurt
Digitalising illustrations may seem hard to do, especially making sure that it won't be pixelated at the end of the day. If you've got illustrations you've been meaning to digitalise, get started with Gaia Marfurt's course to bring your physical artwork to life. To add-on, her course will equip you with skills to make patterns and create digital prints out of your ink sketches.
Check out Gaia Marfurt's course.
---
5. 3DBuzz – basic 2D game art
---

3DBuzz incorporates simple tips and manipulate them to create more complex art
Image credit: 3DBuzz
Online games come in a variety of complexities when it comes to the overall game design. 3DBuzz teaches you how to design your own 2D game with GIMP's simple functions. The YouTube channel has 8 GIMP video courses ranging from drawing basic mountains to creating your own 2D character.
Check out 3DBuzz's courses.
---
– Canva –
---
6. Greg Radcliffe – basic grids and alignment
---

Image credit: Greg Radcliffe
Canva is an easy-to-use software for those who have little to no experience in design. They've got a multitude of templates for you to create your own sleek presentations, infographics, and brochures. If you're in need of a little hand-holding, here's Greg Radcliffe's 1-Hour Canva Quick Start Challenge course for you to master it with ease. 
From cropping and resizing to mastering alignments and the use of grids and frames, you'll be set to create your own designs easily. And that's not all – the course covers extra resources from Canva like Canva Colours and Canva Font Combinations if you need more guidance on design and colour theory.
Check out Greg Radcliffe's course.
---
7. Canva Design School – colour theory, mood boards and branding
---

Image credit: Canva Design School
Colours play a huge part in branding and overall brand design – think McDonalds and Starbucks. To learn more about colours in graphic design, Canva has its own online design school that'll teach you basics on mood boards, colour theory, as well as colour combos to make your graphic design stand out.
On top of that, the database of online courses also takes you through steps on creating unique social media content through goals and your own style. Then, they'll brief how these goals can continue on and build your own online community.
Check out Canva Design School's courses.
---
8. Digital Decluttered – batch produce content graphics
---

Image credit: Digital Decluttered
Digital Decluttered will teach you how to use Canva's basic tools like text and shapes to produce your own graphics. And what's even better is that the course is taught by a Canva-certified creative and will prep you to batch produce your graphic designs for uniform social media content.
Check out Digital Decluttered's course.
---
9. Ivory Mix – practice challenges on visual hierarchy
---

Image credit: Ivory Mix
If you're keen on learning more about how you can manipulate your design skills, have a whirl with the visual hierarchy rules taught by Ivory Mix. To supplement the beginner-friendly lessons, they'll cover 5 components of the visual hierarchy – scale, colour & contrast, type, spacing, and composition – in great detail.
You can also practice and apply those skills with their interactive tutorials and project-based lessons to improve in organising, prioritising content, as well as creating your own templates.
Check out Ivory Mix's courses.
---
10. Marley Jaxx – creating animations
---

Image credit: Marley Jaxx
Marley Jaxx has a Canva course to introduce the use of typography as well as animations to create eye-catching graphic designs. They also cover quick tips on how to decide on your branding and how to post your designs from Canva to other social media platforms.

Note: The course is only accessible via LinkedIn Learning's 1-month free trial. 
Check out Marley Jaxx's course.
---
– Inkscape –
---
11. Derek Banas – simple patterns and displacement maps
---

Image credit: Derek Banas
Before you get lost in confusion with terms like displacement maps, you can sit in Derek Banas' Inkscape course on YouTube. Displacement maps help you to distort images with your original patterns through a series of simple steps.
Other than distortion, you'll master the craft of making your own keyboard shortcuts on Inkscape for simple actions like selecting objects or transforming images.
Check out Derek Banas' courses.
---
12. Inkscape Tutorials – vectors and illustrations
---

Image credit: Inkscape Tutorials 
When you need help ideating different designs, these courses will give you a breakdown of simple and complicated designs. On the website, you'll find vector drawing tutorials of different sorts to practice and apply to your own illustrations. 
If vectors aren't your thing, there's an array of tutorials from simple cartoon art and pixel art to detailed custom space crafts for you to mimic and practice.
Check out Inkscape Tutorials' courses.
---
13. Inkscape – calligraphy and pixel art tracing tutorials
---

Image credit: Inkscape
The majority of graphic designers know how to use typography to create impact, but not many know how to generate their own calligraphy. Inkscape has courses for you to learn how creating your own set of fonts to make your future works unique.
Other than calligraphy basics, there are also lessons for you to learn pixel art tracing to modernise your old school 8-bit Game Boy games. Don't worry if you tire of written tutorials easily, they've got video tutorials that are just as detailed for maximum absorption.
Check out Inkscape's courses.
---
14. Coursesity – 2D game art and logo designs
---

Image credit: Coursesity
When it comes to 2D game art and logo designs, Inkscape's well-known in the freelancer field for its high similarity to Adobe Illustrator. It's so similar that avid Illustrator users can transfer between softwares with little confusion.
Coursesity introduces you to the different functions of Inkscape, as well as vector basics for you to create your own logos and game art. The course will then allow you to apply the skills by having you completing various online tasks. 
Check out Coursesity's courses.
---
– PhotoScape –
---
15. Belle Communication – basic photo retouching
---

Image credit: Belle Communication
Retouching, cropping, and spot healing are just one of the many tweaks you can do to enhance your pictures. But you don't need Photoshop when you can achieve the same results with simple steps on PhotoScape. This free software can even double up as your custom filter creator for your IG feed.
Belle Communication has a written course on filters, templates, clone stamp properties, and an introduction to other functions available on the software so that you can get to editing in a jiffy.
Check out Belle Communication's course.
---
16. PrettyWebz Media – magic eraser tools
---

Image credit: PrettyWebs Media
One of the most famous Adobe Photoshop tools is the Lasso tool to erase unwanted objects off your images. Now, you don't need that Adobe subscription when Photoscape's all set with not only the Lasso tool, but also the magic eraser and brush tool. These tools are just like the Lasso tool but better. 
PrettyWebs Media shows how you can use the magic eraser tool to remove a certain colour from the image or remove/restore objects from the background in minutes.
Check out PrettyWebz Media's courses.
---
17. Fun Life Crisis – create preset filters for IG
---

Image credit: Fun Life Crisis
Back when Instagram started popping off in 2010, their preset filters were all the rage. Now, most of us cringe at the thought of filters like Valencia or X-Pro II. With the trend of natural-looking filters on the rise, Fun Life Crisis' course can hook you up with tips on how to make subtle enhancements to your pics. 
Other than making your own filters, there are quick briefs on brightness and contrast and other settings on the software.
Check out the Fun Life Crisis' course.
---
– Gravit Designer –
---
18. envatotuts+ – creating and stylising text
---

Image credit: envatotuts+
Known in the scene for how well it enhances graphics, Gravit Designer makes it easy to stylise your texts. Learn more about this software through envatotuts+. The courses will equip you with hacks to add text fillers, as well as create texts on paths. 
Check out envatotuts+' course.
---
19. Medium – designing infographics and logos
---

Image credit: Medium
Medium has written free graphic design courses with complementary YouTube tutorials to ensure that you're proficient at designing outstanding infographics and logos. Other than making patterns on the software, there are also tutorials covering vector graphics, texture, as well as making app icon sets for better UI (User Interface).
Check out Medium's courses.
---
20. Gravit Designer – website and UI design
---

Image credit: Gravit Designer
It's not rocket science – easy-to-navigate websites keep us browsing for longer and coming back for more. Constructing a user-friendly site, is an art in itself. 
If you're looking to add a new skill to your resume, you can up your game in the field of UX (User Experience) and UI (User Interface) programming with Gravit Designer's website and UI design courses.
The software has a blog that has created tutorials on illustrations and design for website and UI mockups. After honing these skills, you'll be able to put them to the test with Gravit Designer's case study tutorial on how to make your own weather app. 
Check out Gravit Designer's courses.
---
Free graphic design courses available online
---
Circuit Breaker is the perfect time to learn new skills and prep yourself for the upcoming post-CB life. If you're the sort to try new things in the realm of graphic design, give these 20 free online graphic design tutorials a whirl. Once normal life resumes, you can be proud to say that you've nailed these free-to-download design software without breaking the bank.
Read up on how you can fully make use of your CB time below: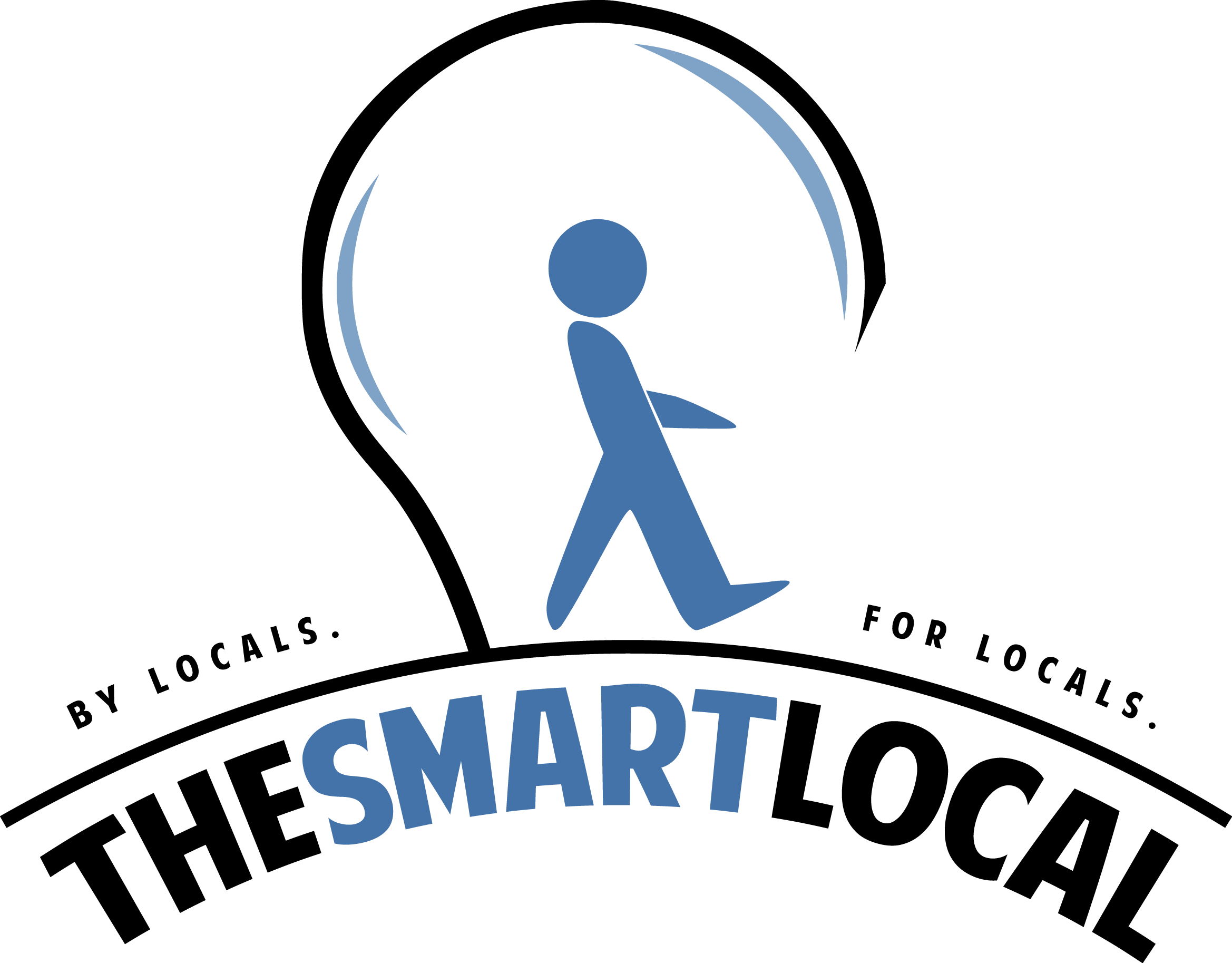 Drop us your email so you won't miss the latest news.