Free online shows and exhibitions
---

High-value activities you can do at home
Image credit (clockwise from top left): @nationaltheatre, 88rising, @pangdemoniumtheatre, Official Mike Shinoda
COVID-19 may have put our holiday plans and concerts on hold but that's not stopping entertainers, musicians and theatre houses from bringing their acts to you online.
If you've checked everything off your to-do list or binge watched every series you wanted to cover during this Circuit Breaker, here are 9 free high-value activities that can cost you up to $500 IRL. 
Read more of our other CB activity ideas here:
---
1. Monkey Goes West – Wild Rice production, IRL price: $50
---

Image credit: Wild Rice
If you're familiar with the Chinese fantasy tale, Journey To The West, check out Wild Rice's Alfian Sa'at and his spin on the story with Monkey Goes West on YouTube. The local production focuses on the protagonist, Ah Tang, and his journey with 3 mystical travelers. 
From now till 22nd May, travel alongside Ah Tang and his buddies as he faces a slew of trials accompanied with song and comical innuendos to laugh at. On top of that, you'll even be able to virtually sit down with the cast during the live talkback sesh on 14th May.
Available from: 7.30PM, 8th May – 3PM, 22nd May 2020
Watch Monkey Goes West on YouTube here.
---
2. CHINGLISH – local play live stream by Pangdemonium, IRL price: $54
---

Image credit: @pangdemoniumtheatre
Pangdemonium is back with another live stream play for you to watch from now till 21st May if you can't get enough of the local arts scene. CHINGLISH by David Henry Hwang depicts how an American businessman, David Jenkins, set foot in China for a business opportunity. Watch as everything goes from 100 to 0 when he gets caught up in his incompetent interpreters' mess. 
Available from: 8PM, 15th May – 11.59PM, 21st May 2020
Watch CHINGLISH on Vimeo here.
---
3. CirqueConnect – Cirque du Soleil's 60-minute specials, IRL price: $99
---

Image credit: @cirquedusoleil
Cirque du Soleil is known for its crazy acrobatics and stunning stage shows. And while we won't get to see the welcoming sight of a blue and yellow tent on Bayfront Avenue anytime soon, we can enjoy their intricate circus performances via CirqueConnect.
It's a live stream series of 60-minute specials showcasing a variety of Cirque du Soleil's touring shows like KURIOS, Amaluna, and Volta. If you didn't get to catch them in Singapore last July, check them out online for free. Other than CirqueConnect, you can watch the entire performance of O, worth $152, for free on Arte Concert.  
Bonus: Cirque du Soleil also releases makeup tutorials as well as a workout segment called Cirque It Out. 
Available from: 2AM, 28th March onwards with subsequent episodes going live on Saturdays at 2AM.
Watch the Cirque du Soleil's CirqueConnect series here.
---
4. National Theatre At Home – musical livestreams, IRL price: from $47
---

Image credit: @nationaltheatre
Major musical fans would probably know of National Theatre's notable productions like Frankenstein, Treasure Island, and Antony & Cleopatra. Now, you can look forward to free full-length plays released every Friday at 2AM Singapore time. These musicals will be up on YouTube for a whole week so you've got ample time to catch them. 
At present, you can check out Antony & Cleopatra that's showing from now till 2AM, 15th May. Then, catch Barber Shop Chronicles that'll premiere right after Antony & Cleopatra stops showing. 
Antony & Cleopatra
Available from: 2AM 8th May – 2AM, 15th May 2020
Watch Antony & Cleopatra here.
Barber Shop Chronicles
Available from: 2AM 15th May – 2AM, 22nd May 2020
Watch Barber Shop Chronicles here.
---
5. CoronaJam – music production tutorials by Linkin Park's Mike Shinoda, IRL price: $500
---

Image credit: Official Mike Shinoda
If you've been meaning to give song production a go during this Circuit Breaker, dabble with GarageBand with Linkin Park's Mike Shinoda. He's been sharing tutorials on how he writes, brainstorms, and produces songs through his daily live streams on YouTube.
Other than tutorials, he also asks viewers for suggestions on the type of beats to add to his songs during impromptu song-making sessions. On top of learning a skill or two from a pro, you can donate to the live stream which then donates the proceeds to aid the COVID-19 response in the USA. 
Available from: 27th March 2020 onwards
Watch all of Mike Shinoda's tutorials and live streams here.
---
6. 88rising Asia Rising Forever – online festival and fundraiser, IRL price: from $119
---

Phum Viphurit is one of the many artists featured in the online concert
Image credit: 88rising
When you think of 88rising, you'd think of Asian American and Asian artists like Rich Brian, Joji, as well as Keith Ape. The label is known to feature Asian artists worldwide, taking on collaborations with artists like Chungha and Kris Wu.
With this COVID-19 situation, 88rising decided to throw an online festival fundraiser, Asia Rising Forever. The concert featured 23 artists like Kang Daniel and Keshi performing alongside 88rising labelmates during this 5-hour-long online concert. Even though the fundraiser's over, you can still bop to the concert's sick beats.
Available from: 6PM, 7th May 2020 onwards
Watch 88rising's Asia Rising Forever online festival here.
---
7. Diplo live stream DJ sets – features Dillon Francis & Secular Sabbath, IRL price: from $76
---

Image credit: Diplo
Diplo, the mastermind behind M.I.A.'s Paper Planes and Sia's Elastic Heart, is doing 4 live stream shows on Youtube. The DJ is collaborating with other artists like Dillon Francis and Thomas Wesley to bring their DJ sets to you from their home studios.
Diplo is also doing live streams with his group, Major Lazer, comprising DJs Walshy Fire and Ape Drums. Though there's a playlist filled with all the live streams he has done, you can watch Major Lazer's separate live stream on their YouTube channel. Here are the timings of every live stream release for all of his shows:
The Thomas Wesley Show:

F

ridays, 10AM SGT

Corona Sabbath:

Saturdays, 1PM SGT

Coronight Fever:

Sundays, 11AM SGT

A Very Lazer Sunday:

Mondays, 6AM SGT
Available from: 14th March onwards
Watch Diplo's Corona World Tour live streams here.
---
8. Billboard Live At-Home – livestream concert, IRL price: $119
---

Image adapted from: Billboard Live At-Home
Highly-anticipated music festivals like Coachella and 88rising's Head In The Clouds might be cancelled this year but artists are recording their own performances for fans to groove to indoors. You can watch a diverse group of artists like Jason Mraz, Princess Nokia, and Hozier perform all through one screen at Billboard Live At-Home. 
The entertainment company is giving artists 30-minute sets to perform their original songs and covers from their homes. Even though the last show was on 4th May, recaps of all shows are on the Billboard website for you to jam to while you're staying safe at home.
Available from: 20th March onwards
Watch the Billboard Live At-Home series here.
---
9. ONE OK ROCK – weekly streams of past live concerts, IRL price: from $108
---

Image credit: @oneokrockofficial
ONE OK ROCK is a Japanese rock band that shot to fame with songs like The Beginning and Clock Strikes. The band was slated to go on their Eye Of The Storm World Tour but it's currently postponed due to COVID-19. 
To make it up to their fans, they've been releasing their concerts from past Japan tours on YouTube for free till 31st May. These are the 3 concerts that'll premiere soon:
Available from: 10PM, 14th May – 10PM, 31st May 2020
---
High-value activities that are free online
---
Rather than mooching around at home in your jammies during the Circuit Breaker, kill time with these high-value activities that are now free of charge. Knowing that these activities would've cost you up to $500 IRL, we should cash in on them while they're free.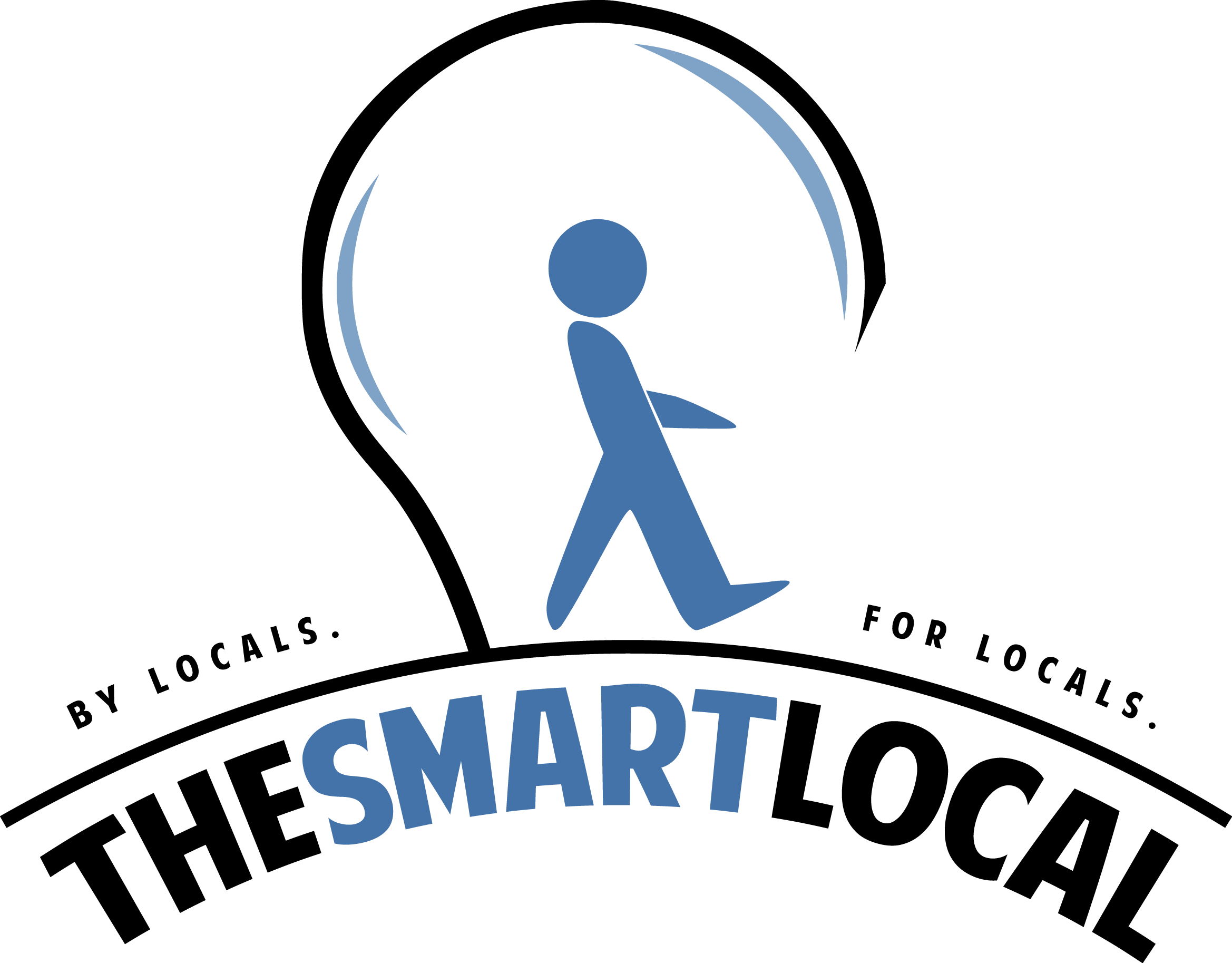 Drop us your email so you won't miss the latest news.