Calligraphy classes in Singapore
Image credit: @lettersandmiles, @jcraydesigns
If you've caught yourself staring wide-eyed at calligraphy videos, mesmerised by flourishes that go in endless loops, you're not alone. For most of us with close to 0 experience in calligraphy, it seems almost impossible to re-create anything close to what these experts do.
But it's never too late to start learning. To make the job easier, we've created a guide to help you understand the different calligraphy styles, as well as the different pens and other materials you can use. We've also compiled a list of calligraphy classes that'll make even the most brash-sounding words appear elegant.
– Guide to calligraphy –
Traditional vs modern calligraphy
Image credit: @tan_su_sian
Keying in #calligraphy on IG will give you a whole lot of styles to look at but don't be overwhelmed 'cause they can be categorised into two simple groups: Traditional and Modern.
Traditional calligraphy came from the era when the use of feather pens was most popular – so that's probably how Shakespeare wrote. This form of calligraphy follows a specific set of guidelines to achieve consistency in spacing and letters.
How long it takes to master this art depends on how frequently you practice. It's all about muscle memory. But all that scrutiny pays off when you zoom out and see the entire piece in its full elegant glory.
Image credit: @jcraydesigns
Modern calligraphy is more "free-spirited" – it's all about self-expression and there's no fixed way to construct the words. And because we're so used to writing words in a straight line, it can feel weird initially to bend letters into all sorts of shapes but don't worry, you'll eventually learn to create your own style.
This is why most people prefer modern calligraphy due to its lax nature, but whichever style you prefer, the important thing is to have fun and the results will come naturally.
Pen types
There are all sorts of pens out there: oblique pens, straight pens, brush pens, brush markers, water brushes and feather pens.
Image credit: @evelynyel
If you wish to specialise in traditional calligraphy, oblique dip pens and straight pens are the way to go. This comes with having to purchase nibs, which you can find at most large craft stores in Singapore. We recommend the Nikko G nib for beginners.
For those who prefer creating their own style through modern calligraphy, you'd be good with markers, brush pens and aqua brushes. You can also experiment with dip pens eventually too.
Image credit: @studygramaperu
Paper types
Heartbreak comes in the form of seeing your beautifully lettered words morphing to become unrecognisable because of ink bleeding into the paper. To avoid this malfunction, avoid using normal printing paper for your artwork. Instead, use a watercolour-specific paper that has a gsm of at least 100 – we recommend going for Conquerer 100gsm.
Free calligraphy guide sheets
To practise, you can refer to samples written letter-by-letter by experienced calligraphers. The worksheets are separated into two categories: blank sheets with lines and exemplars featuring the alphabet. You can download free exemplars of traditional and modern calligraphy here and have a closer look at the differences between both styles.
– Calligraphy classes in Singapore –
1. Dottieshop: Brush Calligraphy And Loose Florals Watercolour
It's sooo therapeutic to see watercolour blend seamlessly into paper and that's something you'll not only get to watch but create through this Brush Calligraphy and Loose Florals Watercolour Workshop with Dottieshop.
Image credit: @dottieshop_sg
In this 3.5-hour class, you'll learn the basic techniques for brush calligraphy. You'll also be learning about how pressure affects your strokes and overall design of your artwork. Get to experiment with colours and floral designs as you paint flower wreaths around your hand-lettered quotes.
The best part is, all the materials you use in this class are for you to take home – this includes your final artwork, an aqua brush pen, paper, practice pad and class sheets. Refreshments and light snacks will also be provided.
Price: $99/pax
Address: Textile Centre #08-05, 200 Jalan Sultan, Singapore 199018
Opening hours: Tues-Fri: 12PM-5.30PM | Sat-Sun: 10AM-6PM | Closed on Mondays
Telephone: 9011 1431
Website
2. Dex Lettering: Dip Pen Calligraphy
Image credit: @dex_lettering
Those of you who've always wanted to master the dip pen can check out the Dip Pen Calligraphy Workshop by Dex Lettering. The workshop will be imparting 3 hours worth of calligraphy knowledge on how to use the Nikko G nib to create perfect strokes.
You 'll be given a complimentary starter's kit, which contains items like an oblique pen holder complete with a calligraphy nib, ink, and gift tags.
FYI: The studio has a resident cat, so don't be alarmed if you feel a furry creature crawling between your legs.
To view the full list of available dates and timeslots for this workshop, click here.
Price: $105/pax
Address: Itchy Fingers, 464A Geylang Road, Singapore 389423
Opening hours: Mon-Fri: 11AM-7PM | Closed on Saturdays and Sundays
Telephone: 6291 4671
Website
3. Nehohmee: Brush Pen Calligraphy
Image credit: @nehohmee

Brush pens are one of the most essential tools when it comes to learning modern calligraphy and through this 3.5-hour Brush Pen Calligraphy Workshop by Nehohmee, you'll be learning the basic techniques on how to use a brush pen to create different modern calligraphy strokes.
All students will also be allowed to take home freebies including an A5 Rhodia pad, your final masterpiece and numerous practice guides.
The instructor is highly experienced in creating floral patterns on greeting cards, which will be something you'll be picking up in the class too. Private workshops for casual groups or special events like a hen's party are also available. Email the artist here to arrange a session.
Address: 195 Pearl Hill Terrace #02-48 s168976
Workshop hours: 9AM-12.30PM
Website
4. Artsy Nibs: Modern Calligraphy Workshop
Image credit: @stampinggroundcoffee
Instead of buying calligraphy gift cards, learn how to write in the same style with this Modern Calligraphy Workshop by Artsy Nibs. To ensure that students get the most out of their lessons without crashing from data overload, the lessons are spaced out over the course of 3 weeks, with one session lasting 2.5 hours per week.
During the first lesson, you'll be learning about the different terms used in calligraphy, the overview of tools and learning how to set them up prior to writing. Things like posture and how to care for your pen will also be covered. In the second and third weeks, you'll be learning about spacing, the various strokes for modern calligraphy and how to write lowercase and uppercase letterforms.
At the end of 3 weeks, you'll be able to bring home your final masterpiece as well as a customised starter kit, which contains various gifts including an oblique pen holder with 2 nibs, a hand-made gift and tote bag specially done by the artist herself and a generous pot of ink.
To view the course outline for this workshop, click here.
Price: $339 for 3 sessions
Address: Stamping Ground Coffee House, 87 Upper East Coast Road, (S) 455223
Opening hours: Tues-Fri: 8AM-6PM | Sat-Sun: 9AM-6PM | Closed on Mondays
Telephone: 9070 7610
Website
5. Souldeelight: Modern, traditional and brush calligraphy workshops
Image credit: @souldeelight
In this class by self-taught artist Souldeelight, you'll learn that anyone can excel in calligraphy, even those who think they don't have an artistic flair. In this 2-part Modern Calligraphy class, you'll learn how to use the dip pen to create strokes that are balanced and even. Each lesson lasts for 2.5 hours and you'll also learn about spacing, the framing of words, and applying adequate pen pressure, which all play a part in making your art piece stand out.
Image credit: @souldeelight
Those looking to learn brush and modern calligraphy, watercolour basics and designing florals, in one go can opt for the Watercolour & Calligraphy Workshop package. Copperplate Calligraphy classes are also available for those who want to be even more well-rounded and learn up traditional calligraphy in addition to the modern styles.
In terms of materials, everything will be provided for you, and you'll also get to take home your art piece.
Price: $180 for 2 sessions
Website
6. Coffeemin: Watercolour Brush Lettering workshop, Coffeemin
Image credit: Coffeemin
To create smooth and subtle ink gradients, you'll need to learn the details of how absorbent brush pens are to ink, and what ink types are most suitable to create watercolour masterpieces.
That's what you can look forward to in this 3-hour Watercolour Brush Lettering Workshop for beginners. At the end of the class, you'll be able to bring home your artwork as well as a water brush, 2 small bottles of liquid watercolour and a brand new paint palette.
To sign-up for the next class, just drop them an email and you're all set.
Price: $150/pax
Website
7. Craft Varies: Wellness In Writing
Image credit: @craftvaries
Mastering calligraphy comes with lots of drills and some of us feel motivated to continuously practice when there're weekly lessons to look forward to. If that's your learning style, try going for Craft Varies' Wellness In Writing calligraphy class.
In this 8-week class, you'll be taught the basics of traditional calligraphy – the copperplate script in particular. In each hour-long class, students will undergo 15-minutes of basic drills, another 15-minutes of consultation and over 30-minutes of practising the various letterforms of the script.
The timings and dates of this workshop can be arranged according to the flexibility of your schedule.
Price: $100 / session
Address: 36A Norris Road, Singapore 208278
Opening hours: Mon-Fri: 2PM-8PM | Sat: 2PM-8PM (by appointment only) | Closed on Sunday
Telephone: 9873 7905
Website
8. Letter J Supply: Modern Calligraphy Workshop
Image credit: @hutcheongkai
There are two things to love about this workshop: 1) you'll have a thorough breakdown of modern calligraphy strokes 2) you get a free Bynd Artisan notebook.
In this 3.5-hour long Modern Calligraphy Workshop, you'll learn to create the same calligraphy styles you see in The Letter J Supply's cards.
Held at Bynd Artisan at Holland Village, the workshop will train students to be well-versed with creating various types of styles and have a better understanding of word placement to ensure that each strategically written word fits in nicely to make the overall piece aesthetically pleasing.
Address: 44 Jalan Merah Saga #01-54, Singapore 278116
Opening hours: Tue-Fri: 12PM-9PM | Sat-Sun: 10AM-9PM | Closed on Mondays
Telephone: 6475 1680
Website
Calligraphy workshops in Singapore
If you've ever caught yourself marvelling at calligraphy being done, either on IG or in real time, then know that you have the same opportunity to flourish in calligraphy with these workshops. While this guide gives a clearer distinction between calligraphy fonts, don't let that hinder your creativity to experiment with combining different styles. Most importantly, don't give up because practice makes perfect!
For more artsy-fartsy things, check out our list of pottery classes you can take in Singapore.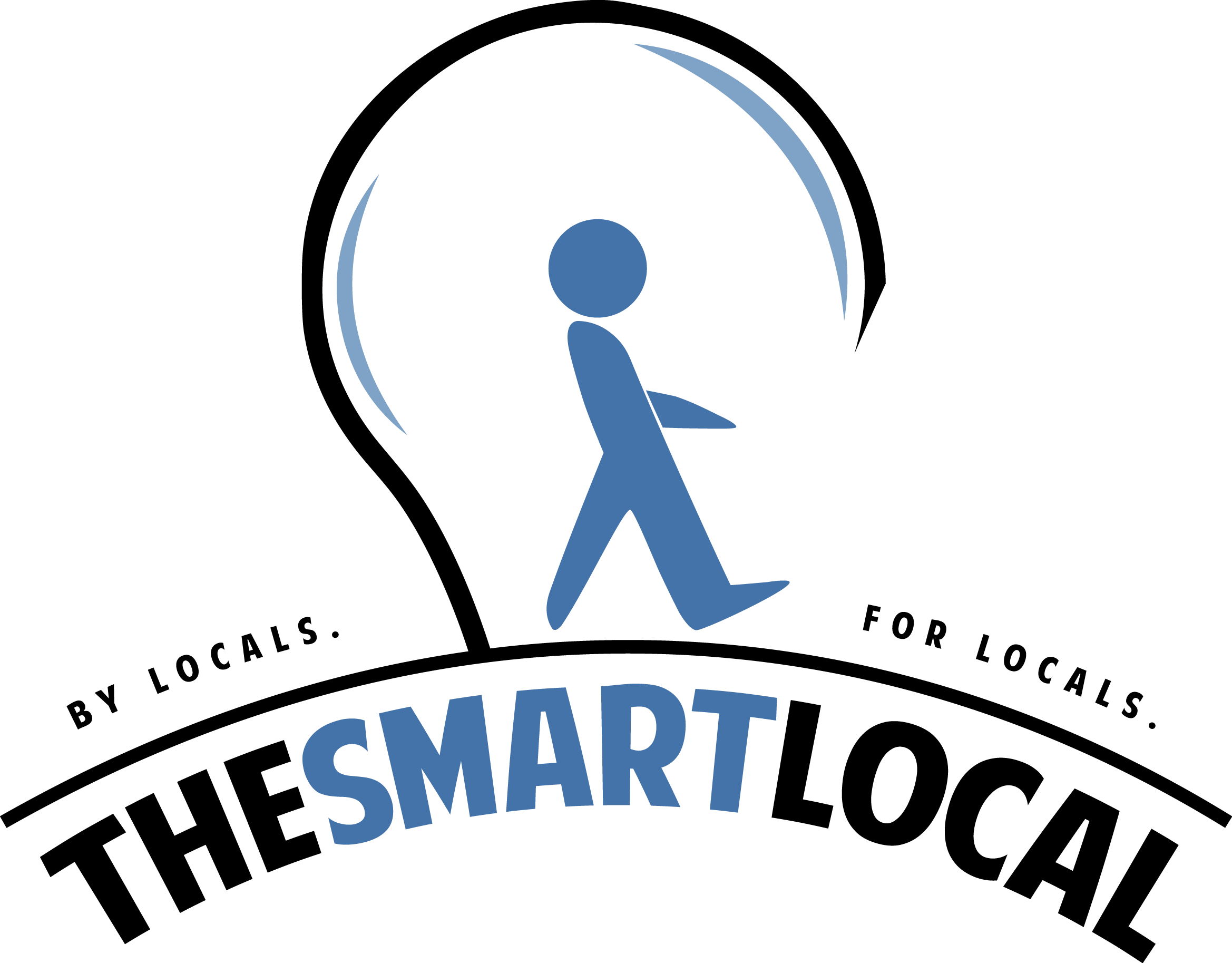 Drop us your email so you won't miss the latest news.