Volunteer at animal shelters in Singapore
Image adapted from: @sosdsingapore, @luvkuching
If you adore animals but aren't able to keep any pets at home, a good way to cuddle up with furries is to volunteer at an animal shelter. Most of these shelters are entirely volunteer-run with limited funding, and could do with all the help they can get. Here are some volunteer opportunities to check out:
1. Causes for Animals Singapore (CAS)
Image credit: @causesforanimals_sg
Causes for Animals Singapore (CAS) strives for a stray-free Singapore, and has successfully rehomed a whopping 98% of their dog rescues. Besides supporting their fund-raising and campaign efforts, another way you can help out is through becoming an event helper, where you'll handle the dogs, and promote and sell merchandise at adoption drives.
Image credit: @cookiewoofy
Other volunteering roles include becoming an adoption assistant to get our furry friends settled with their new families. If you have a car, you can also offer to transport the animals to and from the adoption drives. Those talented in photography, design or writing can also join their marketing efforts.
Address: 26 Eng Hoon Street, Singapore 169776
Telephone: 9793 7162
Website
2. Save our Street Dogs (SOSD)
Image credit: @sosdsingapore
True to its name, Save our Street Dogs (SOSD) aims to do just that through education, rehoming and sterilisation. You can help out by joining their kennel team and bringing the dogs on walks and to outreach events, feed and bathe them, and clean their kennels.
Image credit: @sosdsingapore
If you have a car, consider joining the transport team to help bring the dogs and puppies to vets, adoption drives or fosterers' homes, or transport the items and equipment to adoption drives. Photographer and digital media roles are also available.
Address: 59 Sungei Tengah Road, Block T Unit 01-42 Singapore 699014
Telephone: 97358677
Website
3. Love Kuching Project
Image credit: @luvkuching
Love Kuching Project is dedicated solely to the rescue and adoption of cats. You can volunteer to play with the kitties and clean their cages at their Joo Chiat office. Do note that arrangements need to be made at least 5 days in advance.
Image credit: @luvkuching
The space is compact and only 3 people can help at any one time, which is great if you want to volunteer with a small group of friends. Help is also appreciated in the form of donations, and if you have a cat, your kitty might be able to participate in Love Kuching Project's cat therapy sessions.
Address: 216 Joo Chiat Road, Singapore 427483
Email: assist@lovekuchingproject.org
Website
4. Animal Lovers League (ALL)
Image credit: @animalsloverleague.sg
About 700 cats and dogs call Animal Lovers League (ALL) home. ALL's main aim is to encourage the public to adopt instead of purchasing pets. Don't worry if the closest you've come to owning a pet is your encounter with the neighbourhood cat, because all volunteers will be given a short orientation before getting started.
Image credit: @animalloversleague.sg
You can take on roles at the shelter such as cleaning of the cages and premises, preparing food for the animals, and showering and walking dogs. Other volunteering roles include helping to manage merchandise booths or handle dogs at adoption drives. Companies wanting to volunteer are also more than welcome.
Address: The Animal Lodge 59 Sungei Tengah Road Block Q #01-29 Singapore 699014
Operation hours: Visitation: Sat-Sun: 11AM-3PM
Telephone: 6755 1424
Website
5. Live Turtle and Tortoise Museum
Image credit: @_l.r.s.d_
Live Turtle and Tortoise Museum is a sanctuary for these reptiles, where you'll find anything from Alligator turtles to Six-Legged Tortoises. Entrance fees are only enough to cover manpower and operation costs, so volunteers are definitely needed. You can help look after the turtles and tortoises and clean their tanks.
Image credit: @charzykoh
Address: ORTO, 81 Lorong Chencharu #01-16, Singapore 769198
Opening hours: Mon-Sun: 10AM-6PM
Telephone: 6268 5363
Website
6. Oasis Second Chance Animal Shelter (OSCAS)
Image credit: @oscassingapore
OASIS Second Chance Animal Shelter (OSCAS) focuses on rescuing and rehoming strays and currently houses about 119 dogs. The shelter is managed entirely by volunteers, so if you want to lend a hand, join their animal welfare team to feed the dogs, clean their cages, and work with the dogs to rehabilitate them.
Image credit: @oscassingapore
Since most of the strays have had little to no human interaction prior to being rescued, there's a strong focus on attaining their trust and giving them affection and love. Other volunteer roles include education to raise awareness of the struggles stray dogs face and fundraising.
Address: The Animal Lodge, 59 Sungei Tengah Road, Block R.
Website
7. Action for Singapore Dogs (ASD)
Image credit: @asdsingapore
Action for Singapore Dogs (ASD) focuses on the rescue, fostering and rehoming of stray or abandoned dogs. You can volunteer at their adoption and rescue centre, or help out with fundraising and transport.
Image credit: @asdsingapore
All you have to do is fill up a short form on their website and tick the roles you're interested in.
Address: 80 Lim Chu Kang Lane 1, Singapore 718911
Website
8. Acres Wildlife Rescue Centre
Image credit: Acres
Tons of research have proven that animals do have feelings – and ACRES Wildlife Rescue Centre's efforts are driven by this fact. Focusing on wildlife rescue and rehabilitation, ACRES provides animals like hedgehogs and turtles with a place to recover.
Image credit: ACRES
There are a variety of ways to volunteer, and these include helping out at the sanctuary through cleaning the enclosures or even manning their 24-hour wildlife rescue hotline. They also welcome project-based volunteering for schools.
Address: 91 Jalan Lekar Singapore 698917
Opening hours: Mon-Fri: 9.30AM-5PM
Telephone: 6892 9821
Website
9. Mutts and Mittens
Image credit: @woofoutloudsg
Sustaining itself financially through offering commercial boarding for dogs and cats, Mutts n Mittens is also home to about 180 rescues. They don't have any sponsors, so any help is greatly appreciated – such as cleaning and maintaining the kennels and bringing the dogs for walks.
Image credit: @trixiekhong
Address: 59 Sungei Tengah Road The Animal Lodge Blk B #01-03/04 Singapore 699014
Telephone: 6583 7371
Website
10. SPCA
Image credit: SPCA
SPCA is the grandfather of animal shelters since it has been around in Singapore since the 1800s. They receive about 100 pets and stray animals every month, so it's no surprise that they need a constant stream of volunteers. There are a variety of roles you can take on here, such as a dog walker or animal shelter helper where you'll take on cleaning duties of the cages and surrounding areas.
Other volunteering roles such as manning the merchandise shop and becoming an animal ambassador where you'll clarify any queries pertaining to SPCA at events and schools are also available.
Address: 50 Sungei Tengah Road, Singapore 699012
Opening hours: Mon-Wed: 11AM-4PM | Fri-Sun: 11AM-4PM
Telephone: 6287 5355
Website
Volunteer with dogs, cats, and turtles in Singapore
From ticketed entry for animal interaction to commercial boarding services, these organisations have come up with innovative ways to sustain themselves. That said, manpower is always needed, and if you're looking for a way to give back to society, rally your friends and volunteer at these places.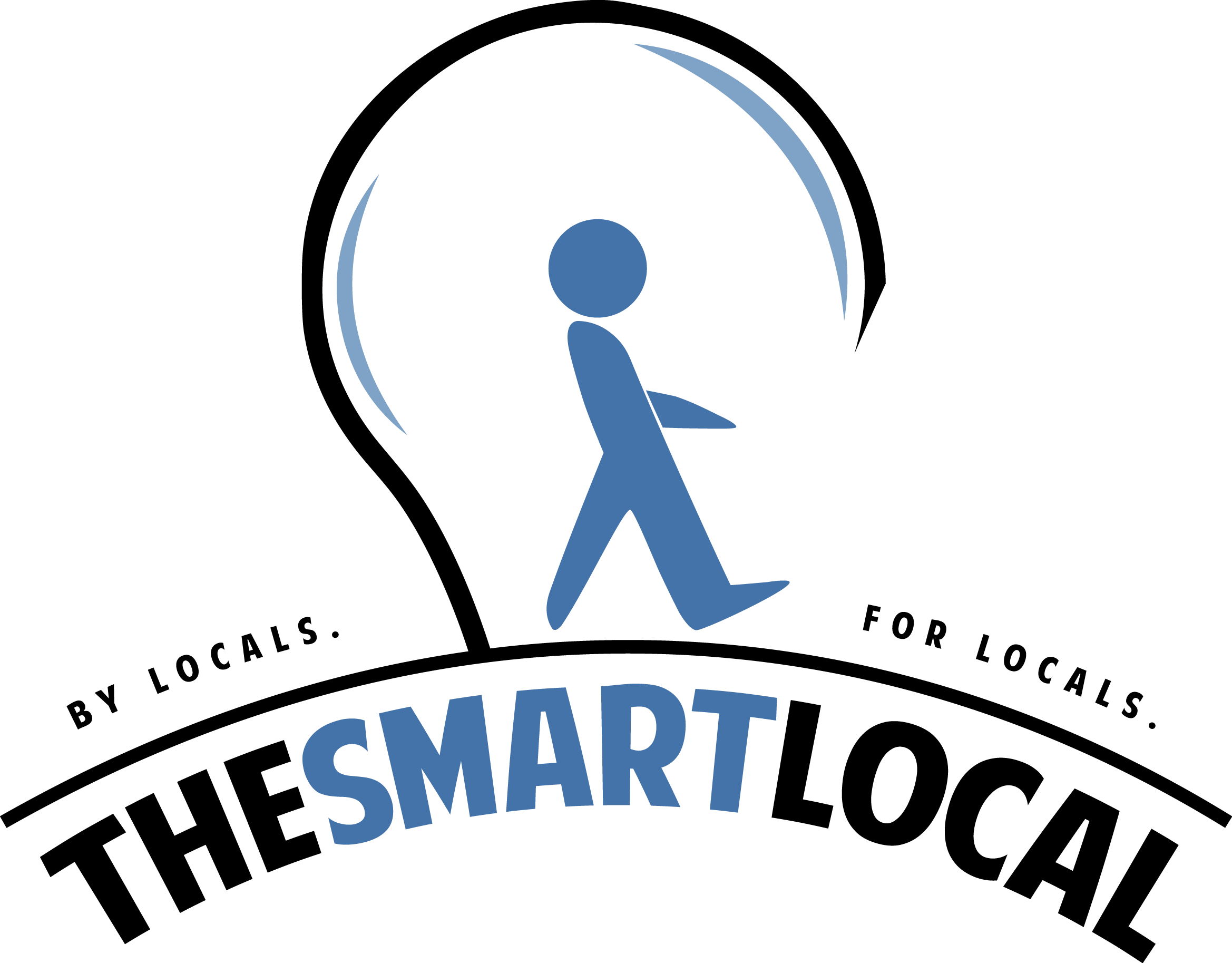 Drop us your email so you won't miss the latest news.