Planning your Tasmania road trip
Image adapted from: @clkaye1218, @hiking.dog.world
Australia is a holiday destination complete with beautiful sights and exhilarating activities for everyone. But instead of the usual city life like Sydney and Melbourne, head to the island of Tasmania for an alternative POV, where you can experience a bucket-list road trip just like in the movies.
We've shortlisted a couple of tour itineraries from Jetabout Holidays fully-planned out for you, that include modern farm stays, stargazing opportunities and even haunted castles. There's even detailed guides and day-to-day drive itineraries! All you've got to do is sit back and enjoy the thrill.
1. Southern Lights Nature Drive – Southern lights, farm stays and ghost tours
Stargaze and chase the Southern Lights
You've probably heard of the Northern Lights before but shift your attention to this: Southern Lights that you can see all year round instead of just during the winter time.
Image credit: @leongqj
And a tip? The further South you go, the higher your chances of catching the Aurora Australis. Lake Pedder, Tasmania's second largest lake, will have your jaw dropping at the sheer amount of stars you can see in the night sky, even if you don't manage to catch the Southern Lights.
Image credit: @jetaboutholidays
You'll be staying comfortably in Lake Pedder Wilderness Lodge, setting off just in time to catch the rare sights before 2AM.
Face your fears of the paranormal
Opt for a detour from your usual holiday activities and head to the Port Arthur Historic Ghost Tour after the sun sets. As a hub of Tasmania's paranormal activity today, the place was once a penal site where one of the worst mass murder events in history took place.
Image credit: @portarthurtassie
Participants each get a lantern to guide their way as a tour guide takes you around the town to share the chilling paranormal stories that once happened right where you'll be visiting. Fact or fiction – it'll be up to you to decide.
Image credit: @camerons_
Interact with cute animals on a luxury farm stay
When you think of farm stays, extravagance may not come to mind. But the Curringa Farm Stay definitely raises the bar to a whole new level. The cottages come with freestanding baths or spas boasting private views of the farm to make your time as luxurious as possible.
Image credit: @jetaboutholidays
Make sure that you join in on the farm tour that will show you the inner workings of a farm as you meet the adorable sheep, dogs and chickens. Visitors will get to also try sheep shearing and enjoy homemade scones for afternoon tea afterwards – some must-try activities for any Australian farm visit you go on.
Image credit: @jetaboutholidays
Hit up a curved beach and enjoy fresh oysters
It's not an Aussie trip if you don't visit at least one beach and the Freycinet National Park is truly a scenic one worth going to. The park houses the infamous Wineglass Bay, with the sea curved exactly like the base of a (surprise!) wineglass.
Freycinet National Park with the view of Wineglass Bay
Image credit: @iron_explorer
Get your fitness game on by hiking up Mount Amos here. It might be no easy climb up, but as Miley Cyrus taught us, it "ain't about how fast you get there". The 400m elevation here will pay off when you see the unobstructed view of Coles Bay and Great Oyster Bay – miles of clear blue water.
Crystal clear waters at Freycinet National Park
Image credit: @yeevon_teo
After your hike, reward yourself at the nearby Freycinet Marine Farm where the oysters and mussels are harvested fresh from the farm daily. Dine alfresco by the beach with Tasmanian wine and beer to top it off.
Oysters at Freycinet Marine Farm
Image credit: Jetabout Holidays
7D6N Southern Lights Nature Drive
Travel Dates: 1st April to 30th November 2019
Price: From $990 per person
Includes: Car Rental, Hotel Stay, Port Arthur Historic Site Tour & Day to Day Drive Itinerary
Click here for full package details.
2. Best of Tasmania Grand Touring
Come face-to-face with Tasmanian animals
Check out the world's very first unzoo at the Tasmanian Devil Unzoo on the Tassie Devils Tour – a place where animals remain in their natural habitats while visitors still get to interact with them.
Instead of enclosures, a safe "bubble" gives you a front-row view of the adorable but deadly Tasmanian Devils themselves, while protecting you from their aggressive bites.
You'll be fully protected while getting a close-up view of the Tasmanian Devils
Image credit: Jetabout Holidays
After you're done admiring the deceivingly cute devils, you can look forward to meeting other less intimidating animals such as quolls, possums, wallabies and kangaroos.
Image credit: @jetaboutholidays
Get closer to the clouds on an uphill hike
The Cradle Mountain National Park Tour will check off your bucket list of visiting a UNESCO World Heritage site. The hike is known to be a 6-day Overland Trek that will take you far away from any bustling city and straight in the middle of nature.
Think green pastures, mighty mountains and charming historical towns in between. Your one-day tour here isn't going to be as rigorous as the full, intimidating 6-day trek, but it's just a hint as to how immersive and breathtaking the nature experience is going to be.
Cradle Mountain National Park
Image credit: @hiking.dog.world
Get your tan on and go surfing
On the Bay of Fires Tour, get ready to see some of the most stunning coastal sights in Tasmania. The many small, secluded beaches will make you feel as though you're lounging by your own private one. Known for Binalong Bay, the place makes for a true beach getaway with its white sand and clear waters for those that want to go swimming, surfing or suntanning.
Image credit: @tommymartello
Embark on a gastronomical tour that includes cheese and wine
Hop onto the Bruny Island Traveller Tour for a full day tour where you can spend a chill day exploring the island's sunny landscapes and trying out the various gourmet local produce. It's great for foodies that always want to try something new – not only will you get to try the island's cheese, oysters and wine, but you'll also be able to learn about how they're made.
Image credit: @shirleyx_daily
After the tastings, take a stroll on the island where you'll get the rare chance to spot rare albino wallabies on the private reserves. Cue the awws.
An albino wallaby!
Image credit: @6reasonswhy_travelblog
8D7N Best of Tasmania Grand Touring
Travel Date: 1st April to 30th November 2019
Price: From $1,660 per person
Includes: Car Rental, Hotel Stay, Airport Transfers, Intercity Transfers & 5 Full Day Tours
Click here for full tour package details.
Plan your Tasmania getaway with Jetabout Holidays
Image credit: Jetabout Holidays
Chasing the Southern Lights, meeting adorable wildlife and tasting the yummy local food all in a breathtaking natural setting, Tasmania will be a welcome getaway from chaotic city life.
To take all the stress off from holiday planning, Jetabout Holidays has day-to-day itinerary guides for self-driving peeps who want to make sure they catch the best of Tasmania on their trip – something no other travel agent in Singapore currently provides.
TSL readers listen up, quote "TSL" upon enquiry and receive an A$50 Gourmet Traveller Gift Card per adult for any Tasmania package bookings. That's already a couple of meals on your road trip settled!
---
This post is brought to you by Jetabout Holidays & Tourism Tasmania.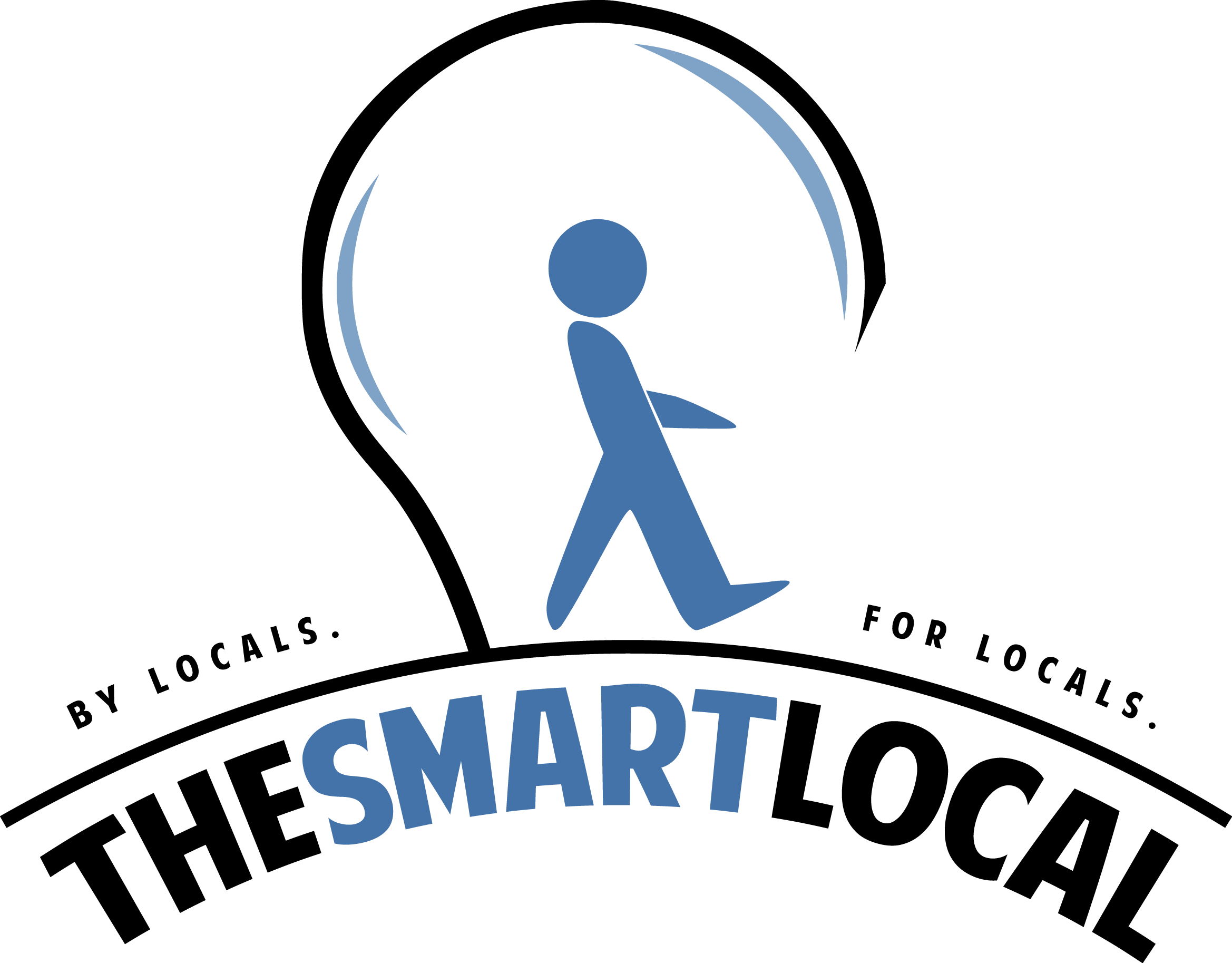 Drop us your email so you won't miss the latest news.