Everyday life hacks in Singapore
---
True blue Singaporeans come equipped with the ability to suss out the best ways to save money. Whether it's stocking up on snacks with slashed prices at the value dollar store or jotting down promo codes for discount vouchers, there are a ton of everyday life hacks that help us maximise the use of our money. 
For those just jumping onto the money-saving bandwagon, add these must-know everyday life hacks to your daily practices to constantly kope deals and discounts: 
---
1. Eating with SO – get 1-for-1 deals with Burpple
---
There are many ways to score discounts on your everyday meals and Burpple is one of the best to help you rake in savings while you unleash your inner foodie. 
Starting at $49 a year, Burpple's membership gives you access to 1-for-1 deals at over 500 restaurants, saving you an average of $920 a year. You can even purchase their premium plan ($63.90, U.P. $99) which gives you 4 deals per restaurant instead of the regular 2, when a friend refers you.
Money saved: up to $920 a year
Check out Burpple
---
2. Taking MRT – activate EZ-Link app for rewards
---

Image credit: LTA
Taking public transport is an essential expenditure that can be quite hard to cut down on, so why not make the most out of it by claiming rewards? Just link your EZ-Link card to the EZ-Link app and accumulate points that allow you to redeem exclusive rewards such as discount vouchers.
If you're looking to rack up your points on the EZ-Link app, you can also use your card to pay for purchases at commonly-found F&B and retail establishments, such as KOI and Koufu. 
Freebies that you can redeem using the app include $5 off Adventure Cove tickets, $7 off first-time Shopee purchases, $7 off Night Safari, and even a pair of Golden Village tickets.
$0.10 = 1 point
Money saved: Spending $50 a month on transport will get you 5,000 points which can be used to claim a slew of discounts.

Download the EZ-Link app on iOS and Android
---
3. Daily activities – build insurance coverage with SNACK by Income
---
Dining out, taking public transport and shopping – these are all things we do each day without giving it much thought. But it turns out you can actually accumulate insurance coverage just by going about your daily life with SNACK by Income. 
Just link your daily activities to your account via supporting partners like EZ-Link, Burpple, Visa and Fitbit. You'll then be able to stack up your coverage by paying for premiums that cost as low as $0.30, $0.50, or $0.70 each time any of these activities trigger your coverage. 
The best part is, choosing how much and when to pay is all within your full control. Think of it as an XP and health bar that keeps growing as you progress through a video game, but in real life.
Money saved: Insurance premiums on SNACK by Income cost as low as $0.30, compared to conventional insurance premiums that can cost thousands of dollars per year. You also have flexibility in choosing which premiums to buy, while adjusting how much to pay each time.
Download SNACK by Income
---
4. Shopping at malls – stack CapitaStar points with Grab & PAssion
---
When you sign up for a free CapitaStar membership, it allows you to earn STAR$ points when you make purchases at any CapitaLand mall. These can be accumulated and exchanged for CapitaLand vouchers and exclusive deals such as discounts off your favourite clothing stores and F&B outlets.
You can also maximise your earnings by linking your GrabRewards to your CapitaStar account to redeem these vouchers at a lower price. For example, you can redeem 5,000 STAR$ for just 2,500 GrabRewards points, so you're actually spending $375 less for the same deal. Stack these with your PAssion card points too, to earn up to 2x STAR$ points.
$1= 5 STAR$
$1 = up to 4 GrabRewards points
$1 = 1 x PAssion card TapForMore points
Money saved: If you redeem 5,000 STAR$ with 2,500 GrabRewards points, you spend $625 instead of $1,000 for the same value, saving you $375.

Sign up for a free CapitaStar membership
---
5. Shopping online – get cashback when you spend
---
Most of us can admit that we've fallen into the black hole of online shopping before, especially during the Circuit Breaker period. If you're guilty of spending too much money on online shopping, here's how you can still have your cake and eat it.
Instead of shopping directly on online stores, do it through cashback sites like ShopBack. Get up to 10% cashback on popular sites like Taobao and ASOS on top of existing promo codes. The best thing about these cashback sites is that the money can be deposited right back into your bank account, so your savings are immediate.
Keep an eye out for deals during festive seasons as they often come up with more rewards, stacked cashback, and higher discounts too.
Money saved: up to $900 a month

Check out ShopBack 
---
6.  Topping up petrol – pay using NTUC Plus! Card for rebates
---

Image credit: SHOPSinSG
If you own a car, you'll know how expensive petrol can be, so rebates off petrol payments are always welcome. With an NTUC Plus! card, you can accumulate LinkPoints from daily purchases that can be used to offset your petrol bills at Caltex petrol stations. For every litre of petrol purchased, you'll earn an additional 3 LinkPoints too. 
150 LinkPoints = save $1
Money saved: If you spend $150 on a trip to the supermarket, that earns you 22,500 points which can fully cover the cost of $90 worth of petrol.

Sign up for an NTUC Plus! card
---
7. Grocery shopping – Use KRISflyer miles for rebates
---
Many people may think that you need to be a frequent flyer or have a credit card to enjoy the perks of a KrisFlyer membership, but anyone can actually sign up for free. With this, you can earn KrisFlyer miles by spending at their partner retail and F&B outlets, and reap the benefits when you get discounts, vouchers and rewards that can be used for future purchases.  
Even though travelling overseas is now put on hold, earning miles is pretty easy. Besides shopping on KrisShop or at KrisFlyer merchants, you can link your PAssion card to your KrisFlyer account too. This will allow you to use your miles to get rebates off grocery purchases at supermarkets like Giant and Cold Storage.
To enjoy even more perks with KrisFlyer miles, check out these easy ways to score KrisFlyer points.
$1 = 1-5 KrisFlyer miles depending on the mode of purchase
$1 = 1 PAssion card TapForMore point
1 KrisFlyer mile = about 1.1 PAssion card TapForMore point
150 TapForMore points = save $1 
Money saved: If you convert 3,000 miles into 3,300 TapForMore points (worth $22), you can save $22 off your next supermarket purchase.

Sign up for a free KrisFlyer account 
---
Get more out of everyday life with SNACK by Income
---
With these everyday hacks easily accessible to everyone, you're pretty much living a life of a high XP Singaporean. After all, you're getting the most out of your money by scoring discounts, freebies and rewards that ultimately save you financially in the long run. 
If this sounds like your way of life, checking out SNACK by Income is a must. In case you don't already know, it's basically micro–insurance that doesn't require hefty, contracted premiums, so insurance coverage is both flexible and accessible to all. 

How triggers work
Image credit: SNACK by Income
Accumulate insurance coverage by performing everyday activities like riding the MRT, buying groceries and dining out. 
You'll only need to pay for your chosen premium ($0.30, $0.50 or $0.70) per transaction for your chosen premium once it's triggered by these everyday activities. Just link your SNACK account to your hack accounts like EZ-Link, Burpple, Fitbit and Visa, to begin stacking up your coverage as you go about your daily life.

Image credit: SNACK by Income
You can choose to cap your premium at between $5 and $50 per week – so you've got free reign over your insurance plan. Best part is, these premiums cover essentials such as life, accident, and critical illness coverage.
If you're reading this right now, deals are in store for you. Get a $10 FoodPanda voucher (while stocks last) when you get started with SNACK by Income:
Download the

SNACK by Income app

here

and sign up 

Link your preferred lifestyle triggers with

any insurance product 

Use the promo code

SNK500

at check out

(full T&Cs

here

)
With SNACK, you can enjoy those cups of bubble tea and shopping sprees without any guilt – because you'll be getting covered for the long run.
---
This post was brought to you by SNACK by Income
Cover image adapted from: Eatbook & LTA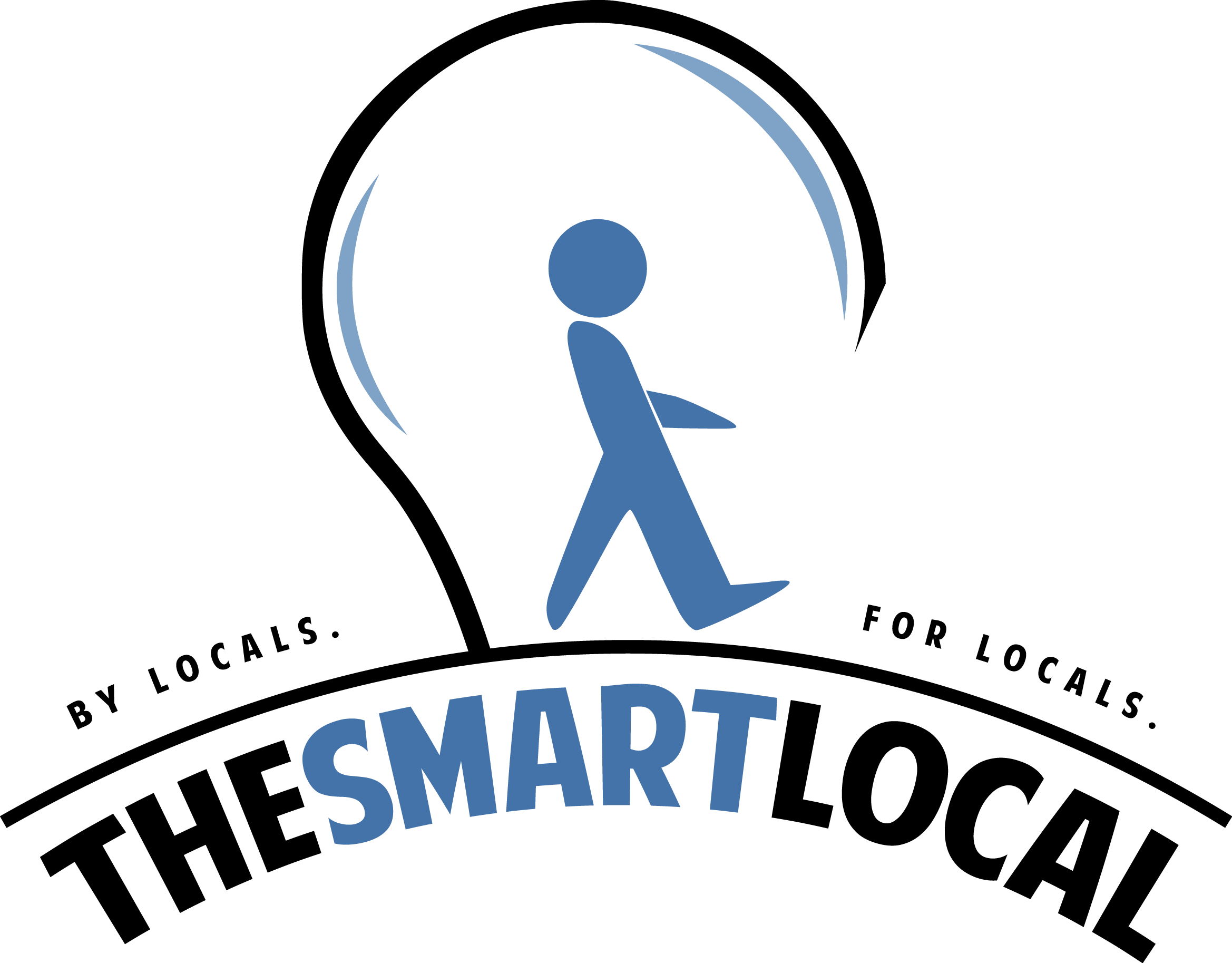 Drop us your email so you won't miss the latest news.