Shareable food delivery
---
We might be in Phase 2, but dining out can be a pain with the limited group numbers and intense restaurant crowds. If you didn't make a reservation, you might not get a table even after an hour of waiting in line.
That said, eating with friends is still one of the greatest social activities – one that was sorely missed throughout Circuit Breaker. To make things easier, just order from these 8 shareable food delivery options on foodpanda during the next squad gathering.
Read till the end to find out how DBS/POSB Credit Cardmembers can stack benefits to enjoy foodpanda promo codes, cash rebates and additional discounts.
---
1. Jinjja Chicken
---

Image credit: @jinjjachicken
Korean-style fried chicken has been a hit among locals in recent years, and Jinjja Chicken's offerings probably have oppa's stamp of approval. Fuel your house party with their drumstick and wing combos, available in soy garlic, yangnyeom (spicy soy) and a scorching "Monster" hot sauce. They also have kimbap rice rolls and mandu dumplings!
Order Jinjja Chicken on foodpanda.
---
2. Swee Choon Dim Sum
---

Image credit: @sweechoon.sg
Dim sum is ideal for sharing, just mix and match the group's favourite dishes – siew mai, har gow and liu sha baos are exceptionally popular – and everyone gets their own little piece. Practically synonymous with local dim sum restaurants, Swee Choon offers delivery through foodpanda all the way till midnight, every single day.
Order Swee Choon Dim Sum on foodpanda.
---
3. Greendot
---
Image credit: @greendotsg
Whether you have to factor in vegan friends' dietary needs or are just looking for a less sinful party food option, Greendot has a plethora of meat-free dishes that don't compromise on taste. There are vegan burgers as well as plant-based takes on sides such as gyoza, nuggets and black pepper sausages. Try out their localised creations such as laksa, mee pok and rendang!
Order Greendot on foodpanda.
---
4. Fatboy's The Burger Bar
---

Image credit: @fatboyssg
Fret not if your pals aren't fans of traditional cheeseburgers, Fatboy's The Burger Bar has options aplenty. Among them are a bacon-stuffed pork patty with grilled pineapple, an atas Swiss mushroom beef burger with garlic aioli, and a burger version of grilled chicken Caesar salad. Wash it down with some thicc milkshakes, available in Chocolate or Strawberry flavour.
Order Fatboy's The Burger Bar on foodpanda.
---
5. Nine Fresh
---

Image credit: @ninefresh
For traditional sweet treats with a modern twist, Nine Fresh has dessert bowls comprising grass jelly, beancurd, or a perfectly balanced blend of both. These come with addictive toppings such as taro balls, fruit-flavoured pearls, aloe vera and konjac jelly. For an extra refreshing base, we recommend the ai-yu jelly dishes.
Order Nine Fresh on foodpanda.
---
6. Guzman Y Gomez
---

Image credit: @guzmanygomezsg
Guzman Y Gomez lets you and your friends customise your choice of burrito wrap, burrito rice bowl, soft- or hard-shell tacos, nachos and salads. Fillings include grilled chicken, slow-roasted beef, pulled pork, and pan-seared barramundi. Non-meat eaters can opt for a tasty sauteed vegetable medley, mixed with housemade guacamole for added depth of flavour. 
Order Guzman Y Gomez on foodpanda.
---
7. CHICHA San Chen
---

Image credit: @chichasanchen.sg
If the temporary closure of bubble tea stores nationwide proved anything, it is that Singaporeans have an undying love for BBT. Sip and savour that goodness together with your friends, whether you're craving for something rich and creamy or fruity and refreshing. CHICHA San Chen has been known to draw long queues, but you can now get them delivered to your doorstep.
Order CHICHA San Chen on foodpanda.
---
8. Umisushi
---

Image credit: @umisushisg
Sushi is a common party food, but the fixed platters might lead to wastage if there are less popular filler items. Umisushi allows you to pick and mix your favourite varieties, including the universally-beloved California maki, tamago omelette, inari sweet beancurd and salmon sashimi. If you guys are particularly hungry, there are also bento sets and donburi rice bowls.
Order Umisushi on foodpanda.
---
Bonus: Order food, drinks and groceries directly through pandamart
---

Image credit: U Lifestyle
No house party or chill gathering is complete without drinks and snacks, but heading on a grocery run can be quite the hassle. Skip the queue, crowds, temperature checks and having to lug heavy shopping bags by ordering everything you need through pandamart. 
Whether you're craving tidbits, bottled refreshments, or even cooking ingredients to whip up something special for your mates besides the food delivery, you'll be able to find it through partnering shops such as 7-Eleven, Cheers, Guardian, FairPrice Xpress and more. If you're feeling a little bougie, they even have selections from Wine Connection and Marks & Spencer.
---
Save more on foodpanda orders with DBS/POSB Credit Card perks
---
We all know the thrill of saving a few bucks on food deliveries just from keying in a promo code. DBS/POSB Credit Cardmembers can now save even more, with stackable discounts, rebates and pre-paid credits. Here's a breakdown of how it works:
Pay $85 to get $100 worth of foodpanda credits, to be used in 10 blocks of $10. Purchase can be made via the DBS Lifestyle App (iOS/Android).
*Registration valid till 31st Aug 2020, utilisation valid till 31st Oct 2020.
Do make sure you're keen on signing up and paying $85 for the programme as it is a one-click registration process.
Your pre-paid credits can be combined with foodpanda promo codes throughout the utilisation period. Savings aside, you'll also be earning rewards as foodpanda orders are eligible for 8% rewards via the DBS Go Online Go Contactless campaign, and 8% cash rebates courtesy of the POSB Everyday Card.
A quick look at how much savings and rewards a $40 foodpanda order can get you with all the benefits combined is as follows:
$5 from <DBSAUG> promo code for DBS/POSB Cards

8% cash rebate on basket size of $35, which equals $2.80

$10 cashback from the DBS Credit Card Pre-Paid Programme (BETA)
So all in all, you pay only $22.20 instead of $40!
Whether you host regular shindigs at home or belong to a family who prefers to order delivery instead of venturing out to dine in or dabao, these foodpanda savings will build up over time and earn you hefty rewards along the way. This is the last weekend to secure your credits, and they can be utilised all the way till 31st October this year – so hurry!
---
This post was brought to you by DBS.
Cover image adapted from (clockwise): @jinjjachicken, @sweechoon.sg, @ninefresh, @chichasanchen.sg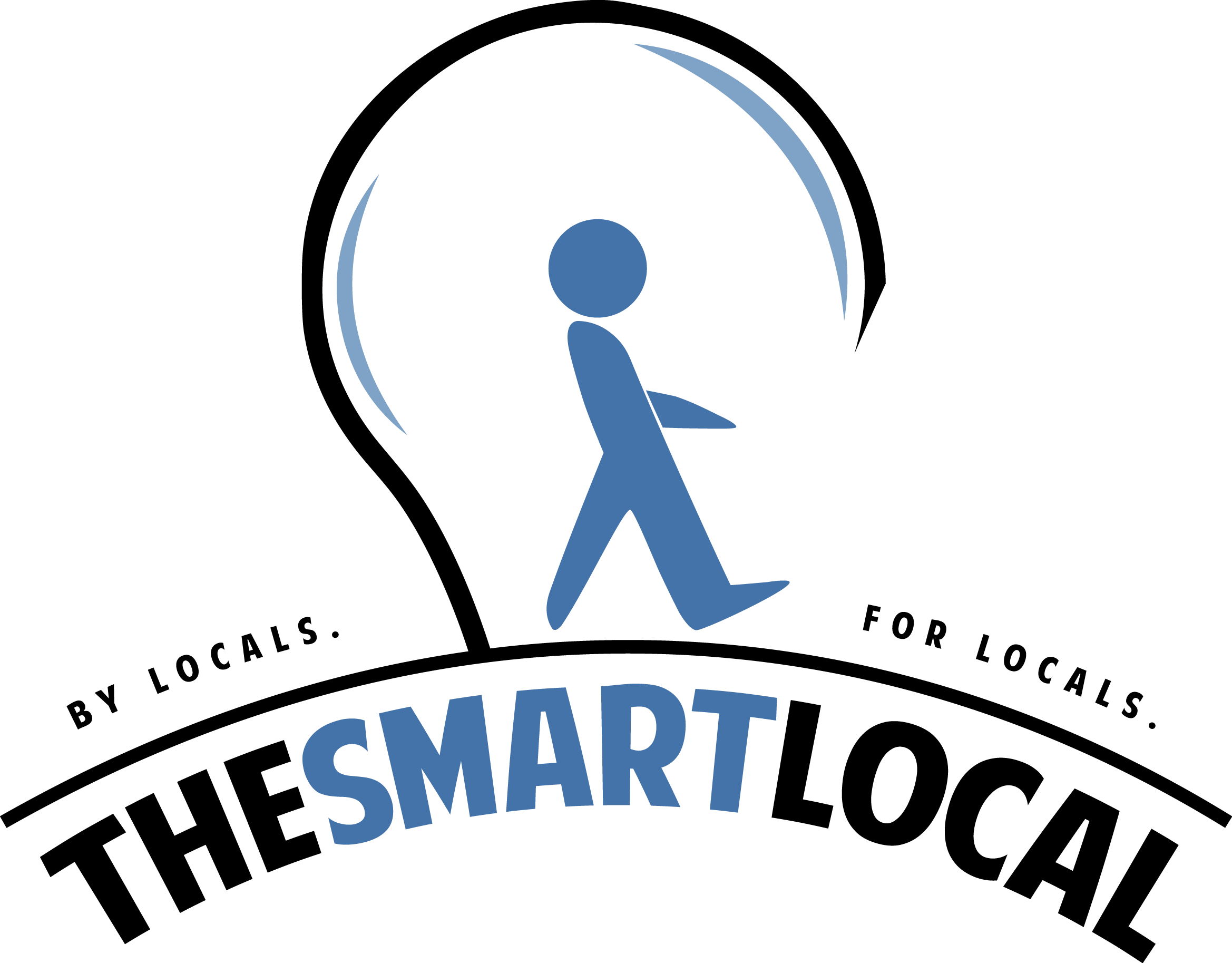 Drop us your email so you won't miss the latest news.