Branded goods in Singapore
---
Not all of us are Jamie Chuas, but owning at least 1 branded bag or wallet is an attainable goal for many. Whether it's strutting down Orchard Road, going for annual CNY visits or daily use to the office, carrying branded goods can give you a dose of added confidence. 
While branded goods are sometimes just seen as mere status symbols, is there more to why Singaporeans are obsessed with them? We spoke to 9 Singaporeans to find out why they chose to buy branded goods in Singapore. 
P.S. Read till the end to find out how to score $50 off your first branded second hand purchase.
---
"Branded items convey success"
---
I personally don't own a luxury branded good yet, but I can see their appeal. Branded items convey success, and if you meet someone carrying or wearing such items, you'd immediately get that impression of them. I guess is why those in Sales, PR and other client-facing roles and industries tend to have a penchant for them.
Singapore is an especially competitive society as well, which makes flaunting your social status with your friends and on social media a factor that could contribute to why branded goods never go out of style.
I'm more into streetwear which is why I've never really considered getting one for myself. But with more collaborations between high-end brands and streetwear labels lately, I've been noticing interesting and unique designs and I might actually give in to purchasing one sooner or later. 
Amanda Teo, 32, financial consultant
---
"High end items tend to be more everlasting in your closet"
---
Celine Trio Bag (left) and Givenchy Pandora Box Bag (right)
Image credit: Mayuri Raj
I got myself a Celine Trio Bag and Givenchy Pandora Box Bag while I was travelling in Japan and France respectively. I had been looking to purchase them already, and managed to find them in the colours I liked. I like their simplicity and detailed structure, and high end items tend to be more everlasting in your closet. 
While both of them are brand new, I would definitely look into purchasing preloved items especially if they're sold out in the colour I'm looking for or if they've been discontinued. I've been seeing my friends get preloved rare vintage and past season items that are highly sought after now, and they look great. 
I used to be slightly hesitant about the quality of preloved items, but seeing them so happy with their finds is making me quite the convert!
Mayuri Raj, 27, PR executive
Retail price of Celine Trio Bag: $1,550
Preloved price: from $530.68
Check out the preloved item here.
Retail price of Givenchy Pandora Box Bag: $1,779
Preloved price: from $1243.07
Check out the preloved item here.
---
"After sales services are why I go for branded items"
---
Preloved Tudor watch
Image credit: Karin Tan
Quality and after sales services are the main reasons why I go for branded items. While not all may be better in quality, branded items do have better finishings in general.
I've lusted over the Rolex Day-Date for years, but it was a little over my budget. Moreover, it was too "delicate" to be worn daily. When I learnt that there was a similar watch brand from the same heritage as Rolex called Tudor, I immediately jumped on it. It was made of stainless steel, so it is more durable for daily wear.
I opted for a preloved one instead of a brand new one for a couple of reasons. Firstly, it had been discontinued for a few years, hence brand new pieces were almost impossible to find. The price difference was also a push factor – it's usually cheaper to buy a preloved item. 
Fashion resale sites like Vestiaire Collective have a vast supply of products from their global community and if you take the time to search, you can find deals that are as good as new or even brand new ones. What's more, some items are not easily available in Singapore, and with our current situation where travel is out of the question, shopping on these sites will be your best bet. 
Karin Tan, stylist
Retail price of Tudor watch: $3,529.90
Preloved price: $2,983.59
Check out the preloved item here.
---
"Media & pop culture inculcates brand recognition"
---
As someone who prides myself on being frugal, a lot of my clothes and accessories are purchased from online wholesale platforms, bargain markets overseas and local budget fashion destinations like Bugis Street. I'm used to them having a shorter "shelf life" so it doesn't cause much heartache when they wear and tear.
In comparison, I wouldn't have the heart to sink almost half of my monthly salary on a single handbag – knowing I'd have to treat it with care as if it's a newborn.
That said, I also can't deny that media and pop culture inculcate brand recognition into my subconscious. Following K-Pop and watching K-dramas have rendered Korean cult classic brands like Marhen.J instantly recognisable. Take the brand name away, and I would balk at paying high prices for rather simple designs. But because they grant me some semblance of association to my beloved K-idols, these multi-hundred dollar bags suddenly have a place on my wishlist.
Rebecca Gan, 25, advertising executive
---
"Branded items usually retain its collectable & resale value"
---
Image credit: Josiah Chua
My favourite branded item I own is this preloved Yohji Yamamoto leather and canvas belt bag that I use to death. Its sturdy canvas base is extremely durable and the leather strap details add a rebellious vibe that complements the look of my outfits.
Image credit: Josiah Chua
I've also picked out a vintage Yohji Yamamoto long leather wallet and a nylon multi-compartment sling bag from Master-piece Japan. I usually go for vintage or statement styles when collecting preloved fashion pieces. Sometimes, the unique construction and designs of a used preloved vintage piece are done by hand and I have an appreciation towards these qualities.
I don't collect them just because they are branded, but the style and construction are key reasons for my purchase. That said, a bonus is that the making of a branded item is usually well-crafted, hence it often retains its collectable and resale value.
Josiah Chua, 32, fashion designer and stylist
Retail price of Yohji Yamamoto sling bag: $782
Preloved price of similar item: $232.18
Check out the preloved item here.
Retail price of Yohji Yamamoto long leather wallet: $644.24
Preloved price of similar item: $276.19
Check out the preloved item here.
---
"After 4 years, it still looks as good as new"
---
Victoria's LV zippy wallet (left) and YSL crossbody bag (right)
Image adapted from: Victoria Wang, @wangwxng_vic
I got this Louis Vuitton zippy wallet in rose ballerina 4 years ago. I chose LV mainly for its brand and classy designs, but what really impressed me was its quality. I'm not the most careful person with my things, but till now, the wallet looks as good as new. I also appreciate the thoughtful details, such as its baby pink interior that adds a feminine touch to it.
I also got a YSL crossbody bag, which I fell in love with instantly as it's feminine and classy – which is the image I wish to present. For preloved items, I would buy them as long as they look as good as new. I would also be more enticed to buy a preloved item if it had been discontinued.
Victoria Wang, 24, real estate investment analyst 
Retail price of LV zippy wallet: $1,161.36
Preloved price: from $615.97
Check out the preloved item here.
Retail price of YSL crossbody bag: $2,270
Preloved price of similar item: $1,288.47
Check out the preloved item here.
---
"It's like how people wear nice makeup"
---
Image credit: Jessica Fang
I have a YSL Cabas small bag that I bought for myself a few years ago. I chose YSL simply because I liked their designs. I figured it would last me a very long time and it would go with pretty much anything I wore.
After owning "regular bags" for most of my life, I noticed a stark difference between how the leather of my YSL bag aged with time even in Singapore's humid weather. While regular bags tend to last 1-2 years, my YSL bag has survived for 3-4 years with no scratches or cracks, and looks pretty brand new. 
It's also admittedly nice to carry a luxe item when you're out at fancy restaurants or shopping at high-end places, as it's sort of a status symbol. Although I don't agree that materialism is everything, it does instil a sense of confidence. For me it's not about impressing others; it's more about self-assuredness, like how people wear nice makeup. 
Jessica Fang, 30, sub-editor
Retail price of YSL Cabas small bag: $2,063.68
Preloved price: $1,548.46
Check out the preloved item here.
---
"A renowned brand gives people a sense of extravagance"
---
I'd say that owning an item from a renowned brand can give people a sense of extravagance. But I also acknowledge that the hefty price tag can also serve as a reminder of one's blood, sweat and tears, since they probably worked hard to save up and afford such an item. 
My friend, for example, has a goal of purchasing a Rolex watch once he's reached a certain benchmark of his savings, since that is how he'll know he has reached a certain level in his career. And I respect that.
While splurging on luxury products isn't a bad thing at all, I feel that people shouldn't succumb to hype and get luxury products purely for namesake. There's a lot of history and fine production details that make luxury brands so unique and sought after, so doing your research and exploring secondhand options make pulling the trigger on such goods a more fulfilling experience rather than a temporary showboaty decision.
Benjamin Wellesley, 19, media executive
---
"You're buying into a piece of history "
---
Stanley with his preloved Prada Harness Bag
Image credit: @streetstylestan
I got a Prada Harness bag as I was looking for a classic yet trendy chest rig bag. Prada started this trend back in 1999, and Kendall Jenner famously wore the OG version out on the streets in recent years. This particular design is cool yet functional, and I can foresee myself using it many years down the road. They were all sold out in Singapore when I wanted it, so I got a preloved one.
I like branded items for their resale value and international appeal – I can purchase something in Singapore and resell my items to someone as far as the United States. Even if it is something I bought from 5-10 years ago, they're still in demand as the design might no longer be in production. In a sense, you're buying into a piece of history and there's great value in that.
Stanley Lui, 31, digital marketing executive
Retail price of Prada Harness bag: $1,489.72
Preloved price of similar item: $831.79
Check out the preloved item here.
---
Shop preloved branded goods from Vestiaire Collective
---
Image credit: Vestiaire Collective
Back when travel was a norm, you'd wait till you went overseas to buy designer things to cop duty-free discounts at the airport, or get them cheaper at a particular country. Now that going across borders is out of the question in the foreseeable future, there are still options to find branded gems right here in Singapore.
You can still snag up to 70% discounts off preloved designer pieces at Vestiaire Collective, an online platform that is an alternative to brand new luxury items that'll save you some cash. 
Image credit: Vestiaire Collective
Beyond bags and wallets, you can also find clothes, shoes, jewellery, watches and even swimsuits to add to your collection. Brands include iconic ones like Hermès, Dior and Louis Vutton, as well as streetwear favourites like Yohji Yamamoto, Lazy Oaf and Golden Goose. 
On the platform, you'll be able to get designer goods from places around the world like Hong Kong, France, Italy and the US. All items on Vestiaire Collective go through a meticulous authentication and quality control process by experts who hold deep knowledge of the brands – including its history and heritage to guarantee top quality.
For branded goods, you'd usually try to max out its utility and use it for as long as you can because of the sheer amount you've invested in it. However, if you're bored of carrying the same thing for years, you can also put it for sale on Vestiaire Collective to save up for the next item on your wishlist. 
If all that doesn't convince you to hop aboard the preloved bandwagon yet, Vestiaire Collective is also offering $50 off your first purchase with a minimum spend of $200. All you have to do is enter the promo code <TSL50> at checkout*.
If you've personally never been too invested in branded goods, it's never too late to start. And with the necessary knowledge on their benefits, and how well-constructed and long-lasting they can be, your first item won't even need to be brand new!
*Valid in Singapore only. Terms and conditions apply.
---
This post was brought to you by Vestiaire Collective. Responses have been edited for grammar and clarity.
Cover image (LHS) adapted from: Vestiaire Collective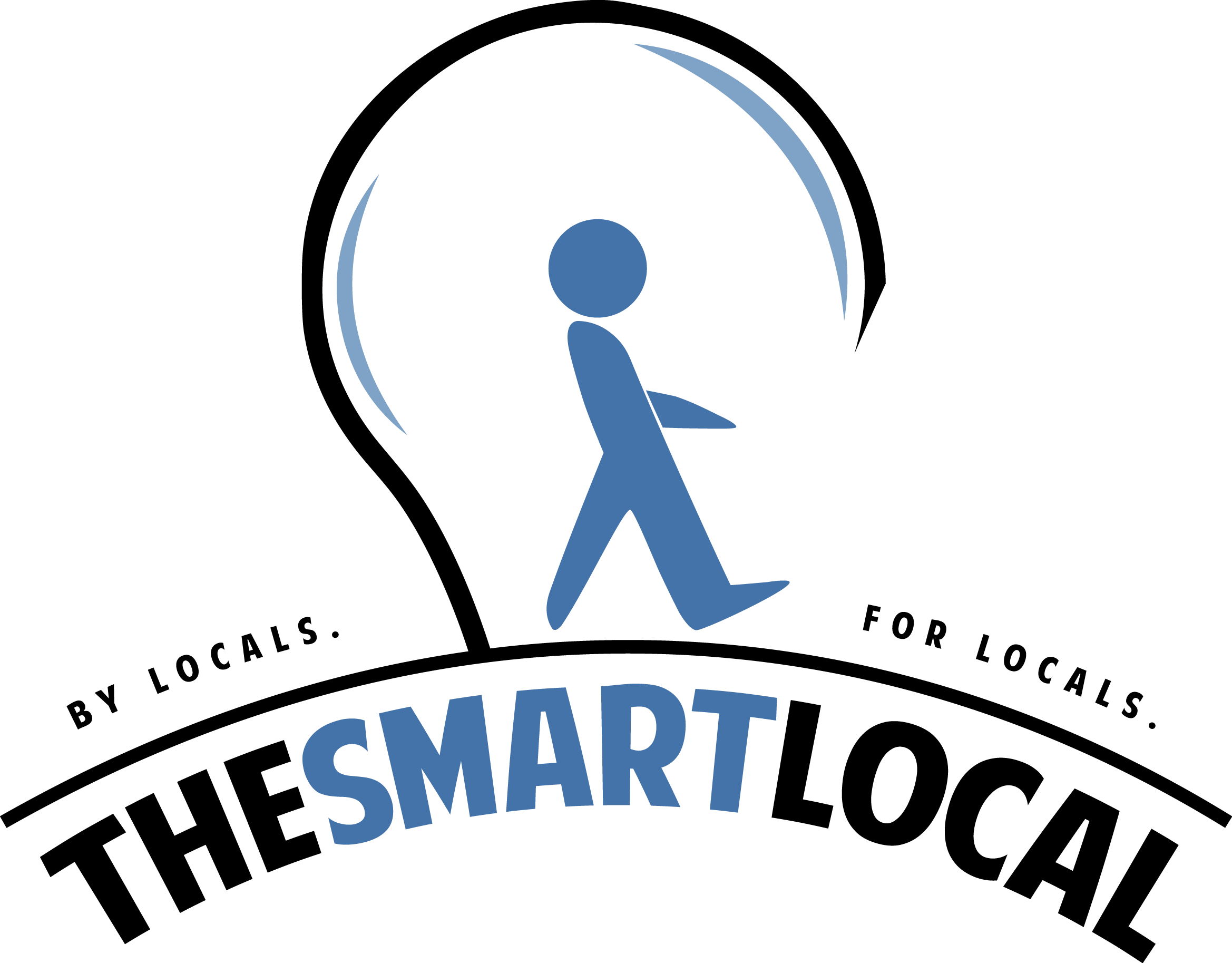 Drop us your email so you won't miss the latest news.