T-shirt printing stores in Singapore
---
Be it for your class, CCA, or company event, making matching t-shirts is a great way to show your bondedness. Whatever the reason, here's a compilation of t-shirt printing stores that customise tees in Singapore at decent prices.
Most of these stores offer different methods of printing, but screen printing is the cheapest, so the price quotes in this article are based on that. Almost all of them require a design before giving a quote too, so to make things easier, we used the above templates as references, and kept class tee quantities as 40.
---
1. MYDIYSHIRT
---
MYDIYSHIRT offers customisation for a variety of products ranging from T-shirts and caps to woven bags and even corporate uniforms. Prices are reasonably affordable, with class tees priced at just $6.45/piece if they are printed for an average class size of 40, and can even go down to as low as $4.65/piece for higher bulk orders.
Bulk purchases can go as low as $4.65/piece
Image credit: MYDIYSHIRT
Students under the Financial Assistance Scheme (FAS) can also get 10% or up to $1 off their orders too. If you're ordering a large quantity, you'd be relieved to know there's also an instant pricing calculator on their website to generate the prices upon checkout, for easier fund collection from your classmates. Plus, there's free shipping for all students.
If you are looking for design inspiration, you can also visit their in-house designer lab to browse through their collection of unique templates. Besides names and numbers, you can even print custom symbols and patterns on your apparels to stand out from other classes or school cohorts.
They can also customise sports jerseys and hoodies
Image credit: MYDIYSHIRT
Besides the standard T-shirts, MYDIYSHIRT can also customise sports jerseys for CCAs and hoodies. Hoodies are priced at $13.55/piece if you're getting them for a class of 40 students. But if you're ordering a higher bulk order, they can be just $11.20/piece. 
With full sublimation printing services provided, you'll be able to show your class spirit with pride. They only accept visits via appointment bookings, so make sure to call in advance before heading down.
Address: Oxley Bizhub, 65 Ubi Rd 1, #01-93 Singapore 408729
Telephone: 96228218 / 82990648 (WhatsApp)
Website 
---
2. Meowprint
Image credit: Meowprint
Meowprint offers printing on the widest range of mediums – including tees, outerwear, bottoms, accessories, and even workwear. Class tees are $7.22/pc, but that pricing can go down to about $5.00/pc if you're thinking school camps or large events. They also have instant price quotes, so you can skip the hassle of the back-and-forth emails to finalise your shirt prices and quantities.

Image credit: Meowprint
MeowPrint also caters to corporate clients and they have many examples listed of previous projects  on their website. They also have one of the fastest lead times in Singapore – their express rush services can have your order delivered in 3 working days!
Address: 8@Tradehub21 – 8 Boon Lay Way, #07-15, Singapore 609964
Opening hours: Mon – Fri: 9AM – 6PM | Closed on Sat, Sun & Public holidays
Telephone: 9177 8218
Website
---
3. TJG Print
---
Image credit: TJG Print
Class T-shirts are great, but nothing spells class unity better than matching tees and jackets. At TJG Print, you can pick up anything from sublimation jerseys for your Sports Day events to outerwear like hoodies and reversible jackets.
Reversible jackets from TJG Print
Image credit: TJG Print
Basic prices start from $8/piece, and vary depending on quantity and design. For those in a rush to receive your custom clothes, you can opt to get an express order where packages can be delivered within just 2 days. 
Alternatively, you can also browse through their in-house designs on Lazada, Shopee, and Carousell, with prices from $12.90/piece.
Address: 402 Jurong West Street 42, Singapore 640402
Opening hours: Mon-Fri, 10AM-6PM | Closed on Sat & Sun
Telephone: 8774 0792
Website
---
4. Iconique
---
Image credit: Iconique
Designing your t-shirt can be a hassle, considering that it can take loads of planning and negotiations. But at Iconique, you can skip the process entirely with their online design lab, which allows you to plonk in all your designs on their website and order your shirts immediately.     
Image credit: Iconique
Apart from the usual black, white and tacky neon shades, colour selections at Iconique also include dreamy pastel shades like lavender and mint green. Prices start from $8/piece for a basic shirt, and you can snag fully-customised class tees for just $13/piece, which includes a single colour print as well as personalised names and numbers at the back.
They also host workshops for students who want to learn the behind-the-scenes of the printing process, which will be made available after buying the T-shirts.
Address: 85 Genting Lane, #03-01B, Singapore 349569
Opening hours: 9AM-6PM
Telephone: 9756 6344
Website
5. The Teeser
Image credit: @theteeser
The Teeser is a registered vendor to schools around Singapore, with tees in the usual cotton or dri-fit material priced from $9.30 and $9.50 each respectively for bulk orders. They do allow purchases of 1 to 2, but they go at around $15 each for a simple, single coloured design.
Singlets, caps, polo shirts and windbreakers are among some of the other items you can get customised with them.
Address: 10 Ubi Crescent, Lobby D Ubi Techpark, #04-75 Singapore 408564
Opening hours: Mon – Fri: 10AM – 6PM
Telephone: 9838 7344
Website
6. Custom.sg
Stickers and water dispenser gallon covers
Image credit: Custom.sg
You can customise almost anything with Custom.sg, like home accessories, stickers, name cards and even water dispenser covers. Their Gildan premium cotton shirts are $11 each, but of course prices vary based on size and design – check out their price list on their website. Individual pieces are $18 if you decide to make a pair just for you and your significant other.
Address: 11 Woodlands Close, #06-26 Singapore 737853
Opening hours: Mon – Fri: 10AM – 6PM
Telephone: 8328 8515
Website
7. The Tee Inkers
Image credit: TheTeeInkers
The Tee Inkers offer customised cotton and dri-fit shirts in bulk at $9 each, which is pretty affordable. Your shirts will take about 10 days* to reach your doorstep, but you can also opt for rushed orders that'll arrive in 5 days at a surcharge** – just in case you need your tees fast in time for a camp or class chalet.
If you face any issues post-delivery, such as defects on your items, they'll remake and deliver them to you for free.
*Flat rate delivery fee of $10
**Available at 15% surcharge
Address: 77 Ayer Rajah Crescent, #02-33, One-North, Singapore 139954
Opening hours: Mon – Fri: 10AM – 6PM, Lunch Hours: 1:30PM – 2:30PM
Telephone: 6750 4530
Website
8. Monster Prints
At Monster Prints, you can customise your dri-fit and cotton class tees for $10 each within the usual A4 size dimensions. If you decide on couple shirts, customisation starts from $20, depending on complexity of design.
Image credit: Modern Innovation
Monster Prints is great for corporate gifts too, if you wish to have customised company accessories like power banks, thumb drives and umbrellas.
Address: 61 Bukit Batok Crescent, Heng Loong Building, #05-05, Singapore 658078
Telephone: 8188 8172 / 8288 9442
Website
9. Lovely Pears
Aside from round neck tees, polo shirts and singlets, Lovely Pears has raglan tops too. Printing a class tee will cost you $11.50, but as with all bulk printing, the more you order the cheaper it'll be.
White Cotton Round Neck Tee with DTG Printing on front ($20/pc)
Image credit: @lovelypears_tshirts_printing
They've also got aprons, duffel bags and bandanas for you to print your own designs on too.
Address: 140 Paya Lebar Road, AZ@Paya Lebar, #01-06, Singapore 409015
Opening hours: Mon – Fri: 9:30AM – 7:30PM | Sat: By Appointment Only
Telephone: 6570 8880
Website
10. Butter Prints
Besides printed t-shirts (from $4.50), Butter Prints also sells varsity jackets and hoodies – great for CCA troupes who want to stand out against the crowd.
Image credit: @butter_prints
For couple tees, they recommend digital printing as it's cheaper, and you can get them for $25 per shirt.
Address: 59 Ubi Avenue 1, Bizlink Centre, #05-14, Singapore 408938
Opening hours: Mon – Fri: 9AM-5PM
Telephone: 9656 7157
Website
11. Cottony
You can easily print couple tees at Cottony for $18.90 per piece with no minimum order. Their Gildan premium cotton shirts come in a whopping 19 colours, and bulk orders above 15 go for $11.90 each. They've got kid sizes as well so the whole family can go out in a self-designed clan "uniform".
Image credit: @cottony.sg
Cottony also lets you design your own tote bag at $14.90. Get them done with your whole squad to enjoy cheaper prices! Make sure to call and book an appointment if you'd like to head down to their stores – they don't accept walk ins.
Address: 44 Kallang Pl, #04-11, Singapore 339172
Opening hours: Mon – Fri: 10AM – 6PM
Telephone: 8820 2382
Website
12. Ministry of Print
Ministry of Print's pieces have more leeway in terms of design space – A3 instead of the usual A4 – so you can squeeze your entire class namelist onto it or choose a more elaborate design with no extra charges. Requiring at least 10 pieces per order of design, class tees for 40 people would cost about $8.20 per shirt.
Image credit: @ministryofprint
Besides printing on homeware and office accessories, they can also personalise A5 bottles. This bulk printing service would work best for school camps or office retreats and events.
Address: 12 Lorong Bakar Batu, #02-10, Singapore 348745
Opening hours: Mon – Fri: 9AM – 6PM, Lunch hours: 12:30PM – 2:30PM, Closed on Saturday, Sunday and Public Holidays
Telephone: 6253 0106
Website
13. EL Print Pte Ltd
EL Print has an online design-it-yourself portal with high-res digital mockups, so you can see how your design will look like before confirming your order. From class tees ($9 each) to vinyl-printed couple shirts ($45-48), they've also got FBT shorts and sweatpants that you can print on too.
Image credit: @elprintsg
For something more artsy, check out their watercolour series, with more than 9 designs to choose from for that added splash of colour.
Address: 15 Lorong 8 Toa Payoh, Braddell Tech, #07-08, Singapore 319262
Opening hours: Mon – Fri: 9AM – 6PM, Lunch hour: 1PM – 2PM
Telephone: 6100 5225
Website
14. Direct T-Shirt
Apart from the usual printing methods, Direct T-Shirt also has DTG printing and heat transfer – both of which are durable and don't flake off in the wash. Bulk shirt orders come at $10 each, while individual prints start from $25, depending on how many colours you have on each shirt.
Image credit: Direct T-shirt
Address: 1016 Geylang East Ave 3, #04-147, Singapore 389731
Opening hours: Mon – Sat: 9AM – 6PM
Telephone: 9457 7551
Website
Customisable t-shirts for cheap
Before your CCA camps commence and you have to rush to order tees, do check these stores out for their affordable and reliable printing services. And the personalisation offered by many of these places is not limited to shirts, so take your pick!
---
This article contains partial partnership content. However, all opinions are ours.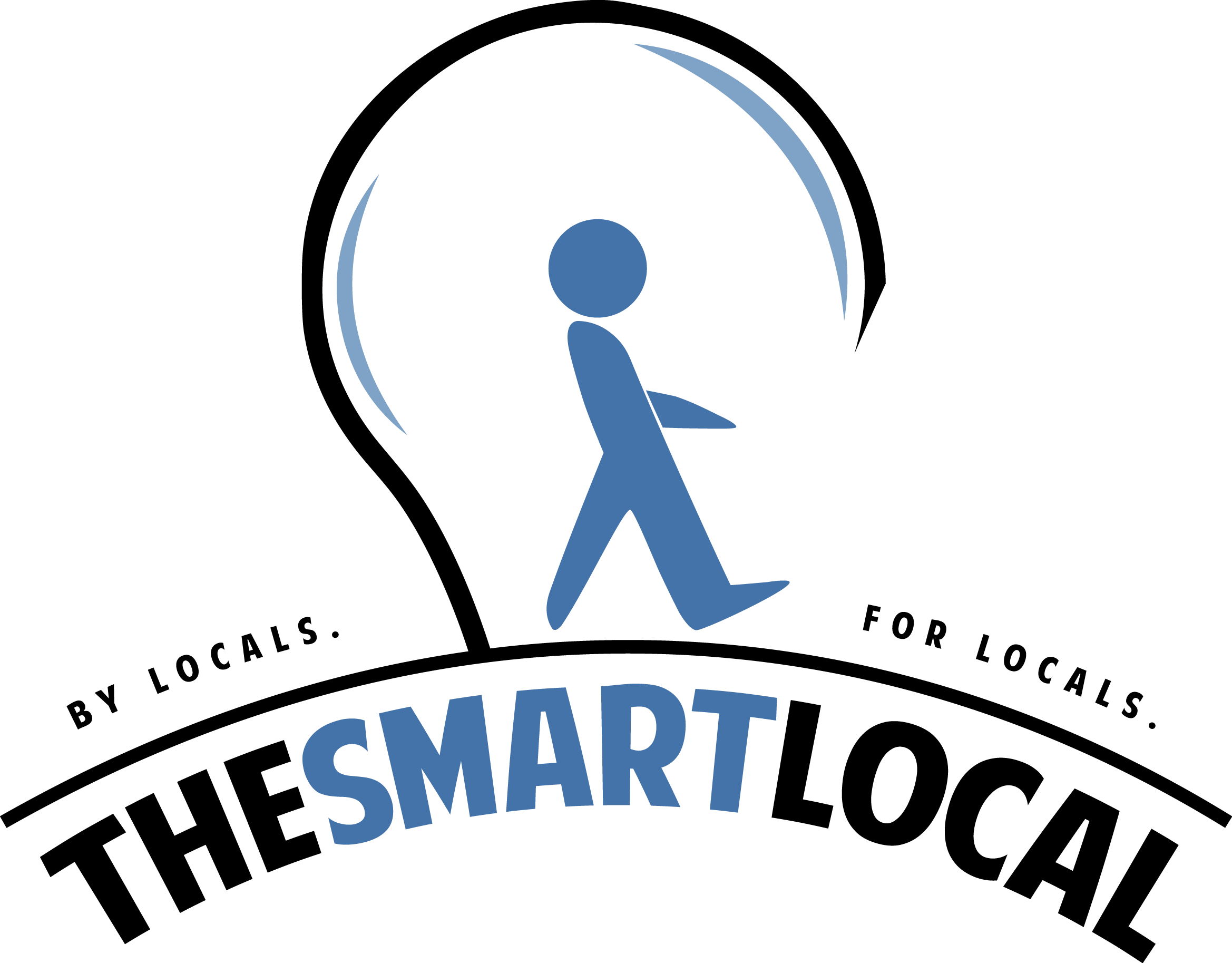 Drop us your email so you won't miss the latest news.