Things to do around Australia
Natural wonders and thrilling adventures abound all over Australia, making it ideal for a family getaway, grad trip or even a romantic honeymoon. But with so many things to do Down Under, trying to cram them into an itinerary can get a little messy.
So here's a tip: book a tour with Jetabout Holidays, which has 5 fully-planned packages with options such as coach tours to self-drives for you to take your pick from. Now that the homework is done for you, all you've got to do is look forward to these attractive highlights:
1. 7D6N Tasmania Southern Lights Adventure Drive from $1050
Image credit: @james.garlick
Australia's known for her sandy beaches and glistening turquoise waters, and Tasmania is in no way hidden from all that beauty. Here's where you might have the chance to get a glimpse of the Southern Lights without needing to travel to far-flung places like Norway for an Aurora chase.
While spotting the Southern Lights depends on weather condition – and luck – the 7D6N Tasmania Southern Lights Drive will bring you to some of the best spots with higher chances of seeing this phenomenon in all its glory.
For an opportunity to spot the Southern Lights, drive up Mount Wellington. Even if you don't manage to catch the lights, you can still thank your lucky stars as you'll get to see the glorious city lights of Southern Tasmania.
Image credit: Jensen Chua Photography (Jetblogger, Jetabout Holidays)
Photography enthusiasts, be sure to bring along your DSLR and tripod as you'll need to take long exposure shots for the colours to be revealed. A faster shutter speed will also help you capture more details.
Continue marvelling at Tasmania's beauty with a stunning sunset at Lake Pedder, right beside Lake Pedder Wilderness Lodge where you'll be retiring for the night.The best time to spot the lights here are around 2AM when the sky is at its darkest, so do get some shut-eye ASAP to stay awake through the night.
Image credit: @jannepintal
The itinerary also takes you to Freycinet National Park, located in Tasmania's East Coast. A must-do would be to hike up to the peak of Mount Amos, which overlooks the iconic Wineglass Bay. Nope, there's no wine to celebrate there – but if anything else, the glittering blue-green waters kissing the crescent strip of white sands makes up for it much, much more.
7D6N Tasmania Southern Lights Adventure Drive
Travel dates: 13th April 2018 – 31st March 2019
Price: $1050/pax
For full package details, click here.
2. 4D3N Gold Coast Adventure from $365
For the adrenaline-junkies out there, this 4D3N Gold Coast Adventure is the dream holiday for you.
Put on your safety harness and face your of heights at the Skypoint Climb, Australia's highest external building climb that stands 270m tall. After the 90 minutes of adrenaline rush as you climb up to the peak, you'll be rewarded with an unparalleled 360-degree panoramic view of Gold Coast, with its towering skyscrapers and sandy beaches.
Image credit: @visitgoldcoast_arabic
For more thrills, hop onto a 55-minute Jet Boat Ride on the Gold Coast Broadwater. Anyone above 4 years old can enjoy the series of 360-degree spins, high-speed drifts and sharp swerves led by the trained drivers. Be prepared to get drenched!
4D3N Gold Coast Adventure
Travel dates: 1st April 2018 – 31st March 2019
Price: $365/pax
For full package details, click here.
3. 4D3N Sydney Family Fun from $570
For a relaxing family holiday with a fair share of adrenaline-fuelled activities to excite the kids, the 4D3N Sydney Family Fun is it. Home to sandy surf beaches and picturesque harbours, this huge city will bring smiles to both adults and kids alike.
Image credit: @avinca01
Drive 2.5 hours up north of Sydney to Port Stephens, aka "Blue Water Paradise'. Just by its nickname, you can have an idea of what to expect – beautiful bays, beaches, and…bottlenose dolphins.
Sure, you can spot pods of dolphins from a dolphin-watching cruise, which brings you pretty close to these friendly mammals. But for the more adventurous, take it a step further by riding a boom net!
Stockton Bight 4WD Tour, Port Stephens.
Image credit: @Jetabout Holidays
Still at Port Stephens, a four-wheel drive will take you to the famed Stockton Sand Dunes on Anna Beach, where you'll be greeted with the largest sand dunes in the Southern Hemisphere.
What a sand-sational experience!
Image credit: @keanhow.lim
These desert hills climb up to 40m, and there's no more thrilling way to experience the great heights first-hand than by sliding down on a wooden board, or going sandboarding.
4D3N Sydney Family Fun
Travel dates: 1st April 2018 – 31st March 2019
Price: $570/pax
For full package details, click here.
4. 6D5N Perth Farmstay Drive from $760
If you're looking to escape from the hustle of the city without parting from our modern luxuries, Perth is where both nature and urban become BFFs.
Image credit: @i_am_pom
Diamond Forest Farm is where farm animals like ponies and alpacas call home, and your cottage will be overlooking the vast greenery they roam about. For animal lovers, there's no better way to kickstart the morning than with some furry friends. Diamond Forest Farm has animal feeding sessions every morning, so get up early to hand-feed a kangaroo or cuddle a bunny.
Image credit: @bonttt
About a 15 minute drive away is the massive Gloucester Tree. This 61-metre giant is perfectly climbable, with strong metal bars you can step and grip on to. Challenge yourself and see how high up can you go to stand above the towering trees of Gloucester National Park. No need for a drone for a bird's-eye view!
6D5N Perth Farmstay Drive
Travel dates: 1st April 2018 – 30th Nov 2018
Price: $760/pax
For full package details, click here.
5. 6D5N Best of Top End Nature's Drive with Jetabout Holidays from $1455
If you're not big on long flights and wintry days, check out Darwin, the only tropical city in Australia that's only less than 5 hours away from home. From spellbinding natural beauty to rich cultural history, Darwin has so much to offer – and you can explore them all with 6D5N Best of Top End Nature's Drive with Jetabout Holidays.
Image credit: @rachelegualino
History buffs would enjoy a tour around Ubbir, one of Kakadu National Park's famous rock art galleries. You'll find intricate Aboriginal paintings of fishes and turtles, some of which are up to 20,000 years old.
Walk past the art sites to the top of Ubbir rock for a sweeping view of the Nadab flood plains. Psst…the peak also makes a good spot for one of those living-on-the-edge IG shots – we hear sunset's the best time to be here.
Another national park to add to the nature-filled itinerary – Nitmiluk National Park, situated in the Southeast of Darwin. The main highlight would have to be the Katherine Gorge, which made up of 13 gorgeous gorges. Experience this up close with an adventurous paddle through the river on a canoe, or soak it all in while on a scenic cruise instead.
Image credit: Tourism Northern Territory
End off the trip with a jaw-dropping time by joining a guided tour of Crocosaurus Cave, which avid fans of Korean variety show Running Man may find familiar. Brace yourselves, because you'll literally be a glass panel away from the massive jaws of some of Australia's largest crocodiles!
6D5N Best of Top End Nature's Drive with Jetabout Holidays
Travel dates: 1st April 2018 – 30th Nov 2018
Price: $760/pax
For full package details, click here.
Plan your trip to Australia with Jetabout Holidays
You're on a holiday to relax, so enjoy your comfort to the fullest by having your itinerary settled with Jetabout Holidays. Farewell to worrying about accommodation, car rentals, and even airfare – they're already included in some tour packages!
An extra perk: quote "TSL" upon enquiry and get FREE $30 Grab Credit for every $1,000 spent!
---
This post is brought to you by Jetabout Holidays and Tourism Australia.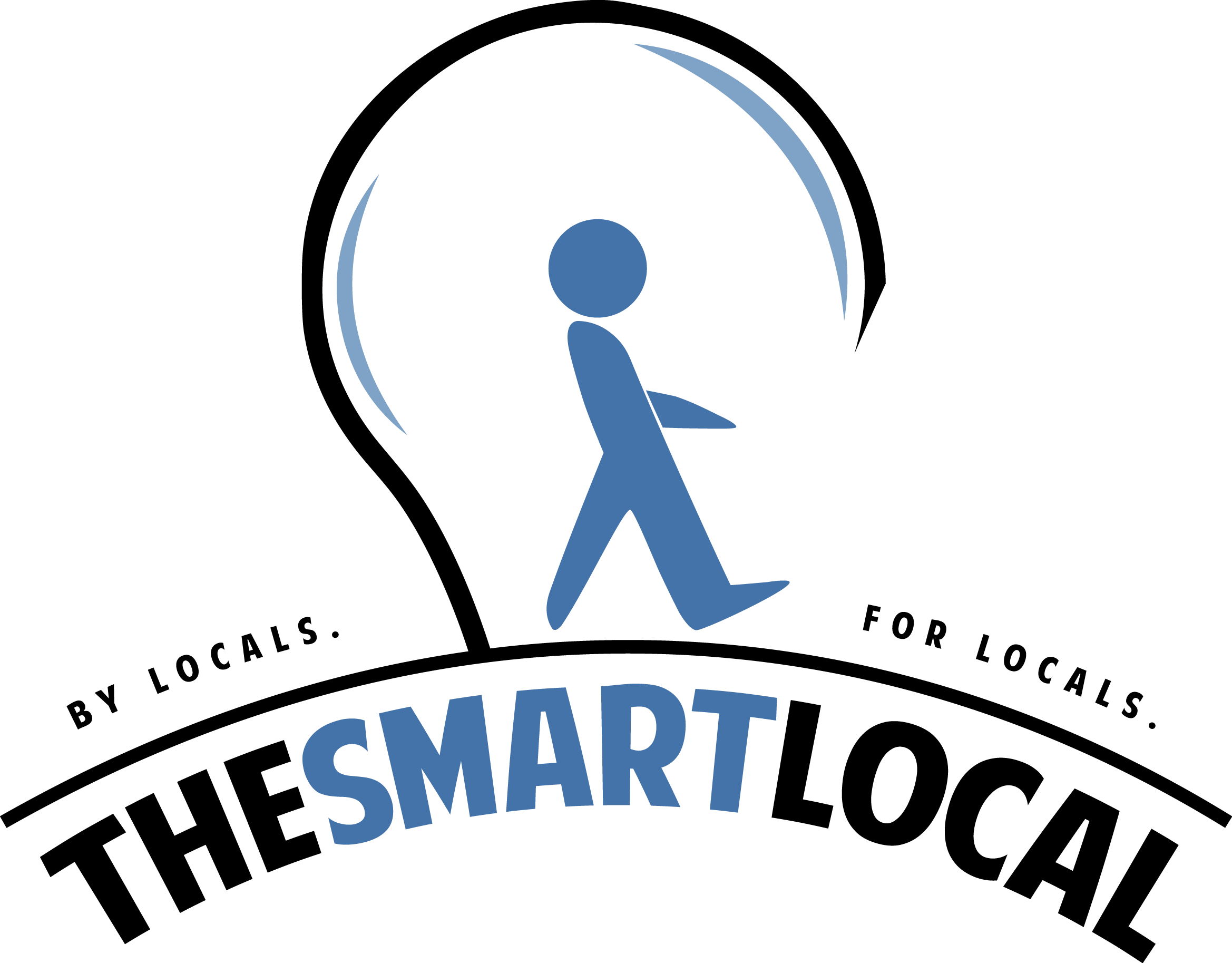 Drop us your email so you won't miss the latest news.