Backpacking in Kota Kinabalu
Image adapted from: @zahiruddinzahiri
If you're done conquering the great Bukit Timah Hill and are looking for your next challenge, Mount Kinabalu, with a variety of beginner-friendly routes and more challenging treks, makes for a perfect choice, no matter your fitness level.
But beyond this majestic 4,095m-high mountain lie many forests, caves and off-the-beaten paths waiting for you to leave your mark. So gather your kakis – your next adventure at Kota Kinabalu is just 2.5 hours away!
Note: The activities are listed according to their difficulty level.
1. Live like a local at the traditional Rungus Longhouse
Image credit: @amazingborneo
Difficulty level: 1/5
A night at the traditional Rungus Longhouse will be sure to give you a taste of how our parents or grandparents used to live.
The house is held up by high stilts and constructed entirely by bamboos – the ultimate local B&B experience. You'll also observe how the Rungus tribe live, and even get to try home cooked meals and have a go at their traditional dances.
During the day, you can visit the nearby Gombizau Honey Bee Farm, Kampung Sumangkap Gong Factory and the Tip of Borneo, which offers stunning views of the South China Sea.
Address: Bavanggazo Longhouse, Jalan Bavanggazo, 89050 Kudat, Sabah, Malaysia
Directions: 3 hour drive from Kota Kinabalu
Telephone: +6019 842 6990
Admission Fee: Non-Malaysian: RM5 | Malaysian: RM3
2. View Mount Kinabalu from Kota Belud Campsite
Image credit: @zahiruddinzahiri
Difficulty level: 2/5
For an unobstructed, breathtaking view of Mount Kinabalu, camp at Polumpung Melangkap View Campsite, situated right beside the Panataran River, which flows directly from the mountain.
Image credit: @sabahtourism
The mesmerizing New Zealand-like scenery isn't the only highlight though. A huge plus point of this campsite is how fuss-free it is to stay there overnight – tents, canopy, and stoves will be up for rent, and basic amenities such as a toilet and cooking place will be provided, so there's no need to lug your heavy items to and fro. But convenience stores are few and far between, so be sure to dabao loads of snacks before heading over!
While the weather in Kota Kinabalu is unpredictable, the dryer season runs from October to February. It's more likely for the sky to be clear then, so you can end the day with a night of stargazing.
Entrance fee: RM3
Overnight fee: RM6
Rental Costs:
Tent: RM10-RM40/night
Sleeping bag: RM5/night
Canopy: RM15
Address: Kota Belud 89150, Malaysia
Directions:1-2 hours drive from Kota Kinabalu
Telephone: +60 14-863 6775 | +60 16-824 6529
Website
3. Explore the heart of nature with a bike
Image credit: @margitreist
Difficulty level: 3/5
Jungle treks aren't the only way you can explore Kinabalu's rustic environment. For a change, embark on a cycling tour organised by Bike Borneo, Sabah-based mountain biking experts, which whisks you away from the tourist crowds.
Doesn't matter whether you're a beginner or a cycling expert. If you'd like something less physically taxing, the guides can adapt the route accordingly, making a shorter loop for a more casual, leisure ride. But if you're itching for a challenge, they can also ramp up the difficulty level and lead you to ride up to 25 km a day.
Image credit: @neardley
Biking on dirt tracks that bring you past small villages and through rice fields in Tamparuli, Tuaran, or Kiulu Valley, all while having wind brushing across your face – now that's an adventure you wouldn't want to miss.
You can also choose from day trips to overnight rides, or even customise the bike tours to combine with other outdoor activities, such as camping or wildlife spotting.
For more information on bike ride options, click here.
4. Explore nature and wildlife at Kawang Forest Centre
Image credit: @salmonsashimie
Difficulty level: 4/5
About 23km away from Kota Kinabalu city is Kawang Forest Reserve, a relatively unknown rainforest only true explorers and locals have heard about.
The jungle trek is just 4km, and you'll be conquering rough terrains and uphill climbs. But the effort will be worth it, cuz you'll be rewarding yourself with a view of the 2-storey tall Tanaki Waterfall. Resist the temptation to swim in those waters though, as it supplies water to locals nearby. If you really want a dip, do so in the rivers or mini pools peppered around the jungle instead.
For the hardcore adventurers, channel your inner Lara Croft and brave the smells of guano (a.k.a bat poop) as you explore the reserve's Gua Kelawar (Bat Cave). Remember to bring along your torchlight as cave exploring involves being in darkness.
Address: Kimanis Forest Complex, KM 61, Lebuhraya Kota Kinabalu, Sabah, 89600 Papar, Malaysia
Directions: About 1 hour drive from Kota Kinabalu
Telephone: +60 13 553 0745 (Mr Gadiman)
Opening hours: 8AM – 12.30PM | 2PM – 4.30PM (Mon-Sun)
Admission fees:
Adults:
Malaysians: RM5 | Non-Malaysians: RM15
Children:
Malaysians: RM3 | Non-Malaysians: RM7
For more information on accommodation and guide fees, click here.
5. Learn how to survive in the wild at Miki Survival Camp
Image credit: Tyka Adventure Tours

Difficulty level: 4/5
Train yourself to become the second Bear Grylls at Miki Survival Camp, where you can pick up skills that'll teach you how to survive the jungles of Kota Kinabalu.
The journey starts with a hike from Kiau Village to Mohan Tuhan, a forest at the foothill of Mount Kinabalu. Brace yourself for a battle against leeches, but don't let that bug you too much – knee-high anti-leech socks have been invented for a purpose.
After your 2-hour hike up the camp, you'll be treated to an afternoon education tour by the Miki guides. Learn vital jungle skills like identifying edible fruits and traditional medicines, compass reading, and making a fire or household items such as a mat using bamboo.
And ta-da, you're now well-prepared for future camping trips, and heralded as the MVP among your fellow backpacking kakis.
Address: Mohan Tuhan, Kota Kinabalu, Malaysia
Directions: 3 hours drive from Kota Kinabalu
Telephone: +60 13-874 2146 (owner of Miki Survival Camp)
Kickstart your Kota Kinabalu adventure with AirAsia
Backpacking in Kota Kinabalu may sound rather mainstream, as most people would only think of climbing the mountain we are all too familiar with. Little do they know, there's a myriad of rugged activities to be done around the area that can satisfy your thirst for adventure. AirAsia can help you get here via its 2.5 hour direct flights, which operate daily too.
So call up your backpacking squad and head to Kota Kinabalu to uncover these hidden gems!
---
This post was brought to you by AirAsia.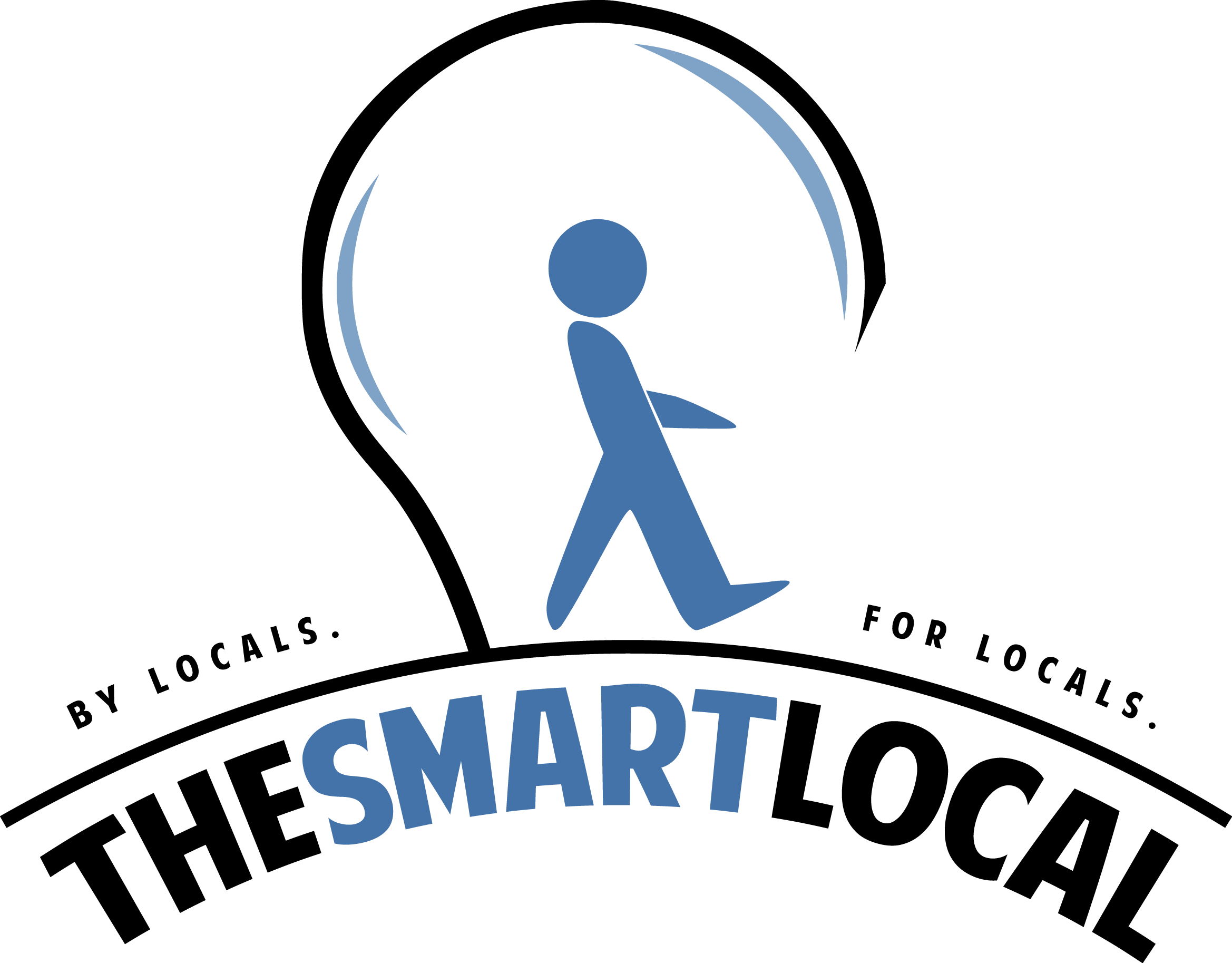 Drop us your email so you won't miss the latest news.