Stargazing in Asia
Adapted from source.
If I had a penny for every star I've seen in Singapore, I'd have 3. Well, 4, if you count that one time I saw Joanne Peh while shopping. Jokes aside, our Lion City isn't known as light pollution central for nothing – the brightest star I'd ever seen in our night skies turned out to be a satellite. *sad violin music*
But this celestial chase isn't all for naught. Turns out, we've got an arsenal of stargazing spots near Singapore without having to travel too far. Here're 10 of them:
– Japan –
1. Yamanakako Panorama Observatory, Yamanashi
Just 2 hours away from Tokyo is Yamanakako Panorama Observatory, which gives visitors unobstructed views of Mount Fuji amidst the stars once night falls. If you find yourself in Tokyo during winter, be sure to make this a pitstop – clear skies due to the cold weather make for optimal stargazing.
Source: @ararina1214
Getting Here: The best way to reach the observatory would be by private car or taxi, which will take you 2 hours. Visitors can also take a 45 minute hike to the viewing platform from Yamanakako Plaza Kirara.
Address: パノラマ台 Panorama-dai, Hirano, Yamanakako, Minamitsuru District, Yamanashi Prefecture 401-0502, Japan
2. Aogashima, Tokyo
Source: @yumafujimaki
Fans of the hit anime Your Name will probably find Aogashima familiar – after all, this volcanic island inspired the movie's fictional town of Itomori! Aogashima's existence unknown to many – it's Tokyo's smallest village, holding less than 200 inhabitants in its humble crater town.
For adventurous spirits looking for a once-in-a-lifetime photo op, this unique island is said to hold the best views of the Milky Way in Japan.
Fret not – meteor showers here aren't going to end up in an apocalypse like in the anime. Source: @yumafujimaki
Getting Here:
1. Fly from Tokyo to Hachijojima (1 hour) and take a 20 minute helicopter ride from Hachijojima to Aogashima. A one-way trip will cost about S$350.
2. Take a ferry from Tokyo to Aogashima, with a pitstop at Hachijojima. The entire trip will take approximately 14 hours, and cost around S$100.
– Malaysia –
3. Mersing Beach, Johor
Avid astro-photographers, grab your cameras – there's a spot for you right across our causeway. Tucked away in the east of Johor is the small coastal town of Mersing, just 2 hours from good old JB. While there's not much to do at Mersing Beach during the day, it transforms into stargazing central after dark.
Getting Here: A coach from Singapore to Mersing takes about 3 hours, and costs approximately S$35.
Sign up for an astronomy expedition to Mersing here – we hear the next one is in June.
4. Padang Pasir Klebang, Malacca
We may have conquered the sand dunes in the Arabian Desert and heard countless stories of the legendary Sahara, but unbeknownst to us is a "desert" right under our noses – well, 3 hours away, at least. Padang Pasir Klebang is an area of reclaimed land in Malacca, which comes complete with heaps of sand resembling desert dunes.
Malacca's very own "white desert" is quite the view in the day too. Source: @tianchad
Tip: A visit right before the break of dawn from 5AM-6AM would allow you to catch a glimpse of the stars and the sunrise right after.
Getting Here: A drive is the quickest and safest way to get here, taking just 15 minutes from the city centre. More detailed directions are available here.
5. Perhentian Islands, Terengganu
Away from the bustling streets and glaring city lights are the Perhentian Islands of Terengganu, a stargazing paradise. And while getting sweet shots of the galaxies above sounds great, the idea of lugging around a hefty camera while on vacay doesn't. But fret not – you'll be able to see stars aplenty without any high-tech gear, all from the comfort of your resort.
Getting Here: Flights from Singapore to Terengganu take approximately 3.5hours. The Perhentian Islands can be reached via a 1 hour ferry from Terengganu.
– Indonesia –
6. Mount Agung, Bali
Source: @randerz1
If the sound of dirt paths, boulders and crawling up a mountain on all fours gets you going, Mount Agung is the place to be. Don't think of visiting if the only mountaineering "experience" you've got is Mount Faber though – this beast is reserved for the fittest of climbers. Needless to say, the view up top will make all the scratches and muscle aches that come along the way worth it.
Tip: The best time to climb Mount Agung would be during the dry season from April to October.
Getting Here: A taxi/private car can get you from Kuta to Mount Agung in 2 hours.
7. Ranu Kumbolo Lake
Source: @sambonaventura
Enter Ranu Kumbolo, East Java's untouched crater lake isolated from civilisation. Though most might not have heard of this mysterious lake's existence, it's actually a popular camping site among the locals.
The lack of light pollution here guarantees one of the best views of the Milky Way in Asia, and its sizable camping ground makes it a perfect location for those travelling in bigger groups. Remember to bring lots of water too – the hike to Ranu Kumbolo can take you anywhere from 3-6 hours. No mountains to climb here though, just hilly terrain. Phew!
Getting Here: Take a bus from Surabaya to Malang (2.5 hours), and a taxi from Malang to Bromo Tengger Semeru National Park (about 1 hour)
Find out how to prepare for a trip to Ranu Kumbolo Lake and other ways to get there here.
8. Mount Rinjani and Lombok Island
Source: @asfreeasaberd
For the less fit who'd rather not risk their lives trying to ascend Mount Agung, its less formidable cousin Mount Rinjani is a safer bet. Located in the scenic island of Lombok, there are routes of varying difficulties for climbers to take. Prior experience in trekking isn't necessary either, making it perfect for beginners who are up for an adventure.
Treks can range from 1-6 days – we say go for the 4D3N route as you'd be able to camp on the lake, go cave exploring and most importantly, cash in a 3 nights' worth of stargazing.
Tip: The best time to climb Mount Rinjani would be during the dry season from April to November.
If you'd like to go hunting for constellations sans muscle aches from all that mountain climbing, Lombok's beaches will suffice. Grab a beach chair and some blankets, and give yourself ample time before sunrise – you might even get to catch a shooting star or two.
Getting to Mount Rinjani: You can take a taxi from Lombok Airport to Senaru/Sembalun (where the trek begins) which takes 3 hours. A drive from central Lombok to Senaru/Sembalun will take you 3.5 hours.
Find out more about trekking Mount Rinjani here.
– Thailand –
9. Doi Chiang Dao, Chiang Mai
Source: @hak.photos
Located in the sleepy hamlet of Chiang Dao (which aptly translates to "City of Stars") is Doi Chiang Dao, Thailand's 3rd highest peak. Don't write it off as just another mountain to trek though – this limestone massif is a great camping destination for astronomy geeks to spend a night or two.
From viewing ethereal star trails to picking out constellations in the sky, Doi Chiang Dao is a must-visit for that outta-the-world experience.
Getting Here: A taxi/private car will take 2 hours from Chiang Mai to Doi Chiang Dao.
– The Philippines –
10. Mount Pulag
Source: @weekend_wanderlust_ph
Known for it's glorious views of the Milky Way and a "sea of clouds" that envelop the mountain's peak throughout the day, Mount Pulag is a visual treat for climbers who make it all the way to the summit. Beginners would be glad to know that the trek up isn't as physically demanding too.
Tip: Try visiting Mount Pulag during the summer months of March-May, as there'll be a higher chance of getting clear skies at night.
Getting Here: For those travelling to Mount Pulag from Manila, a 6-hour bus ride will take you to Baguio, from where a 4-hour jeep ride will bring you directly to Mount Pulag. Most tour packages include this part of the trip.
Starry nights near Singapore
With places as near as Johor and Bali for us to go chasing the cosmos, it's time to bid goodbye to pangs of wanderlust we may have over lands far and wide.
And if it's your first time embarking on a mission to see more stars than you can count on one hand, here are some tips to get you started:
1. Keep warm. Some of our neighbours may have 365 days of summer too, but when you're up in the mountains, it's definitely gonna be cold. Pack warm clothes and bring a blanket or two.
2. Stay hydrated. Many guides recommend bringing at least 2 bottles of water when trekking. Most of these locations are away from the city, so expect climbing and hiking. Drink up!
Star trails from Mount Pulag. Source: @clinteaztwood
3. Check the weather. There's nothing worse than having your view obstructed by clouds or haze – clear skies and dry nights are what you should be looking for.
4. Be aware of your surroundings. Stargazing is most fun after dark for obvious reasons, so equip yourself with a flashlight or headlight to better see in the dark – especially when scaling mountains.
Happy stargazing!
Know of any more stargazing spots or have tips to recommend? Let us know in the comments below!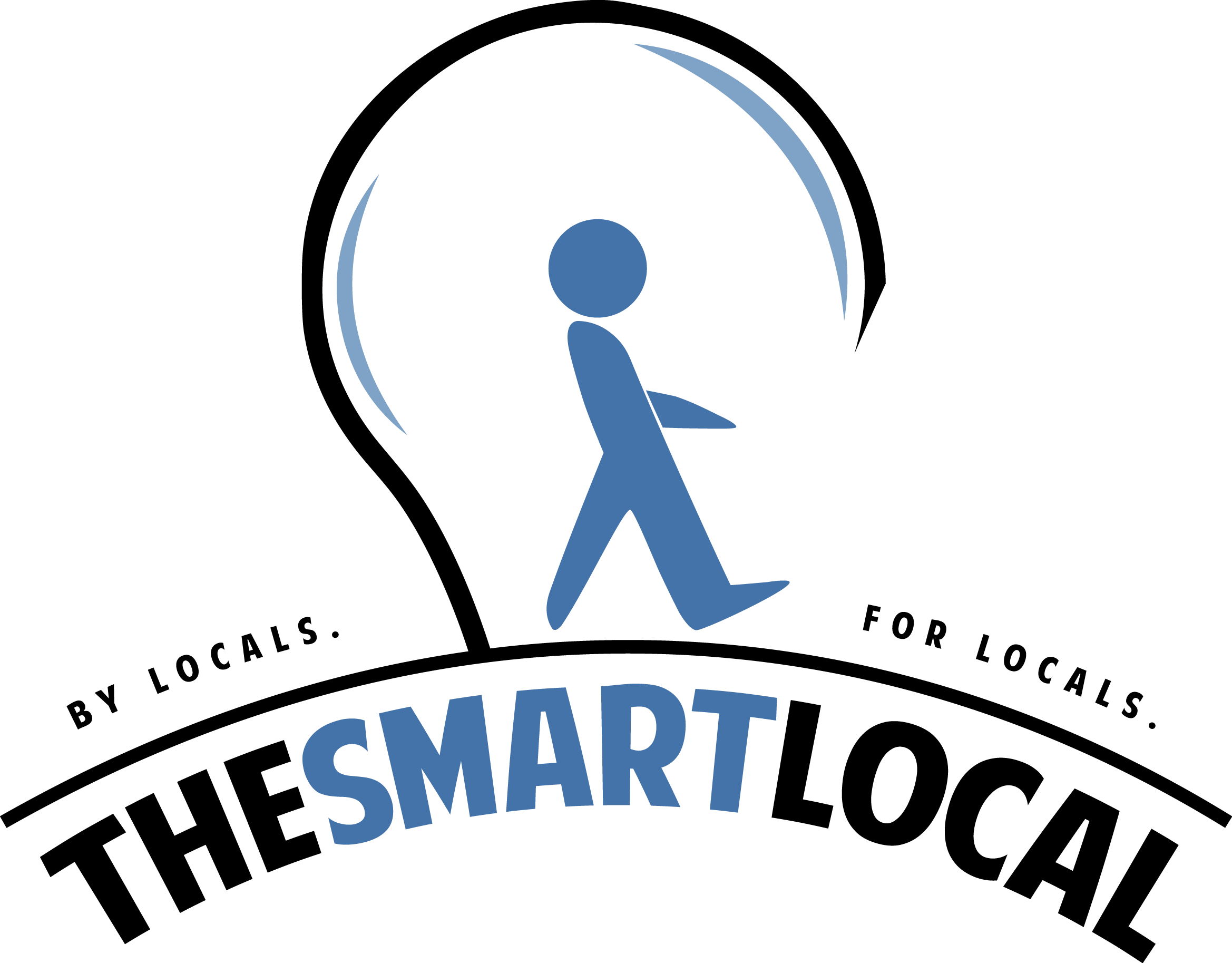 Drop us your email so you won't miss the latest news.