Non-touristy things to do in Gold Coast
Most people think that the Gold Coast is all about beaches and lepak-ing, but there are loads of activities for travelers who'd rather have an adventure in the great outdoors than lie on a beach towel and suntan.
We're not talking about the usual tourist attractions like DreamWorld or Seaworld – hidden around the city and its hinterlands are spots you wouldn't come across on a travel brochure. From snorkelling at unexplored islands to glamping under the stars, here are 10 things to do in and around Gold Coast that prove it's more than just a surf town:
1. Go Glamping with wallabies right outside your tent
As most Singaporeans associate glamping with boho-looking tens and hippie-inspired decor, we were surprised when we saw ours with a whole private deck at Ketchup's Bank Glamping. Hidden away in the mountainous area of the Scenic Rim, Ketchup's Bank Glamping is a 2-hour drive from Gold Coast and is a couple of degrees cooler than everywhere else!
There's only a single standing fan in the tent, but the aircon-like weather keeps the tent cool throughout the day.
Each of the 2 eco tents come with facilities of a hotel room such as free WiFi, a TV, fridge, outdoor kitchen and attached bathroom. You'll also get different views depending on the tent you get – the Knapps Tent has better views of the sunrise and surrounding mountains, while the Ironbark Tent offers serene views of the eucalypt forest. Both will set you back AUD$250 (~S$258.65) for 2 nights.
At one point, we even had 11 wallabies swarming around us waiting to be fed!
What made the glamping experience unique were the wallabies that kept dropping by. You're allowed to feed the wallabies with food provided in the tents! Don't be disappointed if they don't come up to you though – wallabies are timid and take some time warming up to humans.
At night, the campsite transforms into a scene straight out of a movie with thousands of stars lighting up the sky. If you're lucky you may even spot a shooting star!
Guests are free to bring their own food to the campsite or order the BBQ Dinner Hamper for 2 (AUD$60/ ~S$62.08) with chicken skewers, pork belly, gourmet salad and marshmallows. You won't even need to do the dishes after eating as that'll be taken care of for you!
Address: 726 Green Hills Road, Cannon Creek QLD 4310, Australia
Telephone: 6664 4934
Price: From AUD$250  (~S$258.65) for two nights
How to get there: The GPS will send you to the middle of Green Hills road in Boonah. Keep driving until you see the Ketchup's Bank 100 metre sign. Continue down the road and you will see the entrance to Ketchup's Bank Glamping on the right
Website
2. Munch on affordable street food from all over the world at Miami Marketta
Miami Marketta is a local secret, and also the longest running market in the Gold Coast. Don't expect gimmicky glowing drinks or unicorn cupcakes here – the market is known for authentic, local and international street food from gyoza to tacos and tapas.
They follow a "kopitiam" concept, where you order food from different stalls and dine in a common seating area. It's also commonplace to see strangers sitting together and engaging in conversation amidst the catchy music from live bands in the background.
We had the poke bowl from Kombi Fresh Bowl. At AUD$12 (~S$12.42), the gigantic bowl was filled with generous chunks of sashimi, and came with fragrant coconut rice. A good choice for a filling meal without the guilt.
For dessert, we had a Nutella Cronut (AU$6/ ~S$6.21) – a cross between a croissant and donut – from Minus32. Sprinkled with Oreo crumbs and smothered with a thick layer of Nutella, the pastry was flaky and crispy with a sweetness that wasn't overbearing.
There are also fashion boutiques, bars and even a massage parlour lined up here. We recommend making more than one visit if you want to fully experience what the market has to offer!
Address: 23 Hillcrest Parade, Miami QLD 4220, Australia
Opening Hours: 5PM-9PM, Wednesday | 5PM-11PM Friday | 4PM-11PM, Saturday
Telephone: 8859 0599
Price: Free entry
Website
3. Climb along the facade of a 77 storey tower at SkyPoint Climb
10 minutes away from the Gold Coast's laid back beach towns is Surfers Paradise, known by locals as the livelier, more "city-like" suburb of the region. Besides being a galore of malls, nightlife and cafes, Surfers Paradise is also home to the Q1 Residential Tower – the 25th tallest building in the world.
Looking out from the building's 77 storey-high observation deck was enough to make our knees weak, but it was the SkyPoint Climb that truly challenged our fear of heights. The Day Climb (AUD$74/ ~S$76.56) brought us on a thrilling route along the facade of the tower, where we braved 298 stairs to the summit. At some parts of the climb, you're even allowed to walk along the edge of the stairs or lean off the building!
At the summit, we were met with a 360 degree view of the city and its turquoise beaches. Amazed by the breathtaking skyline and cooling sea breeze, we couldn't help but feel reluctant when it was time to head back down.
Don't worry if you aren't extremely fit – the climb is easy. Once you've conquered the climb, you'll also be given a certificate and a cap to as a reward for scaling those heights!
Address: 77/9 Hamilton Ave, Surfers Paradise QLD 4217, Australia
Opening Hours: Tours start from 9.40AM for the day climb and 6.30PM for the night climb
Telephone: 5582 2700
Price: From AUD$74 (~S$76.56) for the Day Climb
Website
4. Kayak and snorkel at Gold Coast's most remote islands
If you love an adventure in the great outdoors, spend the day exploring two of the Gold Coast's most remote beaches on Stradbroke and Wavebreak Island.
These 2 untouched islands are blessed with large swells that attract surfers from around the world. To access the islands, we joined a 5-hour kayaking and snorkeling tour with Australian Kayaking Adventures with rates at AUD$85 (~S$87.94)/ person.
Tip: The waters near the shore are murkier and have less fish, but swim further out and you'll see a larger and more colourful variety of subtropical fish.
The tour starts with a 30-minute kayak to the south of Stradbroke, before trekking through the island for biscuits and lamington cakes at the beach. After breakfast, we kayaked to Wavebreak and spent the last hour swimming and snorkeling.
You don't have to be an experienced kayaker, anyone of any age can join in on the island adventure. With life jackets available and tour guides constantly on the lookout, you can be assured that your safety will be in good hands!
Address: 13 River Dr, Surfers Paradise QLD 4217, Australia
Opening Hours: 7AM-8PM, Daily
Telephone: 1294 0135
Price: AUD$85 (~S$87.94) for adults, AU$75 (~S$87.94) for children for the half day tour
How to get there: You can request for a free hotel pickup and return, or drive to the boat ramp opposite the Grand Hotel, Marine Parade
Website
5. Camp overnight at Currumbin Rock Pools
Just a 30-minute drive out of the city is the Gold Coast hinterland – a somewhat forgotten area known as "Queensland's Emerald City". With shady trees and clear running creeks, the Currumbin Forest is great for those hoping to escape the summer heat with a picnic or campout.
Currumbin Rock Pools in particular offers good privacy amidst the greenery, and when we visited, the campsite was quiet with only 2 tents in sight. Don't worry if nature calls – there are toilets nearby as well as snacks, coffee and ice cream just across the road at Currumbin Community Farm Campus.
It's best for young children to waddle arornd the knee-deep waters closer to the campsite. Those who can swim could explore the deeper areas further out, or whizz off the rope swings Tarzan-style into the chilly waters below.
Address: Currumbin Creek Rd, Currumbin Valley QLD 4223, Australia
Opening Hours: 24 Hours, Daily
Telephone: 5582 8211
Price: Free entry
How to get there: Enter Currumbin Rock Pools into the GPS and it will lead you to the carpark
6. Dig into the most raved about burgers in Queensland at Betty's Burgers
Even from the outside, Betty's Burgers – labelled the "Shake Shack of Australia" –  captures attention with its bright coloured interior and 1960s Hawaiian theme.
The Shroom Burger. We visited Betty's Burgers another 2 times that week just for another bite of this!
We tried the Betty's Classic Burger (AU$10/ ~S$10.35) with angus beef, lettuce, tomatoes and onions.However, the order that sealed the deal was the Shroom Burger (AUD$12/ ~S$12.42) – with crispy fried mushrooms, melted cheese and Betty's special sauce. Each bite oozed with savoury mushroom sauce, and the lightly-glazed buns weren't soggy despite the juicy patty.
We had high hopes for the Hot Fudge Doughnut Concrete (AUD$8/ ~S$8.28) – an ice cream-like, frozen custard dessert. Filled with Krispy Kreme doughnut bits, hot fudge sauce and vanilla cream, this was softer than normal ice cream and had a creamy texture.
Address: Pacific Fair Shopping Centre, 1605C Hooker Blvd, Broadbeach QLD 4218, Australia
Opening Hours: 10.30AM-Late, Daily
Telephone: 5592 2754
Website
7. Have breakfast at Iron & Resin Garage, a rugged motorbike cafe
Hidden among industrial buildings and car dealers is Iron & Resin Garage – a garage turned American burger joint cum motorcycle shop. While the motorbikes and sports cars parked out front may be a lil' intimidating, the cosy cafe welcomes customers of all sorts, including children and pets.
You can also get clothing and accessories here like rambler jackets, sunglasses, and biking gloves at their retail space.
The owner, Luke recommended their best seller – the Tomewin' Beef Burger at AUD$18 (~S$18.62). As it was tremendously large and stuffed with bacon, cheese, tomatoes and crispy onions, devouring it was a messy affair, with sauce constantly dripping down our fingers. But each bite was so satisfying, we have no regrets.
We also had the Smashed Avocado (AUD$12/ ~S$12.42), served on buttery toasted sourdough. The avocado was smooth and had the texture of scrambled eggs.
Address: 6 Stewart Rd, Currumbin Waters QLD 4223, Australia
Opening Hours: 6AM-3PM, Mon-Fri | 7AM-1PM, Sat-Sun
Telephone: 5659 2166
Website
8. Visit Alfred's Apartment, a one-stop diner, barber and menswear store
The menswear section, with shoes, streetwear and hair products
At Alfred's Apartment, customers can dine, pick out clothes, and get their hair groomed all in one place. Hits from The Rolling Stones were playing on a stereo in the apartment, with posters of the band and Mick Jagger gracing the walls.
Towards the back of the apartment, there's a mini old-school style men's salon with a single barber's chair. Customers can book an appointment or walk in for a quick trim or shave from Tuesdays to Saturdays here.
At Alfred's Diner right outside, we ordered the Alfred's Burrito (AUD$12/ ~S$12.42) with egg, bacon, dried tomatoes and spinach. Their bacon was not as crispy as most usually are, but chewy with fatty strips. Ginger Beer (AUD$4/ ~S$4.14) is also available for those who need to beat the heat.
Address: 2389 Gold Coast Hwy, Mermaid Beach QLD 4218, Australia
Opening Hours: Alfred's Apartment – 8.30AM-4PM, Mon-Sat | 8.30AM-2.30PM, Sun; Alfred's Diner – 6.30AM-2.30PM, Mon-Sun (Breakfast & Lunch) | 5PM-9PM, Thur-Fri (Dinner); Alfred's Barber – 8.30AM-4PM, Tue-Sat
Telephone: 5575 2001
Website
9. Make a road trip down to the Sunshine Coast
Similar to what JB is to Singapore, the Sunshine Coast – which is a 2 hour 30 minute drive from GC city – is a popular weekend getaway for people of the Gold Coast who want to hit pause on city life.
If you had to choose only one place to visit in the Sunshine Coast, look no further than Noosa – a buzzing suburban town lined with boutiques and cafes. Noosa Main Beach is the go-to spot for weekenders, and we went on a hunt for its Insta-famou turquoise fairy pools.
Similar to the Gold Coast, the Sunshine Coast has its own picturesque hinterlands with hills and wooded valleys. Wanting to fully immerse ourselves in nature, we booked a stay at the quiet Glasshouse Mountains Ecolodge. Starting at AUD$128 (~S$132.43), your lodging for the night can range from an eco-bungalow, to a Victorian train carriage, or even an old chapel. Even the communal dining hall is made out of a converted train carriage!
Glasshouse Mountains Ecolodge
Address: 198 Barrs Rd, Glass House Mountains QLD 4518, Australia
Telephone: 5493 0008
Price: From AUD$128 (~S$132.43) a night (minimum booking of 2 nights)
Website
10. Join a Great Beach Drive tour to the Rainbow Beach
If you're planning a few days in the Sunny Coast, include this must-do – the Great Beach Drive in your itinerary. Headed by Great Beach Drive 4WD Tours, the full-day drive (AUD$165/ ~S$170.71 per person) from Noosa to Rainbow Beach brought us to the coast's most remote scenic spots.
The lighthouse at Double Island Point
Some of the attractions along the 40-mile drive include saltwater lagoon Honeymoon Bay, a 1880 lighthouse at Double Island Point, a rocky drive into Sandy National Park and a visit to Rainbow Beach's coloured cliffs and beautiful beaches.
If you join the tour from June to November, you may even witness the great Humpback Whale migration with over 20,000 whales swimming past Noosa!
At Rainbow Beach, we switched our motorized wheels for majestic horses at Rainbow Beach Horse Rides (AUD$150/ ~S$155.19 per person) and rode 5KM along the pink sand beach. Experienced riders can even ride their horses into the sea if they dare!
Find out more about the Great Beach Drive here.
Address: 1 Rainbow Beach Road, Rainbow Beach QLD 4581, Australia
Telephone: 5486 3131
Price: AU$165 (~S$170.71) for a full day tour
Website
Scoot to Gold Coast
Before visiting Gold Coast, I imagined it to be a regular surfing destination with beaches and theme parks. But my initial perception has been proven wrong as I've since realised how vibrant it is, with its abundance of quirky cafes, beautiful secluded spots and friendly people.
It was my first time flying with Scoot, and I was surprised by how the inside of the plane didn't look at all like that of a budget airline. With big isles and spacious legroom on the Boeing 787 Dreamliner™, I was able to lean back comfortably and relax throughout the 7-hour flight.
To anyone that said airline food doesn't taste good – Scoot will prove you wrong. My Roasted Chicken Thigh with Honey Garlic Sauce was flavourful and tender with savoury potato pieces and baby carrots. The sauce was delicious as well, and I slurped up every last bit of it.
For travelers seeking a mix of city and nature, it's time to put the Gold Coast on your travel list!
---
This post was brought to you by Scoot and Tourism and Events Queensland.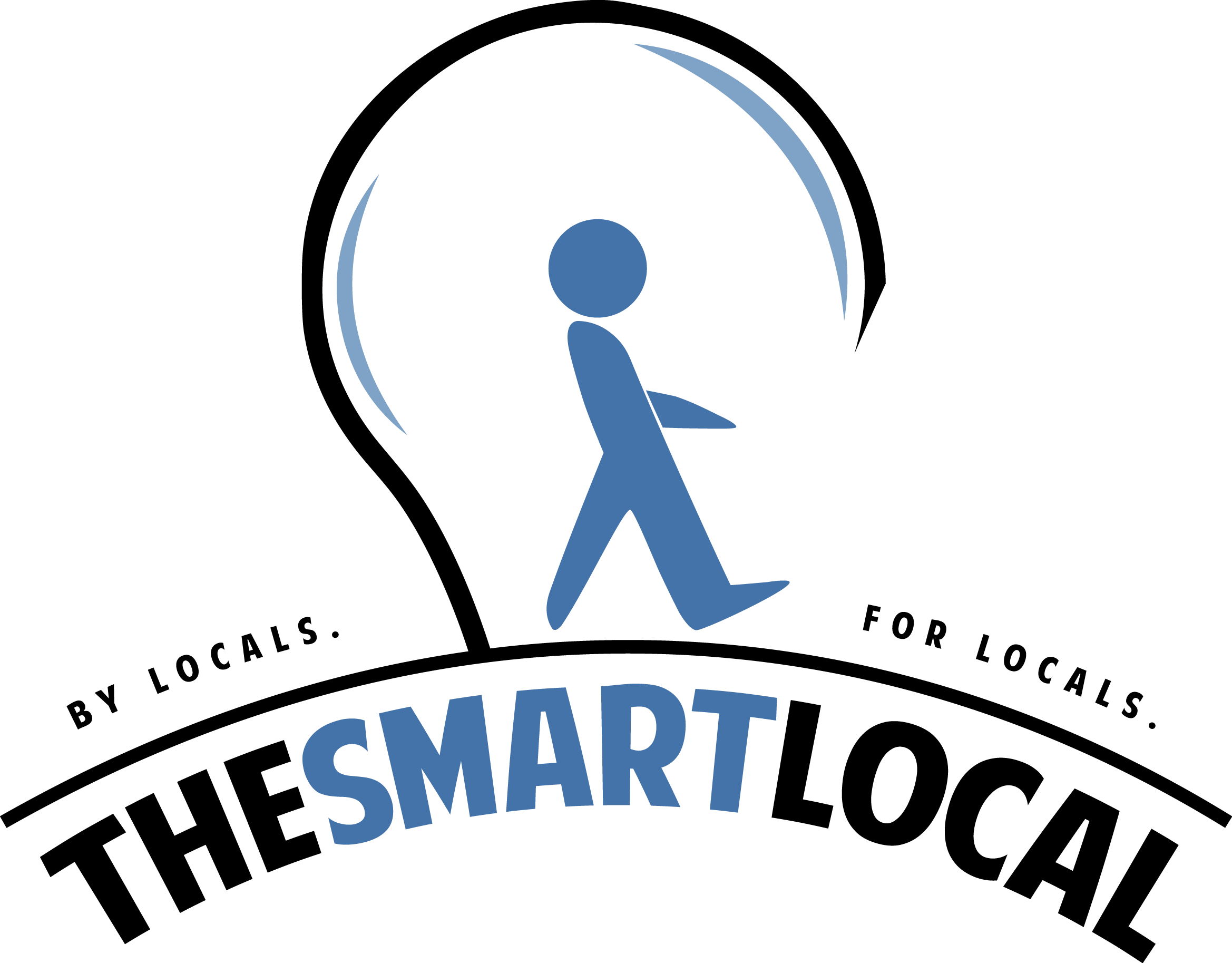 Drop us your email so you won't miss the latest news.