Scariest Singapore ghosts
---
While it may be almost the end of the Hungry Ghost Festival, we think our ghosts got no season one. From the one and only Miss Ponti to historic ghosts from WWII, here are the scariest Singapore ghosts you can spot right here on our little red dot.
We've even kindly included tips on what to do in case you see them, because we're all damn brave, right? 😬
---
1. Pontianak
---
Miss Ponti, Kak Ponz, Fatimah Rocker. Whatever you want to call her, she's Singapore's most iconic hantu. Period. Also known as kuntilanak in Indonesia, pontianaks are spirits of women who have died during pregnancy or childbirth. 

She is known to reside in banana trees.
The OG lady in white, she's been terrorising people since the dawn of time and continues to do so till today. Besides also haunting our neighbours in Malaysia and Indonesia, she's known to make frequent appearances in estates like Nee Soon and Jurong Lake.

The ghost usually takes the form of a pretty woman, only to unleash her terrifying visage once she gets to her victim.
Image credit: IMDA
So how do you know she's near? Some signs include the scent of frangipani flowers and the disembodied cries of a baby. Don't be fooled if the sound gets softer though – that only means she's getting nearer. 
Some people have claimed to be followed, but those whom a pontianak has a personal vendetta against can expect to be viciously clawed to death. Literally bye.
What to do: If you haven't already GTFO-ed, then you'll probably be brave enough to actually fight her. It's all melee combat here; we're talking about cutting off her nails and hair and squashing it into a "hole" at the nape of her neck. If that doesn't work then just run lah.
Scare factor: 10/10
P.S. One of our colleagues allegedly spotted Kak Ponz near our office. Watch his story on this episode of the S-Files. Residents of Kallang beware.
---
2. Pocong
---
Y'know how cartoon ghosts have a white cloth draped over themselves? Pocongs are like that, but 5 million times scarier. 

In Javanese culture, pocongs are said to be reanimated corpses still wrapped in burial cloth. They can do anything from giving you a message from beyond the grave to scaring people on purpose.
Image credit: Mubi
Just like us mere mortals subjected to workplace hierarchy, pocongs come in various "ranks". They've been known to form colonies with a leader in place – a pocong army if you will.
Itchy backsides looking to spot them might have a good chance at estates like Woodleigh in Toa Payoh. This 'hood was once home to Bidadari Cemetery, which has since been redeveloped to make way for new homes in the area. Over 143,000 graves were said to be exhumed, so get ready to face a serious showdown if you bump into any corpses during your visit.
What to do: Because of their swaddled nature, pocongs can't really get too far, too fast. Chances are, you'll be able to outrun them pretty quickly, so just stay on your toes.
Scare factor: 9/10
---
3. Jiangshi
---

Image credit: Mythus
Also known as hopping vampires, the Jiangshi is an undead ghoul much like the pocong. Spotting one is easy – they've got nasty pale skin, outstretched arms, and are dressed in traditional Chinese robes. Some also have paper talismans hanging from their foreheads, covering their faces.
A jiangshi can be "created" in a variety of ways, such as a corpse being struck by lightning or a pregnant black cat jumping over a dead body in a coffin. The latter is a common Chinese funeral superstition, which is why you'll see bereaved relatives "guarding" caskets throughout the night.
They might not be as commonly spotted as some of the other ghosts on this list, but that doesn't mean they're any less horrifying. Jiangshis are known to have a voracious appetite for "qi" – this refers to the life force or energy that runs through the living, which makes them more powerful when consumed.
What to do: Some easy ways to ensure they don't come close to you or your qi is by warding them off with fire, brooms, or vinegar. 
Scare factor: 6/10
---
4. Restless WWII spirits
---
With so many WWII sites and remnants peppered around our island, it's no wonder that the ghosts of our dark past still linger. Many have shared their encounters with apparitions of British and Japanese soldiers, with haunting tales of disembodied sounds of marching and gunfire.

The Marsiling WWII Bunkers is known to be a spooky spot amongst believers.
Hotspots include historic sites like Sentosa's Fort Siloso, where sensitive visitors have claimed to see wax figures move on their own, and Old Changi Hospital, which used to house POWs during the Japanese Occupation. Recreational spots like Changi Beach are haunted by ghostly energy too – this was one of the sites of 1942's grisly Sook Ching Massacre.
What to do: WWII spirits are stuck in a loop of their tormented past, so they're probably not going to do any harm besides giving you a shock if you do see or hear them.
Scare factor: 3/10. More sad than scary.
History fiends can check out this list of secret WWII landmarks in Singapore.
---
5. Toyol
---
Children are scary. What's scarier? Ghost children. And even scarier? Toyol. With roots going back to Malaysia and Indonesia, toyols are said to be stillborn babies brought back to "life" by black magic.
While most of us would say hell no and carry on, some people actually keep toyols in order to gain luck and wealth. This is done by getting the spirit to steal items like money and jewellery from others and bringing it to its master. In return, they must be kept in good spirits by way of sweets and toys.

I don't wanna find a real pic, so this screenshot from the 2011 hit "Alamak… Toyol!" will do LOL.
Image credit: Movies and Mania
Those suay enough to have seen these creatures with their own 2 eyeballs have claimed that they look like little goblins, while some say they look like zombie children. Thailand also has its own counterpart called the Kuman Thong, whose origins are just as twisted as this.
What to do: Toyol lore is scary af, but they can be described as being more mischievous than malicious. If you think you're getting looted, put needles and mirrors around your house to ward them away. They can also be distracted with toys and marbles, as per their childish nature.
Scare factor: 6/10
---
6. Phantom passengers
---

Who needs an EZ-Link card when you can walk on the tracks?
Image credit: qintai via PropertyGuru
Our nation's public transport system is such a slay that our local ghosts seem to enjoy taking trains and buses too. We even have a whole article dedicated to haunted MRT stations to prove it.
Special mentions go to Bishan and Novena MRTs, which sit on what used to be cemeteries in the early 1900s. Maintenance staff have shared stories of spotting shadowy figures along the tunnels as well as phantom pallbearers carrying coffins through the stations.
Buses aren't excused either, with reports of drivers stopping at bus stops along haunted roads like Tampines Road, although no one is seemingly there.
And of course, sometimes even hantus can get lazy. They get innocent cabbies to bring them back home (the cemetery), with a hefty payment of hell notes.
What to do: Close your eyes and hope they don't get off at your stop.
Scare factor: 2.5/10
---
7. Nenek Keropok
---

Image adapted from: Weave
Y'all, I've got my own account for this. The year is 2009. I'm at home minding my own dang business when I hear her at my front gate.
"Dik, mau keropok?" ("Would you like crackers, kid?") 
It's her. The woman, the myth, the legend. Nenek Keropok.
I knew this situation all too well because in 2009, this was all everyone was talking about. My friends' words are ringing in my head: "She will curse you if you don't buy anything!" Siao liao, am I going to die?
Trust me when I tell you I ran straight to my mummy, who gently asked her to leave. It's been 13 years and nothing has happened since, so that's great. So who is she, and why does she want us to buy her keropok? Turns out, Nenek Keropok is no ghost at all – just some entrepreneurial makciks (aunties) trying to sell crackers at HDB estates. At least that's what we'll tell ourselves.
What to do: A simple "no thank you" will do. We hope.
Scare factor: 3/10
---
8. Hungry ghosts
---

Image credit: @hungryghostfestivalsg via Instagram
Ah, the 7th month. The time of year when Singaporeans collectively enter pantang mode.
For the uninitiated, it's believed that this is when the Gates of Hell open, unleashing Hungry Ghosts that are allowed to roam our mortal realm. During this time, you'll find food and joss sticks lining pavements and families burning paper offerings and hell notes for their ancestors in the afterlife.

Image credit: Lion's Roar
Humans become easy targets for the lost souls looking for a feast of a different kind. Easy "traps" include hearing your name being called out late at night or them tapping your shoulder while walking alone.
What to do: Don't. Turn. Around. And if you accidentally step or move any offerings on accident, apologise.
Scare factor: 7.5/10
If you want to protect yourself to the max, check out our guide to surviving the 7th month for scaredy cats.
---
9. Orang Minyak
---
Legend has it that a supernatural creature dripping in shiny black grease has a penchant for kidnapping young women in the middle of the night. This, ladies and gentlemen, is the orang manyik – literally translating to oily man in Malay.

Image credit: Mubi
Picture a cross between Spider Man villains Venom and Sandman. It's black because it's completely covered in thick crude oil and so much of it that it's constantly dripping off the body. According to Malay folklore, the creature never gets caught because of its slippery skin but there have been claimed sightings since as early as 1957.
What to do: Apart from making sure all your windows and doors are locked before going to bed? Women, just go a step further in your night skincare routine – apply lots of aloe vera gel or moisturiser on your body, so you're equally slippery and hard to capture.
Scare factor: 2/10
---
Ghosts in Singapore
---
And there you have it, 9 ghosts you can meet and greet in your very own neighbourhood. That's not to say Singapore doesn't have other ghoulies, of course. Maybe we're just too scared to write about them. After all, Singapore ghosts are scarier than Ang Moh spirits. 👀
Places to spot hantu:
---
Cover image adapted from: DreadOut Fandom, Mythus
First published on 3rd November 2022. Last updated by Aditi Kashyap on 11th September 2023.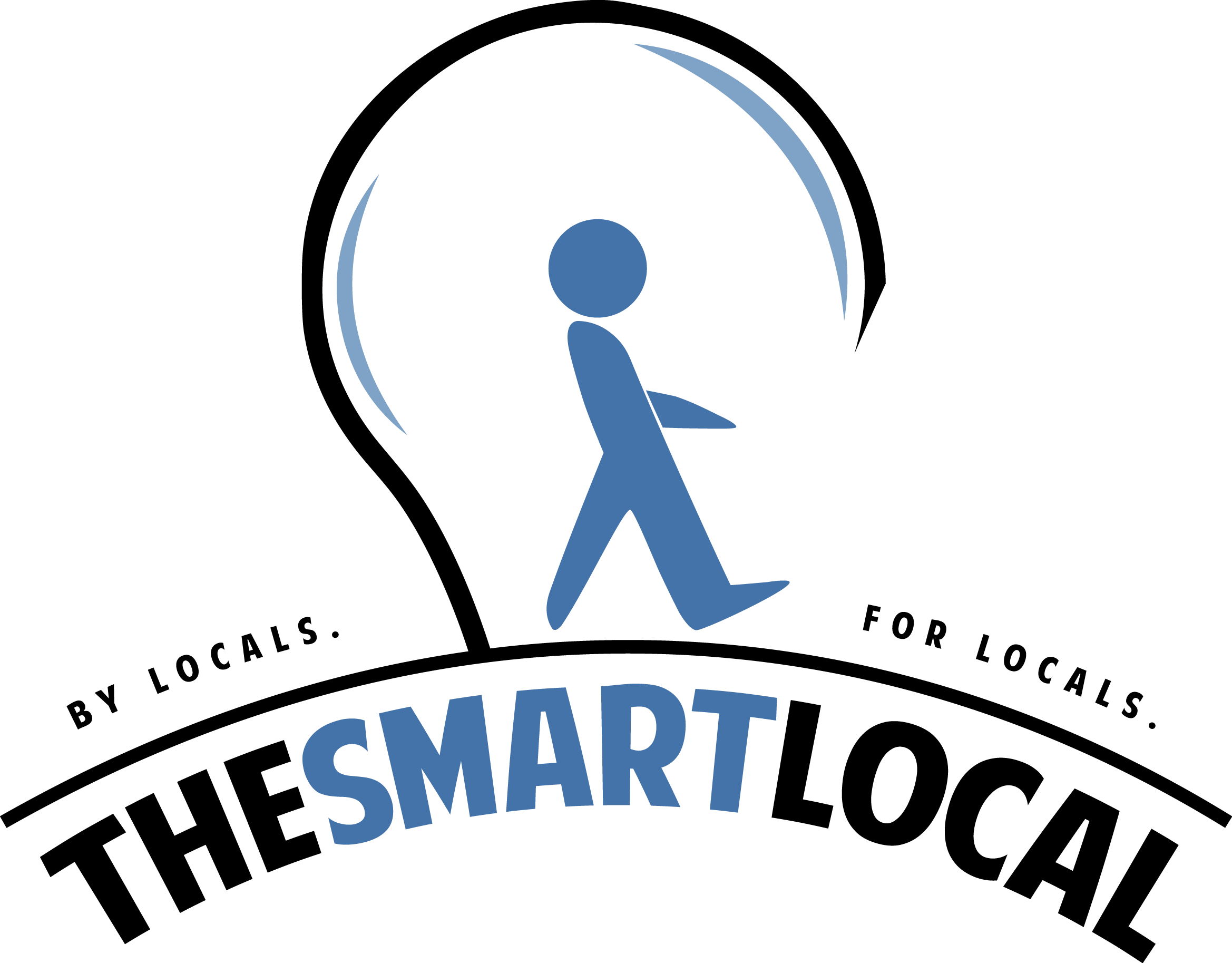 Drop us your email so you won't miss the latest news.