Ghost tours in Singapore
---
At one point in time, you might have seen videos of "ghosts captured on camera" or binge-watched episodes of Incredible Tales. Perhaps, you might be interested in trying your hand at being a ghostbuster to seek out spirits. 
For the curious, there are ghost tours in Singapore that guide you through exploring allegedly-haunted locations, with some providing the gear to detect or interact with spirits such as divining rods and pendulums. Here are 9 ghost tours that will be sure to give you the spooks.
---
1. Creepy Tales of Singapore – Hunt down ghosts with detectors
---
Image credit: Oriental Travels & Tours
Get geared up at the Creepy Tales of Singapore Ghost tour as you traverse some spooky historical sites in SG. Grab the ghost-hunting gadgets provided and track down spirits that might be in the area.
During this 4-hour tour, you'll get to visit multiple locations. Search for remnants of WWII at Labrador Nature Reserve or explore Bukit Brown Cemetery, where Sikh guard statues stand by the dead. 
This tour is $140/person which includes transportation to get you from one location to the next. It's available every Friday and Sunday from 7.30pm-11.30pm – and it starts at the meeting point of arguably the creepiest place in Singapore, Haw Par Villa MRT.
Book the Creepy Tales of Singapore Ghost tour.
Address: 262 Pasir Panjang Road, Singapore 118628
Contact: 8262 6266 | Oriental Travel & Tours website
---
2. Singapore Famous Murder Story – Investigate chilling cases
---

Old Changi Hospital – one of the locations that will be covered on the tour.
Image credit: Klook
SG has its own share of eerie murders and crimes, of which some of them remain unsolved to this day. The Singapore Famous Murder Story ghost tour takes you to actual crime scenes, like the Ritual Killings in 1981.

Image credit: @orientaltourssgp
As you listen to each terrifying story, you can use ghost-hunting devices such as Electromagnetic Field (EMF) Detectors to suss out any spirits nearby. There might just be a child spirit or 2 hoping to communicate with you.
This tour is held every Saturday from 7.15pm-11.15pm, and transport is provided to get you from point to point.
Address: 262 Pasir Panjang Road, Singapore 118628
Contact: 8262 6266 | Oriental Travel & Tours website
---
3. The Ghosts of Fort Canning – Find spirits at a former cemetery
---

Image credit: Dani Van de Velde
Channel your inner witch and try your hand at connecting with "the other side" at Spooky Singapore: The Ghosts of Fort Canning. There'll be a spiritual guide and history expert who will take you through this tour. 
During the 3-hour tour, visit places such as the site of Sir Stamford Raffles' former home, SG's former and oldest Christian cemetery, as well as some underground WWII bunkers. You'll get to explore these locations brimming with history and learn their backstories – who knows, you might need them to identify and speak to the spirits later on. 
Once it gets dark, the spiritual guide will take you through on the different methods of contacting spirits. If you're lucky, you might be able to receive a sign of the spirit's presence. 
Address: River Valley Road, Singapore 179037
Contact: 9732 0706 | Jane's Tours website
---
4. Sunset at Bukit Brown Cemetery – Learn about funeral customs
---
With government plans to build an MRT station on the land where Bukit Brown Cemetery sits, you might want to go visit while you still can.
As part of Jane's Tours Spooky Singapore series, Sunset at Bukit Brown Cemetery explores the ancient Chinese cemetery standing since 1922. From 5.30pm-8.30pm, walk through this burial ground while you learn all about Chinese funeral customs and death rituals.
On top of that, a spiritual guide will share about the role cemeteries play in the magical arts. You'll also get to know the purpose of cemetery guardians, such as the Sikh guard statues that stand by the tombstones.
There is also a separate private group tour covering Alexandra Park and the paranormal entities that reside at it. Here, you will get the opportunity to try contacting spirits using various instruments such as divining rods and EMF detectors. 
Address: 36C Lorong Halwa, Singapore 298637
Contact: 9732 0706  | Jane's Tours website
---
5. API Spooky Tours – Investigate urban legends
---

Image credit: Asia Paranormal Investigators
If you are more on the sceptical side when it comes to the paranormal, you might want to check out Asia Paranormal Investigators. They use scientific methods to investigate the existence of spirits and ghosts.
They often hold API Spooky Tours in which you will get to look into the myths of abandoned places and ancient practices that are still conducted today. You will get to use some of their gadgets in your investigation into the existence of ghosts.
Address: 36C Lorong Halwa, Singapore 298637
Contact: 9878 8669 | Asia Paranormal Investigators (API) website
---
6. Xperience DMC – Haunted Peranakan Museum with a backstory
---

Image credit: @xperiencesingapore
Xperience DMC's Fright Night at the Museum features a haunted Peranakan Museum in Joo Chiat that was once the home of a Nyonya lady named Rose. Tour the museum that's decked with artefacts and learn the backstory of this place.
There have been reported paranormal sightings, especially of Rose's spirit – so who knows who or what you might spot while you're there.
This tour is 1.5 hours long and costs $60/person. Do note that the tour is not recommended for children under 13, so leave them at home where they'll be safe from any ghostly encounters. 
Book a tour for Xperience DMC's Fright Night at the Museum. 
Address: 341 Joo Chiat Road, Singapore 427593
Opening hours: Mon-Fri 10am-6pm (Closed on Saturdays & Sundays)
Contact: 6513 4337 |  Xperience DMC website
---
7. Xtrackers – Virtual ghost hunting streams on FB for scaredy cats
---

Xtrackers is a paranormal investigation group that has been around since 2006.
Image credit: Xtrackers
Scaredy cats who don't want to feel FOMO, this one's for you. 
Xtrackers are regarded as the OGs of ghost-hunting in Singapore. This group live streams their ghost-hunting adventures on Facebook every other week.

Pasir Ris Park – one of the places where Xtrackers have done their ghost-hunting sessions.
What you see is what you get. On live streams, the feed is uncut so you'll get the full authentic experience – that's how you know they aren't staged. The good thing is that you'll be in the safety of your home, you know, if a real ghost does pop up during the session.

One of the WWII bunkers explored by Xtrackers.
Image credits: Xtrackers
If you'd like to know more about the supernatural or hear about horror stories, tune into their NIGHT SHIFT Horror podcast. They cover topics like spiritualism and exorcism which can couple well with your list of True Crime podcast episodes.
You can also watch snippets of their ghostly adventures on their Night Shift Horror TikTok page. In some of the videos, they explore places which you may have not known about before.
Contact: Xtrackers Facebook
---
8. Ghost Files Singapore – Halloween ghost walks held annually
---

Noel Boyd on an episode of the Ghost Watch Youtube series where he explores Mount Vernon Crematorium.
Image credit: @gfs_tv
Some of you might have heard of Ghost Files SG, founded by Noel Boyd, a local host who often appears in paranormal shows. The group has been investigating the paranormal for 14 years and their passion for it still remains.
Ghost Files SG often hosts Ghost Walks, including an annual Halloween Walk at allegedly haunted places. These events often occur late at night when the ghosts come out to play. 

Noel Boyd (right) with Adrian Pang (left) on a paranormal show called "History Mysteries".
Image credit: @noelboyd
Additionally, they hold live streams on Facebook and YouTube every Thursday at 10pm. Tune in for some horror bedtime stories or paranormal-related content that will send shivers down your spine. 
Contact: 8886 4518 | Ghost Files Singapore Facebook 
---
Bonus: Journeys to Hell – Walk through Haw Par Villa at night
---

Image credit: Journeys
Haw Par Villa is known to be scary as it is in the day. But if you need more scare factor, you can come visit at night. The Journeys to Hell tour is held every Friday from 6.30pm-8.30pm.
Walk through the 10 Courts of Hell and test your courage. This time, you won't be able to come out the end to bright relieving skies. What was once a childhood nightmare will either become an interesting night out or an adult nightmare.
This tour will only be available from 6th January 2023, but you can book a slot in advance. They also have a promotion of 10% off when you book 2 or more tours, so jio your different groups of  friends and family in advance.
Book the Journeys to Hell tour.
Address: 262 Pasir Panjang Road, Singapore 118628
Contact: 6325 1631| Journeys website
---
Test your courage with a ghost tour
---
If you'd like to try ghost-hunting – be it for a one-time experience or as a starting point – go on some ghost tours to learn more about the paranormal and how the experts deal with it. Seeing is believing for some of us so you might just start believing after a ghost tour.
Here are some other haunted places you can consider for your next ghostly adventure:
---
Cover image adapted from: @search.singapore
A portion of this content may contain referral links to products. However, all opinions are ours.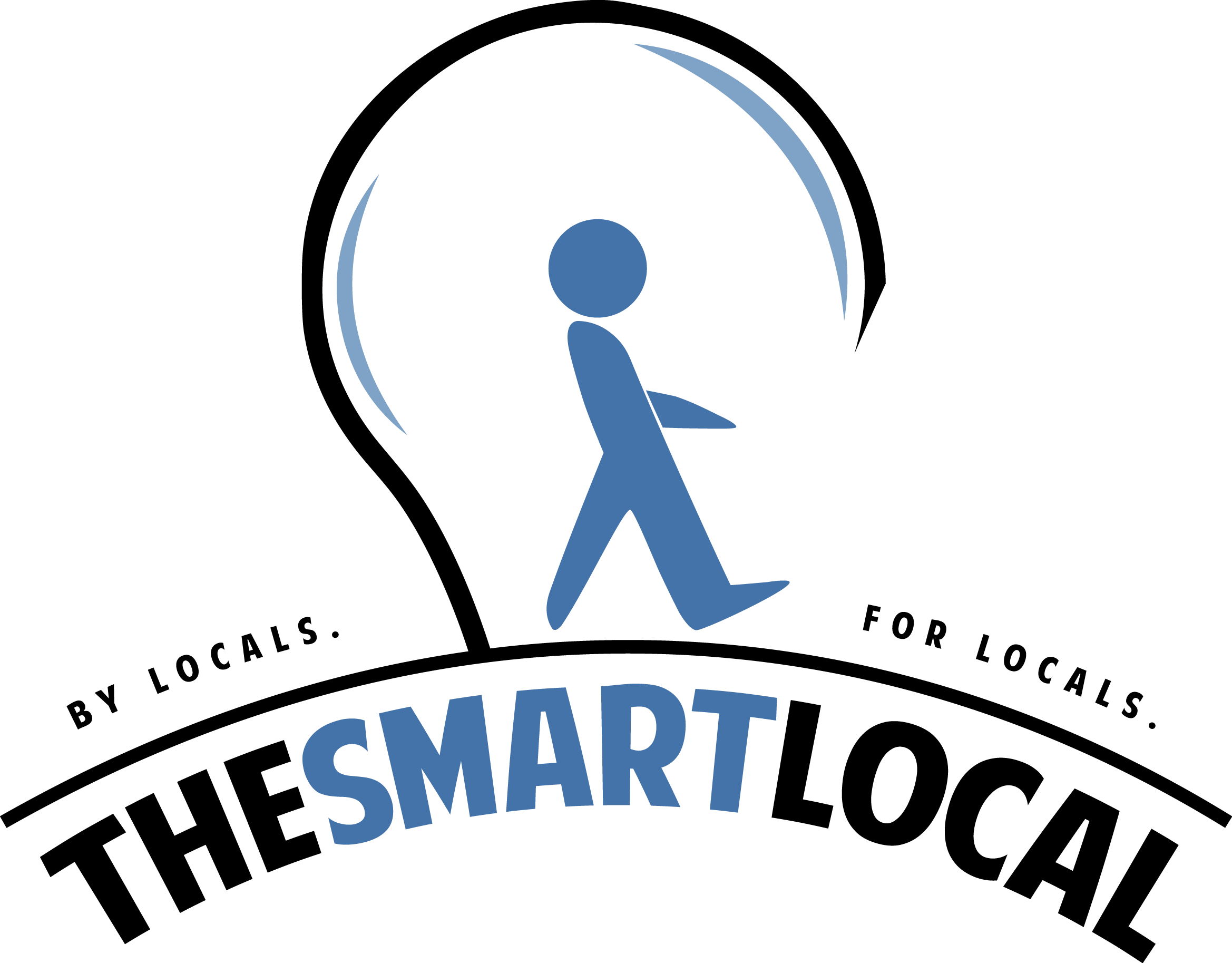 Drop us your email so you won't miss the latest news.