Major incidents and crimes in Singapore in the 2000s
---
Singapore has a reputation for being one of the safest countries in the world, but even the most impervious of walls have cracks. From grisly slashings to failed robberies-turned-murder, there have ve been a slew of ghastly crimes in Singapore that have left a lasting imprint on our nation till this day.
Strap in as we look back a couple of decades to revisit nine terrible crimes in Singapore that happened in the 2000s. Prepare yourselves – there are some morbid tales looming ahead that you might not have even known happened on our Little Red Dot.
Disclaimer: The following cases contain disturbing topics, so reader discretion is advised.
Check out our other spooky articles that aren't meant for the faint-hearted:
---
1. Taxi driver killed by trio near Chestnut Avenue (August 2000)
---
Image adapted from: Taxi Singapore
Photo for illustration purposes only
Reminiscent of Uncle Ben's demise in the Spider-Man films, omened taxi driver Koh Ngiap Yong found himself in a similar predicament when a trio of thieves boarded his car in August 2000. 
Ordering him to drive to the secluded Chestnut Avenue, the robbers proceeded to handcuff the 42-year-old and mortally wound him in the neck and chest with a bayonet. Using the taxi as a getaway car, the three of them then ditched the body and drove off in the wee hours of the morning.
Though the police found the body the next morning, they were stumped by the lack of leads and the crime remained unsolved. That is, until the three culprits decided to commit a further spate of robberies over the next couple of months that eventually led to their arrest in October 2000, with the police managing to trace them back to Mr. Koh's murder.
After being found guilty, all three of them were hanged in October 2002.
---
2. The Anthony Ler case (May 2001)
---
Image credit: 4FUN
Innocent minds are the easiest to manipulate, and the devious Anthony Ler took advantage of this to mastermind his wife Annie Leong's murder. To claim full ownership of their maisonette and custody of their daughter, Anthony asked five young boys he'd previously known to carry out the killing.
From the kids' perspective, an innocuous joke about whether they had the guts to kill Anthony's wife soon turned into a serious request. In a bid to prove his bravery, 15-year-old "Z" – who had to remain anonymous due to his age – finally took the bait after several rounds of pestering and uneasiness from the wicked Anthony.
One fateful day, Anthony brought Z to the fourth floor of his HDB block where the boy fatally impaled Anthony's wife with a knife. After a series of investigations, Anthony was arrested two days later, and was consequently sentenced to death. Due to Z still being a juvenile at the time, he was sentenced to jail indefinitely instead. Z was released 17 years later in November 2018.
The most eerie part about this case? Even though he knew his death was imminent, the convicted Anthony flashed a wry smile and showed no signs of repentance throughout his trial.
---
3. Clarke Quay gang homicide (May 2001)
---
Sulaiman was a national football player at just 17 years of age
Image credit: @frankl8
Photo for illustration purposes only
A young life gone too soon, Sulaiman bin Hashim – then 17 – was fatally assaulted by eight men from a local secret society after he was mistakenly recognised as a rival gang member. 
After a night out, Sulaiman and two friends were ambushed by the gang members along South Bridge Road. Before he could proclaim he wasn't part of any secret society, the armed men began to beat and stab them. Though one of them was shanked by a knife, the two friends managed to escape and seek help.
It was all too late though, as Sulaiman had been inflicted with 13 stab wounds all over his body and was pronounced dead when he reached the hospital. After lengthy investigations, six of the assailants were apprehended and punished, but the other two remain at large till this day.
---
4. Lift robbery turned murder for just $30 (October 2001)
---
Soh San was in her HDB lift in Bukit Batok when she was murdered in cold blood
Image credit: mailerdiablo
Photo for illustration purposes only
Just 16 years old at the time, Gunasegaran Ramasamy's robbery attempt escalated into a murder, as he stabbed his struggling victim multiple times in her arm and body. And his windfall? Just $30.
As the unsuspecting 28-year-old Soh San entered her HDB lift, Gunasegaran jumped her and demanded for her money. When she only handed him $30, the dissatisfied teen aggressively tried to snatch her purse. A scuffle ensued, and Gunasegaran fled while Soh San bled to death.
Though he managed to elude the police for 12 years, Gunasegaran was perpetually tormented by his cruel acts and remorsefully surrendered himself more than a decade later in 2013. He was eventually sentenced to 10 years in prison and received 12 lashings of the cane in 2017.
---
5. Yio Chu Kang Christmas kidnapping (December 2003)
---
Christmas is supposedly the most beautiful time of the year, but a family had their festive plans derailed when their 7-year-old daughter was kidnapped. In the late afternoon of 25th December 2003, two middle-aged men stormed into their landed estate in Yio Chu Kang, abducting the hapless young girl and speeding away.
Unbeknownst to the captors, a catering assistant was in the residence prepping for a Christmas party and she managed to jot down their vehicle's license plate number in the nick of time. The kidnappers demanded a $1 million ransom from the girl's father, but only $70,000 was paid before they were inevitably caught. 
Changi Prison was where the late Chua Ser Lian took his own life
Image credit: Wikipedia
Photo for illustration purposes only
The girl was unharmed and safely returned, while the duo were sentenced to life in jail with three strokes of the rotan to boot. After 17 years since the ill-fated kidnapping occurred, one of the jailed culprits, 58-year-old Chua Ser Lian, took his own life while serving his time in Changi Prison.
---
6. The public manslaughter of a cheating wife (May 2004)
---
Krishnasamy had a condition called morbid jealousy, where patients have irrational thoughts about their S/O being unfaithful without having any real proof.
Image credit: Leo Fernando
Infidelity might be a cardinal sin that can end relationships, but it's certainly not something that warrants death. Unfortunately, then 43-year-old G. Krishnasamy Naidu didn't share that sentiment, as the livid taxi driver stormed over to his cheating wife's workplace and killed her in front of her colleagues.
The couple's marriage had been a tumultuous one, as the man's wife had extramarital affairs with multiple men over the course of their 20-year-long relationship. After having his trust betrayed time and time again, Krishnasamy armed himself with a cleaver and the deed was done.
Initially ruled to be hanged, the court overturned the decision as Krishnasamy was suffering from a psychiatric disorder termed morbid jealousy, and he was sentenced to life in prison instead.
---
7. The Kallang River body parts murder (June 2005)
---
Hong Mei's head and legs were found in the Singapore River that was streaming towards the Tuas incineration plant
Image credit: Visit Singapore
Photo for illustration purposes only
Probably the most grotesque case of the lot, the notorious Kallang River body parts murder tells the twisted tale of 50-year-old Leong Siew Chor and his tryst with Liu Hong Mei, who was just 22 at the time of her death.
Though he was already married with three kids, Siew Chor began an affair with the young Hong Mei in 2004. During a fine day in mid-June 2005, Hong Mei confided in Siew Chor about a police report she made after her bank card went missing. But as fate would have it, Siew Chor was the offender behind the theft, stealing over $2,000 from the clueless Hong Mei. 
Afraid of having his identity revealed, Siew Chor decided his best course of action was to strangle her. The gruesomeness continues, as he further chopped her body up into seven parts, scattering them in various locations round Singapore. Of course, one of them happened to be the Kallang River – Hong Mei's upper and lower torso were recovered at the river's bank.
After being ordered for execution, Siew Chor's appeal for leniency was subsequently rejected and he was sent to the gallows in November 2007.
---
8. The murder and rape of 2-year-old 'Nonoi' (March 2006)
---
Infamously dubbed the "Murder of Nonoi", this haunting case revolves around two-year-old Nurasyuna Fauzi who suddenly went missing. Affectionately known as Nonoi, her abrupt disappearance sparked a nationwide search where even strangers rendered help.
After a torturous three days, Nonoi's guilt-ridden stepfather confessed to his wife that he was her killer. In a bid to stop Nonoi's incessant crying, the annoyed Mohammed Ali submerged her head-first numerous times into a bucket full of water. Nonoi tragically drowned in the process.
After Ali's misdeeds were revealed, his disgusted neighbours condemned and hurled expletives at him.
Image credit: Hands Off Cain
Regrettably, the most heinous part of the case is yet to come. Upon recovering her corpse from the Aljunied Flyover, the following autopsy revealed some harrowing details – Nonoi's hymen was ruptured, implying some form of sexual abuse. 
The greatest irony was that Ali was "grieving" and acting distraught during the search, eliciting sympathy from his neighbours. Justice was eventually served, and Ali was hanged in December 2008.
---
9. The rifle-armed NSF who went AWOL (September 2007)
---
Image credit: Barker Raptors
Photo for illustration purposes only
A soldier gone rogue might seem like the main plot of a Fast & Furious movie, but that's literally what one NSman did more than a decade ago. Armed with a SAR-21 with eight bullets to boot, Dave Teo Ming went AWOL as he set out on his personal quest for vengeance.
With hostile intentions to kill his ex-girlfriend Crystal Liew, Dave, alongside an accomplice, bailed from camp in the wee hours of the morning. Within two hours, 200 officers were dispatched in an islandwide manhunt scouring for the rebelling man in green.
Fortunately, Dave was arrested in Orchard before any dastardly crimes had been committed. During his trial, it was revealed that a cumulation of childhood tragedies and abuse had left Dave in a depressive rut – his break-up with Crystal being the straw that broke the camel's back.
As the military doesn't condone such flagrant flouting of firearm laws, Dave received a harsh sentence of nine years and two months along with 18 strokes of the cane.
---
Singapore murders and crimes in the 2000s
---
As a Gen-Zer whose fledgling mind couldn't grasp the severity of these nine terrible crimes in Singapore in the 2000s, I can see now why these haunting memories still live on till this day. 
These events might've transpired more than a decade ago, but our thoughts still go out to the affected families – may the souls of the victims rest in peace.
Lighten up your mood with our much less horrifying articles:
---
Cover image adapted from: PUB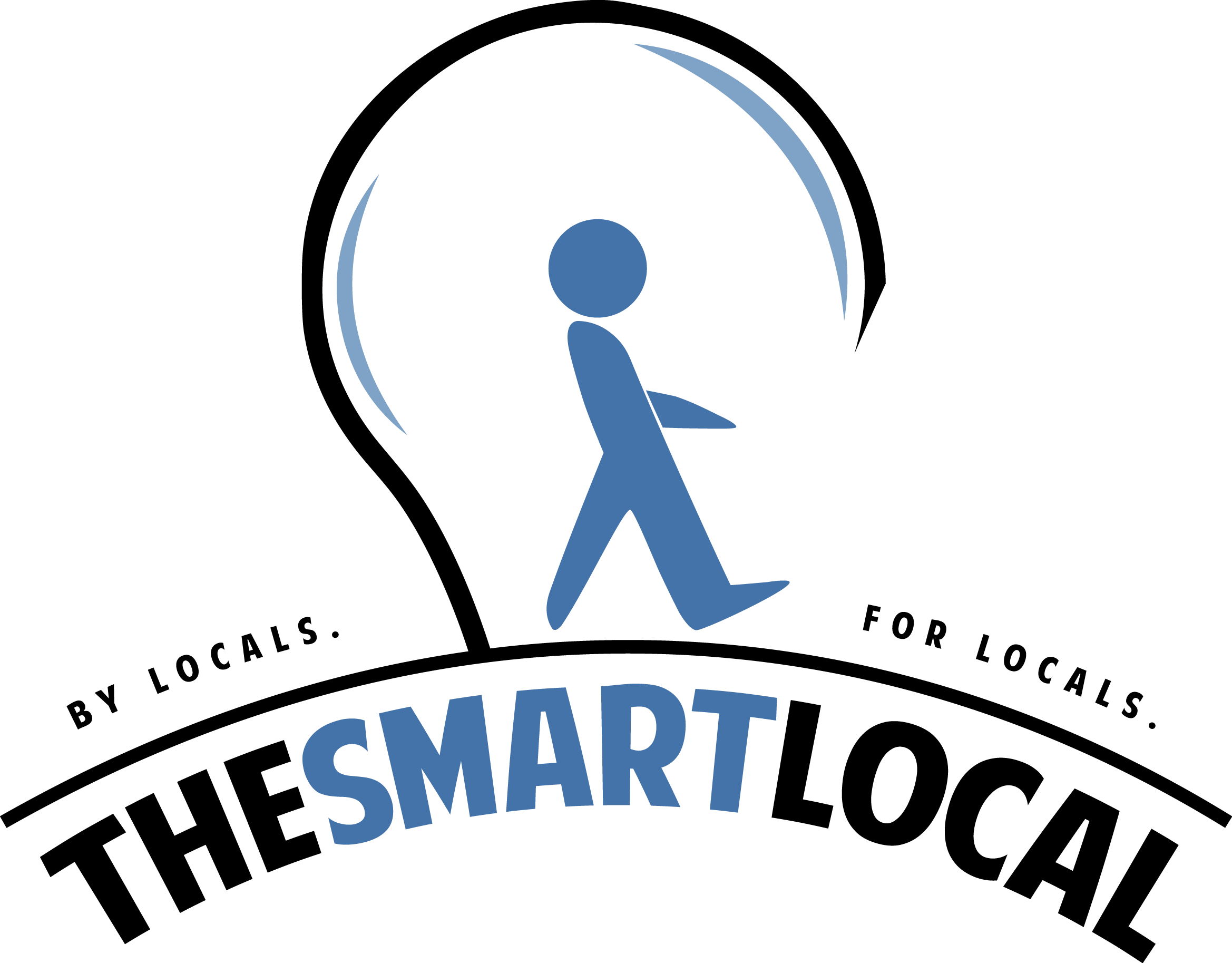 Drop us your email so you won't miss the latest news.