Haunted parks in Singapore
---
It's that time of the year when you're bound to spot joss papers burning in the streets. Yes, the Hungry Ghost Festival AKA seventh month is upon us. Talking about ghosts and given our grim history under the Japanese occupation, it's no wonder we're obsessed with horror stories and haunted places in Singapore.
Whether you're a sceptic or a believer, check out these 7 most haunted parks in Singapore known for ghost sightings and paranormal experiences. Not for the faint-hearted.
More haunted places in Singapore:
---
1. Pasir Ris Park – Urban legends of possessions & black magic
---

Sungei Api Api river.
Image credit: @hoimengyu
Following the tales of curses and spells, Sungei Api Api in Pasir Ris Park is rumoured to be a place where black magic was practised in the 80s, and thus a hotspot for paranormal investigators.
In 2020, a group of Singapore paranormal investigators known as Xtrackers tried to contact an entity in Pasir Ris Park. The night did not end well. One of the team members got possessed by not 1, but 2 demonic entities. Within the comments section on the video, it's easy to find more people who have had similar experiences or their own spooky stories to share about the park.
In fact, the internet is rife with ghost stories of entities attaching themselves to passersby who live around the area and walk through the park at night. Beware of who – or what –  is lurking in the shadows.
The Pasir Ris Tower is another purportedly haunted part of the park. There are tales of suicides from the tower that never made it to the official news. This includes an urban legend about a boy who ran to the top and jumped down, falling to his death. Before breathing his last breath, the boy told his friends that he felt he was pushed by someone. Shudders.
Do ghosts exist? Read about our TSL team's ghost-hunting experience in Pasir Ris Park as they try to answer the question.
---
2. Changi Beach Park – Massacre site of >50,000 civilians
---

Image credit: Seng Victor
Changi is arguably considered the most haunted park in Singapore, especially because of the notorious Old Changi Hospital nearby. Going back to our secondary school history books on WWII, remember the chapter on Operation Sook Ching? To jog your memory, it was a mass execution carried out in 1942 on this very spot.
The Japanese militants decapitated Chinese civilians suspected of anti-Japanese sentiments. Unofficial records say the massacre involved over 50,000 men. If that doesn't give you the creeps, the story doesn't end there. Once the Japanese had surrendered, Changi Beach Park was also the site where war criminals were executed.
With all these horrific killings, it's no wonder the place is full of haunted spirits from the past. Witnesses have been known to see decapitated bodies floating around and hear cries of anguish.
---
3. East Coast Park – Infamous haunted yellow tower
---

Image credit: @yinnnz
You've probably heard of the story of the Amber Beacon tower murder at East Coast Park (ECP). It has a morbid history of being the spot where a woman and her boyfriend were stabbed in 1990. In an unfortunate turn of events, the young woman, Kelly Tan Ah Hong, did not survive, and the offenders were never caught. 
Numerous people have claimed to see a white figure around the tower and believe it to be her restless soul demanding justice.

These once popular chalets at ECP are no longer around.
Image credit: Goldkist Beach Resort Singapore
Supernatural storyteller HANTU recounts the story of a haunting in 1998. In short, one of the girls in a group staying overnight at a chalet was possessed by a playful spirit who wanted to play mahjong with them. Other overnight campers have also said that they've felt an eerie presence in the public toilets, even though they knew they were alone.
Love a good scare? Read more chalet ghost stories.
---
4. Bedok Reservoir Park – Multiple suicides & drowning cases
---

Image credit: @iamericsim
While Bedok Reservoir Park is very popular amongst the residents nearby, it is also infamous for being a suicide spot. The worst year was 2011 when 6 bodies were found in the reservoir – all suspected suicides. In fact, The Straits Times reported that the 6th body was only discovered an hour before 8 religious leaders were invited to perform a cleansing ceremony at the reservoir.
Rumour has it that some people believe there is an invisible sinister force drawing people to the water. So, maybe don't go running alone at night?
Probably one of the most retold ghost stories in Bedok involves the wife of a cheating husband who committed suicide but not before declaring "It's not over, Darling" – written in blood on their house walls. Her spirit haunted the mistress for years.
---
5. Sembawang Park – Pontianak & headless apparitions sightings
---

Image credit: Supernatural Confessions
Back in the day, Sembawang Park used to be part of the Nee Soon Rubber Estate. If you are familiar with the different types of Singapore ghosts, you'll know that Pontianaks like to reside in rubber trees. Men, beware as they are known to only prey on unsuspecting males.
This spot was also where a mass execution took place during the Japanese occupation. During the 90s, frightful stories were told of headless apparitions being sighted.
Deeper into the forested area is Kampong Wak Hassan, where you'll come across the spooky sight of strewn idols and statues of deities. This is a popular spot for spiritual masters to perform cleansing rituals and bury cursed items said to be holding evil spirits.
Another tale going around comes from those fishing at the beach. Word has it that the spirit of an old pakcik guards the area and tries to prevent people from going into the village.
For a less spooky time, check out our guide to Sembawang Park for things to do.
---
6. Bukit Batok Nature Park – Creepy white figure spotted at night
---
In the history of Singapore's most gruesome crimes, the case of 27-year-old Linda Chua is fairly well-known. This female jogger was brutally raped in Bukit Batok Nature Park and was later found in the trenches with serious injuries. She succumbed to them 8 days later and till today the attacker has not been found.
In another unfortunate incident, AsiaOne reports that a 28-year-old property agent was assaulted by serial criminal Rosli Yasin and left to die at the foothill of Bukit Batok Nature Park in 2008. Her body was only found 4 days later.
Both these horrifying true crimes have led some visitors to believe the angry spirits of these women who were wronged are still in the area, making this one of the most haunted parks in Singapore. In fact, a few people – including a paranormal investigator who goes by Mohd Ariffin – have claimed to see a creepy white figure at night. This one sent shivers down our spine.
Want to go on your own investigation? Check out this guide to exploring the abandoned areas of Bukit Batok Hillside Park.
---
7. Kent Ridge Park – One of the battlegrounds during WWII
---
During WWII, there was a 48-hour Battle of Pasir Panjang at Kent Ridge Park between the Japanese and Malay regimen. According to Singapore Infopedia, Lieutenant Adnan Saidi, who was leading the Malay Batallion, was captured by the Japanese soldiers, tortured, and hung head down from a tree.
The Japanese soldiers prevented anyone from taking down his body, and so he was denied a proper burial. Decades have passed, and people roaming the park at night have claimed to hear the screams of tortured soldiers and have sensed that Adnan's restless spirit is still around.
If you're interested to explore further, here is a list of activities in Kent Ridge Park, including a visit to Reflections @ Bukit Chandu, a WWII museum.
---
Paranormal activities at haunted parks in Singapore
---
Unsurprisingly, there are numerous paranormal investigator groups that have visited these haunted parks in Singapore to corroborate the stories of those who have experienced such hauntings first-hand. In the process, many have discovered their own hair-raising findings. 
While these parks are all still popular spots for recreational activities, a quick Google search to plan your visit will result in tons of ghost stories and spooky confessions of real people who claimed to have gone through a supernatural experience. And survived to tell the tale.
More spooky stuff:
---
Cover image adapted from: @yinnnz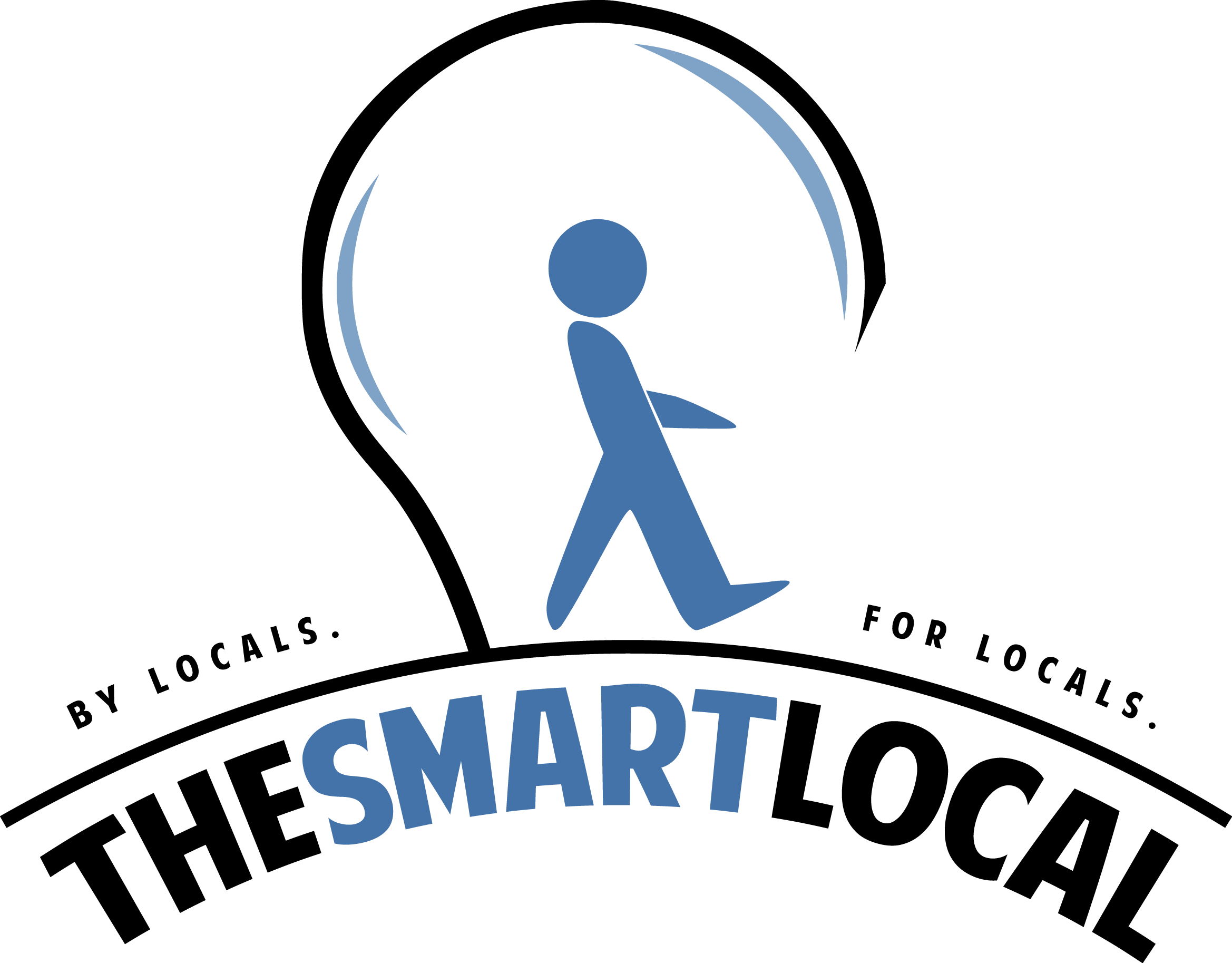 Drop us your email so you won't miss the latest news.