Shows like Alice In Borderland and Squid Game
---
Squid Game seems to have taken the world by storm, with it making a buzz all over social media. While this sparked some discussion on whether it was better than Alice in Borderland, we can't deny that both shows were equally as riveting.
Season two of Squid Game has just been announced on top of another season of Alice, but if you can't wait till then, there are plenty of similar gut-wrenching shows to fill the void.
More Squid Game content:
---
1. 3% (2016)
---
Language: Brazilian Portuguese 
The characters in 3% don't exactly run around playing kiddy games to survive, but like in Squid Game, the prospect of riches is promised to the winners via a series of tests called "The Process". 
A majority of the population live in poverty in a fictional place known as the Inland – however, every 20-year-old is promised the chance to escape and live in the prosperous Offshore if they're able to make it through.
As the characters are pitted against each other, we see just how far some would go just to live a life of riches – a reflection of human greed and the desire to climb the ladder when you have nothing. 
Watch 3% on Netflix.
---
2. Battle Royale (2000) 
---
Language: Japanese
Released in 2000, Battle Royale was ahead of its time. Pitting ninth-graders against each other in a battle to the death, this movie garnered controversy for its intense violence and casting of real teen actors, even getting banned in countries like South Korea. Despite that, it was a huge success in Japan and has since amassed a cult following, with netizens also commenting on how the movie may have inspired scenes in Alice.
Fans of Hunger Games might particularly enjoy this film too, thanks to its similar premise.
Watch Battle Royale on Amazon Prime.
---
3. Nerve (2016)
---
Language:  English
Everyone's played truth or dare at some point in their lives, but Nerve takes the game to the extreme, where players are given dares by an audience known as "watchers". Completing each dare earns them both cash and popularity.
Though the game starts off seemingly innocent with dares like kissing a stranger, the watchers soon begin asking the players to do increasingly dangerous dares that feed off of their phobias. With money on the line and one's free will to join the game, it reminds us of Squid Game's relationship between the rich and poor.
Watch Nerve on Amazon Prime.
---
4. Liar Game (2007)
---
Language:
English
Liar Game is a Japanese manga-adapted series that revolves around a reality show full of strategy and deception. It starts with naive college student Kanzaki who gets invited to join a game of wits over a prize of 100 million yen, where all participants must steal money from each other to win. 
Once you're done with the series and still haven't had enough, watch Liar Game: The Final Stage – a movie that directly follows the events of the show. As of today, the series and movie are fully available online to binge freely. Liar Game even has a K-drama adaptation to catch up on.
Watch Liar Game on Dramacool.
---
5. Memories of the Alhambra (2018)
---
Language: Korean
AR technology is fascinating, with it being seemingly able to bring fantastical elements to the real world. Inspired by the hit game Pokemon Go, Memories of the Alhambra sees its characters exploring an AR game with a strange glitch that causes players to feel pain and die IRL from their virtual wounds. 
The show might appeal to Alice fans, with elements of a deadly alternate world, cool fight choreography and dangerous consequences. On top of that, it ticks all the boxes of a typical K-drama with a romantic plot and good-looking leads to swoon over.
Watch Memories of the Alhambra on Netflix.
---
6. Would You Rather (2012)
---
Language: English
The movie follows Iris as she engages in a deadly game of Would You Rather so that she can pay for the cost of her brother's treatment for leukaemia. To make things worse, Iris and her fellow participants are trapped by a rich, sadistic organiser who forces them to forgo their principles with the promise of a crapload of money.
This movie is a must-watch for thriller fans thanks to its gory scenes and heart-wrenching ending. With heavy themes on greed and free will, Would You Rather is a horrific but interesting film that will have your heart racing.
Watch Would You Rather on Amazon Prime.
---
7. Escape Room (2019)
---
Language: English
Escape rooms are always fun, and you and your pals can rest assured that everyone is coming out alive even if you don't end up cracking the code. In this Escape Room, however, the same can't be said for the characters who get stuck in a series of deadly puzzles including crumbling floors and rooms filled with poison gas. 
Cool set design aside, the story is a whole roller coaster of emotions as you find yourself rooting for and yelling at the characters from behind the screen. If this sounds like your cup of tea, you can also watch the movie Cube, which follows a similar escape room premise.
Watch Escape Room on Amazon Prime.
---
8. Kaiji: The Ultimate Gambler (2009)
---
Language: Japanese
Another show that's based on a famous manga, Kaiji: The Ultimate Gambler follows the titular Kaiji, who joins an underground gambling den to pay off his debts. While the winning prize can free him, the consequence of losing is far direr.
Joining a group of people equally as desperate to win the cash, we see a string of alliances, betrayal, and big brain moments. Just like Squid Game's Gi-Hun, Kaiji will be sure to win your heart with his compassion and kindness, while using Arisu in Alice's ingenuity to make it out alive.
---
9. Darwin's Game (2020)
---
Language: Japanese
If there's anything that would make a fight to the death more interesting, it's superpowered individuals going against each other. Darwin's Game involves ordinary people who accept a mysterious invite for a mobile game and are given a Sigil – a superpower that varies from player to player. 
Darwin's Game follows 17-year-old Kaname Sudo as he gets coerced into playing by a friend seeking his help. Frustrated with its life-or-death mechanics, he begins seeking out the game master to end it once and for all. 
Watch Darwin's Game on Netflix.
---
10. As the Gods Will (2014)
---
Language: Japanese
As the Gods Will introduces a series of deadly children's games in a high school where students are forced to participate – sound familiar? With games like Daruma-san ga koronda – the Japanese version of Red Light, Green Light – the tension of what's going to happen next will keep you on the edge of your seat. 
Like Alice, the protagonist Shun has to find a way to save his schoolmates and get out, resulting in some mind-blowing moments where he outsmarts the antagonists at their own game. Both gory and riveting, As the Gods Will is definitely a movie to put on your watch list.
While currently unavailable on Netflix Singapore, those with a VPN can watch it via Netflix Japan.
---
11. Sword Art Online (2012)
---
Language: Japanese
VR technology has come a long way, but not as much as it has in Sword Art Online, wherein the players are trapped in a fantastical role-playing game where losing their virtual HP means death in real life.
Fans of MMORPGs will especially enjoy the worldbuilding of this anime, but its interesting twists appeal to a larger audience as well.
Watch Sword Art Online on Netflix.
---
12. Circle (2015)
---
Language: English
Circle – no, not the reality TV show – is a psychological horror film that involves crazy mind games with deadly consequences. Waking up in a dark room, a group of fifty people – including a cancer survivor, a little girl, and a pregnant woman – must decide who among them should live. 
The show is rife with tension and driven by thought-provoking dialogue, giving way for truly heartbreaking moments as some characters choose to sacrifice themselves while others fight to live another day.
Watch Circle on Netflix.
---
Bonus: Imawa no Kuni no Alice – Anime version of Alice In Borderland
---

Image credit: anime21
Language: Japanese
For huge fans of the live-action Alice, you might want to check out its manga and the anime versions. Though the anime is only a short three episodes, it's far more accurate to the manga for story purists.
---
Shows like Squid Game and Alice in Borderland 
---
There's something entertaining about watching others suffer from such dire consequences – fictionally, of course. If you've already binged Squid Game and Alice in Borderland, there are many more shows online to keep yourselves occupied with.
Whether you're in it for the wholesome characters, plot twists or the overall drama of it all, shows like these are sure to leave you with lots to think about.
Check out more shows to watch:
---
Cover image adapted from: Netflix, The Wrap, Screen Rant, Netflix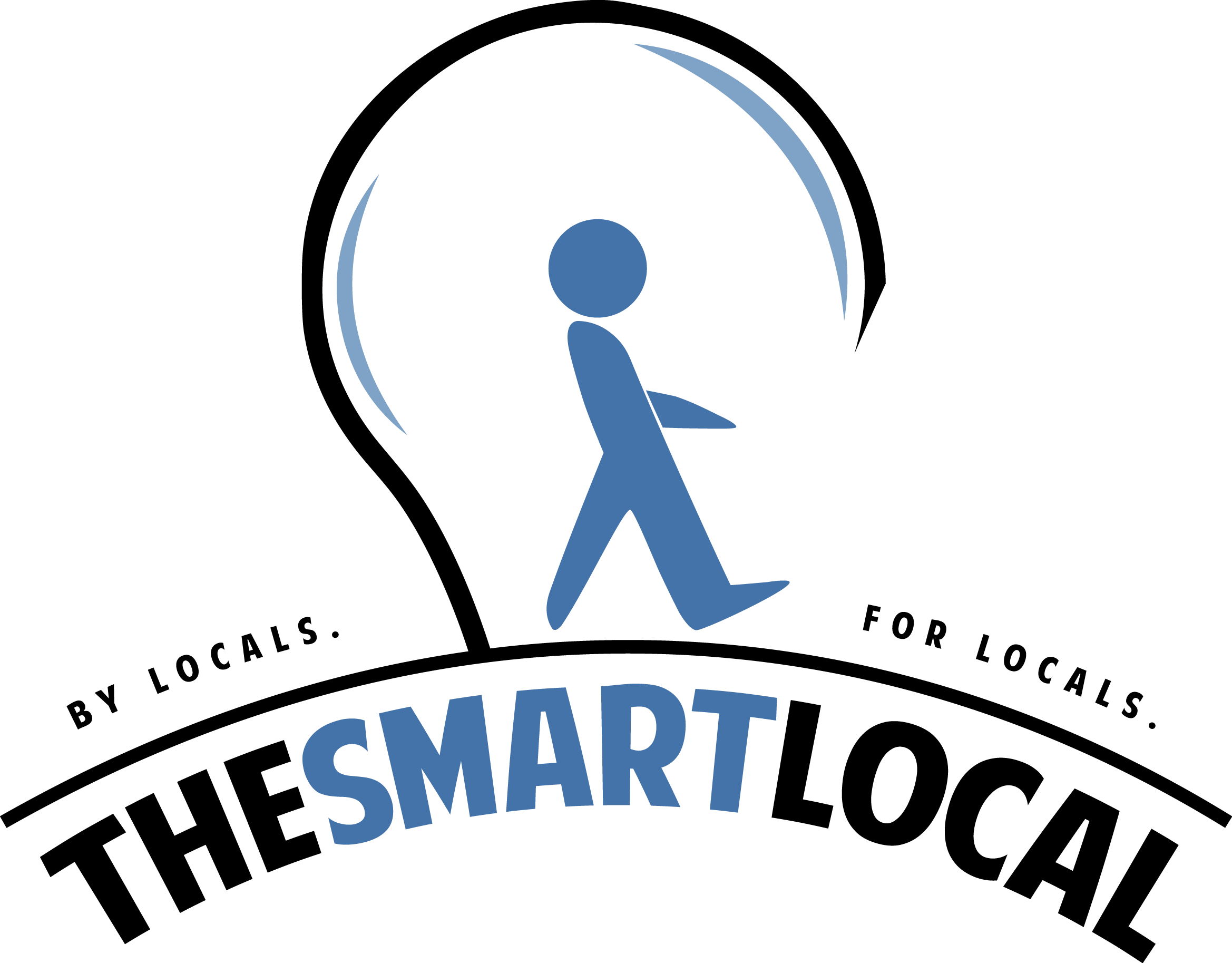 Drop us your email so you won't miss the latest news.