New cafes in Johor Bahru, Malaysia
---

Image adapted from: The Brewmen, @wen97_jia, The Brewmen, @yennetin
There are many reasons why lots of Singaporeans make a frequent "pilgrimage" across the border to JB – with food being one of the biggest boxes we need to tick while we are there. If you've already eaten your way through the popular cafes, and those in our 2018 list, here are 12 new cafes in Johor Bahru that have freshly opened its doors this year that'll have you grabbing your passport pronto:
Read our other JB food articles here:
---
1. ROUTINE – safari vibes
---

Image credit: @yennetin
Plants would be the first thing you see when you stop by the entrance of ROUTINE. Although located in the newly opened R&F Mall, this pinkish-brown walled cafe decked in greens all around give off a distinct safari vibe.

Image credit: @kamunpoon
If the long queues at the checkpoint have got you feeling down, there's lots of word art here such as "wipe them negativity" on serviettes and "best day ever" on the wall that'll sweep any bad mood right out the door.

Image credit: ROUTINE by Soon
The menu here serves up tasty and wholesome brunch fare such as Barramundi with Kale Salad and Sous Vide Piri Piri Fried Chicken which comes with a huge roasted corn cob atop.
Address: R&F Mall, Lot G-025, G-026, Mercu 1, Jalan Tanjung Puteri 1, R & F Tanjung Puteri, Johor Bahru
Opening hours: 10AM-10PM, Daily
Telephone: +60 7-266 2039
Website
---
2. Starry Studio – quaint teahouse
---

Image credit: @bryan_yc
Hidden on the second floor of a shophouse in Taman Ponderosa is Starry Studio, a quaint teahouse and florist, with a menu that comprises mainly waffles, cookies and tea. Originally a florist, this spot recently expanded into selling some tea time grub as well. 

Image credit: @smilinglilwen
Although there are limited items available, the pretty decor and living room-like interior makes it a great spot to unwind at. 

Image credit: @cake_eve
If you fancy the floral decor that you see around the store, there are also bouquets for sale, as well as flower arranging workshops you can sign up for.
Address: 27-02, Jalan Ponderosa 2/2, Taman Ponderosa, Johor Bahru
Opening hours: Thu – Mon 12PM-7PM | Tue 1PM-7PM| Closed on Wed
Telephone: +60 12-857 8823
Website
---
3. Wishful Summer (任性的夏天) – drinks topped with mini-bouquets
---
Say you've upset bae. That's totally fine if you're in JB – just head to Wishful Summer where they have both bouquets and fruit tea that might just earn you instant forgiveness.

Image credit: @qiqiinwonderland
The florist cum drink store is situated right across KSL Mall, making it a great spot to relax at after a day of shopping. 

Image credit: Wishful Summer
Beverages here include fruit tea, milkshakes, yoghurt drinks, banana shakes as well as fruit juices priced from RM8 (~S$2.60). The drinks come with a floral cap but these have to be returned to the store. If you'd like to take one home, simply top up RM15 (~S$4.90)

Image credit: @peixe_0802
Address: Holiday Villa Basement, 80250 Johor Bahru
Opening hours: Tue – Sat 12PM-8PM | Closed on Mon & Sun
Telephone: +60 11-3116 0396
Website
---
4. Canteen 78 – hole-in-the-wall cafe
---

Image credit: @panyiqian_
With bare brick walls, curious gaps in the walls and an obscure location, Canteen 78 is a hole-in-the-wall cafe, in both the literal and figurative sense. The entire setting has a unique unpolished vibe, with interesting trinkets and artwork dotted around.

Image adapted from: @ahding90, @cherryyng
Inspired by Taiwanese cuisine, the cafe serves up dishes like braised pork rice, chicken rice topped with raw egg, and fried chicken cutlets.

Image credit: @__anyting__
Address: 78A , Jalan Dedap 4,Taman Johor Jaya, Johor Bahru
Opening hours: Tue – Thu 11.30AM-8PM | Fri – Sun 11.30AM-9PM | Closed on Mon
Website
---
5. JTL Container Cafe – 3-in-1 cafe
---

Image credit: @jtl_container_cafe
Imagine a cafe with waffles, tea and a petting zoo – when we first heard of this combination, we were majorly confused but JTL Container Cafe holds all 3 within its premises. Namely: Tea Signature, Little Bear Desserts and Jurassic Cafe.

Throwback to your childhood with White Rabbit Milk Tea
Image credit: @tea_signature_malaysia
Tea Signature has artisan tea brewed to order using a bamboo whisk. Make sure to try their nitrogen-infused milk tea, which is creamier than usual because of the nitrogen gas.

Charcoal Little Bear with Hojicha and Butterfly Pea Vanilla
Image credit: @ jtl_container_cafe
Little Bear Desserts serves up egglets and bear-shaped waffles with ice cream priced from RM15 (~S$4.90). It's hella adorable, but be sure to snap a picture quick as the soft serve melts exceptionally quickly!

Image credit: JTL Container Cafe
After you've had your fill, head over to Jurassic Cafe, a mini petting zoo area carrying primarily reptiles. 
Address: 01-01, Jalan Permas 11/1c, Bandar Baru Permas Jaya, 81750 Johor Bahru
Opening hours: 1PM-2AM, Daily
Website
---
6. People & Places Cafe – garden-themed brunch spot
---

Image credit: @yani.lxy
People & Places Cafe ticks off all the boxes of an ideal cafe: IG-worthy aesthetics, a killer brunch and good coffee. The garden-themed cafe serves up Melbourne-inspired brunch fare such as the Englishman's Breakfast,  Rainbow Salad Bowl (RM25.50, ~S$8.47) and Quesadilla Brekkie (RM 25, ~S$8.30). 

Image credit: @bonnieboonboon
To start your day, grab your daily dose of cuppa with their smooth and nutty Latte (RM10.50,~S$3.49).

Image credit: @huiminhmy
Address: 6 Jalan Kencana Emas 2/3, Kawasan Perindustrian Tebrau 3, Johor Bahru 81100
Opening hours: Mon – Thu 10AM-6PM | Fri – Sun 10AM-9PM
Telephone: +60 7-351 5303
Website
---
7. Kokoro Flower & Dessert – mango-shaped mousse
---

The wooden furniture, plants and brick walls create a cosy cottage vibe
Image credit: @alicelhc
Kokoro Flower & Dessert is yet another florist turned bakery, but we're not complaining cuz it just means you can get both in one stop.

Image credit: @kokoroflowersdesserts
Perhaps the most intriguing of the desserts here is the Mango Mousse, a dessert that looks like a mini mango, and a sweet treat that's almost too adorable to slice into.

Image credit: Kokoro Flower&Dessert
Those with a sweet tooth can also look forward to other tea time snacks such as cheesecake, swiss rolls and tarts.

Bouquets like this gigantic baby's breath one is also available for sale here.
Image credit: @kokoroflowersdesserts
Address: 68, Jalan Horizon Perdana 1, Johor Bahru
Opening hours: Thu – Tue 10AM-7PM | Closed on Wed
Telephone: +60 10-568 0224
Website
---
8. The Cheese Lab – wobbly burnt cheesecake
---
The sight of most burnt things will have us going "oh no", but with burnt cheesecakes at The Cheese Lab, it's an "oh yes". 

Creme Brulee Cheesecake
Image credit: @thecheeselab2019
With a wobbly half-baked inside made of rich cream cheese, contrasted against a bitter-sweet caramelised crust, this dessert is quite unlike your everyday cheesecake. You'll also get to choose from 8 different nummy flavours, including Chocolate, Charcoal and Creme Brulee – what a dilemma.

Image credit: @thecheeselab2019
The cafe is located in Mount Austin, where there's plenty to do and lots to eat.
Address: 39, Jalan Austin Heights 8/5, Taman Mount Austin, 81100 Johor Bahru
Opening hours: 2PM-11PM, Daily
Telephone: +60 7-288 1691
Website
---
9. The Brewmen – minimalistic cafe with charcoal latte
---

Image credit: The Brewmen
For Marie Kondo minimalism in the form of a cafe, head to The Brewman, which has white walls, high ceilings and few but deliberate decor.

Image credit: @krisyong
Items on their menu includes Charcoal Latte, a marbled brew quite unlike your usual caffeine fix. Brunch grab like eggs benedict, banana toast, and avocado orange toast are available as well.

Image credit: The Brewmen
Address: Lot 2-44, Level 2, Tasek Central, No 2, Jalan Pendekar 16, Taman Ungku Tun Aminah, Skudai, Johor Bahru
Opening hours: Mon – Thu 10AM-12.30PM | Fri – Sun 10AM-12AM
Telephone: +60 16-720 0068
Website
---
10. Cuban Sandwich (古巴三明治) – white and blue cafe with affordable grub
---
Cuban sandwiches are essentially a variation of your everyday ham and cheese bread. While the original version is made with pork, there's now a Halal version sold in JB at Cuban Sandwich, located at Austin Heights. 

Royal blue and vibrant red provide vibrant pops of colour to the space
Image credit: Cuban Sandwich

Image credit: @krissy_lynn_roro
Sandwich flavours here include Manchu Shrimp, Indian Red Chicken, Lamb and Mexican Chicken. Prices here are also pretty affordable – after adding on a drink, your meal will add up to approximately RM15 (~S$4.90).
Address: 31 Jalan Austin Heights 8/8, Johor Bahru
Opening hours: 12PM-3AM, Daily
Telephone: +60 11-1082 2982
Website
---
11. Morihana Pastry – house-shaped bakery with French dessert
---

Image credit: @seradrift
If you come across a house-shaped building that resembles a greenhouse, you're probably right outside Morihana Pastry. Aptly named, as morihana means flower wall in Japanese, the cafe has a green wall lined with draping flowers out front. 

Image credit: @morihanapastry
Originally a pastry supplier, Morihana got so popular that they recently opened their first physical store in Iskandar. Fresh bakes sold here include the Rum and Raisin Tart (RM21, ~S$6.90), Lavender Tart (RM18, ~S$5.90) and Tiramisu (RM20, ~S$6.60).

Image adapted from: @wen97_jia
Make sure to head down as early as possible, as their items often get sold out before the day ends!
Address: Lot B, Jalan Ekoflora 1, Taman Eko Flora, Johor Bahru
Opening hours: Tue – Fri 11Am-7PM | Sat – Sun 11AM-8PM  | Closed on Mon (Closes early if cakes are sold out)
Telephone: +60 16-766 5613
Website
---
12. Whoops – pretty pink cafe with French desserts
---
"Whoops I did it again"- you, after ordering too many desserts at this gorgeous cafe.

Image credit: @annadiary_makeup
Decked in pretty baby pink,  Whoops is a French cafe serving desserts such as Madeleine and Lemon Bars.

Image credit: @jiayiinnnnn

Image credit: Whoops by Soulless Patisserie
Their best seller is the Mille Feuille, a delicate pastry made with layers of vanilla cream and caramel ganache. There are apparently very limited quantities of this produced each day so make sure to get your hands on it if you can! 

Mille Feuille
Image credit: @travlim
Address: 1, Jalan Kuning 1, Taman Pelangi 80400, Johor Bahru, Johor.
Opening hours: 12PM-12AM, Daily
Telephone: +60 18-781 3466
Website
---
Things to eat in JB
---
With these aesthetically pleasing cafes and delicious food, causeway queues are hardly a deterrent. These spots are best visited with a growling stomach so make sure to check out our other articles for fun things to do in the area to work up that appetite:
Things to do
Hotel guides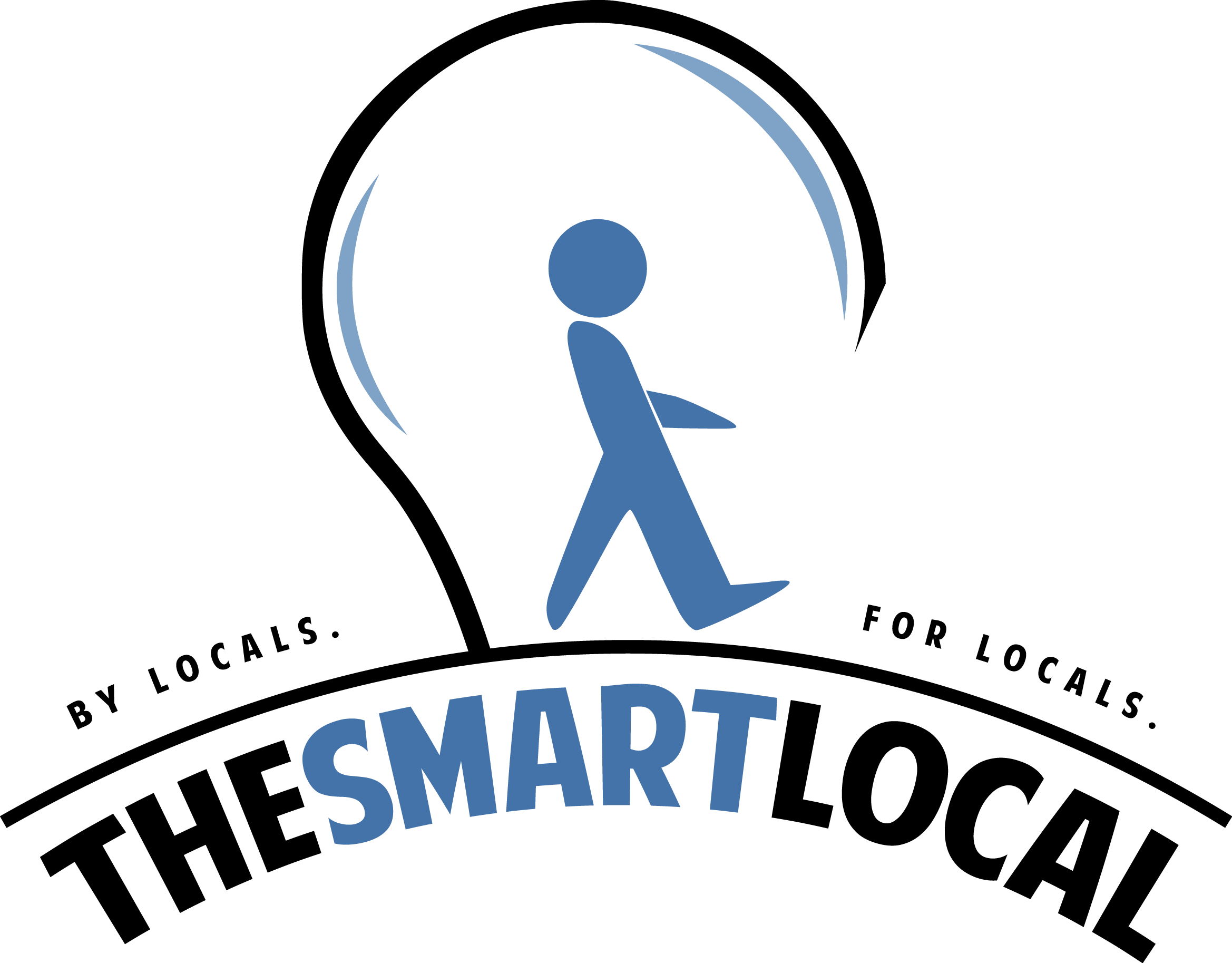 Drop us your email so you won't miss the latest news.