How to improve your immunity with natural foods & supplements
---

Image credit: @skincareandstyle, @thebakersmama
I'm sure we've all fallen victim to the sick bug at least once in our lives. What begins as a sniffle from your seat neighbour soon morphs into a full-out epidemic – and before you know it, half your department has tapped out.
During those times, trips to the doctor are necessary to get that MC, but they do cost a fair bit of money. If you want to cut back on those visits, try boosting your immune system and preventing subsequent illnesses with these 9 natural foods and supplements.
---
1. Turmeric Tea – antiviral and antibacterial properties
---

Image credit: @new_life_nutrition
You might have heard your relative sing praises about turmeric tea for ages – and there's a reason for that. It's a powerhouse drink that comes packed with antioxidant, antiviral, and antibacterial properties – all of which strengthen the immune system, and helps reduce the likelihood of diseases like cancer, Alzheimer's disease, and arthritis. 
How to ingest it: Add some turmeric powder to a cup of warm water and lemon juice. Alternatively, you can purchase teabags of turmeric tea from supermarkets like Cold Storage and NTUC Fairprice.
---
2. Korean red ginseng – enhances blood circulation and overall health
---
Between 10-step skin routines and products with unique ingredients, the things Koreans do for the sake of their health are nothing short of amazing. And amongst them, one of those practices include drinking Korean red ginseng extract.
While Singaporeans usually get their fill of ginseng from a bowl of steaming hot soup, the most effective way to consume it is through ready-to-eat ginseng products such as Cheong Kwan Jang Extract Everytime Balance which contains 21% Korean red ginseng extract. Benefits include enhancing blood circulation and flushing out toxins – which boosts your overall health level and leaves your body fighting fit.  
How to ingest it: Drink it straight from the packet.  
---
3. Cocoa Powder – improves brain function
---

Image credit: @thebakersmama
Yup, you heard right. Thanks to its nutrient-rich content, cocoa powder does the job by reducing cholesterol levels and blood pressure, as well as improving blood flow to your brain.
But before you start stocking up on all things chocolate, here's something to remember. The cocoa in chocolates are mostly processed, which removes a lot of the benefits. Swing by health stores or supermarkets and make sure to pick up cocoa powder in its most natural form.
How to ingest it: Add it to your morning cup of coffee or sprinkle on top of your cereal or oatmeal.
---
4. Matcha – protects the liver
---

Image credit: @skincareandstyle, @ensomatcha
Speak to any matcha addict, and they'll spin tales of the best matcha dessert they've had, where it was at, the benefits of eating so much matcha…the list goes on.
And consuming matcha does have its merits. It's rich in antioxidants, improves brain function, and protects the liver from diseases – so when you're scuffing down those matcha drinks or desserts, you're actually doing your body a favour. Plus, it might even help to burn off stubborn belly fat and lose weight.
How to ingest it: Make a cup of tea by stirring in a small amount of matcha powder into a cup of hot water. Alternatively, add it to breads, cupcakes, or even make popsicles with matcha powder and milk.
---
5. Acai – chock full of vitamins
---

Image credit: @nectarfruits
Those beautifully-arranged acai bowls are no stranger to the aesthetically-pleasing side of Instagram. And these dark purple berries are as nutritious as they are beautiful, coming chock full of antioxidants and vitamins A, B, and C – a much-needed boost, if you're one of those people who constantly fall victim to an illness every month or so.
How to ingest it: Pick up a bag of acai berries from any health store, freeze them, and blend it into a puree. Feel free to go ham by topping it with berries, fruit, granola and nuts.
---
6. Oregano oil – prevents infections
---
Image credit: @stfrancisherbfarm
To the Italian food connoisseur, oregano's a familiar herb. It's a fragrant herb used to spice up any Italian dish, but it can also be turned into an essential oil that's packed with health benefits you'd want to consider.
Oregano oil's a natural antibiotic that staves off infections by fighting off bacteria like the food poisoning-causing Staphylococcus aureus. However, if you're allergic to any herb like basil, mint, or thyme, it's best to find an alternative to this supplement as it's likely to cause a similar allergic reaction too.  
How to ingest it: Dilute a drop of oregano oil in a cup of water, gargle, and then swallow it.
---
7. Ginger – fights off nausea
---

Image credit: @cannaworldmarketlovelan
Ginger's a staple in many Asian cuisines for its tangy flavour, but the medicinal properties of the spice also make it a favourite amongst those seeking natural health supplements.
Apart from its anti-inflammatory and antioxidant traits, it's also highly useful for those suffering from nausea – particularly pregnant ladies and cancer patients undergoing chemotherapy.
How to ingest it: Add organic ginger powder to a smoothie or juice, or make ginger tea by steeping freshly-peeled ginger in a cup of hot water.
---
8. Echinacea extract – boosts immunity against common illnesses
---

Image credit: @groen_geluk_
Flowers are pretty, but more than that, they also pack a mean medicinal punch. Echinacea extract boosts your immunity against common illnesses like the cold, and pumps your body with a bunch of antioxidants that defend you against chronic diseases such as heart disease and diabetes.
How to ingest it: Instructions should be available on the packaging, but as a general rule of thumb, add a drop of it to a large glass of water and take it with food.
---
9. Raw honey – natural remedy for wounds
---

Image credit: @beautyatretreat
Raw honey has long been used as a natural remedy, and even today, we still see the value in it when we lug bottles by the dozens back home after our trips overseas. Apart from the rich source of antioxidants, it also contains antibacterial and antifungal properties that 1) kill unwanted bacteria, and 2) treats wounds by fighting infections and improving the healing rate. 
Make sure you're using raw honey instead of the regular one, as most of the good stuff are gone from the regular store. Pop by a health store instead of a typical grocery store to pick up some – or you could just beg your vacation-going pals to buy some back for you.
How to ingest it: Enjoy it as a spread on top of bread, or simply use it as a sugar replacement.
---
Boost your immunity and live healthy with Cheong Kwan Jang
---
From the young Korean ladies to the ahjummas, ginseng extract is hailed by Koreans all over as a much-needed health supplement. It doesn't just improve your physical health, but also boosts mental productivity, blood circulation, and even helps to combat fatigue and inhibit inflammation in the body.
Consider these ready-to-eat ginseng products from Cheong Kwan Jang. For those trying it out for the first time, you'll experience a little heatiness at the start. That's the cleansing and enhanced blood circulation taking place – don't worry, it'll gradually go away after repeated doses.
It doesn't just have to be plain ginseng, too. The products also come in sachets, packets, and capsules, with flavours ranging from pomegranate to aronia. The Korean Red Ginseng with Pomegranate sachets pack in all the antioxidants you'd usually get from eating the fruit plus vitamins C, B1 and B2 along with polyphenols and potassium to give your immunity that extra boost.
Not to be confused with your regular blueberries, aronia a.k.a chokeberries outrank all other berries in Oxygen Radical Absorbance Capacity (ORAC) value, giving them their superfood status. Also bursting with antioxidants, the Korean Red Ginseng with Aronia health drink can go as far as helping you with urinary tract health, and levelling out your blood pressure.
Whether you're trying out health supplements for the first time, or looking to add more variety to your current routine, these ginseng extracts are the perfect addition to boost your immunity and overall health.
---
This post was brought to you by Cheong Kwan Jang.
Photography by Pepita Hope Wauran.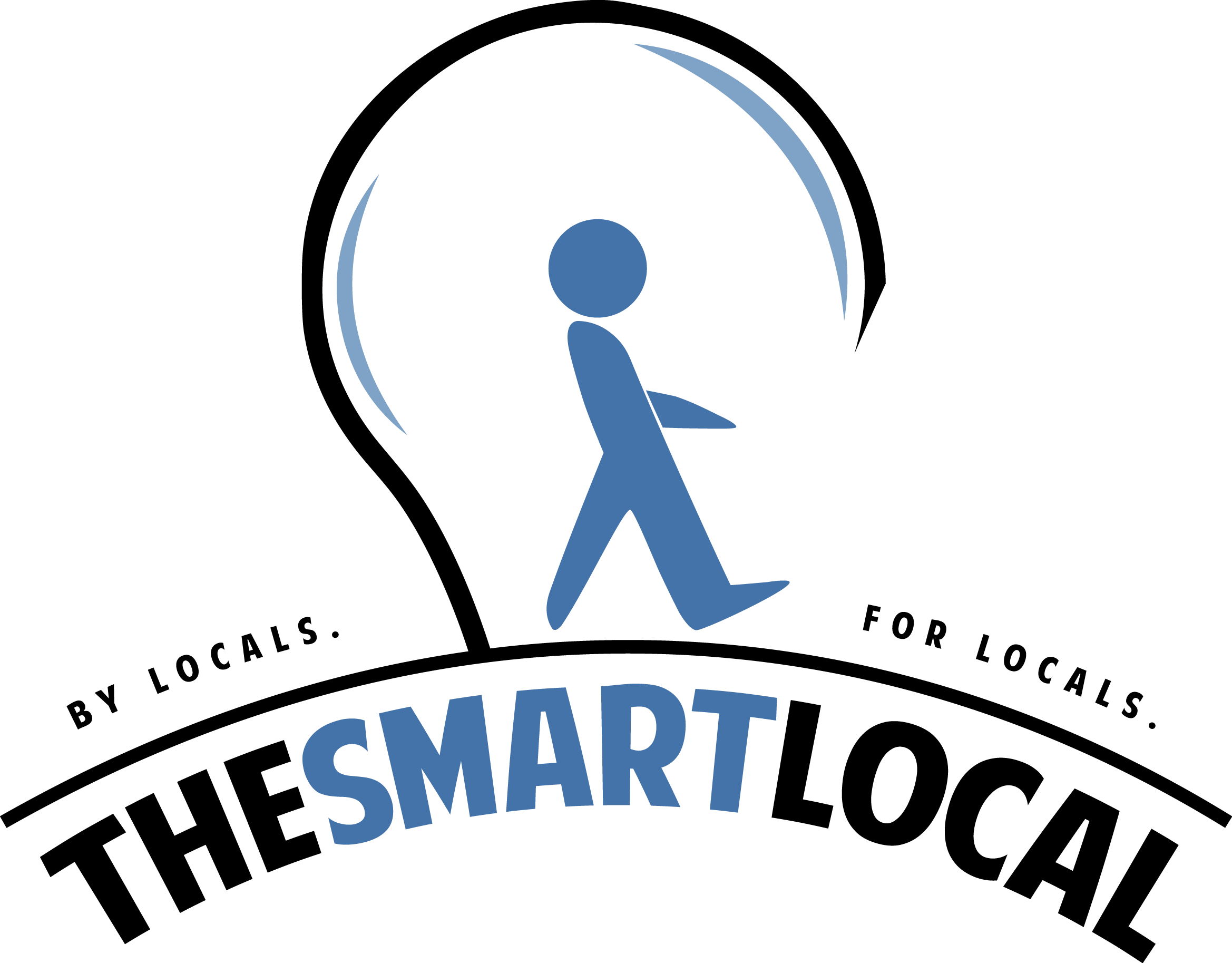 Drop us your email so you won't miss the latest news.