JB's newest and largest mall
Taking a shopping day trip to JB has long been a favourite past-time for Singaporeans, especially on beloved long weekends or public holidays. Whether it's to get our nails done or make our tummies happy, Malaysia always has so much to offer for a kinder price tag.
With the opening of The Mall, Mid Valley Southkey, it's one more reason for us to head in again. Spanning over a crazy 1.5 million square feet with a total of four different entrances, the gleaming mall is every shopaholic's dream come true. Here are some stores you have to hit up:
1. FamilyMart
Those who have ventured to Japan before will be no stranger to FamilyMart – one of the many iconic convenience stores that's the source of all our onigiri and oden fixes. Plus, the store has rows and rows of Japanese snacks you can't get back in Singapore's convenience stores.
The onigiri selection has a myriad of flavours to keep your tummy happy, with options like salted salmon, teriyaki chicken and tuna.
And if you're looking for something more filling, you can get a full course meal right here – with main meals such as Katsu Curry Rice that you can heat up and dessert choices such as Matcha Parfait. There's even a seating area for you to enjoy all the food at a wallet-friendly price.
Before you leave, try some of the Japanese oden, a type of fish cake stew. The well-loved street food in Japan comes with 2 broths here – Original and Tom Yum. All you gotta do is to pick the ingredients you want in your oden, including Ajitsuke Tamago, fishballs and daikon. We're just glad that we don't have to take an eight-hour plane ride to enjoy all this anymore!
Lot number: LG-020
Opening hours: Mon-Sun 10AM-10PM
Website
2. Din by Din Tai Fung
You can watch xiao long baos (XLBs) being made from the glass window
Many have been known to profess their undying love for the fried rice and XLBs at Din Tai Fung. Din by Din Tai Fung takes a new spin on the food that many of us know and love, being the first pork-free Din Tai Fung outlet right here in JB.
Try out the Chicken Chop Fried Rice (RM28.30, ~S$9.30) which serves as a worthy competitor to the famed pork chop fried rice. While the rice remains just as savoury, the fried chicken was peppery and makes for a delicious pairing. There's even Sambal Chicken Xiao Long Baos (RM24.50, ~S$8.06) with the same shiokness as a XLB but with a kick of spice.
Our favourite dish ended up being the unconventional Sambal Chicken XLB, that had a rich and spicy sambal broth
Other special mentions include the Braised Beef Noodle Soup (RM33.70, ~S$11.07) and the Lamb Xiao Long Baos (RM26.40, ~S$8.67) that you won't be able to find in Singapore.
Lot number: LG-005 & 006
Opening hours: Mon-Sun 10AM-10PM
Telephone: +60 7-336 1855
Website
3. HeyCha
From left to right: Signature Fruit Tea, Brown Sugar Milk with Pearl and Midnight Blue Tea
HeyCha isn't hard to miss – just look out for the snaking queues and its bright neon light logo that serve as the background of many IG stories while we were here. Only available in Malaysia, the store is best known for its Signature Fruit Tea (RM9.90, ~S$3.25) with oranges, lemons, limes, cubed pineapples, peaches and watermelons.
Next on the notable mention list is their Midnight Blue Tea (RM9.90, ~S$3.25) – a concoction of blue pea tea, calamansi, and lychee – our fave part of it all is how the drink transforms from blue to purple, making it a pretty cool Boomerang snap.
There doesn't have to be guilt associated with getting your bubble tea fix anymore either – all their fruit teas use fresh ingredients with no added artificial flavourings.
Those big on the brown sugar craze can go straight for the store's very own Brown Sugar Milk with Pearl (RM7.90, ~S$2.59). This has got a generous drizzle of caramelised brown sugar down the sides, creamy fresh milk and freshly cooked pearls.
Lot number: LG-046
Opening hours: Mon-Sun 10AM-10PM
Website
4. SOGO
Walking around the IKI NA section, a Japanese brand with clothes, accessories and homewares
Some might remember the SOGO that Singapore once had in Raffles City way back in the 90s. While this Takashimaya-esque department store has since closed down on our shores, you can hit up the next nearest outlet in JB. From beauty products to homeware goods, you'll easily kill off an hour wandering around the place.
SOGO's opening promotions are ongoing now until 9th June 2019 and all you have to do is sign up for the free SOGO app to get a membership for the next 5 years. With a minimum spend of RM100, ~S$32.91 for members, you can purchase a handy bag organiser at RM8, ~S$2.63 or Moroccan-inspired mugs (RM16, ~S$5.26) and throw pillows (RM28, ~S$9.20).
Lot number: AT-1
Opening hours: Mon-Sun 10AM-10PM
Telephone:+60 73369788
Website
5. Say Nails Services
Getting your nails done in Singapore can get pretty expensive sometimes, especially if you opt for a gelish manicure. But at Say Nails Services, you can get yourself pampered like royalty for cheaper prices – an express gel manicure is just RM55, ~S$18.09 here. The salon also offers services for lash extensions and brow embroidery.
The soft fluorescent lighting and minimalistic decorations will make you completely relaxed while you sit back and enjoy yourself
Lot number: S-045
Opening hours: Mon-Sun 10AM-10PM
Website
6. Penang Road Famous Teochew Chendul
If there's one thing that we like to cross the causeway for, it's definitely the food. Make your tummy happy by trying out some of the traditional desserts at Penang Road Famous Teochew Chendul, a family-owned chain of stores that's been around for six whole generations. We knew that the chendul here must be pretty killer to have lasted this long!
The shaved ice is served together with the classic bright green pandan-flavoured jelly and kidney beans in coconut milk or your choice of flavour.
In addition to their Signature Chendul (RM6.10, ~ S$2), the store also serves Milk Tea Chendul (RM7.50, ~ S$2.47). If you're a classic milk tea lover, it's pretty worth trying. The shaved ice and milk tea mixture was sweet without being excessively so and is a refreshing snack to have in between shopping sprees.
Penang Curry Mee with a special coconut milk broth and a spoonful of chilli – not exactly your conventional broth!
Don't overlook the other main meals while you're here, like the Penang Curry Mee (RM10.30, ~S$2.38). You can choose how much chilli to mix in with the soup depending on your spice preference too. Other dishes include traditional Penang fare such as Assam Laksa (RM10.30, ~S$2.38) and Penang Prawn Mee (RM10.30, ~S$2.38).
Lot number: LG-017
Opening hours: Mon-Sun 10AM-10PM
Telephone: +60 7-336 3381
Website
7. Voga Vita Hair Salon
If you're looking to get pampered even more, treat yourself to a trip to Voga Vita Hair Salon. The salon uses products made from essential oils and pure plant extracts – so you can be assured that your locks won't have any harmful chemicals on them. You can drop by for a simple wash and cut (RM70, ~S$23), or even go all out with a perm or rebonding sesh (RM320-380, ~S$105-125 for each) while here.
Lot number: S-043
Opening hours: Mon-Sun 10AM-10PM
8. Village Grocer
Village Grocer is a mini village within the mall, with an enormous supermarket, F&B outlet and a stationery store. Both adults and little ones can be easily entertained for hours on end here just wandering around.
Walk into Czip Lee, the stationery store, and be mesmerised by the huge and colourful space before you. A large screen greets you at the entrance with tutorials on calligraphy and DIY crafts while various corners of the store show off quirky t-shirts, paper mache animals, even an inking station where you can try using fountain pens.
There's even a scheduled workshop corner for little ones with weekly workshops such as that teaches them new skills like coding and science topics in an engaging manner.
Dishes such as the roasted pork with garlic rice (RM22.70, ~S$7.467) are good for those who want their individual portions
Meat-eaters will enjoy a meal at The Butcher's Kitchen, which serves a variety of German-inspired dishes. This spot is perfect for bigger groups as they have hearty sharing platters that won't burn a hole in your wallets, such as the Wagyu Beef Sausage Rings (RM33.15, ~S$10.89) and Farmer's Bratwurst (RM10.00, ~S$3.29).
Lot number: AT-2
Opening hours: Mon-Sun 10AM-10PM
Website
9. YSL Beauty
With YSL Beauty's very first outlet in JB, you'll be able to test-try all the makeup you want. The store' wide makeup range has enough for you to have a field day – from all sorts of lipstick shades and their best-selling cushion foundation, the Le Cushion Encre De Peau.
Pamper yourself trying out all the makeup products at their vanity tables
The friendly staff here will also assist you with whatever it is that you need, whether it's finding out which product is the best for your skin type or figuring out which foundation shade matches your skin tone.
Lot number: G-030
Opening hours: Mon-Sun 10AM-10PM
Telephone: +60 7-268 0221
Website
Visit The Mall, Mid Valley Southkey in JB
The Mall, Mid Valley Southkey is the largest integrated mall in Johor – the grandeur of the place bumps up the shopping experience for sure.
There's always something exciting about going to new malls – whether or not you're a shopaholic. While there are many opening promotions ongoing from the opening season and Hari Raya celebrations, you can also look forward to more stores like A&W and Muji!
It's always nice to give yourself a break from going to the same usual malls and restaurants. The next time you treat yourself to a day trip out to JB, head to The Mall, Mid Valley Southkey to kaypoh a little and enjoy some of the goodies you can't get in Singapore.
The Mall, Mid Valley Southkey
Address: No. 1, Persiaran Southkey 1, 80150 Johor Bahru, Johor, Malaysia
Opening hours: Mon-Sun 10AM-10PM|
Telephone: +60 7-336 9288
Website
Getting here:
By Grab/Taxi
From: JB Sentral, CIQ Drop-Off
Average price: RM8, ~S$2.64
By Bus (Causeway Link)
From: JB Sentral
Average price: RM1, ~S$0.33
---
This post is brought to you by The Mall, Mid Valley Southkey.
Photo credit: Pepita Hope Wauran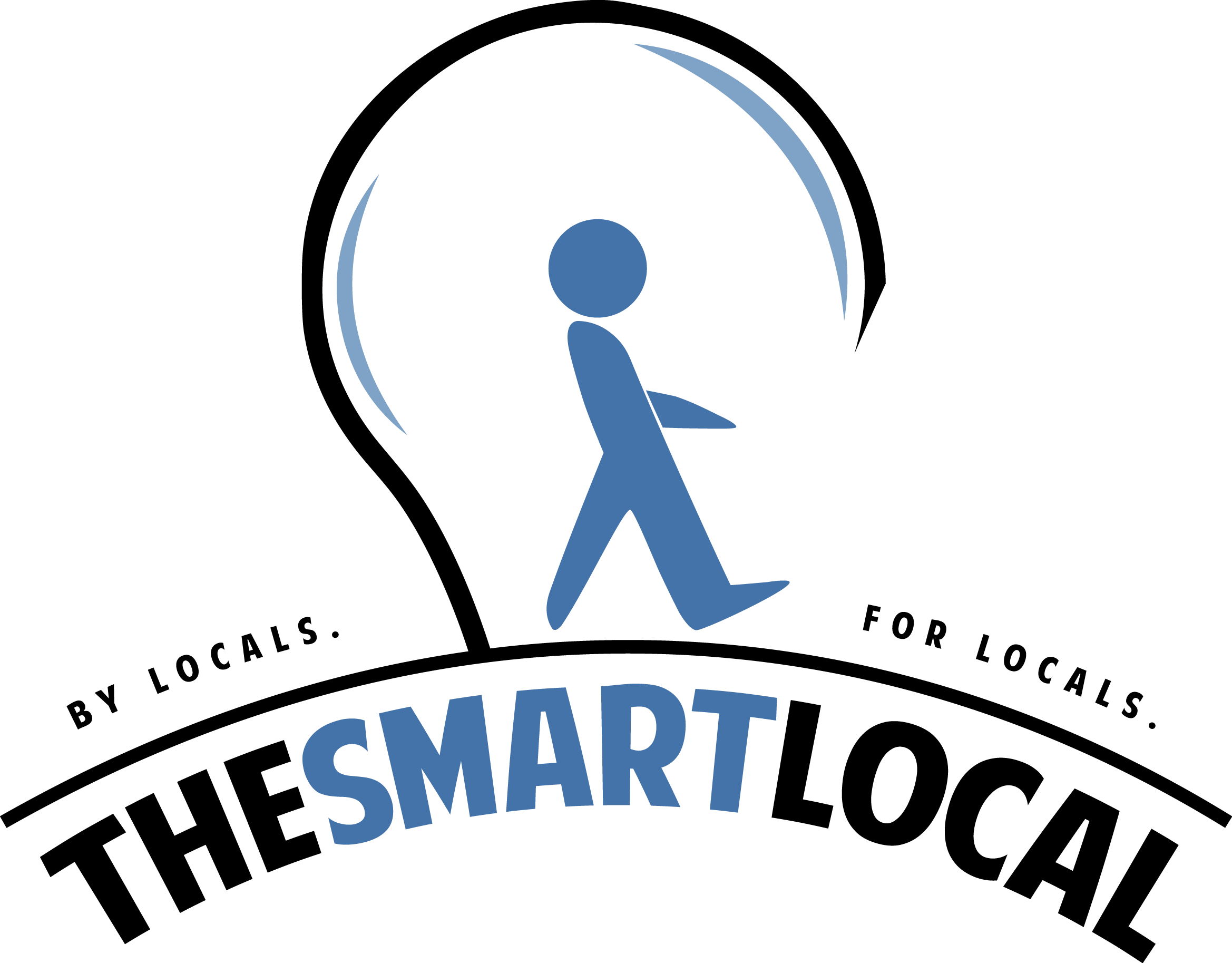 Drop us your email so you won't miss the latest news.