New hotels & resorts near Singapore
---
"I want to travellllll!" – us every day, since 7th April 2020. It's been more than a year since most of us have last set foot out of the country and therefore, since any of us have had our wanderlust quelled. 
Many Singaporeans are missing their holiday favourites like South Korea, Thailand and Malaysia. So below, we've sussed out some of the coolest new hotels and resorts near Singapore to escape to once travel's safe again. Think a secluded mountain hideaway in Bali, wintery ski resort in Japan and coastal Johor resort that's just a 1.5-hour drive away.
Note: Room rates may also vary.
---
1. Anantara Desaru Coast (Johor, Malaysia)
---
Super chio villas a 1.5H drive away
---

Image credit: Anantara
If there's one destination we all sorely miss during this era of travel restrictions it's Johor,  Malaysia. In the past year, the land of affordable shopping, massages and food has been welcoming a myriad of new hotels such as the Anantara Desaru Coast.

Deluxe Sea View Corner Room
Image credit: Anantara 
Just a 1.5H-drive away from the causeway, this beachfront resort is perhaps the nearest and easiest escapade for Singaporeans once it's safe for us to make that pilgrimage across the border again.
Step into their Premier Rooms (RM730/~S$236) fitted with a large balcony, or let loose and splurge on their super chio villas that come with a private pool. It's something to treat your travel-deprived self to, now that you're finally free from our very lovely – but also very tiny – little red dot.
Rates: From RM730/~S$236 per night
Address: Persiaran Pantai, Desaru Coast, 81930 Bandar Penawar, Johor, Malaysia
Travel time from Singapore: 1.5-hour drive
---
2. Amanjena Resort (Malacca, Malaysia)
---
"Santorini" in Malacca
---

Image credit: @shiey_da
Slightly further away in Malacca, lies Amanjena Resort, which looks like Greece but is actually only around a 3-hour drive away. With the iconic white and bright blues of the idyllic Greek town of Santorini, it's easy to convince yourself that you're way up in the Northern hemisphere, along the Mediterranean sea.

Family Room
Image credit: The Amanjena Resort
There are the usual pool, sea or garden-view rooms that you can pick from here, but what's great for larger groups is their spacious Family Room (RM650/~S$203) that can fit up to seven people. Regular Deluxe Rooms, on the other hand, start from a wallet-friendly RM350/~S$113 and are great for a couple's getaway.

Image credit: The Amanjena Resort
With only 10 rooms available in this resort, you'll want to make reservations ahead of time. 
Rates: From RM350/~S$113 per night
Address: The Amanjena Resort, Jalan Pengkalan Balak, Pengkalan Balak 78300 Masjid Tanah, Malaysia
Travel time from Singapore: ~3-hour drive
---
3. Munduk Heaven Luxury Villas (Bali, Indonesia)
---
Bathtub jacuzzis in the mountain
---

Image credit: @tisha_lauda
Half of us go to Bali for the gorgeous beach resorts, and the other half for its majestic mountains. Other than scaling Mount Batur, experience the great outdoors of Bali at the new Munduk Heaven Luxury Villas, that's located at the northern end of the island, away from the crowds of tourists..

Floating Villa room
Image credit: Hotels
A stay here comes with the holy trinity of a bathtub jacuzzi, an infinity pool and panoramic views of nature all around. Breathe in the clean mountain air, and enjoy a slower pace of life for that much-needed detox from reality.

Image credit: @tarinaminusta
With a scenic locale such as this, you don't have to chase the sunrise; it'll come to you – as long as you can wake up for it, that is.
Fun fact: Sunrise in Bali is around 6AM, depending on which time of the year you visit.
Psst, while waiting for the travel restrictions to lift, try a 3D2N "Bali" itinerary in Singapore.
Rates: From IDR1,725,000/~$158/night
Address: P37J+PG Munduk, Buleleng Regency, Bali, Indonesia
Travel time from Singapore: ~ 2.5-hour flight
Munduk Heaven Luxury Villas website
---
4. Nirjhara (Bali, Indonesia) 
---
Treehouse suites & infinity pool facing a waterfall 
---

Image credit: @farizmoestar
A stone's throw away from the popular tourist attraction Tanah Lot is Nirjhara – which may sound like a Japanese word at first, but is actually Sanskrit for "waterfall". Why? Because there's a whole gushing waterfall running through the resort. As if that isn't beckoning enough, there's an infinity pool from which you can comfortably enjoy the scenery. 

Image credit: @whatsnewbali
Pool aside, their treehouse-inspired Canopy Suites also provides a stellar view. Feel like a million bucks with the suite's indoor rain shower and private rooftop deck, complete with a standing tub facing the nearby paddy fields. 

Image credit: Nirjhara
No worries about busting your entire trip's budget on accommodation either, as this suite starts from a reasonably-priced IDR2,211,000/~S$200 per night.
Rates: From IDR2,211,000/~S$200 per night
Address: Jalan Nirjhara, Banjar Kedungu, Belalang, Kediri, Tabanan Regency, Bali 82121, Indonesia
Travel time from Singapore: ~ 2.5-hour flight
---
5. Marriott Hotel Harbour Bay (Batam, Indonesia)
---
Batam's first 5-star hotel 
---

King Guest Room (IDR1,235,000/~S$113) with giant windows facing the sea
Image credit: Marriott
After JB, Batam has always been our next nearby weekend go-to. After all, it's only a 40-minute ferry ride away. Aside from the usual Harris or Montigo, there's a new hotel in town to consider: Marriott Hotel Harbour Bay, the first 5-star hotel on the island.

Rooftop cafe surrounded by water
Image credit: @batammariottharbourbay
Facilities here include a 24-hour gym, rooftop cafe and outdoor infinity pool where you can enjoy unobstructed views of the Singapore Strait, and ferries going past. The good news is that the hotel is linked to the Harbour Bay Ferry Terminal, so checking in is as easy as popping out of the terminal and waltzing into the hotel. 

Image credit: Marriott
With its proximity to the Grand Batam Shopping Centre, Nagoya Hill Shopping Centre and  Golden City Go-Kart, everything you need to keep yourself entertained for the weekend is a short drive away.
Read our guide to Batam's attractions.
Rates: From IDR1,235,000/~S$113 per night
Address: Jalan Duyung, Kelurahan Sungai Jodoh, Kecamatan Batu Ampar, Batam 29453
Travel time from Singapore: 40-minute ferry ride
Marriott Hotel Harbour Bay website
---
6. Sawasdee Village Resort (Phuket, Thailand)
---
Galaxy pools and royal architecture
---

Image credit: Booking
We can probably all agree that a resort's pool can either make or break your stay. At Sawasdee Village Resort, enjoy what looks like a mystical scene out of a fairytale with their surreal swimming pools that glimmer, thanks to light installations on the pool floor.

Image credit: Sawasdee Village Resort
Two of their three pools are "galaxy pools", or what they call "Canal Pools", as they meander past the villas and suites, looking like a reflection of the milky way or a magical river – whichever your imagination allows.

Cabana Suite (from THB9,100/~S$384) with direct pool access
Image credit: Booking
But it's not only at night when the resort shines – come daytime, the traditional art and architecture of the space truly stand out. The hotel spells "royalty" with grand outdoor walkways decorated with engravings and statues, and lavish rooms decked in gold.
Pick from four different types of rooms: Garden Deluxe, Oasis Suite Garden View, Cabana Suite Pool Access and The Baray Villa – all of which either have a view of the pool, or direct access to it.
Rates: From THB2,800/~S$118 per night
Address: 38 Kade Kwan Rd, Tambon Karon, อำเภอ เมืองภูเก็ต Chang Wat Phuket 83100, Thailand
Travel time from Singapore: ~ 2-hour flight
Sawasdee Village Resort website
---
7. Hilton Daxing (Beijing, China)
---
"London" in Beijing's City centre
---

Image credit: Booking
While we often associate the bustling Beijing with attractions like Tiananmen Square and the Forbidden City, the city has a new "mini-London" in town that'll turn heads: Hilton Daxing hotel.

Image credit: Booking
Classical architecture isn't the image that comes to mind when we think of Beijing, but the hotel channels some serious European holiday vibes with its facade. Wander amidst a majestic clock tower, cascading fountains and terraces with wrought iron railings. It's really no wonder that the hotel has been a popular spot for weddings among locals.

Image credit: Priceline
Inside, the rooms complete the "European" experience with marbled bathrooms and arched windows with a view of the rest of this city replica.
Rates: From RMB990/~S$200 per night
Address: Huaibaishu Street Nanli Building 18, 高米店 邮政, Daxing District, Beijing, China
Travel time from Singapore:~ 6-hour flight
---
8. Park Hyatt Niseko Hanazono (Hokkaido, Japan)
---
Monochrome ski resort
---
A trip to Japan is never a bad one. The people are polite, food is 200% worth the weight gain, and scenery is impeccable. It doesn't matter whether you're down in Okinawa or up in Hokkaido, which is where the new Park Hyatt Niseko Hanazono sits.

Image credit: @ort0122
Perched near the top of Mount Niseko, this new monochrome ski resort is where you can enjoy the pearly-white winters of Japan's northern tip. From November to February, try winter sports like skiing and snowboarding or sign up for a thrilling snowmobile tour in the sweet sub-zero temperatures.
There's also a unique snowshoe tour where you can attach a pair of giant flat soles to the bottom of your shoes – to avoid sinking into the snow – and explore the nearby Hanazono forest.

Image credit: Trip Advisor
After embracing the cold, head back to the luxuriously warm resort to defrost. The hotel has an onsen bath and 25M indoor pool. If you're willing to drop some extra cash, there's also the option of their super-swell Deluxe King Suites (¥44,200/ ~S$543), with a private onsen pool facing the mountains.

Deluxe King Suite
Image credit: Booking
Rates: from ¥26,350/~S$324 per night
Address: 328-47 Iwaobetsu, Kutchan, Abuta District, Hokkaido 044-0082, Japan
Travel time from Singapore: ~ 8-hour flight
Park Hyatt Niseko Hanazono website
---
9. Hoshino Resorts KAI Kirishima (Japan)
---
Onsen town with picture-perfect windows 
---

Image credit: Hoshino Resorts
Search "picture-perfect" on Google and Hoshino Resorts KAI Kirishima would come up. Well, it should, at least. Unlike most hotels that don't scrimp on interior decor, there aren't any paintings hanging around in your room here – and really, there's no need for them. The view from your room in this resort is a work of art in itself, facing the sprawling expanse of the Kirishima Kinkowan National Park and nearby volcano, Sakurajima.

Image credit: Hoshino Resorts 
Onsens are what the KAI hotel chain is known for, and you won't be disappointed here with their outdoor hot springs offering a stunning view of the sunset. When the weather gets too cold, indoor onsens are also available, alongside their MUJI-like lounge where you can sip on complimentary drinks before heading back into the rejuvenating natural hot spring.
Check our 3D2N guide to a Japan holiday in Singapore, if you simply can't wait!
Rates: From ¥16,200/~S$200 per night
Address: 2583-21 Kirishimasan, Kirishima, Kagoshima 899-4201, Japan
Travel time from Singapore: ~ 7-hour flight from Singapore to Narita & ~ 2-hour flight from Narita to Kagoshima
---
10. Hilton Sinban (Taipei, Taiwan)
---
Glassy infinity pool in the sky 
---

Image credit: Booking
A day out in Taiwan often involves stuffing yourself silly at their best night markets, exploring the old city of Jiufen and releasing a lantern or two at Shifen. On your next visit, end each exciting day on a high note with Taipei's Sinban Hilton Hotel. 

Image credit: @luluslin
One of the newest hotels in Taiwan, this fresh addition to the city has a glassy oasis in the sky, with an MBS-like infinity pool that overlooks the city. Gaze over the edge as you watch the world go by 31 storeys below or rest on one of their deck chairs and rattan seats sheltered by palm trees.

Image credit: Trip
If you'd prefer some privacy instead, the Triple Room (NT5,530/~S$260) has bathtubs facing the city and mountains. All you need are some bath bombs and wine to unwind before exploring getting back to exploring the city the next day.
P.S. Check out our insider's guide to exploring Taipei on a budget.
Rates: From NT4,170/~S$200 per night
Address: No. 88, Minquan Road, Banqiao District, New Taipei City, Taiwan 220
Travel time from Singapore: ~ 5-hour flight
---
Bonus: Lotte Hotel Sokcho (South Korea)
---
Water park by the sea
---

Image credit: Hotelopia
Two hours by car from Seoul, the province of Sokcho is one of the places you can't miss on a holiday to Korea. Other than visiting the country's "most beautiful mountain" of Seoraksan, check out their new spoil-market Lotte Hotel Sokcho, which opened slightly before Covid-19 hit.

Image credit: Lotte Resort Sokcho
Perfect for families, Lotte Hotel Sokcho is a two-in-one hotel and water park. A stay here would be nothing short of exciting, with three giant water slides, an aqua obstacle course and a water playground. To top it all off, the hotel is also home to infinity pools, a gym, an indoor children's playground and a myriad of restaurants – you'll basically never have to leave during your stay here.

Image credit: Agoda
Room rates begin from USD144/~S$190 if you book early, and hotel guests can enjoy 30% off their water park tickets (U.P. KRW36,000/~S$43).
Rates: USD144/~S$190 per night
Address: 186 Daepohang-gil, Daepo-dong, Sokcho-si, Gangwon-do, South Korea
Travel time from Singapore:~ 6-hour flight
---
New hotels and resorts in Asia 
---
We can't wait for the day we get to safely collect new stamps in our passports once again. Till then, it never hurts to start planning early – especially with all that recent talk about air travel bubble arrangements with Taiwan and potential safe corridors to Batam.
For more future travel inspirations: 
---
Cover image adapted from:Booking, @batammariottharbourbay, @tarinaminusta, Hoshino Resorts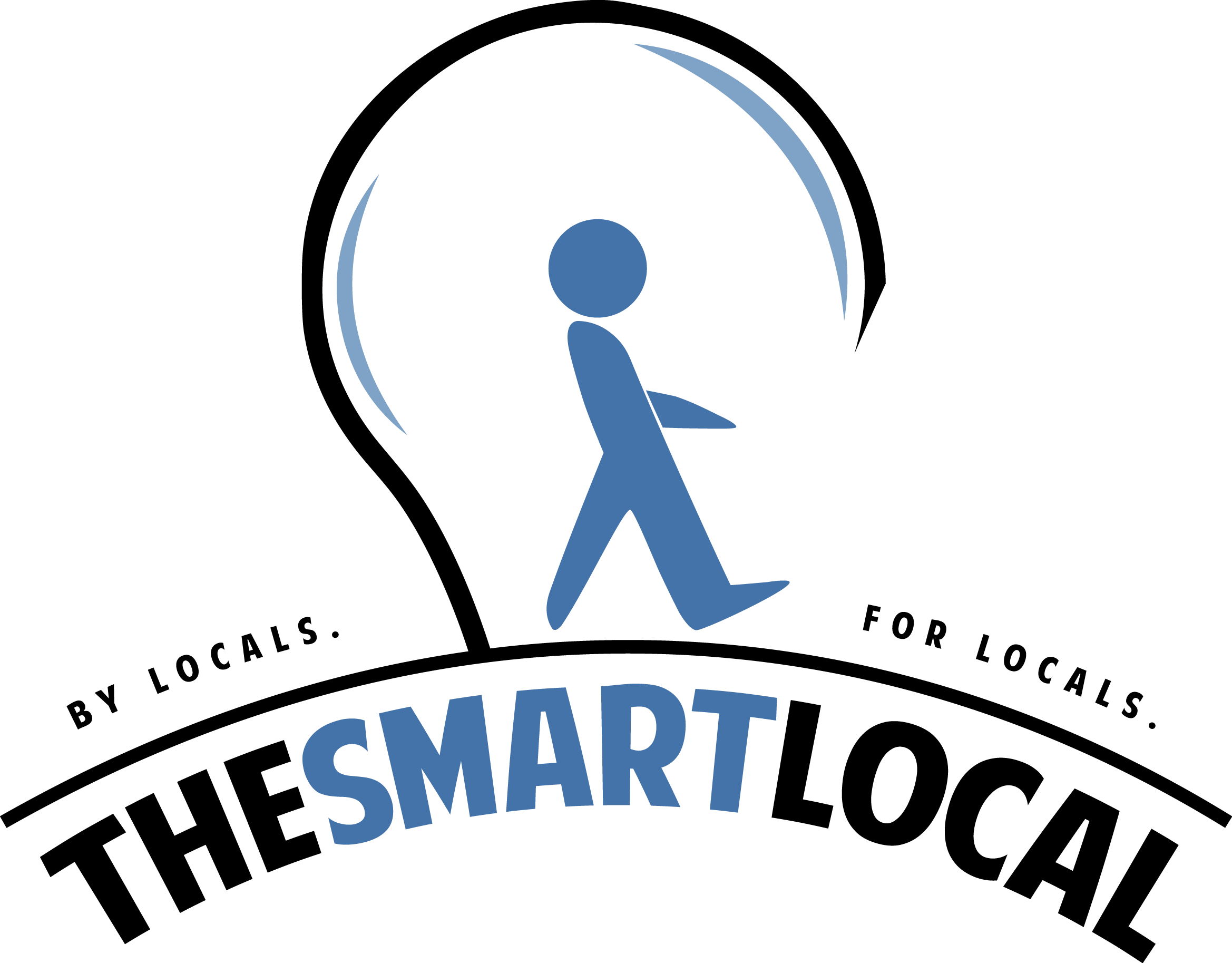 Drop us your email so you won't miss the latest news.