Things to do in June 2021
---
Alas, the new Phase 2 (Heightened Alert) measures have taken most of us by surprise. But while we have to put some plans on hold, there are still plenty of things to do in Singapore over the weekends and upcoming June holidays as we end the first half of 2021.
For a great time trying new experiences with loved ones, check out these 14 new things to do in June for fun and meaningful ways to spend this month:
For deliveries at home:
---
– Indoor –
---
People are encouraged to stay in as much as possible during this new phase, but aside from becoming one with the couch, there are plenty of things you can do from the comfort of your homes.
---
1. Conquer a 30-day fitness challenge at home
---
It's time to unlock the floodgate of memories of Chloe Ting and #fitspo IG stories. From a flat abs challenge to a jump rope challenge, choose from a slew of 30-day fitness challenges depending on the group of muscles you're trying to tone up and your preferred types of exercises. 
These challenges start out easy but the intensity gradually amps up so that you will progress day by day towards achieving your fitness goals. By the end of the month, you can leave the house and – fingers crossed – hit the beach with a toned up bod.
Check out our full list of 30-day fitness challenges. 
---
2. Play free online games with friends
---
Image adapted from: Gartic.io
Another blast from the past from our Circuit Breaker days: countless online games to pass the time with our friends. You can't physically meet with your 5-pax gang anymore, but the myriad of online games available lets you jio groups of as many as 20 people. 
Pick from online versions of popular games like Cards Against Humanity, or opt for Game Pigeon with its library that's chock-full of party games. You'll be sure to have a whale of a time laughing at your friends' drawings and engaging in a little friendly competition.
Check out our full list of free online multiplayer games.

---
3. Have a behind-the-scenes virtual experience with zoo wildlife 
---

Image credit: TTG Asia 
Heading out for non-essential purposes during this time is not encouraged, but there is another way to get in touch with nature without wending your way over to Mandai. Hello From The Wild Side is back with its second season from May 22nd 2021, and it boasts new segments like Zoo Explained!, where questions on animals are answered every month.
Some unique online opportunities include meeting our zoo's new rhino baby and pets like cats, dogs and even mice in the Animal Friends show. Apart from being thrilled by the cute furballs on screen, you and your kids will also get to learn about animal behaviour, and interesting behind-the-scenes facts of our zoo. 
Price: $10 per screen for a 20-minute session
Book your session here. 
---
4. Start your own garden in your HDB
---
Image credit: @jisthome 
If you don't want to venture into the great outdoors because – you know, Covid-19's lurking – then here's a new hobby you can pick up to bring nature right into your homes. 
Whether you're looking to harvest your own aloe vera gel, or would like to cook with home-grown lettuce and onions, all it takes is a little patience and some gardening tools to start your own garden. It can even be a great hobby to reduce your anxiety and stress levels as you busy yourself honing your green fingers.
Check out our full HDB gardening guide.
---
5. Enroll in an online fitness class
---
Gyms and indoor fitness classes are closed temporarily, but sometimes all you need is some space at home and a little motivation to clock in some exercise and get dem gains. For your exercise fix, there are online fitness classes aplenty – ranging from martial arts techniques to strength and cardio interval workouts.
Even if you've got no weights or gym equipment on hand, there are plenty of classes to help you level up from push-ups and crunches – a great way to spice up your workout regime.
Check out our guide to free online fitness classes.
---
6. Catch Singapore's first virtual magic theatre show
---
Image credit: Ticketmaster SG 
There's no shortage of live streams these days, whether they're virtual concerts or online classes. However, on 25th June 2021, you can get in on Singapore's first ever interactive virtual magic experience, Dream. The show features award-winning illusionist Kyle Ravin and will be streamed on Zoom.
You can also take this opportunity to practice a new, entertaining skill by signing up for a separate master class on the basics of magic and deception. As part of your two-hour apprenticeship, you will also receive a free e-book containing 40 over tricks so you can pull a fast one on your friends IRL next time with your newfound magical chops.
Price: $29 (show or workshop) | $50 bundle (show and workshop)
Dates: 25th June, 8PM (show) | 27th June, 10AM (workshop)
Find out more about DREAM. 
---
– Outdoor –
---
Note: As per new Covid-19 restrictions, social gatherings have been capped at two people per group. Do adhere to social distancing guidelines and measures as advised by the government.
---
7. Create a unique art piece at Pendulum Art Jamming
---
Skribbl.io isn't the only way to get artistic during this period. Motion Art Space puts a new spin on art jamming, letting you whip up mesmerising masterpieces through pendulum and spin painting. All you have to do is pick from a vast collection of vibrant paints, and let gravity work its magic as tones swish and splash to create captivating patterns and designs.
All paints used here are water-soluble and non-toxic, great for a one-on-one date with your kid. You'll also get to bring home your masterpieces after two – three days of drying at the studio.
Price: $69/pax
Address: 36A Arab Street, Singapore 199735
Opening hours: Tue – Sun 11AM-10PM (Closed on Mondays)
Telephone: 8448 9750 (Advance booking is required)
Check out our full Motion Art Space guide.
---
8. Visit the newly-revamped Changi Chapel & Museum
---
Changi is not only home to the airport and Jewel. Recently opened after undergoing restoration, Changi Chapel & Museum offers a gateway to remember our turbulent wartime years through immersive replicas of prison environments, artefacts, as well as multimedia digital displays.
Don't miss out on visiting the serene Chapel which houses the Changi Cross, made by WWII prisoners of war for a glimmer of hope and faith in gruelling times. 
Before leaving, you'll also get to pick up books, mugs and memorabilia depicting the Japanese Occupation to support this important monument to our past. 
Price: Free (for Singaporeans and PR) | $5 – $8 (foreigners)
Address: 1000 Upper Changi Road North
Opening hours: Tue – Sun 9.30AM-5.30PM, last admission at 5PM. Pre-booking required.
Check out our full Changi Chapel & Museum guide. 
---
9. Dabao your meals and support elderly hawkers
---
Image credit: @wheretodapao 
Eating out and gathering in restaurants have given way to takeaways, food deliveries and home-grown masterchefs. If you constantly find yourself wondering what to eat, @wheretodapao lets you settle your meals while supporting elderly hawkers during this tough period – especially those who haven't made the jump to digital delivery platforms.  
The admin spotlights three different hawkers everyday, whether they sell fruit juices in Old Airport Road Food Centre or kway chap in Yishun. The posts are also accompanied by heartwarming captions that share the stories of these hawkers – from their trademark cheerful greetings to the storied past of their stalls.
Check out @wheretodapao on Instagram. 
---
10. Visit the Road Safety Community Park at ECP to relive primary school memories
---
Image credit: @highlanderx 
For a potent dose of nostalgia, head down to the Road Safety Community Park at East Coast Park, which has recently been opened to the public for visits on days when there are no school bookings. Whether you got to ride the pedal go-karts or were unfortunately relegated to the role of a pedestrian, most of us have visited this place at least once as part of a primary school excursion.
You can pose for pics at the Shell Petrol Station mock-up that is still around now, or bring the kiddo for a go at hitting the roads on wheels. You can't quite score one of those iconic yellow pedal go-karts from your primary school days, but bike rentals are available at kiosks nearby.  
Admission: Free
Address:  910 East Coast Parkway, Singapore 449889
Opening hours: 24 hours, Daily
---
11. Catch a movie at the pop-up cinema by The Projector
---
Image credit: The Projector 
For those who dig old school vibes, Projector X is a new neon-lit retro pop-up at Clarke Quay – one among the series of upcoming pop-ups by independent cinema The Projector. There, you can choose between the club-like booth seats or the spaced out theatre seats to catch classic movies like Breakfast at Tiffany's or Sound of Metal – to name just a few.
Everyone will be issued a pair of wireless headsets to listen to the audio track of the movie and you can adjust the volume accordingly a la Silent Disco. 
Price: $18.50/ticket (Wed & Thu) | $20/ticket (weekends, PH & eve of PH)
Address: Riverside Point, 30 Merchant Road, #04-13, Singapore 058282
Opening hours: Wed – Fri 4PM-8.30PM | Sat, Sun & PH 1PM-8.30PM
Check out our feature on Projector X.
---
12. Enjoy IG–worthy neon displays at the Malay Heritage Centre
---
Image credit: Malay Heritage Centre 
Hari Raya Puasa might be over, but the celebrations don't stop there at Malay Heritage Centre. Till 13th June 2021, you can catch the IG-worthy neon light installations at Lap Lip 2021, inspired by the architectural heritage and landscape of Kampong Gelam, which also features patterns inspired by Malay motifs.
Admission: Free
Address: 85 Sultan Gate, Singapore 198501
Opening hours: 10AM-10PM, Daily
---
13. Have a private photoshoot at a Shanghai-themed bar
---
Image credit: @manlou_fullhouse 
Newly-opened retro Shanghai-themed bar Full House (Man Lou) has transformed their bedecked premises into a studio where people can book slots for private photoshoots. With vintage wall posters and antique typewriters, it channels real Ye Shang Hai (Nights In Shanghai) vibes – evoking the era of Shanghai during the 40s. 
You will also receive a complimentary drink of either Chinese beer or specialty coffee for takeaway. During your slot, no other patrons will be present so you can have the entire place to yourselves – perfect for couples to don qipaos and hanfu for a creative themed pre-wedding photoshoot.
You're also free to snap as many pictures as you'd like, with the duration of each sesh varying depending on the popularity of the bookings. Alternatively, opt for a professional photographer who can snap and edit three or five photos respectively for the 10-photo package and the 20-photo package, and send them to you within a day.
Price: $25/pax | $100 (10 photos) | $200 (20 photos)
Address: 593 Geylang Road, Singapore 389532
Opening hours: Tue – Sun 2.30-10.30PM (Closed on Mondays)
Telephone: 9028 1381 (WhatsApp for booking and enquiries)
---
14. Beat the crowd by exploring ulu places in Singapore
---
If you have to go out and about because you can't stand being cooped up at home, consider dodging the crowd by going to some of the most ulu places in Singapore for an escapade without leaving the country.
Whether it's an island you can only access by kayaking, or a park situated a stone's throw from Johor Bahru, our little red dot has no shortage of such remote places where you can enjoy a mini getaway.
Check out our full list of ulu places in Singapore. 
---
New things to do in June 2021
---
The pandemic has thrown a long-drawn curveball at us, but we hardy Singaporeans have shown how adaptable and resilient we can be. Whether it's taking some time for self-improvement at home, or lending your support to elderly hawkers who are struggling to make ends meet, there are still plenty of new things to do this June 2021.
For more articles on the pandemic:
---
Cover image adapted from (L-R): @manlou_fullhouse, @wheretodapao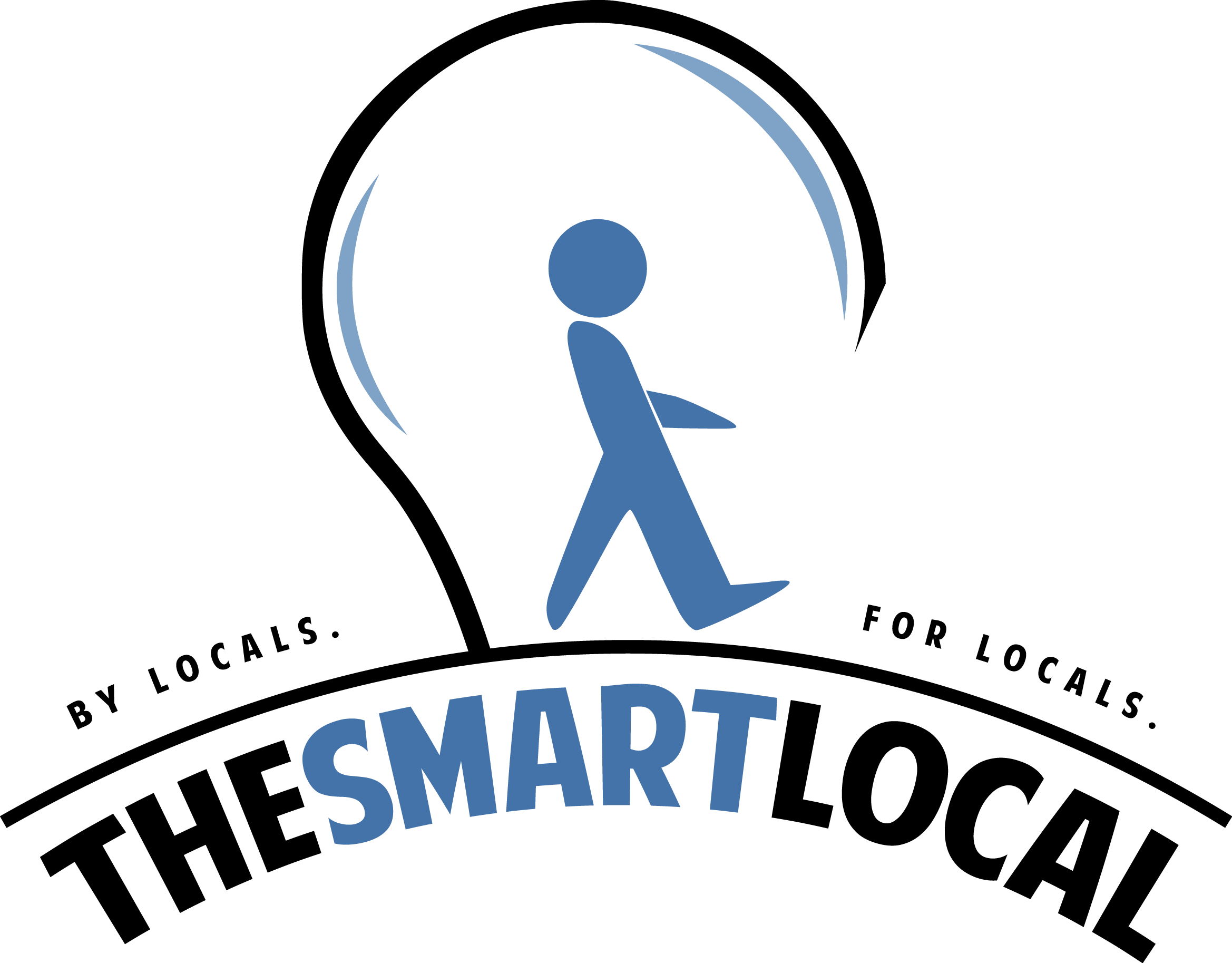 Drop us your email so you won't miss the latest news.