How to calm anxiety
---
It's normal to feel anxious: whether you're facing exam results, a big presentation at work, or even a major milestone like a wedding. While the heart palpitations, racing mind and sleepless nights might be a brief episode for most, anxiety for some can manifest in far more disruptive ways. It's important to take action to manage and calm symptoms of anxiety before they get more severe.
Anxiety can affect the health and wellbeing of sufferers and their loved ones, so it's important to know practical ways to get a handle on it. We got in touch with Dr Syed Harun Alhabsyi, a Visiting Associate Consultant Psychiatrist at the Institute of Mental Health and an SAF Medical Officer, who lent his expertise with tips for these six helpful ways to calm anxiety: 
This article aims to provide tips on how to calm symptoms of anxiety and are not cures. In addition to these healthy habits, do seek help and advice from a trained professional.
---
Anxiety symptoms and types
---
Just like happiness, anger and sadness, anxiety is a normal emotion. Occasionally experienced when we encounter troubling events and experiences, symptoms might include:
A sense of dread, danger or impending doom

Nausea and stomach pains

Concentration difficulties

Hyperventilation and heightened heart rate

Insomnia and sleeping issues
When experienced especially severely or for prolonged periods of time – psychiatrists use a benchmark of around six months – these symptoms might indicate a range of anxiety disorders. These are usually caused by prolonged exposure to stress or are themselves a byproduct of other psychological issues like major depressive disorder.
For a long-term solution, it's best to seek professional help and get therapy, but these helpful tips can help to tide you through rough patches:
---
– Ways to reduce anxiety –
---
1. Spend time on non-tech hobbies like yoga & painting
---
Spending time on hobbies and crafts is a good way to nurture healthy emotions. Be it gardening, cooking, art or yoga, hobbies can be extremely relaxing and rewarding – like when you finally nail a recipe, flow routine or brush technique. They're also the perfect way to escape our high-tech and stressful lives filled with pings and pops. 
"Hobbies are like the release valve in a pressure cooker; an opportunity for the periodic release of tension and pressure when it builds up in your life," Dr Syed says.
But while slower hobbies can help you breathe easy, high-octane sports can do wonders to help with anxiety, too. 
"I've met many who partake in rigorous hobbies like contact sports and long-distance running from which they draw strength and relaxation. The adrenaline rush can help these individuals find a sense of control and familiarity – but it's best to ensure you have the prerequisite fitness and skills before attempting these activities!"
Read more about how hobbies improve anxiety 
---
2. Apply a 4-4-4-4 box breathing exercise every day
---
For those suffering from the effects of anxiety, episodes often start with a racing heart and ragged breathing. Breathing exercises can help to regulate your breath when these symptoms kick in, and can also help to clear your mind. 
There are a plethora of breathing exercises and apps to guide you along, but the box breathing method is one of the simplest. Take four seconds to inhale deeply, hold your breath for four more, before slowly exhaling over four counts and keeping your lungs empty for another four. 
Some experts also recommend inhaling through your nostrils, along with belly breathing – inhaling till your tummy expands – for maximum benefits.
These slow breathing techniques can be a tremendous help to calm symptoms of anxiety, which is why Dr Syed advises performing them regularly. 
"As a matter of ritual, include 5-10 minutes of deep breathing and relaxation exercises twice daily. These techniques are obviously useful when anxiety comes, but when you practise every day, you know exactly what to do."
Read more about how breathing helps with anxiety
---
3. Spend at least 15 minutes a day under the sun
---

If it's difficult to find time for exercise outdoors, take a breather by a window each day to soak in some sunlight.
We aren't chlorophyll-producing plants, so you might be stunned like vegetable to learn that sunlight encourages the production of happy hormones like endorphins and serotonin in humans. The jury's still out on exactly how it helps lift our spirits, but healthy vitamin D levels can also reduce the risk of heart disease and other illnesses – so go ahead and plan a beach outing ASAP.
For busy bees, schedule your exercise routine to catch some magical morning sunbeams, or convert your balcony into a more usable living space to maximise your exposure to sunlight daily.
"In regions with temperate and polar climates, autumn and winter seasons are associated with greater rates of depression and mental illness," Dr Syed notes. "However, we have the good fortune of having sunny weather all year round in Singapore. If we are reasonably active and do spend some time outdoors from time to time, sunlight exposure is not a major factor."
Read more about how sunlight helps to calm anxiety 
---
4. Hang out with loved ones regularly for HTHT
---
Bottled up and kept under a lid, negative thoughts can accumulate and take their toll on your mental wellbeing. One way to address that is to check in regularly with trusted friends, loved ones or counsellors. Surrounded by listening ears, you'll be encouraged to express yourself and get a clearer picture of the situation – and might even realise things aren't as bad as they seem.
In addition to seeking support from peers and attending counselling sessions, Dr Syed also advises challenging negative sentiments mid-thought with targeted questions:
Is there another way of looking at this issue?

Are such thoughts helpful for me?

Is it really as bad as I'm thinking?

Is there something positive I can take away and be grateful for from all of this?
"Negative thoughts can be overwhelming at the first instance and there's no shame in seeking help from another for support and to hear their advice and perspective," Dr Syed says. "These thoughts usually arise from a distorted approach to thinking, so it's important to practice challenging them and developing self-awareness and mindfulness."
"You can even go for courses to develop your self-awareness – with even Skillsfuture-claimable courses on mindfulness to improve your stress management capabilities."
---
5. Limit your coffee intake to one cup per day
---
For many of us, a morning cuppa is an indispensable part of our dawn ritual to kickstart a productive day. You might even feel restless or uneasy if you've missed your A.M. dose of caffeine. But as much as a piping cup of joe might do wonders to improve focus, concentration and alertness, it can also exacerbate symptoms of anxiety.
According to research, a single cup of coffee contains between 100-250MG of the potent stuff. So, those in the habit of consuming multiple cups daily might ingest more than 400MG of caffeine, at which point it might aggravate symptoms of anxiety, like elevated heart rate, nausea and even abdominal pains. For those suffering from symptoms like these, try cutting down on coffee consumption to see if it improves things.
Dr Syed cautions that overconsumption of caffeine can also indicate more deep-seated issues with your lifestyle.
"Apart from worsening underlying anxiety, excessive consumption of caffeine can also be an indication that you are overworking yourself or not getting enough sleep. Addressing these aspects of your lifestyle would be more important and effective to manage anxiety." 
Learn more about the effects of caffeine on anxiety 
---
6. Prioritise mood-boosting foods like green tea, cheese & nuts
---
"You are what you eat", the adage goes. Just like how subsisting on a diet of junk food will likely leave you weak and feeble, consuming a balanced diet is one of the most important factors to keep you energised and feeling great. 
If you find yourself reaching for chips and fried snacks, opt instead for healthy foods like cheese, nuts, and probiotic foods like kimchi and yoghurt. They're known to help with anxiety and mood disorders, and are an enjoyable refreshment that will curb your tummy rumbles. 
Also packed with antioxidants and anti-inflammatory properties, chamomile tea and green tea can relieve symptoms of anxiety and mood disorders. But while these can be useful categories of foods to look out for, Dr Syed emphasises the importance of a healthy diet.
"A healthy body with good nutrition almost always translates to a healthy mind. It is important to maintain a balanced diet and eat healthily – all things in moderation."
Find out more about how foods help to calm anxiety
---
Share your experience and tips for anxiety on Youthopia
---
We all experience anxiety differently in our lives, so it's important to try out different tips to see what works for you. Apart from providing a helpful boost during tough times, these ways to cope with anxiety can also be a tremendous help to peers and loved ones too.  
While these six tips can help you get started, you can also join in the conversation on the National Youth Council's Youthopia Instagram page to share your own experience with anxiety, along with personal tips that you've found helpful. 
From now till 16th Apr 2021, you could be one of the five winners of a one-night stay at M Social Hotel's Alcove Cosy Room, breakfast included! Simply head to Youthopia to participate – don't forget to share a tip that's not mentioned in this article. 
Providing relief from unsettling symptoms and troubling thoughts, these self-care tips can provide a boost to your day-to-day life. Do reach out to professionals if necessary – whether through therapy or by contacting these hotlines and care centres:
Emergency helplines and resources:
Samaritans of Singapore (24-hour hotline): 1800-221-4444

Institute of Mental Health's Mental Health Helpline: 6389-2222
Free counselling and assessments:
National CARE Hotline: 1800-202-6868 

CHAT (for youth between 16-30 years old): 6493 6501

Silver Ribbon (Singapore): 6386 1928
---
This article was brought to you by the National Youth Council.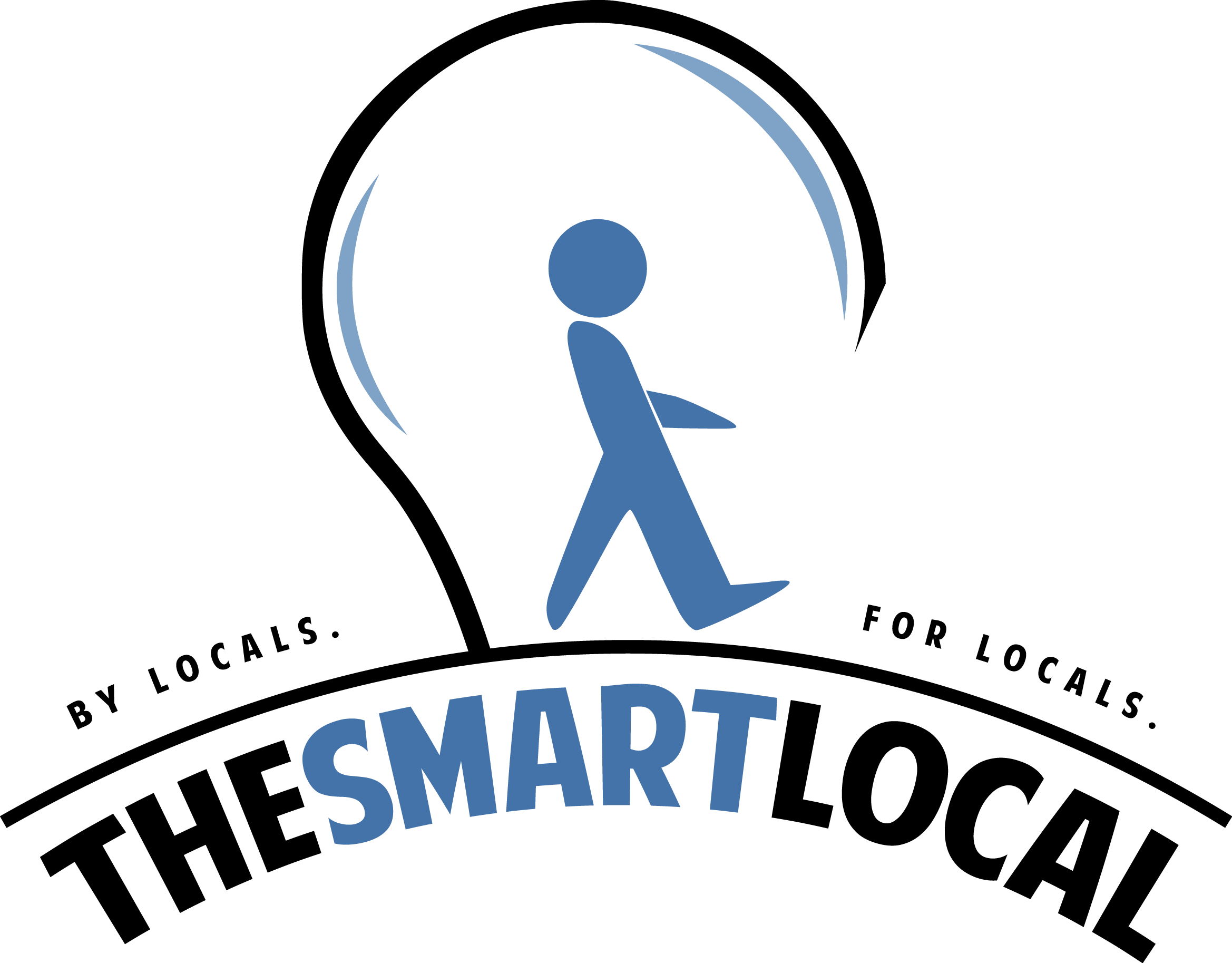 Drop us your email so you won't miss the latest news.