How to get from Singapore to Desaru 
---
It's not that difficult for us Singaporeans to tackle wanderlust whenever it strikes. Look around and you'll find a myriad of destinations you can enjoy a short getaway to. Ferries, short-haul flights, and buses will take us anywhere from JB to Bali in a jiffy.
If you've been keeping up with the news, you'll probably know of Desaru, which has been the talk of the town recently thanks to a new direct ferry service from Singapore. Since there are plenty of things to do in Desaru, deciding whether or not you should visit is a no-brainer. The real question is: how do we get there? Is the ferry really the best option?
We explore the alternatives based on cost and travel time below:
---
– Direct from Singapore –
---
Private MPV hire from Singapore – S$160 for a 6-seater car, one-way
---
For large groups, hiring a private car transfer from Singapore is an easy and cost-effective way to get to the pristine beaches of Desaru. It's a zero-stress and zero-fuss affair – all you need to do is pack your bags, passports, and swimwear and wait for your vehicle to arrive. 

Image credit: Nusa Transport 
This service takes you door-to-door, from your void deck to the hotel lobby.in Desaru. There's no need to get out of the car during immigration or lug your heavy luggage around. Even if you do have an international driving licence, this is still a nifty option to consider since you'll have an experienced driver to deal with any causeway traffic on your behalf. 

Image credit: Nusa Transport
Book a one-way service from S$160, or a 2-way service from S$300 via SGMYTRIPS. For getaways with friends, you can top up an additional S$5/stop to pick everyone up from their homes. Other options include Nusa Transport and Johor Trip, both of which also offer transfers from S$160. 
One downside is that you'll still be at the mercy of peak period jams at the checkpoint. Also, only 7-seater vehicles are available across all the reputable service providers we could find online at the time of writing. So if you're looking for a solo trip or a couple's getaway, you may want to consider some of the other options instead.
Cost per pax: From S$26.70 with min. 6 travellers, one-way
Duration: 2-5 hours depending on the Causeway jam and pickup location
---
Ferry from Tanah Merah to Desaru Coast – S$118, 2-way
---
Enter: the ferry that's been all the hype lately. Perfect for those who prefer to avoid the horrid causeway jam at all costs, Desaru Link Ferry Services take you straight from Tanah Merah Ferry Terminal to Desaru Coast Ferry Terminal by sea.
Albeit on the more expensive end of the spectrum – at S$70 one way and S$118 for a return trip – the 338-seater ferry operated by BatamFast is arguably one of the most straightforward modes of transport. A one-way journey takes about 90 minutes and departs from Singapore (at 8.30am) and Desaru (at 5.30pm) once daily, from Thursdays to Sundays only. 
Just be sure to arrive at least an hour before your boat departs to give some time for immigration. Hand-carry luggage is also restricted to 10kg/pax, with extra costs for excess baggage.
Upon arrival in Desaru, you can catch a free shuttle bus to the golf course and Desaru Coast hotels, namely:
Hard Rock Hotel Desaru Coast

The Westin Desaru Coast Resort

Anantara Desaru Coast Resort & Villas

One&Only Desaru Coast
To get to other parts of Desaru, you can easily book a Grab. According to Desaru Coast's website, there'll also be a bus station coming soon.
Get your BatamFast tickets to Desaru.
Cost per pax: S$70 one-way or S$118 2-ways
Duration: 2.5 hours (1.5 hour boat ride + 1 hour check-in and immigration)
---
Self-driving
---
Finally, there's the option of self-driving for those among us fortunate enough to own a car in Singapore. This is the most convenient mode of transport since you'll have plenty of flexibility to make pit stops along the way, and there's no need to rush to catch your ferry or bus. 

Image credit: TheSmartLocal
Off-peak, it's probably quicker if you cross the border via Woodlands Checkpoint. On Friday evenings and weekends, it may be a better idea to make a detour to Tuas Second Link to avoid major traffic jams. You can see our guide on when to cross Woodlands Checkpoint for a better breakdown of peak vs non-peak hours.
Also ensure that:
Your petrol tank is at least ¾ full.

Your car insurance covers trips to Malaysia.

There isn't a major traffic jam – visit

Jalan Now

for a live feed of the causeway traffic at both Woodlands and Tuas Second Link.

You have applied for a

Vehicle Entry Permit (VEP)

at least 5 working days before your trip. There's a 1-time payment of

RM10 (~S$3)

and the permit lasts for 5 years.

While authorities don't always check, g

etting caught without one can result in a fine of

RM150 (~S$45)

.
Cost per pax: Fuel cost and S$10-S$14.20 toll fees:
Leaving SG:

S$0.80 at Woodlands Checkpoint. S$1.10 (off-peak)-S$2.10 (peak) at Tuas Checkpoint

Entering JB:

RM20 (~S$6.10) arrival fees + RM2.90 (~S$0.90) Malaysia PLUS toll charge 

Lebuhraya Senai-Desaru toll:

RM9.90 (~S$3)

Re-entering SG:

Free at Woodlands Checkpoint. S$1.10-S$2.10 at Tuas Checkpoint 
Toll fees above are calculated for cars. Find out more about Tuas Checkpoint's  toll charges for peak vs off peak periods.
Duration: About 2.5 hours depending on traffic
---
– From JB – 
---
Here's a little pro tip for the lot of us who prefer to pinch our pennies. The transport options are much more affordable once you've crossed the border. If your schedule is flexible, break your trip into 2 by going to JB via Woodlands Causeway then taking a Grab ride or bus from there.
You can save hundreds of precious dollars and have more budget to splurge on Desaru's fresh seafood.
Getting to JB from Singapore:
Take a KTM Train (S$5)

– Easiest way to cross the border 

CW link (from S$2.60)

– Buses from multiple locations around Singapore including Queens Street Terminal, Kranji MRT, and Jurong East

SBS Buses

– Take Bus 856/A, 903, 911/T, 912/B or 950 to Woodlands Checkpoint
---
Taking a Grab – From ~S$42/car, one-way
---
Booking a Grab in Malaysia isn't as daunting as it may seem, and is ultimately a pretty safe way to get around – according to trusty Google, and a nifty bit of personal experience. It takes just around S$10/pax to get from JB to Desaru if you're travelling in a group of 4 or 6 – much cheaper compared to many of the other options.

Image credit: Kezia Tan
It's relatively easy to find a driver willing to chauffeur you across the state, and prices should range around RM130 (~S$42) for a JustGrab for 4 pax or RM210 (~S$63.50) for a larger car for 6 pax.
Do note that prices can surge during peak hours. During surges, it's probably a good idea to chill at a JB cafe or relax in your hotel lobby until the prices drop. You may also experience some traffic jams within the city centre during weekends but overall, the journey should take about 1.5 to 2 hours tops.
Cost per pax: From S$10.30 one-way
Travel time: 1.5-2 hours (excluding transport from Singapore to JB)
---
Bus package – From ~S$15/pax, return trip
---

Image credit: Klook
Budget travellers, you're in for a ride – Causeway Link has early bird bus packages that'll shuttle you from JB Sentral to Desaru Coast and back. The best part? You can get a seat on this bus at RM49 (~S$15) for a 2-way trip if you book at least 7 days in advance. Otherwise, tickets are priced at RM66 (~S$20) per person.
Compared to taking a Grab, these packages are more economical for solo or small-group travellers. 

Image credit: Causeway Link
The most basic package offers a 2-way transport from JB Sentral to Desaru Coast Riverside. There's also the option for shopaholics to opt for pickup and drop-off at Johor Premium Outlets instead of JB Sentral. 
Since you'll be coming from Singapore, it's also a good idea to top up S$5 for 2-way Causeway Link Cross-Border Passes.
Bus schedule
JB Sentral – Desaru Coast Riverside: 9AM departure
Desaru Coast Riverside – JB Sentral Bus Terminal: 6PM departure
Desaru Coast Riverside – Johor Premium Outlets: 11AM departure
Johor Premium Outlets – Desaru Coast Riverside: 4PM departure
Cost per pax: From S$15 for a return trip
Travel time: 1.5 hour one-way
Book a Causeway Link Bus Package.
---
Singapore to Desaru transport options
---
Nothing fixes Monday blues like a relaxing getaway. If your stress levels are in the red, it's high time you grab your passports and head over to the idyllic beach resorts of Desaru. Thankfully, there are plenty of options to get us there and back in a jiffy in 2023. 
Whether you're visiting as a solo traveller or a large group, you now have everything you need to know to book your ferry, bus, or car.
While you're in Johor, check out the following guides:
---
Cover image adapted from: Klook
A portion of this content may contain referral links to products. However, all opinions are ours.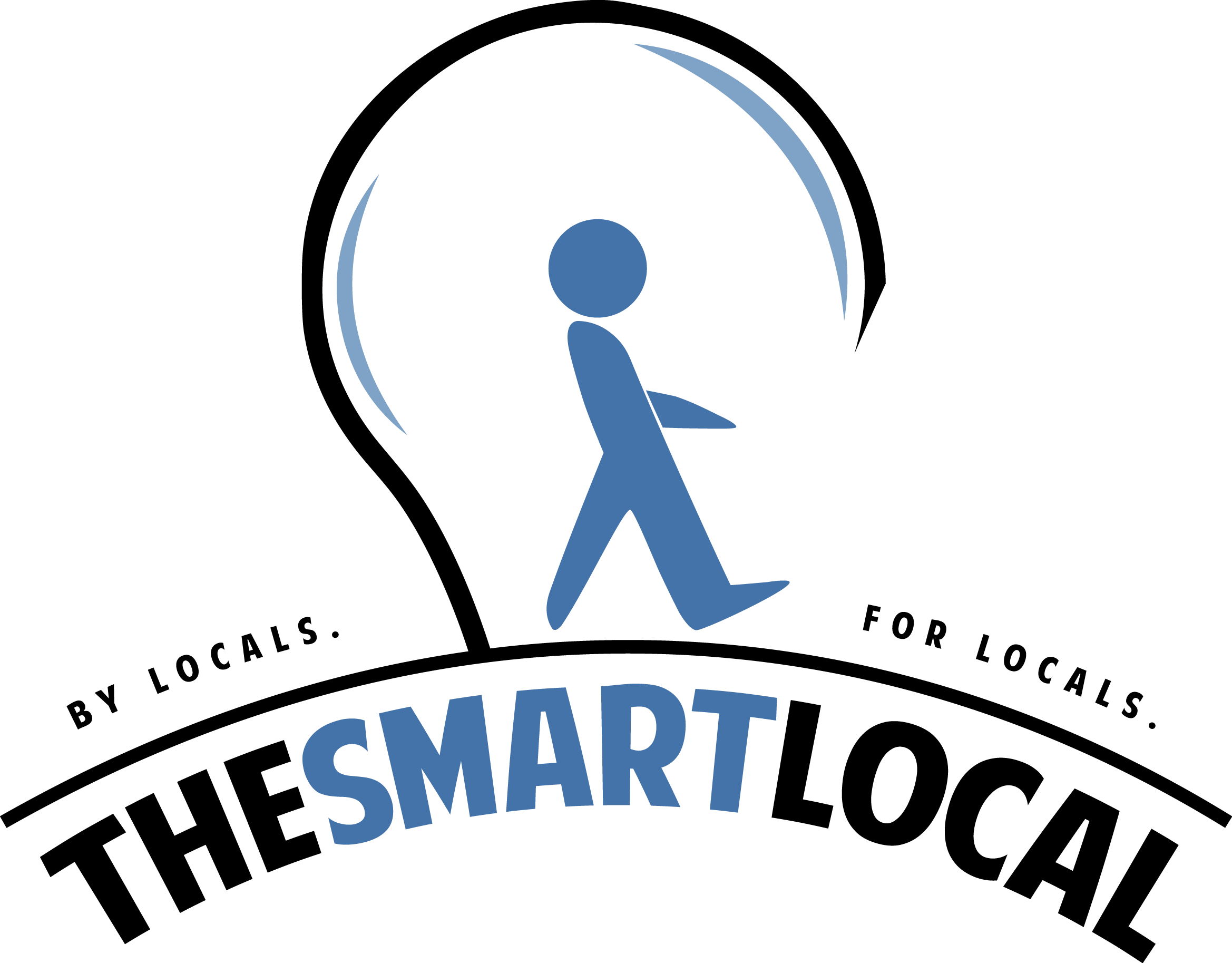 Drop us your email so you won't miss the latest news.