Secret facts of Singapore
---
Most of us have our lobangs to get the cheapest kopi o kosong and can navigate the elaborate layouts of our huge local malls. But that doesn't mean we truly know Singapore inside and out, especially when there are plenty of secret facts that even longtime residents might not have realised.
From the truth about our beloved iced gem biscuits to a ban on the most unexpected human body part, here are 10 secret facts of Singapore that can be a potential "today I learnt" moment even for trivia masters.
---
1. There is a lighthouse on top of a condo at East Coast
---

The Bedok Lighthouse's beam can be seen 42KM away and is 76m above sea level
Image credit: @of_learning
Of the eight lighthouses in Singapore, one of them is not quite the typical picturesque tower by the pier. Enter Bedok Lighthouse, Singapore's first unmanned and automated lighthouse that's also the only one situated on top of a condo.
It was built to replace the Fullerton Lighthouse after the skyscrapers at Marina Bay started rising higher and higher. Bedok Lighthouse's strategic location on Lagoon View condo's rooftop was then chosen because of its clear sightline to the seas, and it wasn't disruptive to the residents around the area.

The Bedok Lighthouse first started operations on National Day in 1978
Image credit: @terrylimkopi
Today, the Bedok Lighthouse still sends out a 600,000-candle light beam every five seconds to guide ships navigating to our shores.
---
2. Our zoo doesn't have gorillas because of a bacteria in our soil
---

Image credit: Anthony Yin
Did you ever notice that the Singapore Zoo does not have any gorillas? Neither did we, but that's because the soil in our country is fatal to these apes, and the story is quite tragic.
Four male gorillas were brought into Singapore from Europe in the 1980s to be exhibited in a lush, green enclosure. But one by one they succumbed to a rare disease called melioidosis, caused by a bacteria that was found in our soil. 
The zoo then tried again with two more gorillas in the 1990s. Unfortunately, one gorilla still died after the ventilation windows blew in some fine soil particles. The other gorilla was immediately sent back to the Netherlands with antibiotics in the hopes that he can live a better and longer life – and yes, he survived!
---
3. The "S" & "T" in your NRIC is based on the century you were born
---

Image credit: BBC
There was once a time when we thought that the S in our NRIC stood for "Singaporean," and 2000s kids had to use T because the numbers ran out. Apparently, that's not the case. 
S was used for those born in the 1900s because it's the 19th letter of the alphabet. Likewise with T, it's the 20th letter of the alphabet and used for Singaporeans born in the 2000s. Although there would be a problem when we come to the 2700s – would we have to use "&", the retired 27th letter of the alphabet?
---
4. Singapore has 3 world records for indoor waterfalls
---
We might not hold the record for the tallest waterfall in the world – that goes to Angel Falls in Venezuela at 979 metres tall – but we can proudly say that we've held three world records for the tallest indoor waterfalls.
The first time we broke the record was in 1971 with the 30M-tall Jurong Falls that's the main attraction at Jurong Bird Park's Waterfall Aviary. Then, it was beaten when the Cloud Dome opened at Gardens By The Bay with its 35M-tall waterfall.

The waterfall in the Cloud Dome provides a gentle mist that cools down its surroundings
Image credit: Justin Lim
But in typical Asian one-upping fashion, we just had to break our own record again in 2019 when Jewel Changi Airport debuted its iconic Rain Vortex that splashes down from 40M high. I wouldn't be surprised if we make the news in a couple of years for boasting the world's tallest indoor waterfall for the fourth time.
---
5. Botanic Garden's Swan Lake can be drained entirely of its water
---

Image credit: NParks
Swan Lake is one of the most recognisable bodies of water in Singapore, and it's also home to the oldest ornamental water feature in the country. It's almost always filled with water, except for two occasions in 1892 and 1961.
The former incident was particularly disturbing: a British colonel's pet crocodile escaped and decided to make the warm waters its home. For a time it was content to just chill there, until it attacked a gardener and the decision was made to drain the lake to flush it out. But when they did, the crocodile had mysteriously vanished and escaped yet again.
Then in 1961, the lake's waterlily population completely disappeared. When the park keepers drained the lake again, six herbivorous terrapins that were obviously the culprits were caught in the act and removed to restore balance in the lake.
---
6. Long hair was once banned in Singapore during the 1970s
---

Expect to be treated last at government facilities if you had long hair in the 1970s
Image credit: National Archives Of Singapore
Operation Snip Snip are three words that will strike fear into the hearts of any Singaporean son with long hair in the 1970s. As absurd as it sounds, long hair on men wasn't just looked down upon, but outrightly banned in Singapore thanks to a government initiative.
The government at that time attributed the disruption of social order to the hippie movement, and their solution to maintain some semblance of decorum amongst the youth was to enact a ban on their hair.

Hippies be gone!
Image credit: National Archives Of Singapore
This ruling not only affected civil servants who could be fired for keeping long hair, but also visitors from all around the world. There were even barbershops set up near Woodlands Checkpoint so those crossing in from Malaysia could get a quick cut lest they be turned away.
There were also some who defied this operation, most famously Led Zeppelin, the Bee Gees, and Kitaro. These world-famous acts were set to perform in Singapore but decided to cancel their acts because they didn't want to snip their precious locks just for one stop on a world tour.
---
7. Our iconic iced gem biscuits are actually from Britain
---
Iced gem biscuits have been a staple at mama shops and old-school confectionaries since the dawn of time. But despite their legacy in primary school lunchboxes and office pantries, they're not a snack that's native to our shores.
First came the biscuit part. It was "accidentally" invented by British biscuit makers Huntley & Palmer in the 1850s after an experiment went wrong, and the biscuits came out smaller than intended. A couple of decades later in the 1910s, they added the colourful sugar gems on top and it has not changed since.
This is one of the times we can thank colonisation for bringing us something yummy from the West.
---
8. Gardenia's coloured bread tags tell you how fresh the loaves are
---

Image credit: @the_breadtag_project
Have you ever noticed that the tags on your bread loaves have different colours? They actually indicate the day the bread was baked, so you know which loaves are the freshest when you're doing your grocery shopping.
Unfortunately, the many bread makers in Singapore don't adhere to a universal colour coding. So while Gardenia might use orange for Tuesday loaves, other manufacturers might use green instead. When in doubt, you can always check the expiry date to confirm that your loaf isn't going to start moulding the next day.
---
9. We have an official cat, and it's not the lion
---

The Kucinta Cat is also known as the Singapura
Image credit: Straits Singapuras
We might be known as the Lion City, but there is another feline that rules our streets: the Kucinta Cat, also known as the Singapura. 
The Singapore Tourism Board initially planned for them to be the nation's mascot back in the 1990s. Some controversy surrounding the origins of the species halted the project, but the Cat Fanciers' Association squashed the drama by giving it pedigree status and officiating its breed.
Its name can be credited to a Mdm Ang Lian Tin who coined the name Kucinta in a "Name The Singapore River Cats" competition. It's a play of the Malay words kuching and cinta, which mean "cat" and "love" respectively.
The Kucinta Cat was initially thought to be a drain cat
Image credit: Wahj
This breed of adorable furballs are smaller than regular cats, with a fully-grown adult female Kucinta cat weighing only 1.8KG. But what they lack in size, they surely make up for in zest and energy – this breed has a naturally playful attitude and adores the company of humans.
---
10. The World Toilet Organisation is headquartered in Singapore
---

Where else in the world can you find toilets with a view like this?
There's probably a good reason why public toilets in Singapore are so much cleaner than most toilets overseas. That's because we're home to the World Toilet Organisation (WTO). Yes, there is an association dedicated to global sanitation standards, and it was founded by a Singaporean back in 2001.
To date, the WTO has advocated for improving poor sanitary conditions that plague over one billion people in developing countries. Some of their ongoing projects include SaniShop, a social enterprise that has locals building toilets in Cambodia, India, and Mozambique.
Fun fact: World Toilet Day is celebrated on 19th November every year.
---
Bonus: Singapore is made up of 63 islands including the mainland
---
Singapore doesn't just comprise the mainland, Sentosa, Pulau Ubin, and Pulau Tekong. We have a claim to over a whopping 62 other islands – excluding the mainland – from some dedicated to landfills like Pulau Semakau and others that are perfect for a weekend getaway on a ferry.
Some islands have also been "cannibalised" with bigger islands over the years, like how Pulau Sejahat Kechil was reclaimed to become part of Pulau Tekong. But nevertheless, it's quite endearing to know that we're more than just a little red dot. We're many little red dots.
---
Secret facts of Singapore you might not know
---
Hopefully after learning more about these lesser-known Singaporean facts, you can whip them out and impress your friends or a date the next time you're at the Zoo or Botanic Gardens. But we might still not be able to hold a candle to the massive brains of the contestants that go on to flex their knowledge on the game show We Are Singaporeans.

Image credit: We Are Singaporeans
Hosted by Hossan Leong, each episode of the game show has two contestants competing with each other on how much they know about Singapore. Whether it's answering the location of the iconic Dragon Playground to the history of Pearl's Hill City Park in Chinatown, the person who scores the most points by the third round will stand a chance to win the grand prize of $10,000.
History buffs and trivia enthusiasts will surely love the more localised aspect of this game show, especially since there's so much more to learn about our young city.
If you think you know more than the game show participants, put on your thinking caps and watch along as they figure out the questions posed to them.
---
This post was brought to you by Mediacorp.
Cover image adapted from (L-R): Anthony Yin, @the_breadtag_project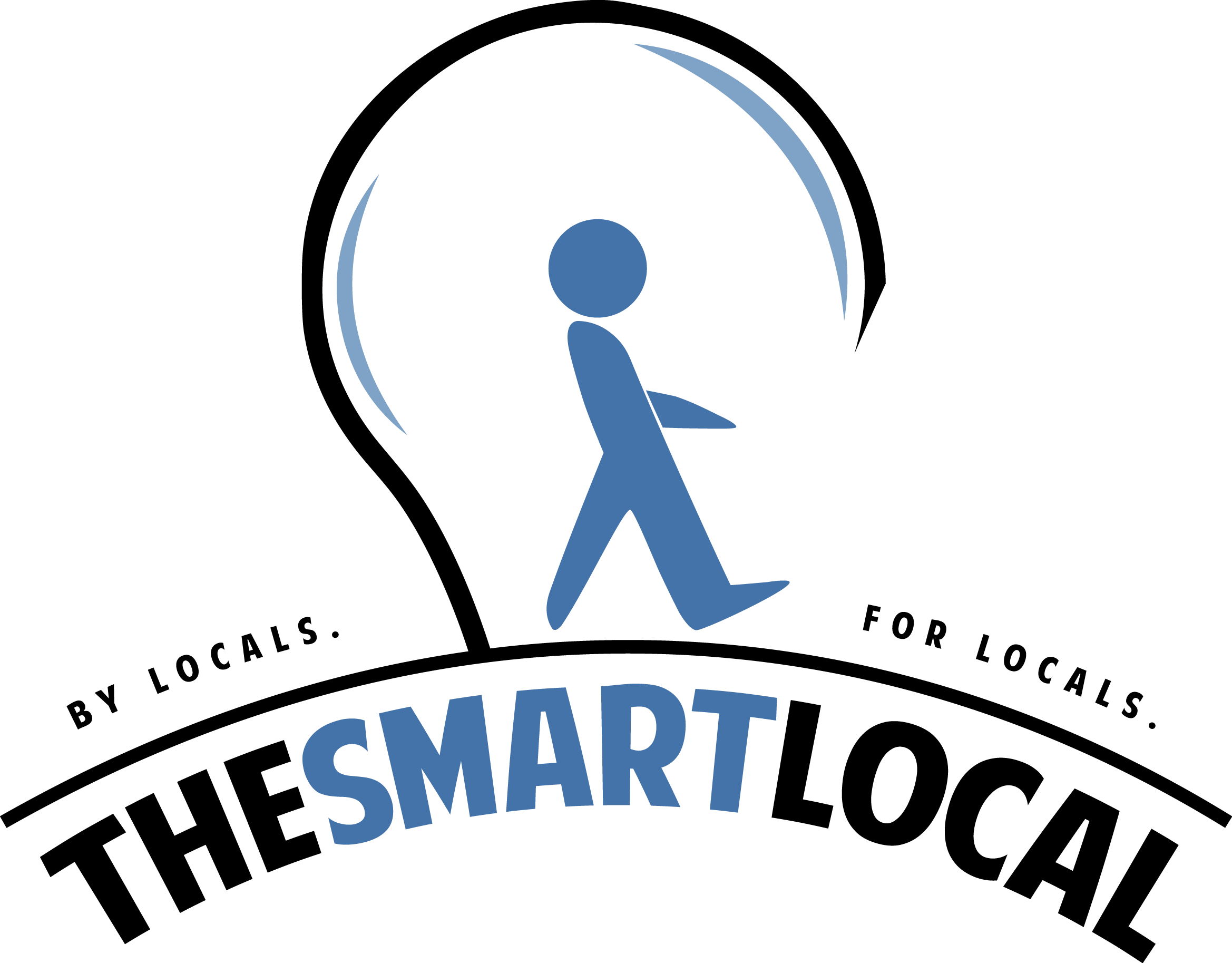 Drop us your email so you won't miss the latest news.