Lighthouses in Singapore
---
Back in the 17th century, captains relied on the stars and their sextants to navigate. Lighthouses served as a beacon of light, and for lost ships, hope. To prevent ships from hitting sharp rocks, lighthouses were built for them to navigate safely into the harbour.
Picture a lighthouse, and a large, majestic white tower standing solitary on the rocks comes to mind. It may not seem like it, but lighthouses do exist in Singapore – even till today. With numerous functioning lighthouses – some located on islands, one in Malaysia, and one even on the rooftop of a condominium – these structures serve as crucial navigational guides.
Here's a list of six lighthouses in Singapore for you to appreciate our nation's maritime history.
---
1. Raffles Lighthouse
---

Image credit: @caleb44
Raffles Lighthouse, built in memory of Sir Stamford Raffles, was constructed in 1855. Located at Singapore's southernmost island of Pulau Satumu, which is loosely translated as 'One Tree Island', it is planted right at the southernmost point in Singapore.
Instead of using a kerosene-based lantern, the lighthouse now uses an electricity-based light, giving off three white flashes every 20 seconds.
There are two lighthouse keepers on duty at any given time, with each keeping an alternating 12-hour shift for 10 days – they spend 10 days at the lighthouse, and then 10 days off on the mainland, before the cycle repeats.
Address: Pulau Satumu
Opening hours: Occasional tours given by the Maritime and Port Authority of Singapore
---
2. Horsburgh Lighthouse
---

Image credit: Alex Yam
Horsburgh Lighthouse is located on Pedra Branca, an island 54km off mainland Singapore, at the eastern entrance to the Singapore Straits. The oldest lighthouse in Singapore, it has been in operation since 15th October 1851. 
Horsburgh lighthouse is named after James Horsburgh, a Scottish hydrographer from the East India Company who mapped Singapore's seaways in the late 18th and early 19th century. For centuries before that, the waters around Pedra Branca were treacherous to navigate due to the rocks and reefs, resulting in numerous vessels running aground and falling into the hand of pirates.
Horsburgh Lighthouse was also at the centre of the Pedra Branca dispute between Singapore and Malaysia, with the International Court of Justice eventually ruling that sovereignty over Pedra Branca belonged to Singapore.
Address: Pedra Branca
Can it be visited? No
---
3. Fort Canning Lighthouse
---

Image credit: @nrhtdytz
You'd probably know Fort Canning Park as 'the place I went to for excursions', and vaguely recall its importance to Singapore during World War Two. Fort Canning Hill, due to its strategic location overlooking Singapore Harbour, was established as a communication centre after the British arrived in 1819.
In 1855, Fort Canning Lighthouse was built on the southern side of Fort Canning Hill to help guide ships safely into Singapore Harbour. The lighthouse was the 'occulting type' – every 17 seconds, a metal cylinder would be lowered around the burner for 3 seconds to darken it. Even though the lighthouse survived the war, it was closed and dismantled in 1958, when tall buildings began obstructing its view of the sea.
The Fort Canning Lighthouse you're looking at today is a replica of the original, and a marker of its significance in our maritime history.
Address: Fort Canning Hill
Can it be visited? Yes
Directions: Walk to Fort Canning Hill from Dhoby Ghaut MRT station. The lighthouse is situated at the top of the hill.
---
4. Sultan Shoal Lighthouse
---

Image credit: Jnzl
Built in 1895, Sultan Shoal Lighthouse was intended to replace the beacon previously established there, and is located in the Western Anchorage of Singapore, about 5.46km away from mainland Singapore. The lighthouse tower itself is painted white, while the keeper's house roof is painted red – a mixture of Oriental and Victorian designs.
The Sultan Shoal island also consists of man-made structures, such as a swimming lagoon with concrete sides and a natural sandy bottom. If you look closely enough at the coast, you'll see a variety of molluscs, as well as corals growing on the sea wall. 
Note: The island is now closed to members of the public.
Address: Sultan Shoal Island
Can it be visited? No
---
5. Bedok Lighthouse
---

Image credit: @of_learning
As Singapore develops and buildings get taller, obstructed lighthouses have now found a way to beat them – by being on top of a building itself. Bedok Lighthouse, or what appears to be a red water tank on the rooftop, is located on top of a 26-storey block at Lagoon View condominium.
It's Singapore's first automated and unmanned lighthouse, and at 76m above sea level, its flash (once every five seconds) is visible for 37km. When it began operating in 1978, it was meant as a replacement for the Fullerton Lighthouse, which was obscured by buildings in the current Marina Bay area.
Address: Lagoon View Block 5000L Singapore 449293, Marine Parade Road
Can it be visited? Not accessible by public or residents of Lagoon View condominium
---
6. Pulau Pisang Lighthouse
---

Image credit: Jeremy Goh
It might come as a surprise to many that Singapore's Maritime and Port Authority of Singapore maintains the lighthouse located on Malaysia's Pulau Pisang island in the Straits of Malacca, 15 km from Pontian Kechil, Johor, Malaysia.
The unique territorial agreements date back to 1900, when Sultan Ibrahim of Johor granted the British government of Singapore rights to the plot of land where the lighthouse stands and the roadway leading to it, so long as Singapore operated the lighthouse.
The lighthouse has been operating since 1914 and is used for navigational purposes into the western entrance of the Singapore Strait. 
Address: Pulau Pisang
Can it be visited? No
---
BONUS: Belayer Point Beacon and Fullerton Lighthouse
---
If you're a nature junkie, try visiting the Berlayer Creek Boardwalk at Labrador Nature Reserve, where you'll see numerous sights along the way – including the striking, brick-red Berlayer Point Beacon. 
Built in 1930, this beacon was used as a navigation guide for ships approaching the channel and also doubles up as a marker for the shortest distance between Sentosa and mainland Singapore.
Address: Labrador Nature Reserve, Labrador Villa Road, 119187
Can it be visited? Yes
Directions: From Labrador Park MRT station, head to the starting point of Berlayer Creek boardwalk, which is just beside the MRT station. Walk along the boardwalk till you reach the lighthouse.

Image credit: lightphotos
Every Singaporean knows Fullerton Hotel as the posh, high-class hotel, but few know that it also used to be a lighthouse. In 1958, a revolving beacon of 540 kilocandelas (equivalent to 540,000 candles' light) was mounted on the roof to guide ships into Singapore's harbour, visible to ships up to 29km away.
The lantern has now been moved as an artefact to a new location at Mapletree Business City, and the former location on the rooftop of Fullerton Hotel is now a fine-dining Italian restaurant called The Lighthouse.
Read more about the Fullerton Lighthouse here.
Address: Near 1 Harbourfront Place, Singapore 098633
Can it be visited? Yes
---
Singapore Lighthouses
---
Many of these lighthouses are located offshore (at this point, I hope you're not thinking of swimming there, like the frogmen in Ah Boys to Men 3) and require a permit from the MPA to visit. 
The MPA holds a few guided tours a year, so if you're one of the first few to hop on board (pun intended), lucky you. Otherwise, we'll just have to settle from viewing these relics from a distance. The next time you're in the Bedok area, and you spot a conspicuously-looking red 'tank' on the rooftop of a block, you know what it is.
---
Originally published on 20th March 2015. Last updated by Kimberly Wong on 27th January 2021.
Cover image adapted from (left): @of_learning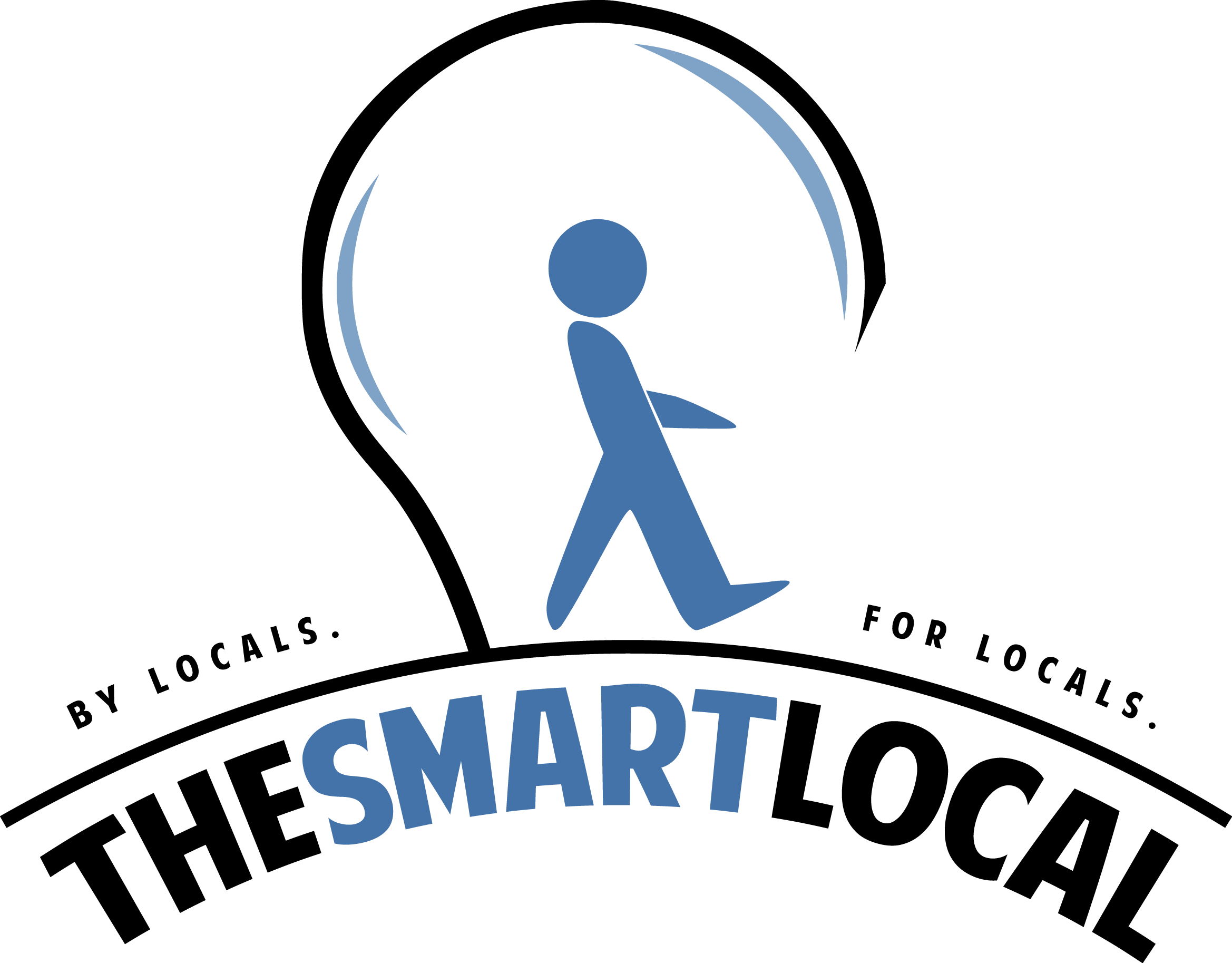 Drop us your email so you won't miss the latest news.