Home organisation tips
---
Apart from the chores and bills, homeowners know that the battle against clutter is an endless and uphill one. Try as we might keep our homes fashionably neat, our online shopping hauls and ever-growing pile of knick-knacks can easily throw a spanner in the works. To keep things spick, span and on-trend, here are eight home organisation tips for aspiring minimalists.
From organising cables and bulky winter wear to endless mounds of kitchenware, these home organisation tips will help you restore order to every corner of every room.
---
1. Keep matching bed sheets in pillowcases
---

Image credit: Martha Stewart
Even when folded perfectly, the large size and irregular shape of fitted bed sheets can easily unravel into unruly mounds over time. To hold your painstakingly folded linens securely in a bundle, keep matching sets of bed sheets within pillowcases. This way, you also won't have to rummage around in the linen closet to find matching pieces to form a full set. 
It's best to store the pillowcases with the opening facing outward so its contents don't fall backwards as you retrieve each bundle. For extra aesthetic points, tuck the excess fabric downward for a more seamless appearance. 
---
2. Store bags and smaller luggage within bigger luggage
---

Image credit: July
Storing our luggage in larger ones might be one of the most common home storage tips, but take it a step further by using empty space for additional travel essentials like duffle bags, winter garb and hiking gear. Those planning on upgrading their baggage can go the extra mile by maximising storage space with purpose-built luggage sets that nest within each other perfectly.
However, most Singaporeans only go on vacation once or twice a year, so those with limited storage space at home can stash their rarely-used baggage in self-storage facilities like StorHub instead. This will help to free up valuable storage space at home for more regularly-used items. 
---
3. Keep clothes in drawers organised with old bookends
---

Image credit: Reddit
Though it's been a while since KonMari was the talk of the town, this home organisation system continues to provide practical tips, especially for unruly closets filled with everything from school tees to formal suits. If you've managed to reclaim wardrobe space by arranging your garments into neat rows, use upcycled old bookends to keep things in place while you retrieve items.
Even if your wardrobe doesn't have roomy drawers, you can maximise storage space with this hack by storing clothes like T-shirts, shorts and jeans vertically in storage bins within its shelves. You can even use bookends as dividers to keep regular vertically-stacked piles of clothes from toppling over. 
---
4. Mount bikes on the wall
---

Image credit: Tern
One of the best ways to enjoy Singapore's many scenic paths and green spaces is on wheels, but storing bicycles safely indoors can be quite the feat especially for smaller homes. A great way to free up floor space is by using a bicycle wall mount, which also does double duty if you'd also like to display your ride for guests to admire.
There's a wide variety of wall mounts for bicycles, but some of our favourites are the minimalist Tern Perch ($88.18) and tilted wall racks ($26.05) that can hold multiple bicycles vertically. But even with this home organisation tip, bicycle storage can be rather bulky – so smaller homes with a fleet of bicycles for each family member can keep them with 24/7 access at self-storage facilities like StorHub.  
---
5. Attach magnetic bars inside kitchen cupboards for knives and tools
---

Image credit: Japanahome
Cooking enthusiasts know that no matter how hard you toil to restore order to your picture-perfect kitchen, shelves and cupboards will in no time heave again with utensils and appliances you've "accidentally" amassed. 
To avoid having an unsightly bunch of kitchen tools just sitting on your countertop, simply attach magnetic bars on the inside of cupboard doors to stow all your cooking tools out of sight. Not only will this unlock extra space in your kitchen and keep it looking orderly, you'll never have to rummage in drawers and risk hurting your hands in that sea of metal ever again. 
Price: $21.90
Buy magnetic knife rack on Ikea
---
6. Organise TV console cable clutter with a pegboard
---

Image credit: Data Centre Cable Management
Not only is cable clutter unsightly, the tangled nest of wires is the perfect spot for dust bunnies to accumulate and multiply – especially in hard-to-reach spots like behind your TV console. If you've got a whole living room set-up going with cables for the big screen, sound system and gaming consoles, keep a handle on the chaos with a DIY pegboard cable organiser.
In addition to the pegboard, you'll just need a handful of cable ties or velcro wraps to get started. Simply affix a multiplug to one side of the grid, and lay out all the cables, adapters and transformers before cinching them down. To keep all the cables tidy and taut, loop them tightly before securing the bundles to the pegboard.
Price: $25
Buy pegboard on Ikea
---
7. Use dividers to carve space out for handbags
---

Image credit: LA Closet Design
There's no such thing as too many handbags – except when you've run out of places to store them. To ensure your prized purses don't get creased, discoloured or misshapen, use wardrobe dividers to give each of them ample breathing space. 
For long-term storage, you'll want to ensure that the shelves are adequately spaced so they don't press on the handles and straps as that can cause sagging. You'll also want to stuff handbags with bubble wrap to help it keep its silhouette. For a fuss-free and more affordable add-on, hanging wardrobe organisers can also help to store your handbags safely.

Image credit: Lazada
Price: $11.55
Buy acrylic dividers for wardrobe on Shopee
---
8. Stores shoes and bulky items in an ottoman
---

Image credit: homebnc
Larger pieces of furniture like beds and sofas can offer large caches for hidden storage, but items can be a little hard to get to. For the perfect mix of accessibility and aesthetics, multipurpose furniture like storage ottomans are a flexible way to stow bulky but often-used items like sewing machines, weights and magazines around the house. 
As they're highly portable, these cushioned stools can hold different cargo depending on the location in the house. Use it as a storage bin for toys in the kids' room, or keep spare cushions close by in the living room. Larger bench-type ottomans can even double up as a hidden shoe rack when placed by the entryway of your home.
---
Get your home organised with StorHub
---

Image credit: AGCDesign
All around your house, these home organisation tips will go a long way to help make your home visitor-ready. But if you've got a vast display of collector's items that doesn't quite fit in your house anymore, self-storage services like StorHub can hold on to it so you can carve out a productive spot for WFH arrangements or squeeze out extra space for your growing family.

StorHub has facilities in both commercial and residential areas like Toa Payoh for convenient home organisation
Image credit: StorHub Self Storage 
They've got 14 storage facilities spread across Singapore from Hougang to Toh Tuck, with two new facilities coming soon in Yishun and Kallang Avenue. That way, you can keep your belongings close and securely access them 24/7. StorHub also offers 24-hour CCTV surveillance, insurance and convenient online payment via PayNow and E-AXS.
Storage room rentals start from a minimum term of 1 month, and you'll enjoy free access to large trolleys and step ladders to help make the process a little easier. Friendly and professional staff will also be available onsite to guide you through storage unit viewing sessions and to address queries and issues that might arise.

StorHub Self Storage offers storage rooms ranging from 4 sqft lockers up to tennis court-sized 2,000 square foot options
Image credit: StorHub Self Storage
To help get you started on your decluttering ASAP, StorHub is offering 2 months free storage with a minimum storage period of 6 months, along with up to 40% off at selected facilities for new customers.
---
This post was brought to you by StorHub Self Storage.
Cover image credit: Skymall, Tern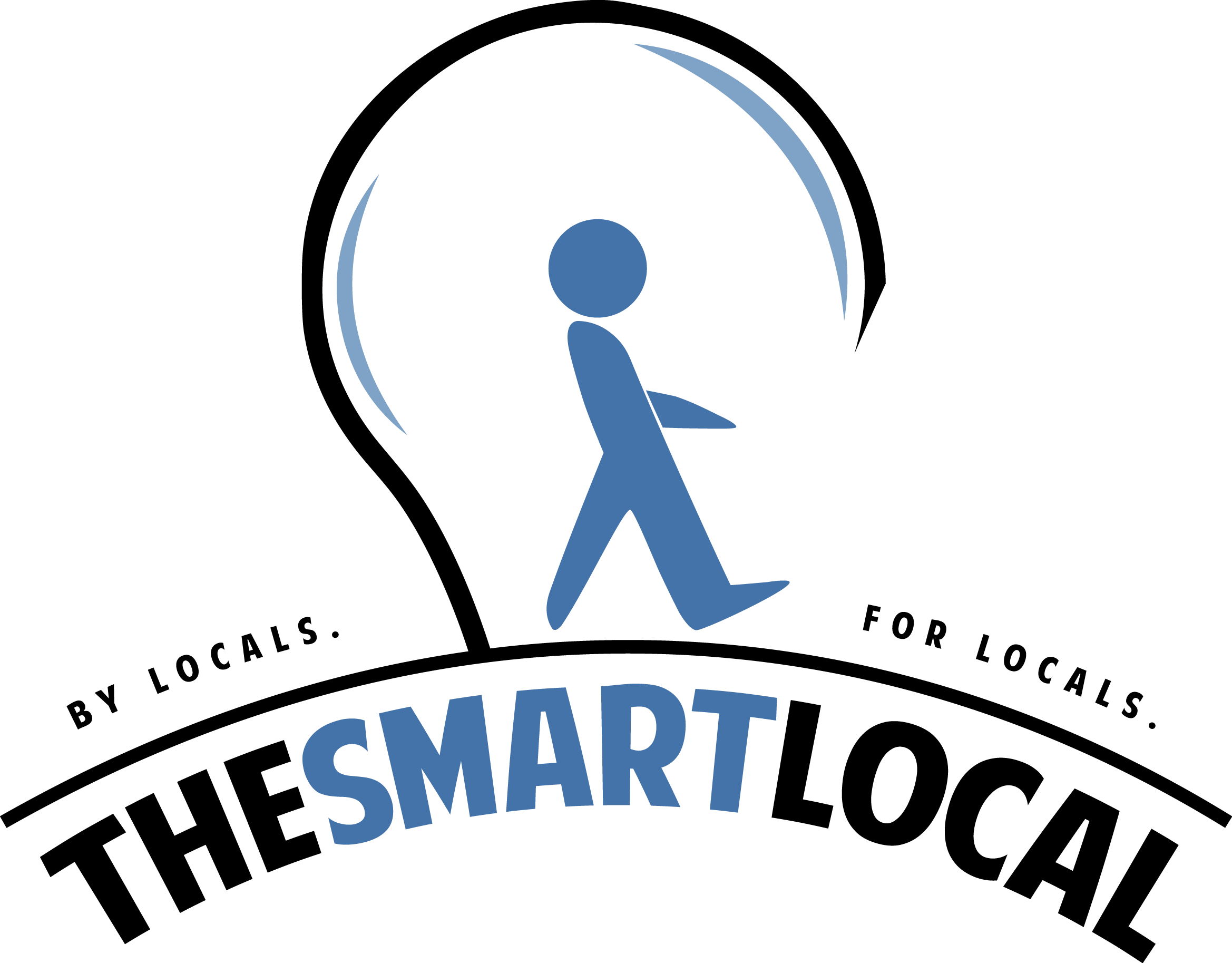 Drop us your email so you won't miss the latest news.