Things to do in November 2019 in Singapore
---
Image adapted from: Marina Bay Sands
It's a confusing time. Halloween has just ended, with stray pumpkin lanterns still strung up here and there, but already there are Christmas decorations creeping their way into every corner even though it's nowhere near Yuletide. If anything, this just puts us into a premature holiday mood, and we're all ready to let loose in anticipation of the holiday season.
Hang in there, my friends. While you're waiting for the year-end parties to happen, there are tons of events to enjoy this month when you need a breather – including art exhibitions, wine tasting, and music festivals.
---
1. Go crazy with photo spots, ball pits, and free milk tea at The Bubble Tea Factory
---
The bubble tea craze is at an all-time high, and safe so say, many of us are addicted beyond help. With The Bubble Tea Factory's pop-up in Singapore – somewhat similar to the Museum Of Ice Cream in San Fran and Selfie Museum in KL – you can further indulge in your love for this milky beverage with a series of colourful themed photo rooms

You need this IV drip if bubble tea runs in your veins
Along this immersive experience are a ball pit inspired by bubble tea pearls, confetti room, and scent wall. Best of all, you'll be ending the journey with a free cup Truedan bubble tea and some snacks!  
Read our article on The Bubble Tea Factory here.
Date: Until 18th Dec 2019
Time: Mon – Fri 4PM-10PM | Sat, Sun, PH, and eve of PH: 10AM-10PM
Venue: *SCAPE
Price: $19.11. Get your tickets here.
Website
---
2. Go prawning under MRT tracks at Fish at AMK's new outlet
---
Image credit: Fish at AMK
The unutilised areas below our MRT viaducts seems like wasted space, but Fish at AMK has cleverly jumped in to make good use of it – by opening their new prawning outlet there. Despite the fact that it's outdoors, the area is sheltered so you won't be sweating too much under the sun or getting soaked during a drizzle.

Image credit: Fish at AMK
Apart from prawning, there will also be longkang fishing for the kiddos, and a fish spa for those who wish to relieve their weary feet.
P.S.: Read our article on late-night prawning places here.
Address: 190 Ang Mo Kio Avenue 8, Singapore 568046 (outside The Grassroots Club)
Opening hours: From 2nd Nov 2019 onwards
Website
---
3. Browse art pieces at the Affordable Art Fair
---
You don't have to consider yourself an artsy fartsy person or know anything about the technicalities of art in order to enjoy it. The Affordable Art Fair is open to all – both serious collectors and casual viewers alike – with paintings and installations by artists from all over the world. Having attended some previous editions of the fair, I can personally vouch that your eyes will be in for a treat with a good variety of styles and mediums.

An embroidery piece created using hair by Singaporean artist Zoey Wong
Everything you see is up for sale, with reasonable prices starting from the low hundreds. Who knows, you might just walk away with a new decor piece for your home.
Date and time: 22nd Nov 12PM-6PM | 23rd Nov 11AM-7PM | 24th Nov 11AM-6PM
Venue: F1 Pit Building
Price: From $18. Get your tickets here.
Website
---
4. Experience light projections and a raining room with The Bicentennial Experience
---

Image credit: @tcherley
Singapore's bicentennial celebrations are still underway, and if you haven't been part of the festivities, you'll at least want to catch The Bicentennial Experience. This interactive exhibition will take you back in time to our country's past as a sleepy fishing village, and highlights its progression over the years to the first-world country it is today. 

Image credit: @jolinxosy
We shan't give you too many spoilers, but you can expect plenty of light projections, neon displays, and a room full of rain where you'll be given an umbrella for shelter.

Image credit: @ben10shoots
Admission is free, but you'll have to pre-book tickets here.
Date: Until 31st Dec 2019
Time: Until 17th Nov: Fri – Sun 9AM-9PM, Mon – Thu 9AM-4PM | 18th Nov onwards: Tue – Sun and PHs 9AM-9PM, Mon 9AM-4PM
Venue: Fort Canning Centre
Price: FREE
Website
---
5. Pore over original illustrations of your fave childhood films at Disney: Magic of Animation
---

Image credit: Marina Bay Sands
It's safe to say that Disney cartoon movies were a huge part of everyone's childhood. While we already know the storylines – and soundtracks – of these magical classics at the back of our hands, most of us have never really thought about what goes on behind the scenes. Disney: Magic of Animation at the ArtScience Museum will give you a glimpse of that animation process, through original sketches and illustrations dating way back to the 1920s.

Image credit: Marina Bay Sands
Featuring everything from iconic princess fairytales to newer favourites like Moana and even the old version of Mickey Mouse in Steamboat Willie, these artworks will show how Disney's artistic conceptualisation has evolved over time.
Date: Until 29th March 2020
Time: 10AM-7PM
Venue: ArtScience Museum
Price: From $16 for Singapore Residents. Get your tickets here.
Website
---
6. Have fun with snacks, shopping, and art workshops at Artbox 2019
---

Image credit: Artbox
Artbox, everyone's favourite container market from Thailand is coming back again with a mythical "Garden of Eden" theme. So apart from food vendors like Beef Bro, Chun Cui He, and Hot Star Fried Chicken, you can also expect plenty of colourful botanical backdrops for you to get those killer snapshots.

Beef Bro
Image credit: @beefbro_sg
As with previous years, the art market will have knick-knacks and accessories from indie brands and crafters up for sale, along with craft workshops where you can learn how to make your own perfume and 3D-printed accessories.
Find out what else you can expect at Artbox in our article here.
Date: 15th – 17th, 22nd – 24th Nov 2019
Time: 3PM-11PM
Venue: Singapore Turf Club
Price: FREE
Website
---
7. Enjoy VR games and 23 new themed rooms at K.STAR Karaoke's new outlet
---
K.STAR Karaoke, Singapore's first themed karaoke bar, has just opened a spanking new outlet at Suntec City that's even bigger and better than before. Aside from 23 never-seen-before room themes, it comes with a whole load of neon photo spots, pre-installed screen games like Truth or Dare, and even a set of VR pods to take you on a thrill!
The VVIP room here can hold up to 70 people, which makes it perfect for birthday parties or company gatherings.
Read our article on K.STAR Karaoke's Suntec outlet here.
---
8. Listen to compelling stories at the Migrant Worker Poetry Competition 2019 Finals
---

Image credit: Women of Shakti
To most of us, the migrant workers that we pass on a daily basis are just another face or stranger. But they're more than just another construction worker or domestic helper – each of these human beings have left their families in search of a better life, and all have their own set of compelling stories about their struggles, joys, and heartache.
The Migrant Worker Poetry Competition is an avenue for them to share their stories, and you can sit in to watch their recitations during the finals for free at Funan's new Wild Rice theatre.
Date: 10th Nov 2019
Time: 4PM-6PM
Venue: The Ngee Ann Kongsi Theatre at Wild Rice Funan
Price: FREE
Website
---
9. Embark on a trigger-happy shootout at NERF Action Xperience
---
You're never too old to brandish a NERF gun, and NERF Action Xperience is a judgement-free zone where you can let your inner child out as you go trigger-happy with those foam bullets. But it's not all child's play, because there are different challenges like zombie-shooting, Capture the Flag, and timed team battles in this sprawling indoor arena.
For a break from all the pew-pew action, they've also got a high-elements course with a rock wall, 3-storey rope course, and other obstacles to conquer.
Read our article on NERF Action Xperience here.
Address: 6 Raffles Boulevard, #01-208 Marina Square, Singapore 039594
Opening Hours: 10AM-10PM, Daily (last entry at 7.30PM)
Website
---
10. Explore the nature spots and hidden food gems of Bukit Panjang
---

Image credit: @chyeguan.tan
The neighbourhood of Bukit Panjang is not typically where one would go for an outing – unless you're already living there. But there's more than meets the eye with this underrated enclave in the West. It's full of scenic spots – including a floating wetland with scenic boardwalk, a glow-in-the-dark parth, and a less explored nature park – as well as a bunch of supper spots that open past midnight.
Find out more about what you can do at Bukit Panjang in our article here.
---
11. Sample over 100 wines at Wine Connection's Wine Tasting Fair
---

Image credit: @jaclyne_james
Red, white, or pink? No matter your fancy, Wine Connection has it all. And at their Wine Tasting Fair this year, you'll get to sample over 100 different types of vino to your heart's content – almost like a buffet – for just $29. The restaurant will be open at that time, so you might as well order some small bites like a cheese platter of tapas to go with.
Date and time: 16th Nov 12PM-4PM | 17th Nov 12PM-4PM, 5PM-9PM
Venue: Wine Connection @ Capital Square
Price: $29. Get your tickets here or at any of their wine shops.
Website
---
12. Watch Super Junior and other K-pop idols perform at KAMP Singapore
---

Image credit: @superjunior
Attention hallyu fans: KAMP, a new K-pop music festival, is making its way around the globe and it's first stop is gonna be right here in Singapore. The 2-day event will bring with it 9 acts including OG fave Super Junior, along with others like Momoland and Ha Sung Woon.
But this isn't going to be like any other regular music festival, because there will also be special red carpet events and added fan interaction so you can get even closer to your idols. Check out the lineup here.
Date: 9th and 10th Nov 2019
Time: 7PM-10PM
Venue: Singapore Indoor Stadium
Price: From $100. Get your tickets here.
Website
---
13. Eat and shop in an indoor picnic-style space at Twilight Safari: Flea and Feast
---

Ooey gooey cookies by 3 Boys Dough
Image credit: @3boysdough
Inspired by markets in Australia, Twilight Flea and Feast is an event chock full of food, quirky products, and live performance. Except, unlike what you see Down Under, it's held in indoor comfort – so you can fully enjoy yourself under the cooling aircon. This version of the market comes with a safari theme accompanying its usual picnic-style setup.

Est.BELLE – a makeup tool brand with cosmetic brushes, brush soap, and bruch cleaners
Image credit: @estbelle.sg
Date: 8th – 10th Nov 2019
Time: 10AM-10PM
Venue: Suntec Convention Centre
Price: FREE
Website
---
14. Go wild with a Silent Disco right at the top of MBS
---

Image credit: @silentdiscoasia
A silent disco might sound like an oxymoron, but it's not as peculiar as it sounds. Not everyone can groove to the same jam, so the Silent Disco gives you some freedom of music choice through 3 different groups of LED headphones, each with tunes spun by a different DJ. All you'll be able to hear are the beats and nothing else, so you'll be fully immersed in the experience.

Image credit: @silentdiscoasia
The event will be held at MBS Observation Deck, which comes with dazzling night views of the city. Entry tickets are each inclusive of 1 free drink.
Date: 2nd Nov 2019
Time: 10PM-2AM
Venue: MBS Observation Deck
Price: From $45. 
Website
---
15. Catch plushies the new claw machine arcades that only opened this year
---

Image credit: @thekiapkiapplace
It seems like people will never get sick of claw machines, and understandably so – it's real thrilling when you successfully manage to kiap a toy, especially after so many rounds of trying. A bunch of new claw machine arcades have popped up all over Singapore within this year alone, so make your rounds to see what sort of loot you'll snag.
There's Play United, which has almost 100 machines within a single outlet, and a bunch of others like The Kiap Kiap Place and I Claw Taiwan that only charge $0.40 per play! Find out more about these new claw machine arcades in our article here.
---
16. Visit MINISO's first $2 outlet for cheap clothes, cosmetics and accessories
---
MINISO has always been pretty affordable, but they've just upped their game with their first-ever $2 outlet at Harbourfront Centre – giving good competition to the likes of Daiso and Nomi Japan. You'll be able to find lifestyle items like clothes, cutlery, and cosmetics going for a dirt-cheap $2 here. There are even seamless undies, patterned boxers, and basic tees for sale!
Read our article on MINISO's $2 outlet here.
Address: 1 Maritime Square, #02-15/16 Harbourfront Centre, Singapore 099253
Opening hours: 10AM-10PM, Daily
Telephone: 6252 2619
Website
---
17. Groove to Halsey and Mumford & Sons at Neon Lights Festival 2019
---

Image credit: @waniham
Think of Neon Lights Festival as a mini Coachella of sorts. This year, the 2-day music fest is going to be headlined by Mumford & Sons and Halsey, along with plenty other artistes like Clean Bandit and Honne. Check out the lineup here.
Apart from good beats, there will be roving acts, live art, and installations such as wearable sculptures made from repurposed plastic items.
Date: 23rd – 24th Nov 2019
Time: 1PM onwards
Venue: Fort Canning Park
Price: From $128. Get your tickets here.
Website
---
18. Admire mythical paintings at the free Myth and Magic art exhibition
---

Image credit: @yenchuadotnet
Be enthralled by a series of mystical paintings at Myth & Magic, a free pop-up art exhibition by local artist Yen Chua at Royal Plaza on Scotts. Made using acrylic mixed with charcoal, her vibrant pieces feature fantastical creatures like mermaids, unicorns, and dragons in whimsical dreamscapes.

Image credit: @yenchuadotnet
At the same time, her art provokes thought as it tackles themes like womanhood and the environmental crisis.
Date: Until 3rd Jan 2020
Time: 12AM-12PM
Venue: Royal Plaza on Scotts, Lobby
Price: FREE
Website
---
19. Learn more about eco-living at The Conscious Festival
---

Image credit: @bubblybunii
Simply using metal straws isn't enough – there are so many more lifestyle changes we can make to help tackle climate change and hopefully make our Earth more livable. The Conscious Festival is here to help with that through the promotion of sustainable brands covering cosmetics, skincare, food, and swimwear. 

Diadem Candles – reusable and refillable candles made from soy wax
Image credit: @diademcandles
During the event there will also be fun games, live music by local artistes, and lots of good grub – by conscious eateries of course. To take it a step further, sign up for one of their panel talks or workshops so you can find out more about how to incorporate green practices into your daily life.
Date: 2nd – 3rd Nov 2019
Time: 11AM-7PM
Venue: South Beach Avenue
Price: FREE
Website
---
20. Watch J-pop performances and meet famous cosplayers at Anime Festival Asia 2019
---

Image credit: @sr_soumeki
Anime Festival Asia (AFA), one of the biggest anime-related events around is back for yet another 3-day run. Come on and meet your favourite celebrity cosplayers, including dynamic duo Baozi & Hana. Feel free to come decked in your own cosplay outfit too as you browse the various booth selling anime merch like figurines, t-shirts, and fan art.

Baozi & Hana
Image credit: @moemoebaohan
A huge part of the event is also the anticipated I Love Anisong concert, featuring Japanese pop acts like girl group SCANDAL and May'n with a setlist of anime soundtracks.

May'n performing at AFA 2018
Image credit: @arriswong
Date: 29th Nov – 1st Dec 2019
Venue: Suntec Convention Centre
Price: From $15. Get your tickets here.
Website
---
Events in November 2019
---
Time to get moving, because the many events to attend in November ain't gonna wait for no one. Whether you're a foodie, a music junkie, or an art enthusiast, there's something out there for you and your squad to bond over.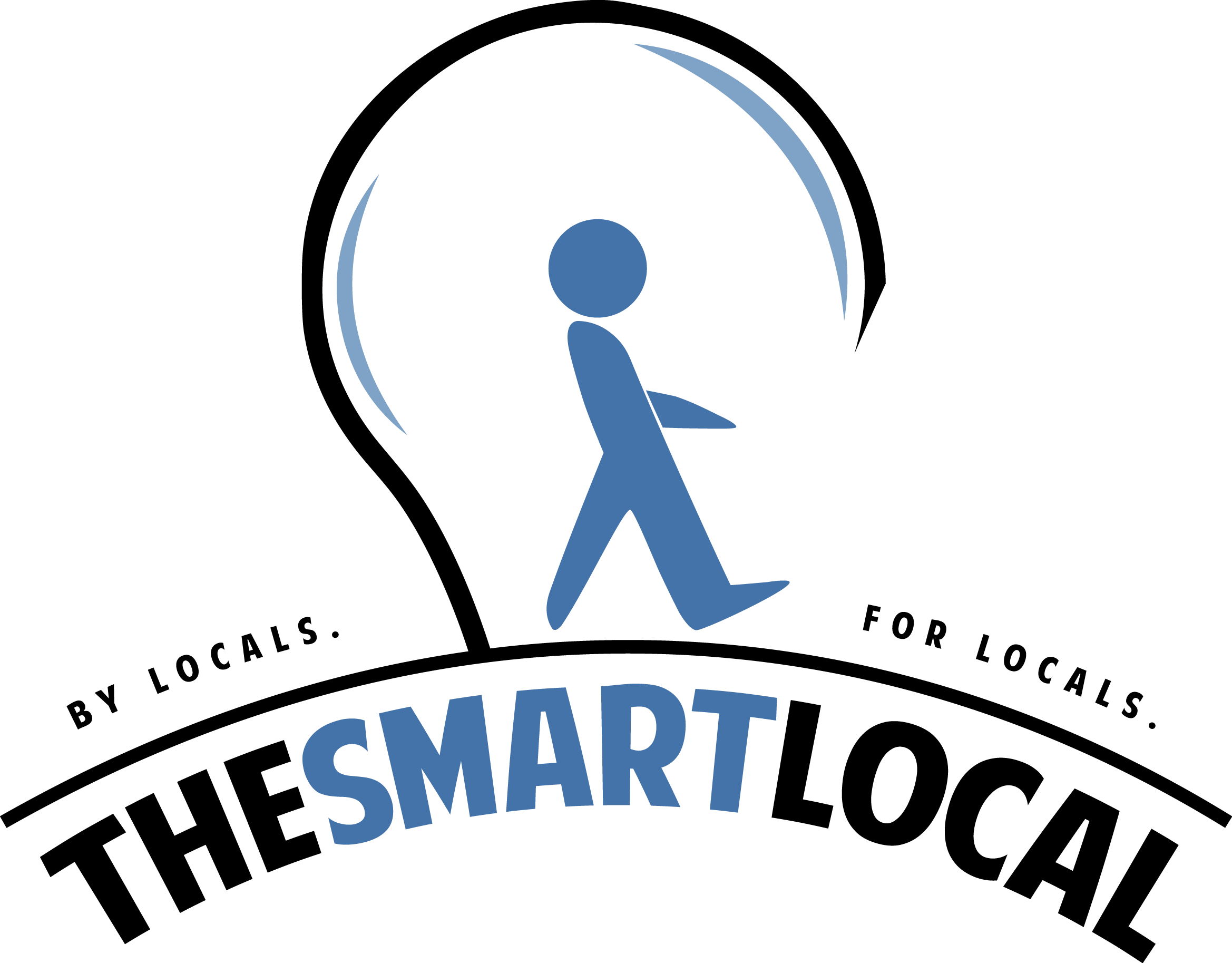 Drop us your email so you won't miss the latest news.