K.STAR Karaoke at Suntec City
---
Right after we wrote about K.STAR Karaoke in 2018, a wild frenzy of singing enthusiasts rushed to book their themed rooms – after all, it was the first and only themed KTV in Singapore, with affordable rates to boot. It's been over a year, but they're still often packed at full-house during peak periods.
Now, K.STAR has opened their second branch at Suntec City, and it's even bigger and crazier than before. This flagship outlet has completely different decor, but the same premise – to raise the ante of what would otherwise be a normal KTV experience.
With VR game pods, dart machines, and 23 vibrant themed rooms – including a VVIP room that can hold up to 70 people – K.STAR Suntec is a total game-changer. And best of all? They're open till as late as 5AM on some days.
---
Themed rooms at K.STAR Suntec with drinking games and digital Truth or Dare
---
As with the first outlet, this one allows you to play with different types of lighting to create a mood of choice
While the Suntec outlet has 2 fewer rooms than the Orchard outlet, spaces here are way bigger and able to accommodate more people. Rates are slightly pricier but reasonable nonetheless, especially if you're going in a larger group.
Every room regardless of size comes with a drink roulette and Drinko – a drinking game that's modelled after Plinko. If the chip falls into your cup, it's your turn to down a shot!
Ah, those good ol' Justin Bieber hits
The song selection system here differs from the previous outlets, and comes with a greater range of languages. Other than the usual English, Mandarin, Malay, Japanese, and Thai, there's also Korean, Vienamese, Filipino, Khmer (the language of Cambodia) and Laotian. Amazing diversity!
Within the English category in particular, I was glad to find that the range of genres here is more varied as well – the other outlet's song list felt limited for a person like me who prefers rock over mainstream pop, but this one features bands like My Chemical Romance, Nightwish, and even Slipknot.
Just some of the many game and entertainment options that come with the song system
But hey, that's not all – the song machine comes with a bunch of pre-installed games. Say what?! That's right, if you get tired of singing, just select the "games' tab and click on one of the many choices; The music will stop, and the game will be projected onto the karaoke screen.
"Who is the most ugly here?" – a potential friendship-breaking question
We picked Truth or Dare, a perennial party favourite, and were surprised to find how cheeky the questions were. "Who is the most ugly here?" and "Have you ever hooked up with a stranger on apps?" were just some of them. Friendships will be tested and yelling may ensue, but hey, don't take it too seriously 'cause it's all in the name of wild fun!
Now, let's dive in on the room types and their never-seen-before themes:
---
Thematic Rooms at K.STAR Suntec – for 6-8 pax
---
The smallest ones are the Thematic Rooms which are best for 6, but can fit up to 8 if you don't might a little squeeze. Each comes splashed in a specific colour and corresponding design, and rates are $25/room per hour – max out the space, and you'll be paying just slightly over $3 per person each hour.
Fans of Japanese cartoon characters will love the Hello Kitty and Doraemon rooms, which, of course, come in pink and blue respectively. The former has a wedding theme going on, with Hello Kitty and Dear Daniel donned in a gown and suit – perfect for a bachelorette party!
If you like your cartoons less…family-friendly, there's also a Simpsons room in that iconic shade of yellow, with themed cushions to match.
The one that got me squealing with excitement was the purple unicorn room, which is sweet and girly but by no means childish. We can see groups of grown ladies fighting to get first dibs on this one!
The Pikachu room comes with a large plushie to cuddle
All in all, there are a total of 13 Thematic Rooms and no two are the same. Others designs include Miffy, a flower shop, and a leafy rainforest.
This one's designed like a hotdog stand, featuring Brown the LINE bear
---
Deluxe Rooms at K.STAR Suntec – for up to 15pax
---
If the smallest rooms can't fit your squad, upgrade to one of the 4 Deluxe Rooms (up to 15pax) from $45/room per hour. There are 2 designs; Self-proclaimed Hypebeasts would want to gather in the green KAWS one, where there's a giant KAWS Companion head mounted on the wall emitting an alien-like glow from its eyes. Make sure you're dressed in your swaggiest streetwear to get the best squad shots!
Don't worry, if you prefer something more feminine there are also 2 pink tropical rooms plastered in wallpaper full of fronds.
---
Panorama Rooms at K.STAR Suntec – for up to 20 pax
---
Cat-themed Panorama Room for the crazy cat ladies
While the previous 2 tiers of rooms simply come with a TV monitor, the Panorama Rooms come with an additional projection screen covering the entire back wall of the room and more. This doesn't just display whatever's already on the TV in front, but also includes animations that suit the mood of the current song for a more immersive experience.
Tropical-themed Panorama Room
All Panorama Rooms come with rockstar-style standing microphones and fit up to 20 pax, at $60/room per hour. Yep, it gets more and more value-for-money the bigger you go!
Decorations like balloons, banners, and neon signs are provided for free if you're hosting a party, which saves you the cost and hassle of having to set up your own. Just make sure you ring them up to inform them while making an advance booking so that they can make the necessary arrangements for you.
Apart from these pink cat-themed and tropical-style rooms, there's also a KAWS one for bro gatherings.
---
VIP Rooms at K.STAR Suntec – for 35-70 pax
---
Of course, the most impressive of them all? The VIP Rooms. These come with everything the Panorama Rooms have – including those massive wall projections – and more. Each one comes with a dart machine, but the galaxy-themed one dotted with stars has the trump card: a pair of VR game pods.
Strap yourself in, put on the headset, and get ready to be whisked away on a roller coaster ride or zombie shooting battle! The pods move during the game so it feels extra realistic.
Loads of game modes to choose from
The selection is in Chinese, but it's intuitive enough – just pick the thumbnail that speaks out to you the most.
All VIP rooms come with panorama screens with animated backdrops
If you're not up for hurtling yourself off to another dimension, there's a more understated pink-and-blue one. Both rooms can fit a max of 35 pax and have to be booked in 6-hour slots, with prices starting from $770.
But the mother of all karaoke rooms here is the VVIP Room, which can hold a whopping 70! With dark walls accented by gilded gold patterns, this one has a club vibe, with 2 long booth seat clusters that ensure no one is left out.
It's also the only room with a pool table. Prices start from $990 for a 6-hour block.
---
Photo spots at K.STAR Suntec with neon lights
---
It's clear that K.STAR Suntec isn't about blending in with the rest of the shop units that surround it – once you go up the escalator leading to MacDonald's on the second floor, you'll immediately spot its over-the-top pink-and-blue facade. Boy, is it massive. And visually arresting to a crazy degree.
The first thing you'll probably see is a giant avant garde teddy bear sculpture in hot pink and black. Then, behind it, a bathtub full of shiny baubles, with a heart "balloon" backdrop. That's actually the reception counter, but if it's not too busy, the staff will be happy to put the landline phone away and let you snap a quick photo.
There's so much going on – in a good way – that you almost don't know which point to rest your eyes on. But don't get to enamoured with the entrance, because there's lots more to be uncovered inside – like neon light fixtures that are screaming to be photographed.
Some of the neon installations are repeated throughout the corridors of the establishment, so there's plenty to go around.
Get creative and play around with different poses and angles! Close-ups and full-body shots work just as well.
Tip: Gently lean on the light tubes with your face as close to them as possible for a cool headshot.
---
Open-mic bar at K.STAR Suntec
---
When you're tired of singing and need some hydration lest you go hoarse, head back out to the entrance area for some drinks at their bar counter.
Come night, and tables will be set up in the open space in front of the bar, where you can engage in a casual open-mic session on a little podium. This is perfect for those who would rather have drinking as their main activity, with singing as side entertainment – as opposed to the other way round.
It's completely free to take the stage so long as you buy a drink, so don't be shy!
---
K.STAR Karaoke in Singapore
---
K.STAR Karaoke wowed us the first time round, and they've certainly one-upped themselves with this spanking new outlet. While the first outlet was largely cutesy, this one has a mix of cute and flashy, with more varied room themes, entertainment options, and song choices. It's perfect for a birthday party or corporate bonding sessions, and the massive rooms make it possible to fit your entire department – or even your entire company.
At time of writing, they're still in their soft-launch stage, so not all their facilities are ready at the moment. However, they're already taking in customers, so do call them beforehand to check if the room you're interested in using is available for use!
Address: 3 Temasek Boulevard, #02-724/725 Suntec City, Singapore 038983 (East Wing, near MacDonald's)
Opening hours: Mon – Fri 12PM-3AM | Sat & Sun 12PM-5AM
Telephone: 6269 5188
Website
---
Photography by Gabriel Seow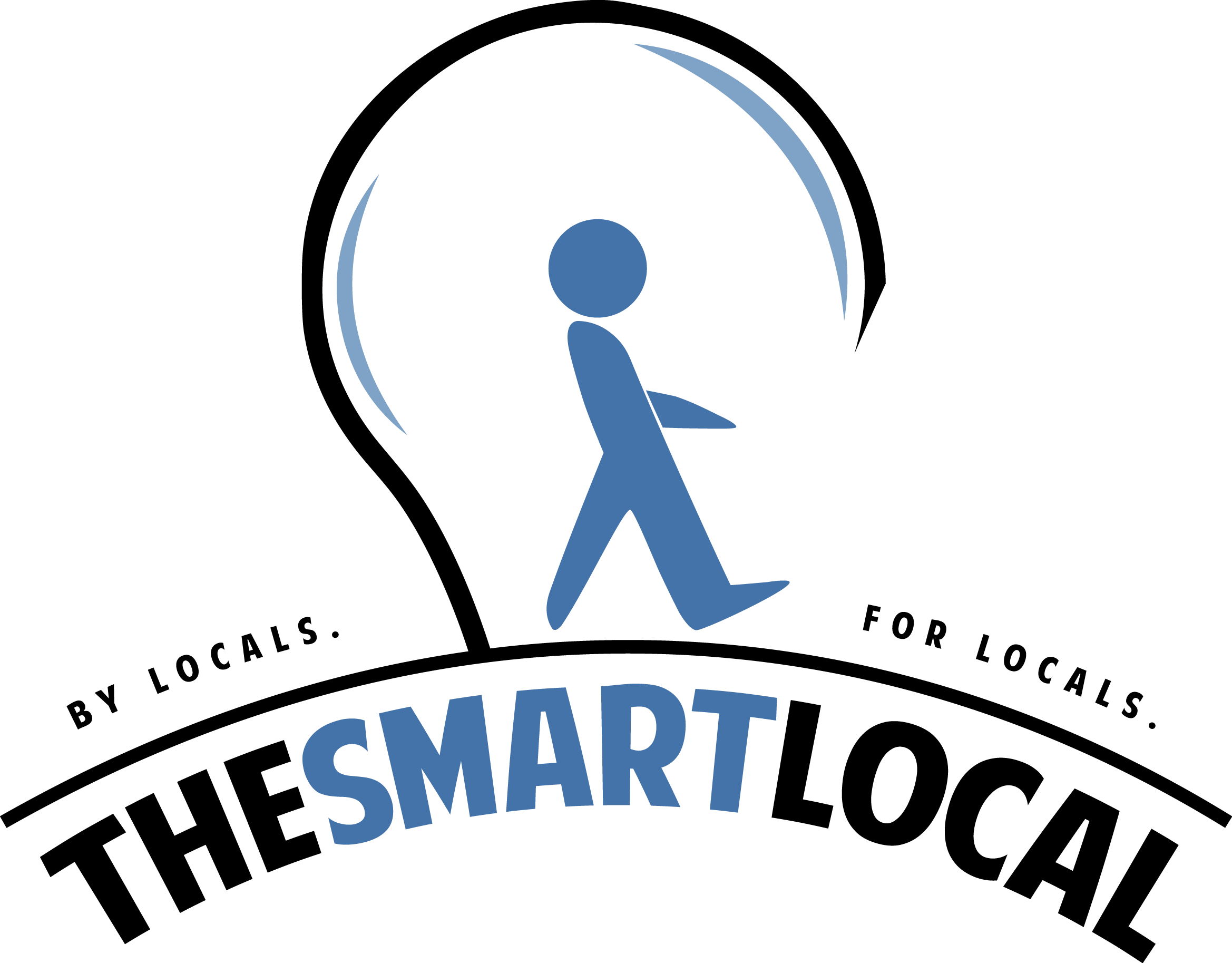 Drop us your email so you won't miss the latest news.