Things to do in Langkawi
---

Images adapted from (clockwise from top-left): @markustravels, @nellycesalova, @harish.bushighampala, @yellowbeachcafe
Nearby islands are usually the first few destinations we'd think of when we're itching to escape the city. And amongst them, Langkawi – aka the Jewel of Kedah – is one of the top few places Singaporeans like to visit, especially since it's just 1.5 hours away via plane.
While the first thing you'll notice there are the clean shores and stunningly clear waters, delve a little deeper and you'll find activities that don't just involve chilling at the beach.
---
1. Explore a bat cave and floating fish farm at Kilim Geoforest Park
---
Image credit: @muslihahtasrip
Looming cliffs, lush greenery, and emerald waters – that's Kilim Geoforest Park for you.
Image credit: @murtzainal
Rest assured that a trip to this 100 square kilometre geopark is well-worth your time. The only way to soak in its grandeur is to sign up for a boat tour (or a kayak tour if you're feeling adventurous), with prices starting from RM120 per person (~SGD$39.44). You'll be brought over to areas like a floating fish farm and even a bat cave.
Image credit: @chainedthoughts
No, not the Bat Cave. Instead of Bruce Wayne skulking around in the shadows, you'll find thousands of actual bats lining the ceilings. It's truly a sight to behold.
---
2. Sip on a cocktail at a beach bar
---
When there are miles of beautiful beaches, you can bet that there are numerous beach bars lining the stretches of sand as well. 
---
Yellow Beach Cafe – sunny yellow colour scheme
---

Image credit: @yellowbeachcafe
Located along the ever-popular Pantai Cenang, Yellow Beach Cafe promises you stunning sea views from wherever you're sitting. You can choose to chill on any one of its yellow sofas or deck chairs, or on a comfy hammock situated right by the edge of the sea. 
Image credit: @saosson
Besides their extensive list of alcoholic drinks, they've also got their fruit juices that will freshen you up on a warm day.
Image credit: @amy_francis8
Yellow Beach Cafe
Address: Jalan Pantai Tengah, Jalan Pantai Chenang, 07000 Langkawi, Kedah, Malaysia
Opening hours: Wed – Mon 3PM-1AM
Telephone: +60 12-459 3190
---
Thirstday Bar & Restaurant – beachside benches with a view
---
Image credit: @xing.96
If you want something a little more classy, head over to Thirstday Bar & Restaurant, which has its wooden tables and benches right by the beach. Dress up and order yourself a cocktail (RM22, ~SGD$7.23) while soaking in the sunset views.
Image credit: @kangna_912
Thirstday Bar & Restaurant
Address: 07000 Langkawi, Kedah, Malaysia
Opening hours: Daily 3PM-1AM
Telephone: +60 12-504 1424
---
Nest Rooftop Cafe – halal bar overlooking the sea
---
Image credit: @aldinnan_ak
Muslim friends can also enjoy a drink by the beach – simply swing by the Nest Rooftop Cafe for a range of mocktails. The terrace comes complete with chairs, cushions, and tables to lounge in, but for the best pictures of the beach view, simply perch yourself atop the bar stools overlooking the sea. 
Image credit: @aliffkaizzal
Mocktail choices include the classic Mojito and a Golden Eagle, which consists of fresh passion fruit, grapefruit, and vanilla. You can choose to have it served up in a carafe (RM30, ~SGD$9.86) or a jug (RM45, ~SGD$14.78), depending on the size of your group.
Image credit: @emiliy_nys
Nest Rooftop Cafe
Address: Royal Agate Beach Resort, Jalan Pantai Cenang
Opening hours: Daily 7AM-11AM, 5PM-11PM
Telephone: +60 4-955 6666
---
3. Trek through the lush greenery of Gunung Raya Reserve Forest
---
Image credit: @markustravels
Langkawi has its fair share of rainforests which you can trek through. The most common trail can be found at Gunung Raya Reserve Forest due to the magnificent views you'll find along the way. 
To start, drive to the peak of Gunung Raya and slowly work your way down the hill. It's a mostly downhill trek that will take you about 4 hours to complete – perfect for both beginners and seasoned hikers. 
Image credit: @aaaaiiinnnn
You'll be treated to incredible views of the island and its surrounding seas, so best to make sure your cameras are all ready to go.
Macaque
Image credit: @linnea.olbers
You might even come across some wildlife here – the park's home to an array of animals including the macaque and the Great Hornbill.
---
4. Take the steepest cable car ride in SEA and conquer the snaking SkyBridge
---
Image credit: @harish.bushighampala
For a true bird's eye perspective of Langkawi, hop on the steepest cable car ride in Southeast Asia and elevate yourself 700m above sea level atop Mount Mat Cinchang. Walk a little further, and you'll step onto the long and winding SkyBridge.
Image credit: @mateusz.granowicz
The twisting nature of this bridge will let you soak in different views of Langkawi at different points. See if you can spot the Seven Wells Waterfall or the Kilim Geoforest Park from where you are!

Image credit: @brentwhaynes
---
5. Snorkel amongst colourful corals and feed baby sharks at Pulau Payar Marine Park
---
Image credit: @sk.sikke
Langkawi boasts waters clear as day, so it's only natural that water activities like snorkelling and scuba diving are doable. 

Image credit: @anawizulkefli
From Kuah Jetty, hop on a speed boat and jet your way over to Pulau Payar Marine Park, which consists of 4 small beaches with access to tranquil, shallow waters. It's the only beach here that has exotic coral reefs and marine life, so you can bet that your underwater jaunts will be unforgettable.
Image credit: @edwardysy
You'll need to sign up for a group tour as you won't be allowed to enter the waters by yourself. Snorkelling and scuba diving packages are available for swimmers of all levels, so rest assured that everyone can enjoy themselves.
Once that's done, you'll be able to get up close and personal with the fishes darting all around you.
Baby blacktip reef sharks that can be fed from a bridge
Image credit: @jiaying0101
The Marine Park Administration also organises shark feeding sessions around noon daily, where you'll be able to feed baby sharks from atop a bridge. These sharks are babies and won't be able to harm you, so feel free to dip your legs into the water!
---
6. Snack on street food markets all over the island
---
Image credit: @cjchoo515
Pasar malams (night markets) pop up pretty randomly around Singapore, and finding one can be difficult when it's not the Hari Raya period.
That's not the case in Langkawi. Here you'll find different pasar malams taking place in different parts of the island depending on the day. For example, you'll find one in the little town of Kuah on Wednesdays and Sundays, but there'll be another one in Temoyong if you're looking for one on a Thursday.
Get ready to stuff yourselves, because there will be a bevy of cheap street food waiting for you. Between the goreng pisang (fried bananas), keropok lekor (fish crackers), and seri ayu (coconut kaya kueh), it's hard to find something that goes over RM8 (~SGD$2.64).
Image credit: @suyosuyo
Bargain hunters will also be glad to know that there are a wide range of clothes, trinkets, and fresh produce. Don't be afraid to haggle for cheaper prices!
---
7. Go cliff jumping or swim in natural pools at a waterfall
---
When we say Langkawi has everything a scenic trip can provide, we mean everything. Aside from limestones, forests, and mountains, you'll also come across several majestic waterfalls around the island.
To get the most out of your waterfall-visiting experience, swing by anytime within the monsoon season between September and October. The rain fills the pools up with more water, giving visitors deeper areas to splash around in. 
---
Seven Wells Waterfall – seven natural pools
---
Image credit: @lee.jia.jia
Seven Wells Waterfall is arguably one of the best waterfalls in Langkawi. It's named due to the 7 natural pools around the area, which you can choose to soak in via a short drive up to the top, or a 480-metre upward trek.
---
Temurun Waterfall – local favourite with rocky cliffs to dive from
---
Image credit: @bash.rushdn
You can also soak in the pools of Temurun Waterfall. It's a less-frequented spot compared to the other two waterfalls, making it a favourite amongst locals. Join them as they climb up the rocks at the side and dive off!
---
Durian Perangin Waterfall – suitable for swimming in
---
Image credit: @nellycesalova
Another noteworthy waterfall includes Durian Perangin Waterfall. You'll be able to spend the day floating around in its natural swimming pools while gazing up at the waters rushing down the side of the mountain.
---
8. Pose for optical illusion photos at the Art in Paradise 3D Museum
---
Image credit: @kmlee13
The Paradise 3D Museum, much like our Trick Eye Museum features over 200 paintings and optical illusions that make photographs appear eerily lifelike – perfect for a mind-boggling OOTD shot.
Image credit: @kennethfgw
Apart from the standard pose-and-smile photo spots, there are also other photo zones that will put you in death-defying illusions such as a rickety bridge across a gigantic waterfall. Get in the zone, and bring out your most terrified expression!
Image credit: @shaimahmad
3D Art in Paradise Langkawi
Address: Jalan Telaga Tujuh, 07100 Langkawi, Kedah, Malaysia
Opening hours: Daily 9AM-6PM
Telephone: +60 13-509 1209
---
8. Embark on an island-hopping tour for eagle feeding and water sports
---
Image credit: @marechalagathe
While the main island of Langkawi can keep us occupied for days, set aside some time to explore the surrounding islands as well. After all, Langkawi itself consists of 99 islands in its cluster, so it'd be a shame not to explore at least one of them during your time here.
One of the most popular islands to visit is Pulau Dayang Bunting. That literally translates into "Pregnant Maiden Island", which is apt given that the island's silhouette truly resembles that of a reclined pregnant woman. 
Image credit: @fluffywingss
The island's famous for its emerald freshwater lake, which you can easily reach after a 15-minute walk from the jetty. Activities you can do here include swimming and paddleboating, but if you want to stay dry, you can just admire the scenery from the safety of the boardwalk.
Image credit: @kate_mcquilken
For a quieter beach experience away from the main island, skip on over to Pulau Beras Basah. Powdery white sand, azure waters, and no crowds? Yes, please.
Eagle-feeding at Pulau Singa Besar
Image credit: @kiranogram
You'll have to sign up for a boat tour first to go island-hopping. A full-day tour will usually start at around RM80 (~SGD$26.48) per person, and it'll bring you to at least 2-3 islands. This particular island-hopping tour by Hotels.com will bring you to Pulau Dayang Bunting, Pulau Beras Basah, and a short jaunt to Pulau Singa Besar to watch eagles in close proximity.
---
9. Chill over a cuppa at a photogenic cafe
---
Sure, Langkawi's filled with street vendors and night markets that sells snacks for cheap, but the local cafe scene is pretty hip, too. Whenever you need a breather from all the sight-seeing, simply drop by a cafe to rest over a cup of coffee.
---
Smiling Buffalo – glammed-up kampung house with garden
---
Image credit: @yingki96_
Situated in a traditional Malay chalet, Smiling Buffalo has an open concept with a garden that hurtles you right back to those idyllic kampung days – only more glamorous.
Image credits: @the_month_of_june
The cafe mainly whips up Western food such as Egg Yolk Parmesan Cheese Sausage (RM20, ~SGD$6.57), and all-day breakfast meals like Smoked Salmon With Hollandaise Sauce On Soft Scrambled Eggs (RM13, SGD$4.27).
Egg Yolk Parmesan Cheese Beef/Chicken Sausage (RM20, ~SGD$6.57)
Image credits: @ahhong425
Image credits: @agneschai
Smiling Buffalo
Address: 965, Kuala Chenang, Mukim, Kedawang, 07000 Langkawi
Opening hours: Daily 8AM-6PM
Telephone: +60 12-292 8102
---
Cafe Bonobo Langkawi – homely space
---
Image credit: @bonobocafelangkawi
If you're feeling a tad peckish after a day at the beach, swing by Cafe Bonobo Langkawi. It's a homey little cafe furnished with wooden tables, full-length windows, and rickety blinds that bring an old-school vibe.
Pancake and Waffle (both RM9, ~SGD$2.96)
Image credit: @bonobocafelangkawi
Patrons swear by the cafe's all-day breakfast food. Hot favourites include the Pancake as well as the Waffle (both RM9, ~SGD$2.96), which is a steal considering the amount of whipped cream and fruit tops each one respectively.
Avocado toast with cherry tomatoes (RM 13, S$4.27)
Image credit: @bonobocafelangkawi
Cafe Bonobo Langkawi
Address: 79, Jalan Pantai Tengah, Mukim Kedawang, 07000 Langkawi, Kedah, Malaysia
Opening hours: Mon-Sat 8.30AM-5PM
Telephone: +60 13-707 8901
---
Arts Cafe Langkawi – full of artwork on the walls
---

Image credit: @verygraciously
It's easy to mistake Arts Cafe Langkawi for an art gallery. Majority of its interior decor is made up of canvas paintings, so art lovers will feel right at home here.
Breakfast bowl with oats, fruit, and yogurt
Image credit: @goodfood_ismylove
You can also choose between a range of Western and Asian food from their selection – their Seafood Aglio Olio, priced at RM23 (SGD$7.62), makes for a satisfying mid-day meal. 
Image credits: @artscafelangkawi
If you're in the mood for some breakfast food, they also have dishes like their Banana Pancake Set (RM22) served with dessicated coconut and drizzled with sweet maple syrup. 
Mini garden area
Image credit: @verygraciously
Arts Cafe Langkawi
Address: 54, Jalan Pandak Mayah 5, Taman Bendang Baru, 07000 Langkawi, Kedah, Malaysia
Opening hours: Daily 9AM-10PM
Telephone: +60 4-963 0113
---
10. Catch beautiful sunsets at pristine beaches
---
An island getaway wouldn't be complete without a trip to the beach. And since Langkawi's known for their numerous pristine beaches, you'll end up spoiled for choice.
---
Pantai Cenang – most popular beach
---
The most frequented beach here is Pantai Cenang, and for good reason. You'll see clean, white sand stretching out as far as the eye can see, with far-off islands scattered across the placid waters. The views get especially picturesque as the sun begins to descend, basking everything in a lovely, peachy hue. 
---
Pantai Tengah – quiet spot away from tourists
---
Image credit: @oneway_cathchan
If you don't fancy the tourist crowds at Pantai Cenang, head just a little further south and you'll come across Pantai Tengah. It's just 600 metres away, but the absence of people makes it a more tranquil jaunt for those longing for some peace and quiet. And don't worry, the sunset views are just as great.
---
Pantai Pasir Tengkorak – rock formations
---
Image credit: @faris_hussni
Further away from the tourist-populated areas of Pantai Cenang lies Pantai Pasir Tengkorak. You'll have to take a short walk through a forested parkland before reaching the beach, but once you emerge, you'll be greeted by sandy white sand, foamy waves, and rock formations that look especially stunning in the setting sun. 
---
Pantai Tanjung Rhu – loved by locals
---
Image credits: @langkawimaimai
Pantai Tanjong Rhu is a favourite amongst the locals. It's serene and scenic – you can lay your beach mat out on its powdery soft sands and take in the views of the other islands in the distance.   
---
Activities in Langkawi
---
Sometimes, we just need a break from life. To truly get away from it all without hopping on a 10-hour flight, jet yourself over to the magical island of Langkawi instead. With magnificent views, unspoilt beaches, and a bunch of activities to keep you occupied, you'll come back feeling rested, recharged, and ready to take on your next task.
Read our other articles on Langkawi: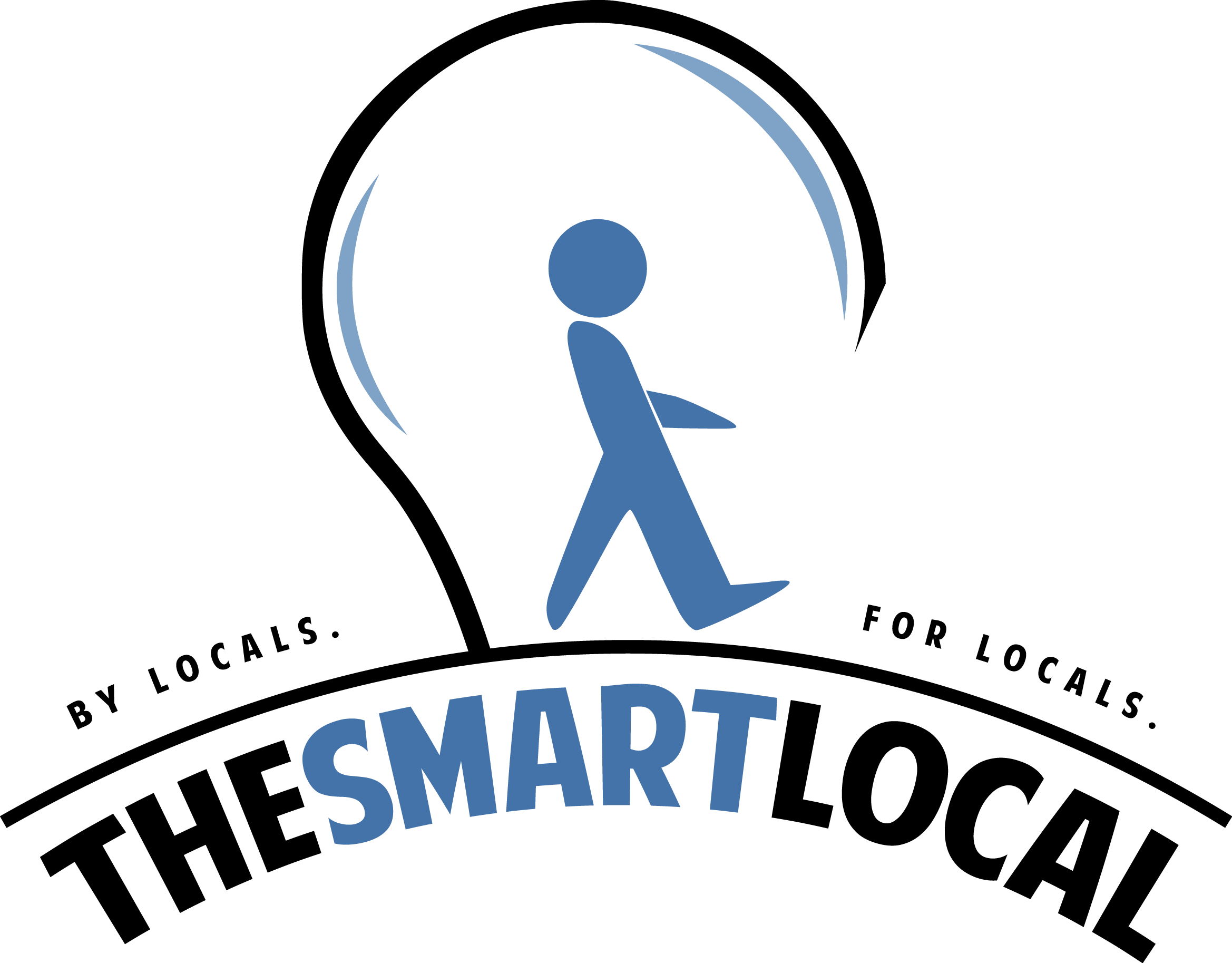 Drop us your email so you won't miss the latest news.