Visit 2 Beach Destinations In 1 Weekend
Mention a beach getaway, and the first images that come to mind are turquoise blue waters off the coast of Maldives or suntanning sessions on a Caribbean beach. What follows though, is the ultimate killjoy: the huge amounts of moolah or time we'd have to spend to get there.
Good news: you don't have to travel to a whole other continent to reach those azure seas. Enter not 1, but 2 dreamy beach destinations – Langkawi and Koh Lipe – a mere 2 hours away.
That means you workaholics can escape the city with just half a day of leave, and tell your colleagues triumphantly that you conquered two places in a single weekend.
Slap on some sunscreen and come with us as we shed sunlight on these island paradises!
Langkawi
1. Explore a bat cave at Malaysia's own Halong Bay
Welcome to the land of majestic limestone cliffs and emerald waters. Think a cross between the dramatic cliffside drops of Halong Bay and the unique mangrove landscape of Sungei Buloh.
Clearly one of the highlights of our trip, Kilim Geoforest Park has earned its place in our hearts for its dramatic landscape worthy of a nature documentary.
Having earned UNESCO Geopark status, the only way to explore the Geopark is to sign up for a nature tour package which range from 1 to 4 hours long.
Tip: Look for eco friendly tours that don't include eagle or monkey feeding in their itinerary.
And you'll explore the area either on a boat or a kayak – the former's great if you're craving a more laidback time to snap some shots. Go for the kayak if you're an adventure junkie – it'll even take you through the secret river lanes of the mangrove.
Don't open your mouth while looking up unless you'd like a free lunch. *wink*
Our river cruise docked at this mangrove island, and we were brought on a short hiking trail to this majestic batcave. No fancy gadgets or Batmobiles here, just 3000 bats clinging to a ceiling above your head.
Fun fact: Each of the cave's 3000 bats consume 1200 insects in 1 hour, which explains why Langkawi has never had a problem with dengue.
Nature Tours
Price: RM170 for adults, RM110 for children (5-10 years old). Prices here are reflective of Dev's Adventure Tours and may differ according to tour operator.
Duration: 4 hours (morning to afternoon)
2. Have lunch on a floating fish farm
Floating along the riverbank is this restaurant cum fish farm. Hole In The Wall is a rustic rattan-roofed eatery that serves fresh seafood with stunning views of the park's towering cliffs.
Seafood is reared in the fish farm and served fresh!
We tried their prawn fried rice with a side of tom yam soup. The fresh prawns were grilled to a crisp but still retained a juicy succulence – a great catch, literally. The tom yam soup was just the right burn, a perfect option to wash the course down.
It's no hassle to get to the spot either – the restaurant will send a boat to pick you up from Kilim Jetty at 12pm or 8pm for lunch or dinner reservations respectively.
Hole In The Wall
Opening Hours: 8AM -11PM, Daily
Telephone: 604 – 9675301
3. Feast on Malaysian street food at colourful night markets
Eat as the locals do when in Langkawi and visit a bazaar for a true melting pot of sights, smells and local eats.This one that we came to was held during Ramadan – outside of this period, night markets are open at different locations on the island everyday of the week.
Feast on traditional Malaysian street foods like satays and grilled chicken leg (RM4). The satays here were priced at only RM0.50 for chicken and RM0.60 for beef – the same amount in SGD here, which means the ones we got in Langkawi were 3 times cheaper!
While majority of the stalls sold traditional Malaysian street food, some others have zhng-ed up their usual food options, like with this Taco Dendeng (RM5).
Quench your thirst with bandungs in these longer versions of our kopi peng plastic bags. We got this rainbow drink (RM3), a refreshing concoction of jelly, lychee, nuts and barley.
Those with a sweet tooths will love the kuehs – try the Seri Ayu (RM2), or coconut kaya kueh, for a mindblowing explosion of flavour.
Ramadan Market
Location: Carpark opposite Mahsuri International Exhibition Centre
Opening Hours: 2PM-7PM, Daily
Note: If you're not coming during Ramadan season, get your food fix at night markets – you can check their locations here!
4. Bathe in the crystal clear pools of Seven Wells Waterfall
Nothing spells wanderlust quite like a dreamy shot at a waterfall. With its majestic height and beautiful rippling pools, Seven Wells Waterfall – or Air Telaga Tujuh – will leave you awestruck.
I usually stay away from waterfalls because I can't swim for nuts, but Seven Wells was a natural wonder just begging to be swooned over up close. Thankfully, all the pools were pretty shallow with the deepest up to my chest – perfect for an afternoon soak in clear spring waters.
Warning: The rocks can get slippery so watch your step!
Head straight for a top-down view from a viewing platform and left to get to the base for a soak in the pools!
5. Chill out at reggae-themed cafe The Kasbah
No beach vacation is complete without reggae beats, wooden roofs and comfy floor cushions. Enter The Kasbah, a soulful reggae-themed cafe a short distance from Cenang Beach that promises ultimate chillout vibes.
Sit on the floor cushions for a down-to-earth dinner experience!
We could already hear the distinctive bop of reggae music from a distance away – and stepping in, the cafe-turned-bar certainly didn't disappoint. Red overhead lights and dangling light bulbs created a warm glow, adding tons of character to this colourful joint.
The folks here serve a good mix of the usual Western staples – pizza and burgers, and Malaysian fare. We recommend going for the Pajeri Terung & Nanas (RM16), or Eggplant & Pineapple Pajeri, a curry-based vegetarian dish served at weddings.
The Salty Lassi (RM10) meanwhile, tingled our tastebuds with its interesting mix of salty, sour and – we ain't kidding – spicy notes. Adventurous foodies, you have your next challenge.
The road in gets dark by night, so come by cab or keep your phone flashlight on the whole way!
Location: Lorong HJ Salleh Lot 1301, Kampung Bohor Tempoyak, 07000 Langkawi, Kedah, Malaysia
Opening Hours: 9AM-11PM, Daily
Telephone: +60 12-259 4879
6. Experience vertigo on Southeast Asia's steepest cable car
See Langkawi from a different angle – 700m above sea level and atop the steepest cable car ride in Southeast Asia. The slope from Base Station to Middle Station is a whopping 42 degrees!
I've never found cable car rides thrilling, but the SkyCab's steep gradient took my breath away as we got further from the station and the sea expanded before my eyes.
Try the glass-bottomed cable car to feel as if you're treading on air. It may cost RM50 more, but the 360-degree, jaw-dropping view is well worth it!
A slow ride with the calming soundtrack of crickets from the forests below – yup, we could hear them all the way up here – there's nothing quite as tranquil as this.
At the peak.
Finally, we reached the peak of Machincang Mountain. Langkawi's roughly the size of Singapore, so you'll get a bird's eye view of the entire island here. We spotted the places we visited too, like the Seven Wells Waterfall and Kilim Geoforest Park.
You'll also find this snaking structure at the peak – the SkyBridge, the longest free span and curved bridge in the world,
And curved bridges beat straight bridges when it comes to views – every spot along the bridge offers wholly new panoramas!
There are tons of attractions – like this 3D Art Museum – at the base of the mountain too. Kids will love the 4D experience Skyrex – a tram-style simulator that'll assault your senses with platform drops and water sprays.
Location: Cable Car Station, Oriental Village, Burau Bay, 07000 Langkawi, Kedah, Malaysia
Opening Hours: 9.30AM-7PM, Daily. Check their operating calendar for changes in schedule.
Website
7. Catch the best sunsets and get active with watersports at Cenang Beach
We aren't kidding when we say the beaches here are something out of a traveller's dream. There's a reason why Langkawi is the go-to beach in this corner of the globe, and we saw it first-hand as the sun set, casting Pantai Cenang in a dreamy, peach-hued glow.
The high tide usually comes in at around sunset, but was still gentle enough for us to frolick on the beach without getting bowled over. We particularly enjoyed the water's clarity as it pooled around our ankles.
Sunrise or sunset, Pantai Cenang is stunning.
One of the standout features of Pantai Cenang has to be the beach's cleanliness. I've had my fair share of dirty beaches, and that's why Cenang's pristine beach had me shook. Save for a few spots of litter, the entire expanse of soft, grey sand was spotless.
Active travellers will love the view of Pantai Cenang from a different angle – like on a jet ski in open waters or up in the air while paragliding. The prices for water sports aren't too steep and range from RM190-RM260 (S$60-S$84), so you won't be left with a hefty hole in your pocket.
Getting Around Langkawi
Langkawi's got both Uber and Grab operating on the island, so we recommend getting a SIM card with at least 1GB of data for these apps. The cheap fares make it worth it – an 8km ride costs only RM11; that same distance in Singapore costs $11 – that's 3 times the price!
Koh Lipe
8. Lounge on your own private beach
PSA: You don't have to travel to the Maldives for glittering turquoise waters and breathtaking white sand beaches. If you're already acquainted with Langkawi, hop over to Koh Lipe, a tiny Thai island in the South Andaman Sea that'll transport you to paradise.
You might have heard of Koh Lipe's 3 main beaches – Pattaya, Sunrise and Sunset Beach, but we'll let you in on a little secret: Karma Beach. This private beach is a gem on the north of the island – think soft white sands devoid of people, rock outcroppings and sparkling blue waters.
Fun fact: In case you haven't noticed, Sunrise Beach and Sunset Beach are aptly named because they're on the east and west side of the island respectively.
Your new desktop wallpaper.
Mountain Resort is the only resort on Karma Beach, so if you're looking to spend the night on Koh Lipe, this is our accommodation pick. The beach isn't as long as the others, but it's perfect if you want some privacy.
9. Feast on Thai pancakes and fresh seafood along Walking Street
Start your pig out sesh here: if you hear a lady calling "Yoohoo, yoohoo" while strolling along Walking Street, follow it. You'll find yourself at Madam Yoohoo, a humble little eatery that dishes out impeccably crispy Thai pancakes.
Real, sweet bananas in a crispy pancake shell – simply put, the Banana Thai Pancake (30 baht) was heavenly. The Chocolate Thai Pancake (30 baht) was simpler fare with chocolate sauce drizzled on top, but it packed a crisp punch and we polished both off in an instant.
Koh Lipe has also gained a rep for its fresh seafood and Thai flavours. We went to BungRoon Restaurant for our fix, and the fare here, which was halal, did not disappoint. The Flower Crab Salad (120 baht) was especially refreshing, combining briny ocean flavours with the distinctive tang of Thai spices.
No trip to a Thai island is complete without Pad Thai (200 baht)!
The Walking Street stretch is a tourist hotspot, so don't expect prices to be dirt cheap. Still, we couldn't resist a hearty Thai seafood dinner for two – it set us back 810baht or S$32.
Wind down at a chill hang.
Complete your evening meal with a visit to one of the Walking Street's many bars. We stumbled upon this quirky one called Maya Bar. Decked out with rattan roofs, cushions and candles, we were charmed by it instantly.
There're 2 entrances to Walking Street: 1 from Pattaya Beach and the other near Sunrise Beach.
Aside from great food, the street's also lined with massage parlours, gift shops and other pop up street food stalls – you'll have to spend a full evening and night here, or maybe even more if you're extending your stay at Koh Lipe!
10. Snorkel in clear turquoise waters off Sunrise Beach
Good news for first time snorkelers and non-swimmers: you don't have to take the plunge into deep waters to get a stunning view of the island's marine life. Koh Lipe's crystal clear waters and coral-rich sandbeds translate to documentary-worthy seascapes right off the beaches.
Snorkeling equipment is readily available from many resorts and stores around the island – a full set set us back 150 baht (S$6).
You can snorkel off any of the 3 main beaches, but our recommendation is Sunrise Beach – the least touristy and with fewer interruptions by longtail boats.
Image credit: Pack Thailand
Strong waves during low season (May to Oct) make for murkier waters, so you may have to charter a boat to snorkel further out at sea in order to catch clearer views of the seascape.
11. Loosen your muscles with a Thai massage on the beach
Nothing says relaxation like a massage. By the beach. To the sound of crashing waves. Ah, the life.
We went for 2 separate Thai massages – an air-conditioned one along Walking Street and a beachside one along Pattaya Beach, and the latter was a clear winner. Want a real resort feel? This is it.
A full body Thai massage for 60 minutes cost 300 baht (S$12) -, that's 5 times cheaper than in Singapore, with 5 times the skill and relaxation. Nothing beats the skill of Thai masseuses. After 60 minutes of kneading and stretching, I felt like a brand new person.
12. Stargaze on the beach
Number 1 perk of being on a rustic island: no light pollution to obscure breathtaking views like this.
And you don't have to endure a long hike up a hill to catch this view either. We saw this while laying on Karma Beach and there's nothing like looking up from a makeshift towel bed on the sand and being starstruck by the sheer beauty of the universe.
And don't worry if you're down on luck and end up with cloudy skies. You can always catch even more spectacular lights along the beaches, like this fire dancer along Pattaya Beach.
Getting Around Koh Lipe
How to get there: Koh Lipe is only accessible via ferries that depart from Langkawi and other Thai islands, with a longtail boat transfer to get to the beach. We suggest departing from Langkawi to save up on the air ticket.
Fees: 200 baht/person (SGD$8) for national park entry fee and 20 baht/person (SGD$0.80) for transfer to longtail boat
Getting around: Koh Lipe is around the size of Sentosa, so walking from 1 end of the island to the other only takes 20 minutes. Hotels usually provide van shuttle services around the island.
*Note: Ferries to and from Koh Lipe operate twice a day during high season (Nov-May) and once a day during low season (May-Oct). You'll have to stay overnight if it's low season.
Langkawi & Koh Lipe – Double The Fun
Holidays are hard to come by, so level up your next one by covering these 2 beach paradises in a single weekend.
Take half your Friday off and board an afternoon flight to Langkawi, before catching Saturday morning's ferry to Koh Lipe. From there, either take the afternoon ferry back (high season) or wait for the next morning's (low season). Either way, you'll spend at least 1 day on each island!
We've included many must-dos in our itinerary here, so take your pick and make these 3 days the ultimate beach vacay you've always dreamed of!
If a weekend of frolicking is not enough for you, Scoot also has return flights on Tuesdays and Fridays so you can stay for a few more days if you like.
Scoot to Langkawi
The journey is just as important as the destination – with Scoot, our trip started and ended on great notes. Our flight was only 1.5 hours long and we even landed in Langkawi ahead of schedule!
From the moment we printed our boarding passes with Scoot's FAST kiosk check in at Changi Airport, we knew we were in good hands. The process was user-friendly and seamless – great at streamlining the check in process. There were barely 2 groups in the check in queue at any one point in time!
It's simple: scan your passport and boarding pass before keying in your Booking Reference. Declare the number of check in bags, and your bag tags and boarding passes will be printed in seconds.
The plane I was on had none of the usual taboos like cramped seatings usually associated with budget flights. I found the seats comfortable and the leg space roomy enough to bend over without bumping my head against the front seat.
90 minutes may seem short, but flying on Scoot was a pleasant experience that made the journey seem even shorter. With efficient check-in services and flights that start from $45 to Langkawi – that's just the price of an atas brunch meal – I think there's plenty more holiday "scoots" to come!
---
This post was brought to you by Scoot.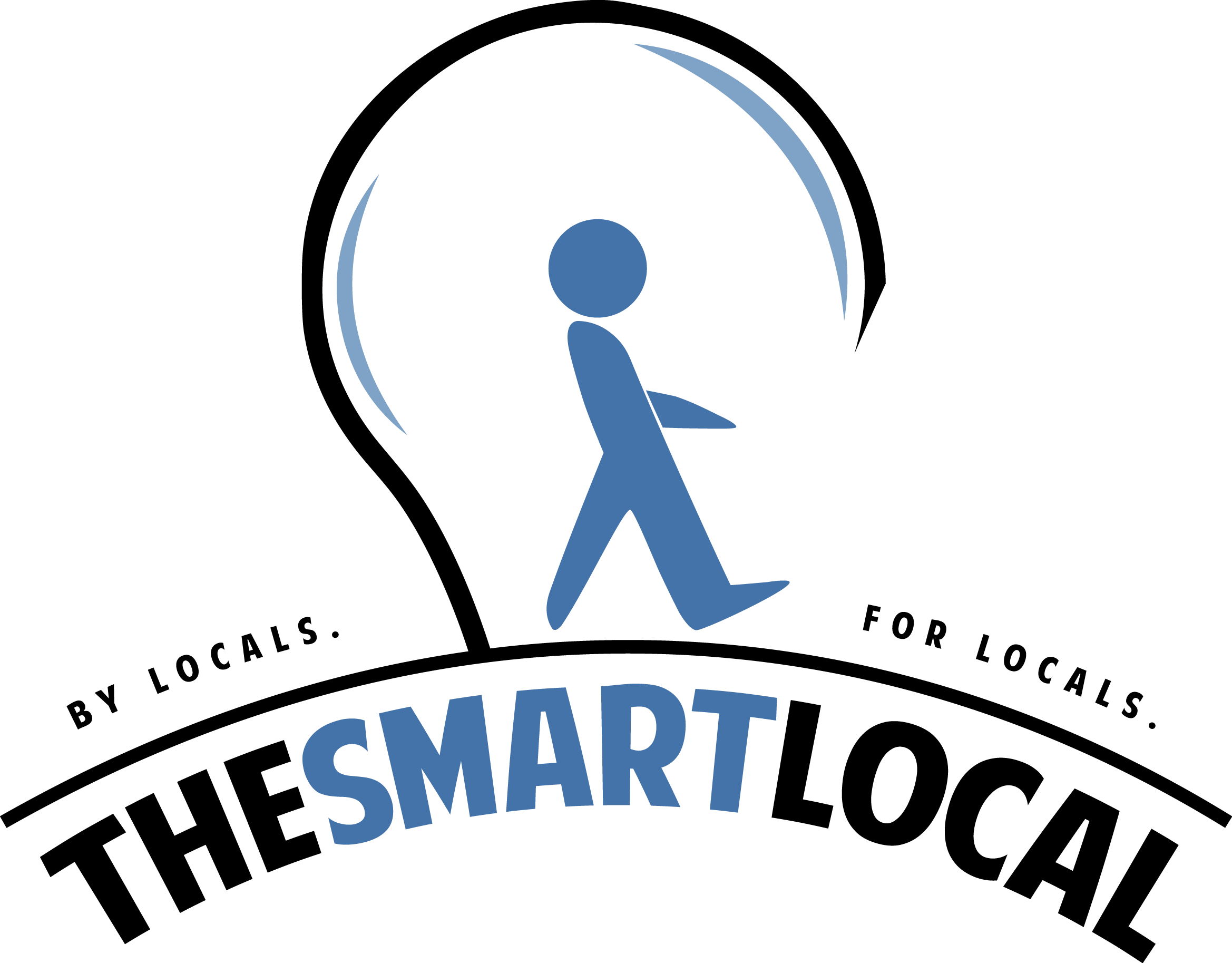 Drop us your email so you won't miss the latest news.