Weekday lunch deals in Singapore
Image adapted from: @shaunowyeong and @jarkatafood
We can all agree that the weekends pass way too quickly. With a blink of an eye, Friday becomes Monday yet again and another new work week starts. Sometimes, it's good to take a random day off just to recuperate, or even treat yo'self to something extra special during lunchtime before returning to the 9-6 grind with 110%.
While you're in recharge mode, take advantage of these weekday lunch deals in town that you'd normally miss out on during a work day.
1. Platypus Kitchen – appetiser + main + drink from $10.90
Image credit: @longislandliang
Bringing gourmet food to us without the expensive bill and intimidating fine-dining set-up is Platypus Kitchen, which specialises in cast-iron grilled meats, pasta, rice and risotto bowls. Enjoy a hearty meal from just $10.90 and above with their extensive weekday executive lunch menu that includes an appetiser, main, and beverage.
Choose your mains such as the Torched Salmon Bowl ($16.90), Bacon Crumble Carbonara ($11.90), and Angus Ribeye and Rocket Sandwich ($17.90).
Decide if you want a salad or their Soup of the Day to accompany it, and take your pick from cucumber lemonade, sparkling water, or soft drinks.
Address: #01-90, Bugis Junction, 200 Victoria Street, Singapore 188021
Telephone: 6333 4434
Lunch Hours: 1130AM-530PM
Website
2. Niku Kappo – miso soup + main + salad from $9.90
Image credit: @yippi312
If you're a fan of Japanese cuisine, you're in for a treat. Niku Kappo is dishing out lunch sets on weekdays from only $9.90, and each set comes with a salad and miso soup.
Slurp down their signature Niku Kappo Ramen Set ($13.90) if you want something soupy, or opt for their Pepper Beef Rice in Stone Pot Set ($9.90) if rice is your preferred carb. Those crazy over avocado will love the Salmon and Avocado Rice Set ($13.90).
Drinks are available at a discounted price of $2, including an especially interesting Yuzu Marmalade Soda (U.P. $3.90).
Address: #B3-23, ION Orchard, 2 Orchard Turn, Singapore 238801
Telephone: 6509 9366
Lunch Hours:1130AM-5PM
Website
3. Ambush Casual – soup + main + drink for $10-$15
Image credit: @dizzyxdaisies
If you're craving for some European chow, Ambush Casual is where you'd want to be. Their Value Lunch Menu Set ($10 – $15) comes with a complimentary soup and drink, and lets you pick from mains like Swiss-German sausages, Spanish paella, and Italian risotto and pasta.
Top up $1.80 to choose from more refreshments other than regular coffee and canned drinks, like Italian Soda and cappuccino.
Address: #B201/2/4, Takashimaya, 391A Orchard Road, Singapore 238873
Telephone: 6735 1091
Lunch Hours:10AM-530PM
Website
4. Rocku Yakiniku – buffet for $15.90 (U.P. $29.90)
Image credit: Rocku Yakiniku
If you're feeling particularly ravenous, make a beeline for Rocku Yakiniku and get grilling on their charcoal grill buffet at just $15.90 (U.P. $29.90). Surrounded by graffitied walls and neon lights, you'll be stuffing yourself silly with juicy cuts of meat, fresh seafood, vegetables, and side dishes like garlic fried rice.
Adapted from image credit: @elingzerooo
Meat lovers will be happy to know that Rocku Yakiniku also has premium Wagyu beef brisket, Australian sirloin and short ribs flown in directly from USA, Australia, and Japan.
Address: #04-06, Bugis+, 201 Victoria Street, Singapore 188067
Telephone: 6634 3313
Lunch Hours: 12PM-3PM
Website
5. Stuttgart Blackforest Boutique S-Cafe – bread + soup + main for $12
Super Pork Knuckle Platter with sausages, pork belly, chicken and pork schnitzels. Image credit: @ikkesriayu
A German cafe that serves Swabian fare, Stuttgart Blackforest is well-known for their pork knuckles, sausages, and black forest cake.
Feast on their weekday lunch specials like Quarter Roasted Gokele Chicken and Crispy Pork Belly and Pasta with Roasted Pork Belly for a mere $12. On top of that, as part of their lunch deal, you're entitled to unlimited servings of bread rolls and Soup of the Day. Some of their soup flavours include pumpkin, and potato.
Image credit: @lesli716
Plus, the homely cafe is also decorated with nutcracker figurines and loads of wood elements that give it a very charming rustic vibe.
Address: #01-01, Rendezvous Hotel Gallery, 9 Bras Basah Road, Singapore 189559
Telephone: 6336 8675
Lunch Hours: 11AM-230PM
Website
6. Shi Li Fang – personal hot pot + drink for $9.90
Image credit: @caroltcc
Fret not if it rains on your day off – there's nothing better on a cold, rainy day than a hot pot meal in all its steamy glory. At Shi Li Fang you can enjoy a personal steamboat set lunch for just $9.90 consisting of a soup base, main protein, rice or noodles, vegetables, and free drink.
Choose from sets like the Specialty Chicken Set, Mushroom Set, Pork Belly Set, Fish Slice Set, and an All-In-One Set. If you're a big eater, add on from their ala carte menu – you'll get 50% off all meat and seafood items, such as marbled pork slices, crayfish, and abalone.
What's more, they've got over 20 dipping sauces for you to mix and match however you like.
Address: #07-10/11, Orchard Central, 181 Orchard Road, Singapore 238896
Telephone: 6238 0800
Lunch Hours: 11AM-4PM
Website
7. Mon Bijou – soup + sandwich or pasta for $14.90
Ham and cheese sandwich with pumpkin soup. Image credit: @kunha_in_singapore
For those of you who like surprises, get ready to be pleasantly surprised at Mon Bijou, a French bistro where there is no fixed menu for weekday lunch deals. For a set price of $14.90, you'll get a bowl of soup together with a sandwich or pasta of the day.
The quaint eatery also has a couple of plush armchairs, perfect for reclining in and chatting the afternoon away.
Address: #01-19/20, Claymore Connect (Mezzanine Level), 442 Orchard Road, Singapore 238879
Telephone: 6739 6738
Lunch Hours: 12PM-230PM
Website
8. Nam Nam Noodle Bar – pho + hand rolls + drink for $10.90 (U.P. $20.40)
Image credit: @namnamnoodlebar
When you're looking for a meal that's refreshing and non-greasy, pho is a great choice. At just $10.90 nett (U.P. $20.40), you can relish in a bowl of MSG-free pho (beef or chicken slices), fresh hand rolls, and a drink during lunch at NamNam Noodle Bar.
We hear their Vietnamese coffee is pretty solid, so caffeine addicts, go ahead and make that your choice of drink! If you're more of a tea person, you can opt for their sweet and fragrant lotus tea.
Address: Raffles City, Wheelock Place, Suntec City, Plaza Singapura
Lunch Hours: 10AM-2PM
Website
9. Supply & Demand – appetiser + main for $16.90
Image credit: @sharlenelxt
If you simply cannot make up your mind between European and Asian chow, Supply & Demand offers the best of both worlds. Combining Italian dishes with Southeast Asian influences, their executive set lunch ($16.90) includes an appetiser and a main of either meat, risotto, pasta, or pizza.
Go full Italian with a Polo Milanese, a fried breaded chicken with butterscotch sauce, or try a Tom Kha Inspired Risotto. Vegetarian-friendly dishes are aplenty as well, with flavourful options such as the Ricotta Brioche, Boscaiola, and Tomato Risotto With Burrata.
Address: #02-13/14, Orchard Gateway, 277 Orchard Road, Singapore 238858
Telephone: 6702 6218
Lunch Hours: 1130AM-4PM
Website
10. Saveur – appetiser + main + dessert for $22.90
Image credit: @jingsi09
Feeling on the fancy side? French restaurant Saveur has a 3-course lunch set for just $22.90, which includes an appetiser, main, and dessert. The serene ambience is also great backdrop for romantic dates and tai-tai meetups.
Select from pasta, mushroom soup, and garden salad as starters. Fill your tummy with either Pork Belly, Herb Roasted Chicken Breast, or Duck Confit after that. Then, end off your meal on a sweet note with their Dessert of the Day, which may be a Pistachio Panna Cotta, or a Chocolate & Hazelnut mousse.
Address: Far East Plaza, Purvis Street, The Cathay
Lunch Hours: 12PM-230PM
Website
11. Charlie Brown Cafe – main + lava cake + iced lemon tea for $7.80
Image credit: @rizalistic
Fans of Charlie Brown and gang from Peanuts, this one's for you. Dig into Charlie Brown Cafe's set lunches from a mere $7.80 for a main that comes with a complimentary mini lava cake and iced lemon tea. Their choices for your main includes pasta, fried rice, fish and chips, and steak.
Image credit: @nat_chunk
Other than the life-sized Charlie and Snoopy statues that greet you at the entrance, the cafe also has a souvenir corner retailing Peanuts merchandise, and even has a photo booth.
Address: #04-01, Cathay Cineleisure Orchard, 8 Grange Road, Singapore 239695
Telephone: 6737 5979
Lunch Hours: 12PM-3PM
Website
Affordable weekday lunch sets to enjoy in town
Every single day off is precious in this world of fleeting weekends. So the next time you're chilling in town on one such day, go ahead and max it out with these lunch deals – because nothing is better than a good lobang that'll make your tummy happy.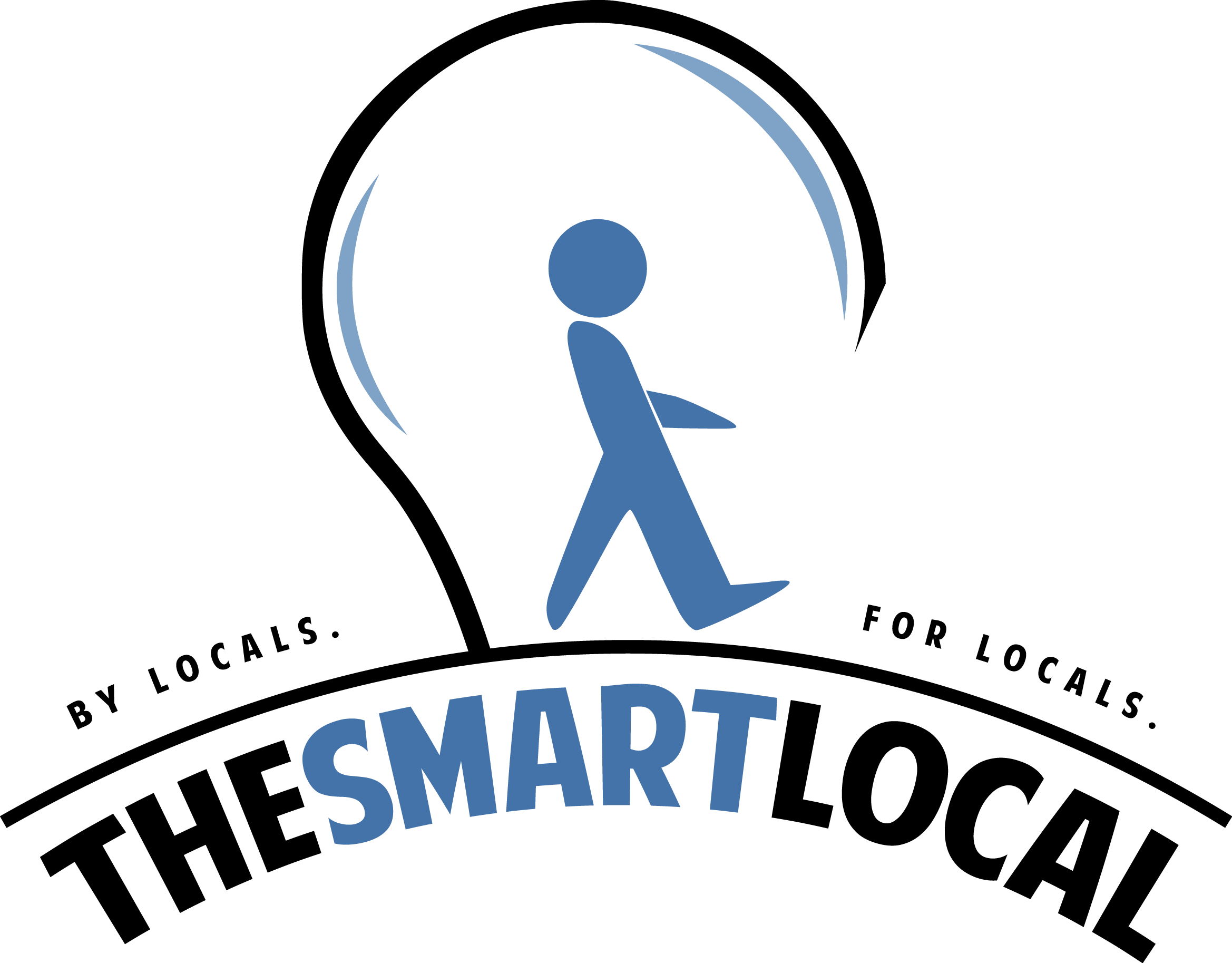 Drop us your email so you won't miss the latest news.