CNY 2022 hotpot gadgets
---
Whether with family or friends, nothing quite brings us together like gathering around a hotpot for a scrumptious steamboat feast. As we gather during Chinese New Year this 2021, snag these affordable kitchen gadgets to take your reunion hotpot dinner situation from hodge-podge to one that might rival Haidilao.
From practical tools that ensure perfectly sliced, cooked and dished ingredients, to quirky conversation starters for added fun and entertainment, cook up a storm with these eight CNY hotpot gadgets:
Check out our other articles on CNY 2022:
---
1. Skimmer ladle – Dish out oil-free soup
---

Image credit: Aliexpress
For some fans, hotpot is a socially-acceptable way to consume copious amounts of meat, but for others, it's the endless bowls of piping-hot broth that seals the deal. But especially with soup bases like mala, each spoonful can feel extra sinful when coated with that super-thick layer of oil. This skimmer ladle is an ingenious way to avoid the oil without frantically sloshing around to clear the surface.
Otherwise, to avoid dining table clutter, this dual-purpose scoop ($6) has a built-in strainer that lets you both grab clear, residue-free soup and fish out ingredients without the fuss of multiple ladles.
Price: $6.99
Buy skimmer ladle from Lazada
---
2. Minced meat scoop – DIY meatballs and fishballs
---

Image credit: Aliexpress
Let your guests go hands-on with these iconic meatball makers that can be had for around $2 apiece. Traditionally made of bamboo to produce Japanese tsukune meatball makers, these modern plastic options are more affordable and easy to maintain. The included scraper loads the scooper up and portions the meat directly into the hotpot to keep things neat and mess-free.
Simply corral your choice of minced chicken, pork, beef, fish or even prawn into the ladle and leave in the refrigerator to firm up. After plopping chunks into the soup, you'll know the meatballs are cooked when they float to the surface.
Price: $1.90
Buy meatball scoop from Shopee
---
3. Meat and vegetable slicer – Achieve perfect ingredient thickness
---

Image credit: Ezbuy
Hotpot's popularity might stem from the ease with which it can be prepared, but this meat and vegetable slicer takes convenience to the next level. It has a spring-loaded mechanism to press your ingredients against the blade, which can be tweaked 0.25MM – 25MM for everything from super-thin shabu-shabu beef slices to crunchy slabs of lotus root and potato with the perfect texture. 
For the best results, keep your meats frozen and as cold as possible to prevent slices from sticking together. This tool even automatically shapes them into rolls for easy kiap-ing with chopsticks. The best part – by buying larger frozen blocks instead of packets of pre-sliced meat, you'll be saving money, too.

Image credit: 老哥
Price: $69.90
Buy meat and vegetable slicer from Shopee
---
4. Tiered platters – Keep hotpot ingredients in reach of everyone
---

Image credit: Ezbuy
For a couple of days each year, our peaceful homes get a little more packed and rowdy as guests pile in for CNY reunion dinners. For those with smaller tables heaving with the countless hotpot ingredients to feed the crowd, this tiered platter lets you stack your feast up to free up valuable table space. 
What's more ingenious is that each tier freely rotates to let guests on every side of the table help themselves to the spread. The individual compartments let you easily top-up crowd favourites without whisking the whole platter away, and it also has built-in drainage to keep your veggies crisp and prevent beancurd rolls from getting soggy.
Price: $25.90
Buy tiered platter on Shopee
---
5. Condiment tray – Let guests customise their own dipping sauces
---

Image credit: Lovera Collections
The dipping sauce station is an indispensable part of the hotpot experience, and despite only being able to consume 2 bowls of sauces max, many of us are still willing to shell out up to $4 to DIY our own concoctions when eating out. Elevate the experience for your guests with this fancy-looking condiment tray to let them customise their own sauces, free of charge.
Apart from staples like chopped garlic, spring onions and peanut sauce, add a home-made chilli sauce to the lineup for extra compliments while supporting small local businesses. 
Price: $5.90/tray
Buy condiment tray from Lovera Collections
---
6. Hotpot basket – Stop noodles from escaping and getting nua
---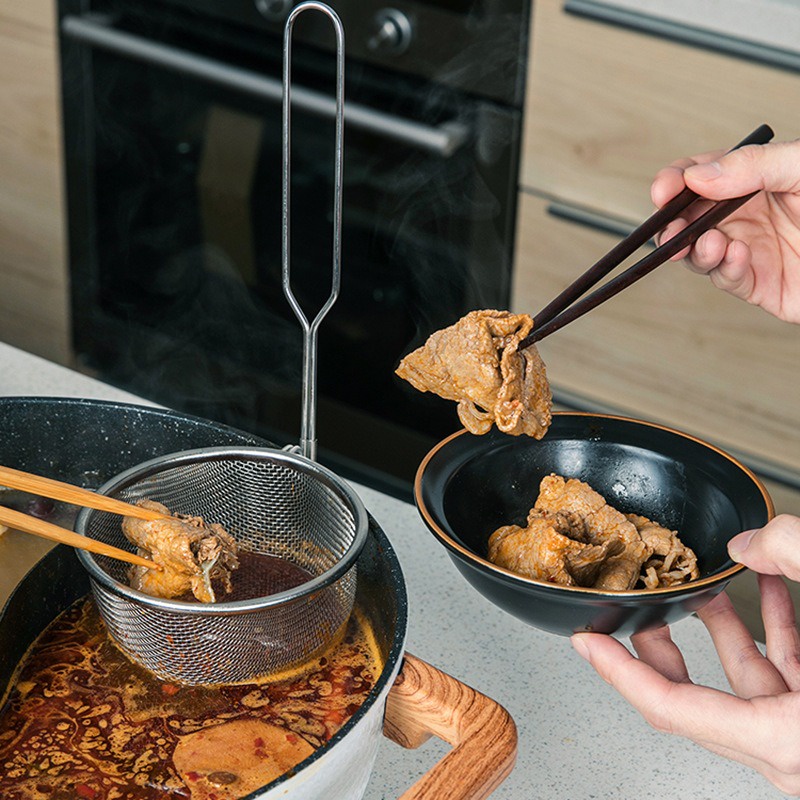 Image credit: Shopee
Noodles are a tricky business when it comes to hotpots – quickly tangled in the jumble of foodstuff, strands readily disappear into the broth, only to be found long after as a mushy mess. To keep a closer eye on your carbohydrate fix, these hotpot mesh baskets prevent them from slipping away, and let you easily retrieve them via the included handle.
It also works for easily-overcooked ingredients, including seafood like scallops and prawns, and spare parts like liver and kidney that can turn powdery and tough in a matter of seconds.
Price: $7.35
Buy hot pot mesh basket on Shopee
---
7. Popcorn maker – Pre-meal snack while the hotpot heats up
---

Image credit: @trendyleaves
Despite the hours-long wait to get a table, the time seems to fly by with the plethora of freebies you can grab at Haidilao to keep you entertained – including snacks like popcorn and chips. Take a page out of their billion-dollar playbook by snagging an affordable popcorn maker to kickstart dinner table conversations while you finish up the food prep.
It's also an easy, interactive way to keep kids entertained. To get poppin', fill the swivel lid with kernels, and position the mouth of the machine over a large enough bowl before flipping the switch. Piping-hot, fluffy popcorn should be bouncing out in no time, and you can toss the kernels in your choice of butter, salt and sugar for a cinema-worthy pre-meal snack.
Price: $25.90
Buy popcorn maker from Shopee
---
8. Handmade noodle maker – Easy-to-make and entertaining
---

Image credit: Ezbuy
You won't have to learn the twists and twirls of a Haidilao dancing noodle master to wow your guests – this Shanxi knife-cut noodle set adds a homely, handmade touch to your hotpot dinner that's easy to prepare. To prepare the dough, you'll just need the following ingredients:
4 cups bread flour

1 cup of water

Image credit: Goldthread
Slowly mix the water into the flour with chopsticks, 1/8 of a cup at a time, until it resembles dough. After that, knead it for about 5 minutes, and then let it rest for at least 15 minutes. Brush with vegetable oil, and place the dough on the included board, before making smooth downward cuts with the tool to send strands flying into the pot to add some theatricality to the evening.
Price: $2.09
Buy knife cut noodle set on Ezbuy
---
Hotpot gadgets to elevate CNY reunion dinners
---
Switch things up this CNY with these cool kitchen gadgets that will take your CNY reunion hotpot dinners to the next level. Ranging from the practical to the fantastical, these add-ons to your yearly ritual will be sure to earn extra compliments, while keeping guests of all ages entertained.
Check out our other articles on kitchen gadgets:
---
Cover image credit:Aliexpress, 老哥, Aliexpress
Originally published on 14th January 2021. Last updated by Josiah Neo on 21st January 2022.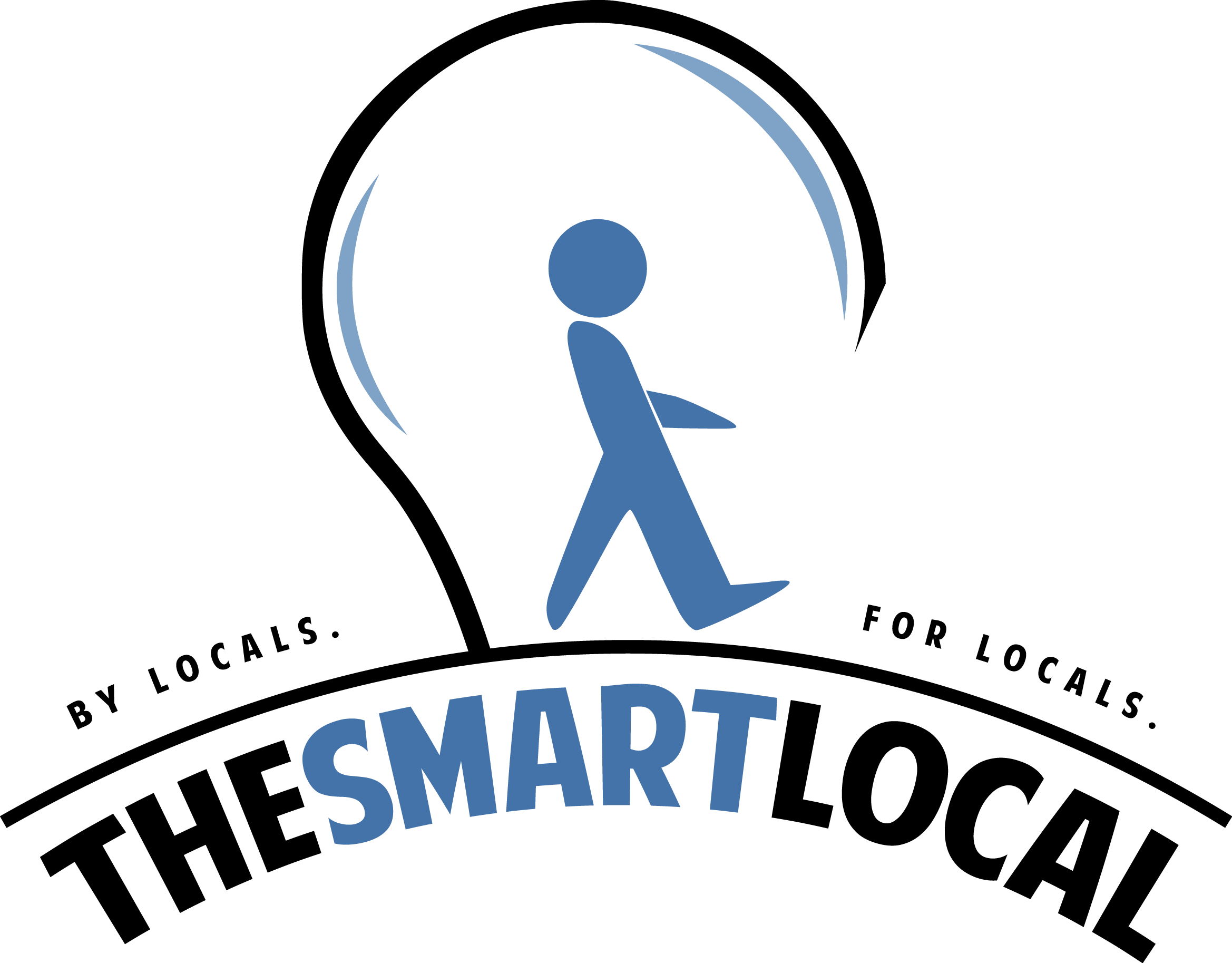 Drop us your email so you won't miss the latest news.