Working from home in Singapore
---
We've miraculously made it to 2022 and Covid-19 continues to stay strong, more so than a cockroach with its friggin' head chopped off. Why is it still alive? When will it stop? Nobody knows. However, one good thing seemed to come out of this dumpster fire of a pandemic: working from home.
It's been, cómo se dice… an experience. Almost two whole years have gone by with some of us, like my team here at TSL, using our humble abodes as an official workspace. Are we finally ready to call it quits?
Late last year, the Singapore government announced that work from home is no longer the default and vaccinated folks could return to the workplace come January 2022. As with any announcement our country's upper management makes, it's got the people talking. And because I am kaypoh, I decided to ask my teammates what they thought about having to see each other's faces every day again.
---
The great WFH or WFO debate
---
In my head, there's no debate. Working from home is king, and I've somehow repressed all memories of waking up an hour earlier in the mornings for work. It's not that I mind going back to the office – but five times a week? What am I, a functioning human being with a normal sleep schedule? LOL.
I'm not the only one that questions how we used to do it either. As any modern-day researcher approaches their subject, I presented my colleagues with a Telegram poll:

Throwback to peak hour MRT and bus rides
Image credit: Ra Krishnan
Lo and behold, a grand total of two people out of our team of nine voted that they preferred going back to the office, which begs the question: Why?
---
WFO: More conducive and less isolating
---
2020's Circuit Breaker was truly the paradigm shift of the century for Singaporeans, and not just because "CB" finally stood for something besides, err, Coffee Bean. 👀

I was working overseas when Singapore first announced its CB plans, so I was understandably confused to hear about it after being detached from local news for a while.
Image credit: Ra Krishnan
When I came back to Singapore after moving to work in Thailand for almost a year, I was served with a mandatory Stay-Home Notice (SHN) – a.k.a. two weeks of sending I-promise-I'm-at-home selfies to MOH. To top it all off, all hopes of me finally leaving the house were dashed when I found out that we were going into "lockdown mode" on the day I was scheduled to end my SHN.
Luckily for me, my introverted self acclimatised to seclusion fairly well. But for many others, CB was a dark time, and not just because we couldn't head out to buy bubble tea or Mehnoner.
Suddenly being forced to work from home was jarring for so many reasons – for my team, it meant not being with each other almost daily. Platforms like Zoom and Google Meet were our only chance of seeing each other, and mostly for work conversations at that. Bonding over lunch and water cooler talk? We don't know her.

This is what the TSL office looked like before Miss Coco sashayed her way into town. The bustle is something an online world will never be able to condense.
"WFO allows creative exchange and informal support, which is harder to get when everyone's at home," shared Jess, with whom I work closely daily. While in the WFH camp, I can't help but agree with her. 
Others with creative jobs or in similar industries may be able to relate – with a role that requires sharing ideas with my team regularly, I often find myself missing in-person brainstorm sessions where thoughts just seem to flow more organically.

Gather is a gamified platform that mimics the "office experience" – you can only hear and see someone's webcam if they're near you, just like talking to someone is in real life.
Image credit: Ra Krishnan
Serving dementor vibes, online meetings just tend to come with a feeling of anticipatory dread too. Like Mercury in retrograde, chances of miscommunication are aplenty when 90% of our conversations are done via text or calls. Repeating "Can you hear me?" or dropping out of the conversation because of crappy connection? WFO folks can't relate.
"Being at home can also be isolating," Jess added. "It's eroded our company culture over time. But I will say, it has the benefit of diminishing the need for 'face time'."
See, humans are built with an innate need for connection, whether we realise it or not. Being physically next to each other – even in silence – acts as a warm blanket of camaraderie, versus being reduced to tiles on each other's screens.

You know you're knee-deep in WFH fever when a virtual potato becomes the highlight of your day
Image credit: Ra Krishnan
But socialising isn't the only thing some miss about working from the office. Kimberly, our team lead and working mum extraordinaire, also shared that going to the office meant being able to leave her home responsibilities at the door. The change of space is almost cathartic, with personal life and work boundaries set clear.

Introducing Aria, an honorary member of our editorial team. We've had plenty of online meetings together, although she does need to work on her communication skills a little more.
Image credit: Ra Krishnan
Needless to say, working from home as a parent is no easy feat, so I can understand her point of view. From wrangling restless toddlers during meetings to juggling chores and urgent projects at the same time, one can only imagine the zen a child-free office can bring.
Finally bringing the WFO argument to a close was Kezia, who seemed to have her priorities in check: "I miss the powerful office computers and WiFi." Woe is her.
---
WFH: Flexible, chill, and honestly, legendary
---
Isolation, communication, yadda yadda. But can WFO truly beat the comforts of working from home?
To answer simply… cannot lah.
And that's not just because your narrator is biased here. Reports show that globally, workers have thrived from the pandemic forcing them to turn their bedrooms and living spaces into a home office.

A willing journey from Tampines to Toa Payoh to spend a WFH day with two of my favourite colleagues. Was I paid to write this caption? Maybe.
Image credit: Ra Krishnan
The flexibility one gets from having the world as your oyster office is hard to match. From being confined to our four walls during CB to eventually being able to work from cafes, hotels and even each other's homes, the Covid era has opened the doors to a working culture not many of us could have imagined up till now. 
One of my teammates is even on a 6-month "work-cation" in Canada as we speak, showing just how versatile the nature of our job can be when given the chance.

Oh, how the turntables.
Image credit: Ra Krishnan
To spice things up, I gave my team an ultimatum. What if we could only pick one option?
Suddenly, it was clear; the reality of having to permanently go back to the office was a far-fetched one.
The biggest reason why seemed like a no-brainer: Going out less meant mitigating the risk of getting the virus. As if Covid's debut wasn't enough, it's been releasing extra variants like Delta and Omicron that the people are simply not asking for. Couple the constant surge in cases with being packed like sardines in a can on public transport, heading out on a daily basis and a "crowded" office just feels… icky.
"If I had to choose, I'd rather work from home five days a week. It saves a lot of time and money on commutes and lunch," is what my colleague Josiah had to say. "Plus, I don't have to OT and worry about our office being haunted." Fair.
He also raised the importance of taking one's job scope into consideration, adding that our team was able to find it especially easy to adapt given that one could technically write and edit anywhere. Heck, some of us have written articles on our phones while in bed.

Workspaces in Singapore have popped up since the pandemic, allowing people to be in a conducive environment outside of their homes and typical office settings.
And while not having to wake up earlier to get to the office is simply *chef's kiss*, working from home has given people the opportunity to save time on so much more. The lack of travelling to and fro only adds extra hours to spend with our families and friends, along with some breathing space to unwind without worrying about peak hour crowds and the like.
The pandemic has also inadvertently challenged the 9-6 workday, with companies across the planet implementing "new normal" (I know, I know) processes like flexi-hours and iconic 4-day work weeks. In these instances, essential things like productivity aren't compromised either. If anything, it's optimised, with employees feeling extra motivated and less stressed.
It's funny that a way of life that was once considered to be so ordinary slowly seems archaic – do we really need to lose our minds to hustle culture in order to make a living? Probably not.
---
A "new normal" era for mental wellness
---
It doesn't take a dummy to realise that the current millennium's Roaring Twenties have changed how society approaches mental health; a Renaissance of mental wellness if you will. With Millennials and Gen Z-ers slowly taking over the workforce, work culture has naturally evolved, and Covid has only expedited the process.
Sure, the generation has been christened many things, from "spoiled" to "strawberries" for not being able to just grit our teeth and tahan. But with things like burnout, loneliness and strained work-life balance being problems exacerbated by the outbreak, mental health is worth standing on the soapbox for.
It's been two years since The Rona, and many employers have turned it on its head, letting it pave the way for employee welfare initiatives beyond free pantry snacks and foosball tables.
We're talking about tangible mental health benefits, ranging from wellness allowances to virtual therapy sessions. My team has been lucky enough to enjoy both at TSL, with a lot more companies in Singapore joining the roster like foodpanda, which provides its riders with stress support and Google, with dedicated "mental health off days" across the board.
Honestly, I can't help but feel a sense of hope. Don't get me wrong – I want Covid to F off just as much as the next person, but its silver lining comes in the form of us opening up and normalising mental health within both formal settings like the workplace and in our personal lives.
---
How the pandemic reshapes Singapore's work culture
---
If you're looking for an answer to whether Singaporeans are ready to go back to the office, I have doodly-squat for ya. What I can tell you, however, is that we've passed the point of things returning back to "normal".
Years of working from home have highlighted its own set of pros and cons – as much as we love the convenience of working at our own pace and place, the magic of IRL face time is hard to recreate on a choppy Zoom meeting that really could have been an email.
Of course, not everyone has the privilege of deciding where to work, but we can only hope for more companies to adapt to the times, giving employees holistic options. 
And for some of us, that can simply mean picking a WFH and WFO double combo meal from the fast food menu life has presented to us in 2022.
What are your thoughts on working from home in Singapore? Let us know in the comments.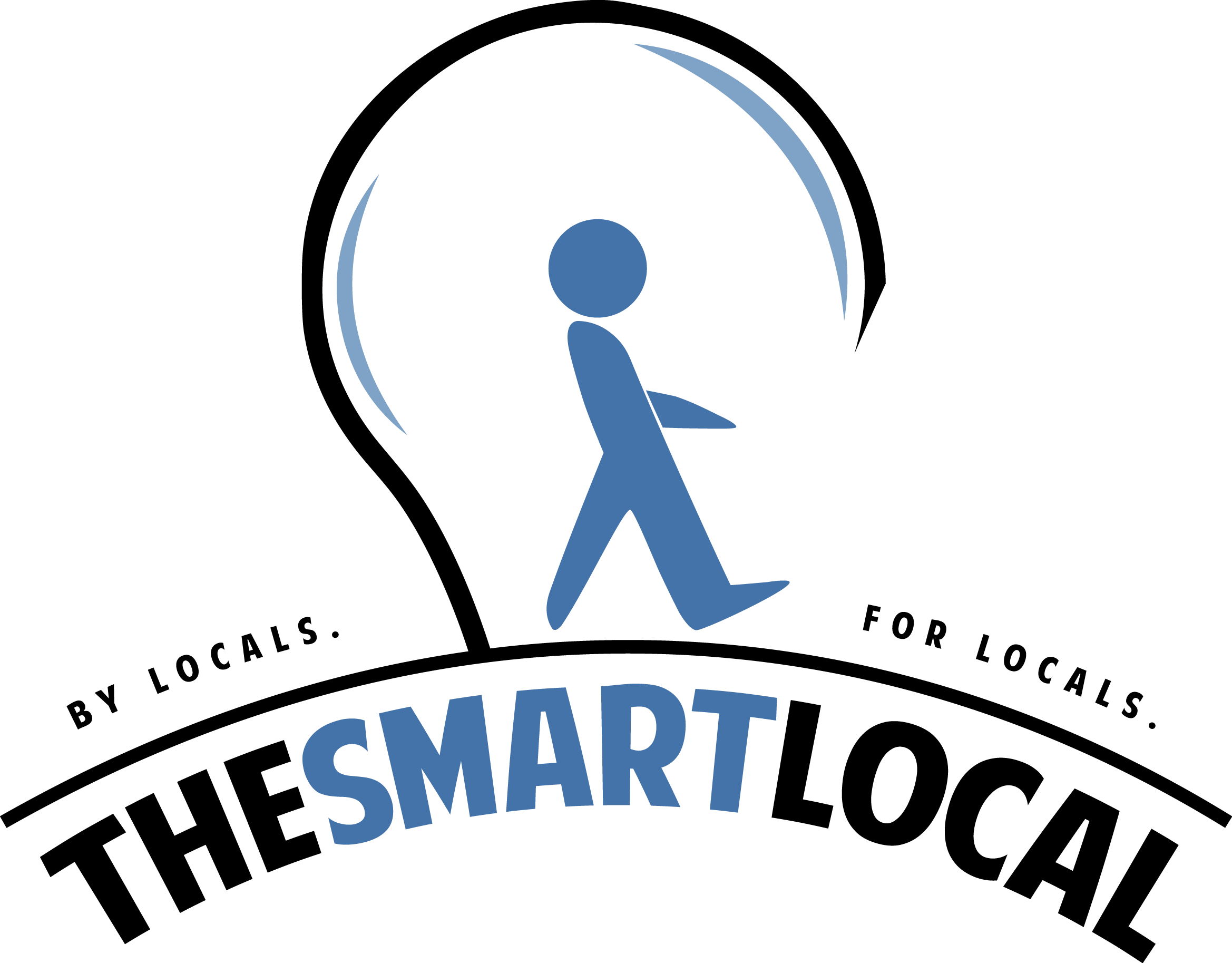 Drop us your email so you won't miss the latest news.