Workspaces in Singapore
---
Though Phase 3 is on the horizon, work-from-home restrictions won't be fully lifted just yet. That means those who are dying for more face-to-face interaction with your colleagues will have to wait a lil' longer.
But if you're longing to break away from the monotony of slogging in your own abode, then heading down to a co-working space might be your best bet. From seats with scenic views to convenient offices in town, you can check out these seven workspaces in Singapore for a change of pace while you work.
---
1. CoQoons Coworking – harbour view and pool table access
---
With a panoramic view of Sentosa and HarbourFront in their full glory, members at CoQoons Coworking have the luxury of truly working in a calming setting. Starting from $620/month, their Dedicated Desk plan chopes you a seat and grants 24/7 access to the space.
If you're keen on giving the space a trial, get the $40 day pass and settle down in a comfy spot with charging ports readily available.  Their monthly Hotdesk plan, priced at $380/month grants access to the space on weekdays, between 9AM to 6PM. Lunch options are aplenty too, since the workspace is a 5-minute walk to HarbourFront Centre and a 7-minute walk to VivoCity. 
You can also grab some much-needed caffeine and complimentary snacks from the pantry to give you that extra energy to push through your day. 
If boredom kicks in or you're looking for a stress-relief to end off work, round up a couple of other members and enjoy a game of billiards at their communal pool table. 
Psst… if you're keen on making CoQoons your new office, you can also enjoy promo rates by simply quoting 'TSLxCoQoons' via email or through the phone from now till 31st January 2021.
Address: 3 Harbourfront Place, Tower 2, Level 11, Singapore 099254
Operating hours: Mon – Fri 9AM-6PM (Closed on Sat & Sun)
Price: From $40/day
CoQoons Coworking's website
---
2. CoCre8 – cosy work space 3 minutes from Orchard MRT
---
Quietly nestled in Orchard Road's International Building, CoCre8 is a private workspace for you to get down to business. A 3-minute walk from Orchard MRT, you'll be able to swiftly head to work from the station, barring any peak-hour crowd.
CoCre8's pantry space
With dedicated power points and intimate discussion spaces, you'll be able to efficiently get your work done in the heart of Singapore. Try out the office space for yourself with their $45 day pass to see if it's the right one for you. 
Address: International Building, 360 Orchard Road, #08-02, Singapore 238869
Reception hours: Mon – Fri 9AM-6PM (Closed on Sat & Sun)
Price: From $45/day
CoCre8's website
---
3. Spaceship – also a co-warehouse space with storage units
---
Perfect for e-commerce startups or businesses who need to manage physical inventory, Spaceship's premises include not just your typical co-working space, but also flexible warehouse storage units, onsite logistics fulfilment facilities, services and deliveries. Prices start affordably from $250/month for a hot-desking space with access to all the on-site facilities.
The onsite warehouse storage units come with storage shelves for a convenient way to store and manage your inventory. There's also handy equipment like shipping scales, label printers, trolleys and pallet jacks to cater to all your logistics needs. As a Spaceship member, you'll also get access to discounted last mile delivery rates. 
Address: 2 locations in Eunos and Ang Mo Kio
Reception hours: Mon – Fri 9.30AM-6PM | Members get 24/7 access
Price: From $250/month
Spaceship's website
---
4. Gather Cowork – discount deals in a pet-friendly space
---
Gather Cowork is a pet-friendly workspace, so you have your own "bring your dog to work" day.
Image credit: Gather Cowork
Separation anxiety – that's what all furball owners feel when duty calls and they have to leave their beloved companion behind. At Gather Cowork though, your pet is more than welcome to accompany you while you work.
What's more, members have access to a whole slew of discount deals with Gather Cowork's partnered brands. From cheaper fitness classes at Absolute You to slashed staycay prices at M Social, you'll reap some noteworthy "employee benefits" from being a member.
Psst.. if you wanna sneak a drink in during work hours, you can get a drink from bars in the vicinity like CMCR and Publico.
Address: 22 Martin Rd, #03-01, Singapore 239058
Reception hours: Mon – Fri 9AM-6PM (Closed on Sat & Sun)
Price: From $50/hour
Gather Cowork's website
---
5. Paperwork – utilise a resource library for design-preneurs
---
Creatives will be able to thrive at Paperwork, a co-working space that's home to multiple design companies. Located at the National Design Centre, you'll have a resource library filled with an assortment of sample fabrics, textiles and catalogues at your disposal. 
Their design-focused support extends to the reception area too, which occasionally serves as a showcase spot for companies to highlight their works. Sign up for their flexible or dedicated desk promo and enjoy the third month complimentary on them.
And if you hit a productivity roadblock any time during work, chill on their cosy hammock at their outdoor balcony to regain some inspiration.
Address: National Design Centre, 111 Middle Road #03-01, Singapore 188969
Reception hours: Mon – Fri 9AM-6PM (Closed on Sat & Sun)
Price: From $190/month
Paperwork's website
---
6. The Hive – $30 day pass with promos
---
Furnished with rustic decor, you'll be able to work in style at either of The Hive's two locations. Young entrepreneurs below 23 years old can relish the opportunity to snag special discounted rates by contacting their team – perfect for keeping office costs on the low side.
If you're looking to give the place a shot, their $30 day pass lets you freely suss out a comfy working spot, while providing access to their other internal amenities like private booths to take voice or video calls.  
Your production needs are settled at their Lavender branch, as their full-sized Fashion Studio is equipped with lighting and other paraphernalia for shoots. Coupled with their Portrait Studio and sound-recording Podcast Studio, you've got everything you need for all sorts of content creation.
Address: 2 locations at Lavender & Carpenter
Reception hours: Mon – Fri 8AM-6.30PM (Closed on Sat & Sun)
Price: From $30
The Hive's website
---
7. Regus – access 27 locations with one membership
---
Regus' Guoco Tower office interior
Image credit: Regus
Whether you're catering to your client's convenience or you just happen to be in a specific area, you'll be able to pop in to a nearby workspace with a Regus membership. With a collective 27 locations all round Singapore, you can access and network at every one of those office spaces.
Though travelling is a no-no right now, the Regus membership also grants you access to over 1,000 workspaces globally. When travel's been reinstated, those with country-hopping jobs will want to give this membership a consideration.
Address: 27 offices in Singapore
Opening hours: 12AM-12AM, Daily
Price: From $178/month
Regus' website
---
Work efficiently with the ASUS ZenBook Flip 13 UX363
---
Sometimes, work gets a bit sian when we're constantly toiling at home. That's why heading down to any of these seven workspaces in Singapore might just provide the conducive haven you need to breeze through your tasks.
To match your hot-desking tendencies, the ASUS ZenBook Flip 13 UX363 will be a worthy companion. This sleek laptop is 13.9MM thin and weighs just 1.3KG, so it'll slot in snugly in your bag as you head out and about to different work locations.
You don't have to worry about lugging around heavy cables either, as the laptop's gargantuan 14-hour battery life means it'll be at your service throughout the day – and maybe even tomorrow too. 
With multiple input and output options that include two ThunderBolt 4 USB-C ports, you'll be able to connect to two separate 4K UHD external displays or simply charge its battery life to 60% in just 49 minutes.
The device comes with a stylus so you won't have to worry about fingerprint marks on the screen
Its full HD NanoEdge touchscreen means the device also doubles up as a tablet, allowing you to sketch, draw or simply take notes the old fashioned way. Thanks to its 360° ErgoLift hinge, you'll also be able flip the laptop screen fully and convert it to tablet mode – a nifty feature for working on the fly. 
Tech enthusiasts will surely appreciate the laptop's 11th Gen Intel Core i7 CPU and Intel Iris Xe GPU – which means smooth performance without any lag. Whether you're playing the latest online game or doing frame-intensive video editing, you can be rest assured that the laptop will tide you through it.
Switch on the NumberPad using its icon on the top right corner of the touchpad
Crunching numbers has also never been easier with the NumberPad, a snazzy glow-up display that's activated with the touch of a button. Just like an external keyboard's number layout, you'll be able to conveniently do your calculations from the touchpad itself.
The laptop is also equipped with AI noise-cancelling audio tech that filters out chatter in the background so you won't have to worry about being interrupted during your Zoom meetings. Coupled with the in-built ASUS WiFi Master and WiFi 6, unglam freeze frames during meetings will be a thing of the past, since you'll always be connected to the fastest and most stable WiFi automatically.
Of course, seamless Wi-Fi and a cosy workspace is best enjoyed with a smooth running laptop. So arming yourself with the ASUS Zenbook Flip 13 UX363 might be your best bet to make the most out of your experience at any workspace in Singapore.
Image credit: ASUS
Priced at $1,698, you can order the ASUS Zenbook Flip 13 UX363 online through the ASUS Store.
---
This post was brought to you by ASUS.
Photography by Pepita Hope Wauran.
Cover image (middle) adapted from: Gather Cowork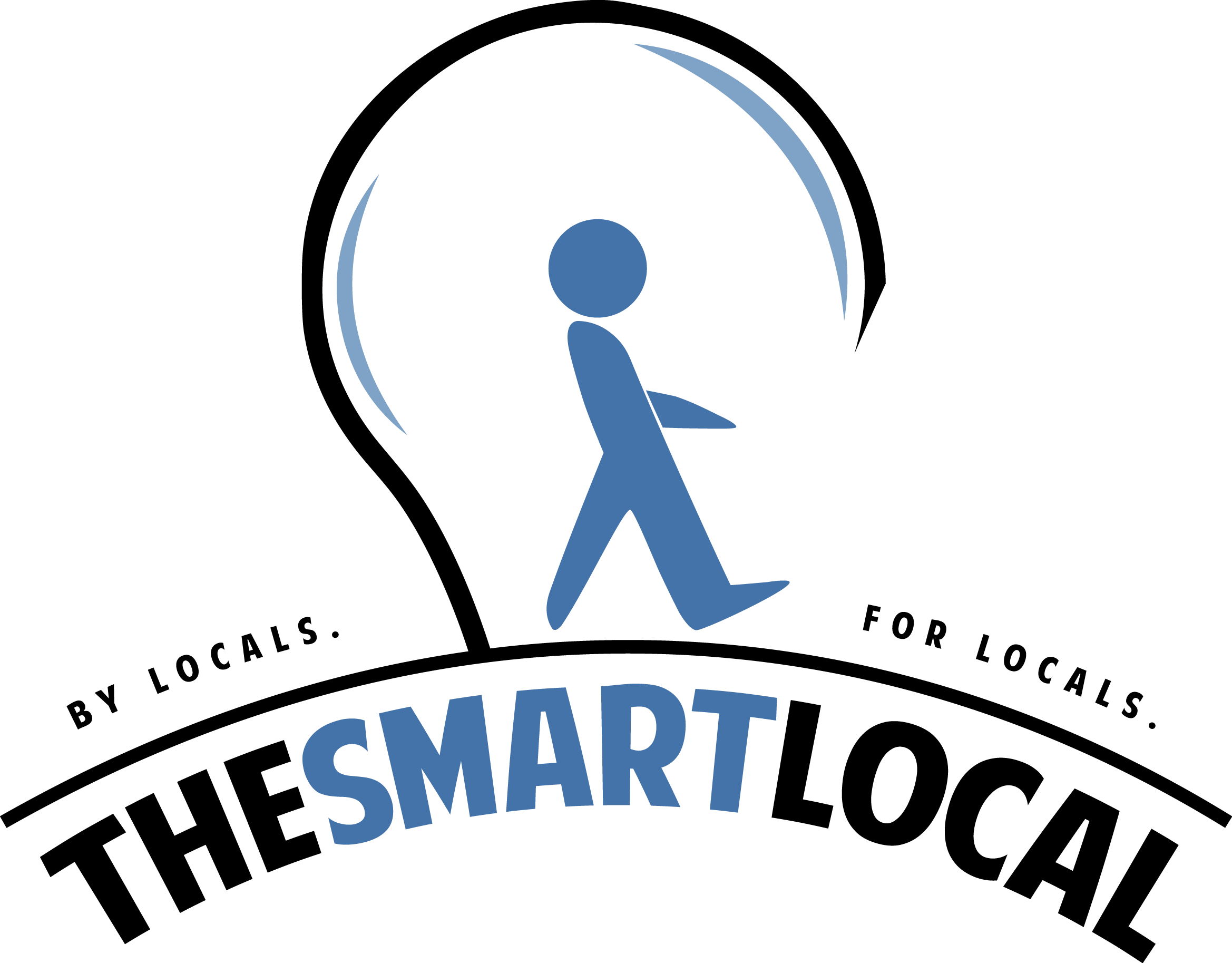 Drop us your email so you won't miss the latest news.