Working from home as parents
---
The idea of working from home (WFH) used to be a fantasy for those trudging through the nine to five life. That fantasy came true when Covid-19 hit, and over a year on, WFH is here to stay. 
For many of those with kids, that has meant doubling up as stay-home parents while clocking into work. Powering on with aching backs, demanding kiddos, and adjusting their homes to suit their new lifestyle, these five parents share what goes on behind Zoom calls and emails: 
Note: All photos are used for illustrative purposes only.
---
Kim – "I stand up when I'm working 90% of the time"
---
Kids: 3-year-old & 11-month old
---
Having made the personal choice not to send her kids to childcare centres (CC), Kim is the main caregiver to them. But even with half-day help from her parents and husband, WFH with young kids is a full-on affair. 
Typical workday with kids at home:
Juggling childcare and work, Kim often has to use her standing desk or her mobile phone to reply to emails, edit and write articles, and attend to work matters. All that while putting the kids down for naps, preparing food for them, and finding activities to keep them busy. 

Photo for illustration only
"I stand up when I'm working 90% of the time, and 50% of the time I'm standing, I've got a 9KG+ baby strapped to my chest," Kim shares. "I've handled client calls, meetings, and even conducted interviews with my children crawling around my feet or my youngest in the carrier."
Overtime has also become a norm for her, as she's only able to settle outstanding work after the kids are asleep for the night. 
"While difficult and exhausting, WFH with my kids lets me savour every baby milestone like catching my son's first word and step," she says. "I'm always there when they need me, and I can prolong my breastfeeding journey so I save money on formula." 
What she wishes her colleagues knew:
"If I'm unresponsive for a little while, it means I've got my hands full and am probably tearing my hair out behind the scenes trying to get my corporate and mom act together," she says. 
"I am trying my best," she explains. "Simple tasks take 10 times longer to do when you have a little human who requires round-the-clock care. Be patient with working moms, please!" 
---
Winson – "Expect an additional guest if we're on a video call"
---
Kid: 1.5-year-old
---
Work requires both Winson and his wife to be on calls and meetings throughout the day. That's why they decided to enroll their daughter into infant care at 10 months of age. But on days when the CC is closed, they'd tag team to take care of the baby, or call his in-laws for reinforcements. 
Typical workday with kids at home:
Winson takes advantage of his baby's nap times to arrange for meetings and calls. And if either him or his wife have a particularly important meeting, the other will take the baby to another room to avoid disruptions. 
When he's not on calls however, he puts his daughter into a high chair next to him along with some toys, or pops her into a carrier. "But it can be quite disruptive, because she will want to keep touching my laptop," he says. 

"Guest stars" are the norm during video calls
Image credit: Jessica Fang
Photo for illustration only
"The lucky thing is, sometimes she can entertain herself," Winson explains. "So I try to get things that can draw her attention, like song books and musical instruments that are engaging." 
Before sending his daughter to CC, he says working from home due to Covid-19 was a blessing in disguise. "It allowed us to watch her grow," he said. "All her milestones such as her first steps and first flip – we were able to see them all. After all, she is our first baby." 
What he wishes his colleagues knew:
"If I'm missing for 30 minutes, I'm not AWOL-ing," Winson says. "Expect an additional guest if we're on a video call. Calls may also suddenly be put on hold. If you see strange messages from me like 'sadasdsas', 'wqewq' or template words, it's probably not from me." 
"If we email you at night, it's not because we want to disturb you or want your immediate action," he adds. "It's to follow up on the things we missed out earlier in the day." 
---
Nirelle & Josh – "The same tasks may take us longer to get to"
---
Kids – 7-year-old, 5-year-old & 4-year-old
---
With three young kids to look after, Nirelle and her husband Josh have established a routine to accommodate their varied schedules. They handle the parenting responsibilities together at home without a helper, and have some help from Josh's parents throughout the week. 
Typical workday with kids at home:
As her children attend full-day childcare, with the eldest in primary school, Nirelle and her husband are usually able to go about their workday as per usual. The biggest challenges kick in when it comes to primary school holidays, childcare closures, and ill kids who can't attend childcare for the week.
"There can be mounting tension at home when the other partner needs to take on extra tasks," she explains. "I also find myself feeling guilty for being an 'absent parent', especially when they are doing different activities while you continue working in the same shared space." 

Physical activities like swimming, cycling and Cosmic Kids Yoga help the kids release pent-up energy.
Photo for illustration only
Despite that, Nirelle and Josh make the effort to keep their kids engaged throughout the day. Some things that have helped include YouTube channels, physical activities, Lego, and a well-stocked pantry. 
She also uses free educational resources such as eZhishi and MOE's free Student Learning Space for informal home-based-learning. 
What she wishes her colleagues knew:
"Try to arrange for meetings that avoid near lunch hour and the 5pm timings, so that we have enough time to bolt out and fetch the children," Nirelle says. "We are trying to stay effective and productive. However the same tasks may take us longer to get to, as the hours are interrupted to attend to the children."
She adds, "Kids don't always stick to their routine and can't be counted on to be in a good mood all the time, so things may not always go as planned." 
---
Amara – "I'm often using one hand to type"
---
Kid: 4-month-old
---
Fresh off her maternity leave and without a helper, Amara is the main caretaker of her 4-month-old baby. Her husband does on-site rostered work, so she cares for their child most of the time while working.
Typical workday with kids at home:
As her baby is unable to sit up and play by herself just yet, Amara often has to keep her entertained via a baby gym mat, music and lots of cuddles. She's only able to get most of her work done while the baby is sleeping, or on the rare occasion her in-laws are able to help out.
"Her growth spurts, teething and sleep regression have put her sleeping and mood out of whack," Amara explains. "Establishing a routine for her is difficult at this age, so she needs round-the-clock attention, otherwise it spurs on her crankiness."

Photo for illustration only
A fussy infant also means that Amara is often baby-wearing her little one while tending to work. "Half the time I have to stand up and sway around because my daughter gets uncomfortable if I sit still," she explains. "Carrying her has given me upper back pains, so I'm planning to invest in a proper standing desk and office chair to accommodate all this."
Despite that, Amara is thankful for work-from-home arrangements as it allows her the opportunity to spend quality time with her rapidly-growing baby. 
What she wishes her colleagues knew:
"I'm often using one hand to type. If my messages to you are abrupt or slow, I'm probably holding the baby in one hand and typing with the other," Amara says. "If I disappear for 20 minutes, I'm probably dealing with a meltdown or a poop-splotion. Then I make up for any unfinished work after the baby goes to sleep for the night."
"Honestly, you'll never know how difficult work-from-home with a child is until you go through it yourself," she adds.
---
Sam – "It's not possible to work with young kids at home"
---
Kids: 5-year-old & 2-year-old
---
For Sam and his wife, sending their children to a CC has been a blessing since they've been working from home. The couple doesn't have help at home, so if one of their kids is sick and at home for the day, one of them would have to take leave to care for them. 
Typical workday with kids at home:
"It's not possible to work with young kids at home," Sam puts it simply. He and his wife will also play tag team to look after the kids if they have meetings to attend. "It's so you won't get kids banging on your door and crying while you're trying to work." 
"There's basically no peace. One minute they're hungry, so you give them food. Five minutes later they need to go to the toilet. After that you ask them to play, and they do so for five minutes before there's another thing to tend to," Sam explains. 

Like the other parents on this list, the only time they can properly concentrate at work is when the kids are asleep.
Photo for illustration only
Sam and his wife have also set up items like easels, paper and colour pencils to keep the kids busy. "But they're very messy," he says. "You give them things to do, they play for 10 minutes, then they don't want to play anymore so you have to spend five minutes cleaning up." 
What he wishes his colleagues knew:
"It would be best to have a boss who has kids of their own, so they will know how difficult it is to WFH with kids," Sam shares, adding, "Try taking care of them for a day, then you will know." 
---
Parents who work from home
---
On the outside, it's easy to assume that parents who work from home with kids are getting the best of both worlds. But with these challenges that go on behind-the-scenes, many of them take on double roles that can get the better of them. 
---
Invest in good support for your home office
---
With work-from-home now the norm, it's important to invest in the right tools for your home office. And if you have kids, you'll know that you need all the comfort and convenience you can get. 
Those looking for the ideal way to spruce up their workspace can get started with TakeAseat.sg. They've got furniture such as standing desks and ergonomic office chairs to boost productivity at home. 

Their VIGOR 2020 Electric Standing Desk comes with a solid wood table top sourced locally
If you're always on your feet, the VIGOR 2020 Electric Standing Desk (from $699) will be your best tool. Simply switch between sitting and standing positions with a control keypad. You can also personalise your desk with an array of tabletop designs, colours, and accessories such as power sockets. 
A perfect pairing for this would be a chair to provide additional support and comfort for long hours at work. TakeAseat.sg has a range of ergonomic chairs that are recommended by chiropractors. 

You can adjust the Sail Basic Ergonomic Chair's headrest, armrests, lumbar support, seat depth and backrest.
Their Sail Basic Ergonomic Chair ($449) allows you to adjust each part to perfectly suit and support your body shape and size. Made to accommodate those who tend to sit for hours at a time, it also uses Korean-made mesh so you can combat the hot and humid Singapore weather. 

Left: The Sail Basic Ergonomic Chair; Right: The M20 Office Chair.
For a more basic option that still allows thorough customisation with lots of ventilation, the M20 Office Chair ($219) will do the trick. If you suffer from back aches from long hours at your desk, or even from carrying the kiddos all day, you'll find its adjustable lumbar support, headrest and armrests useful. 

The Kid2Youth desks are made with eco-friendly materials imported from Europe, as well as various product safety certifications.
Image credit: @takeaseat.sg
Your kiddos aren't left out either. Their Kid2Youth collection of ergonomic study tables and chairs will make home-based-learning more productive for the young ones; whether it's its adjustable table tops for reading sessions, or posture-correcting chairs to support their spine. 
---
This post was brought to you by TakeAseat.sg.
Photography by Doreen Fan.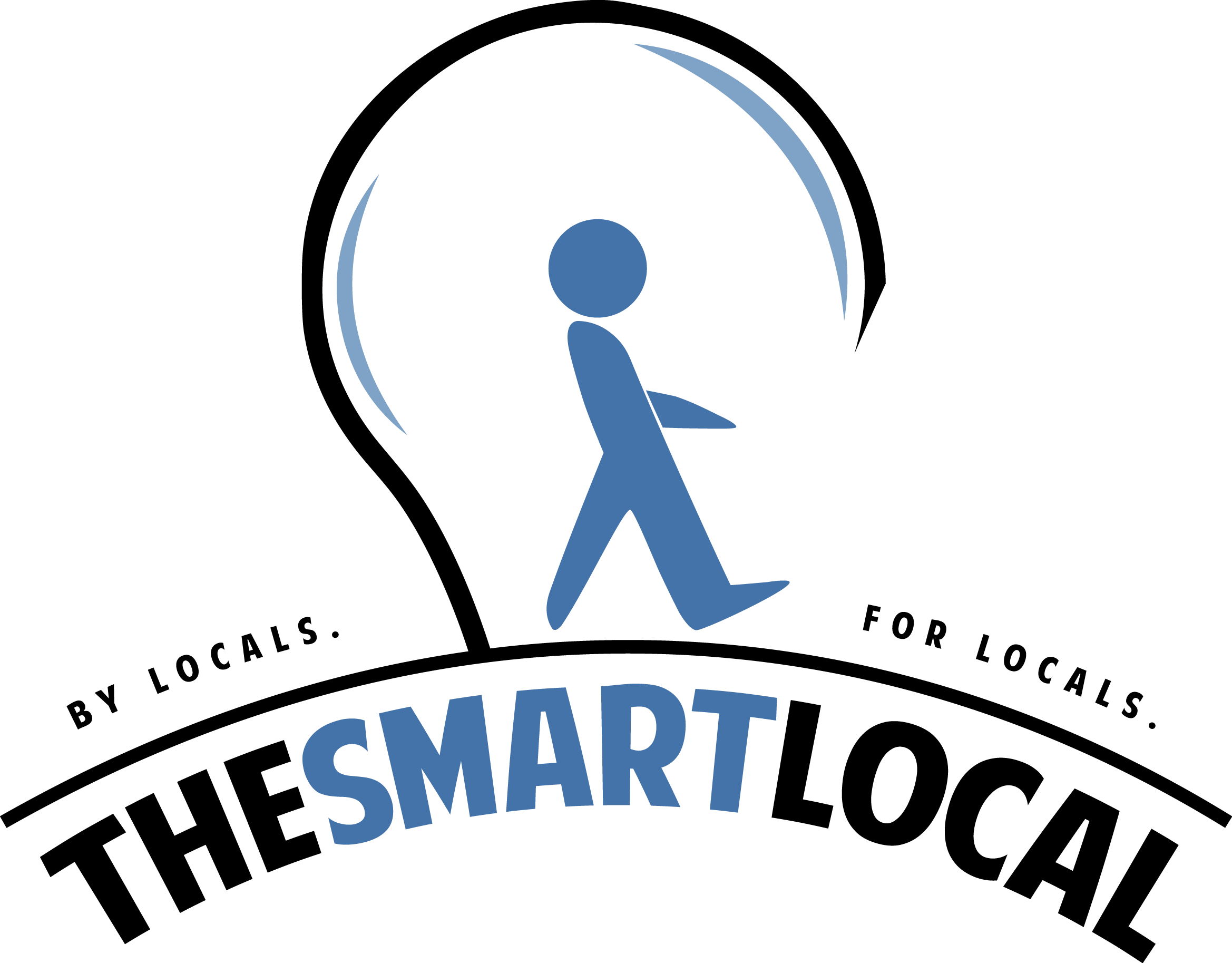 Drop us your email so you won't miss the latest news.