Things to do in March 2022
---
Think March and all the young ones would probably have the school holidays instantly popping into their minds. But not just for students, though; everyone should take a chance to catch a breather and try new things. So, whether it's the end of Term 1 or Q1, jio your friends and family to these new things to do in March 2022.
---
1. Uncle Ringo Carnival – Mini ferris wheels and bumper cars
---

Image credit: Uncle Ringo
Before Universal Studios Singapore came about, it was Uncle Ringo Carnival at our nearby Pasar Malam that many of us looked forward to for our dose of amusement park fun. After being temporarily shut down, Uncle Ringo Carnival has finally reopened at Punggol Container Park.

Image credit: Stephanie Long
From carousels and bumper cars to food stalls selling cotton candy, the Uncle Ringo Carnival not only gives off Romcom feels that you and your SO can enjoy, but it's also perfect for kids to let loose and play to their heart's content for the entire evening. 
To hop onto the rides, you can either purchase an Uncle Ringo Card for $25, or top up your existing one with any amount.
Admission: Free
Address: 50 Punggol East, Social Innovation Park, Singapore 828826
Opening hours: Wed – Sun 5PM-9PM (Closed on Mondays and Tuesdays)
---
2. Artistra Studio – SG's first sneaker art jamming
---

Image adapted from: @artistra.studio & @artistra.studio
Even if you're not a sneakerhead, buying the latest pair of sneakers whenever they launch can do wonders in snazzing up our wardrobes. But if you'd like to take a step further beyond just jumping on the Hypebeast wagon, grab your fave pair to Artistra Studio, SG's first sneaker art jamming studio where you can make your pair truly one-of-a-kind. 

The studio also has a chio corner for guests to snap pics
Image credit: @artistra.studio
Those who already have a pair of sneakers to snazz up can sign up for the Bring Your Own Sneakers Package ($35/2 hours, $45/3 hours). It consists of customisable stencils, brushes, premium leather paint, a dryer and a transparent drawstring bag to neatly store your finished sneaker masterpiece. 
If you don't have a pair to spare, don't go just yet – there's also the All Inclusive Package ($55/2 hours, $65/3 hours) which not only includes the same perks as the other deal, but also throws in plain white sneakers as your canvas. 
Address: 37 Beach Road, #02-03, Singapore 189678
Opening hours: Tue – Fri 12PM-9.30PM | Sat – Sun 11AM-10PM (Closed on Mondays)
Telephone: 9273 0844
---
3. Hello Kitty Staycation – Package with 9 exclusive collectibles
---

Image credit: Fairmont Singapore
Sanrio characters may be a staple in our childhoods, but if you'd like to go beyond buying a Hello Kitty pencil case or wallet for your kids, treat the fam to a Hello Kitty Staycation (from $418/night) at Fairmont Singapore between 1st March and 30th April 2022.

Hello Kitty high tea set
Image credit: Fairmont Singapore
With themed items that include plushies and bed sets, this staycay will be a hit with kids who adore the iconic feline. While the kiddos are playing, parents can toast to a relaxing AL with the Hello Kitty high tea set, which is complimentary with this staycation. Each package accommodates two adults and two children.
Address: 80 Bras Basah Road, Singapore 189560
Telephone: 6339 7777
---
4. Curbside Crafters – Mini marketplace in Bugis
---

Image credit: @susanne_meow
#Supportlocal has definitely seen a boom over the past two years, but instead of doing your shopping online, head to Curbside Crafters. It's a mini marketplace in Bugis filled with stalls from local small businesses.

Image credit: @tehpengsundry
This store spans two floors, and has retail pop-ups selling a whole range of arts and crafts, clothes, and accessories. There are also F&B pop-ups with baristas and bakers. 
If you're interested in renting a stall, good news is that Curbside Crafters offers regular booths at $20 nett/day on weekdays and $60 nett/day on weekends.
Address: 730 North Bridge Road, Singapore 198698
Opening hours: Tue – Sun 12PM-8.30PM (Closed on Mondays)
Telephone: 8889 1730
---
5. Cash Studio – Record music videos with green screen walls
---

Image credit: @chaptersofescapism
Getting a few TikTok video tips up your sleeves may be enough to create top-notch content these days, but it can't compare to being in an actual studio. If you'd like to give that a go, head to Cash Studio where you can channel some main character energy and record a music video with green screen walls.

Image adapted from: @cashstudiokaraoke
From the usual Cantopop and Mandopop to Japanese rock songs, Cash Studio has a wide range of tunes for you to release your inner Celine Dion. The finished product will feature you in a stage setting, as if you're in an episode of I Can See your Voice. Prices start at $20+/hour on weekdays and $25+/hour on weekends.
Address: 445 Bedok North Street 1, Bedok Town Centre, Singapore 469661
Opening hours: 1PM-1AM, Daily
Telephone: 6244 4162
---
6. Changi Bay Point – Seaside boardwalks & cycling paths
---
One thing that the past two years has taught us is that Singapore is worth exploring. There are many places in SG with overseas vibes, and now the new Changi Bay Point joins the list. With wide cycling paths and sea-facing benches, this spot gives Jeju Island vibes where you can have anything from relaxing biking trips to picnics and HTHTs.

Address: Aviation Park Road – find it on Google Maps.
Changi Bay Point Connector website
---
7. CapitaSpring Green Oasis – Massive sky garden in CBD
---

4-storey botanical promenade with 38,000 plants comprising 70 species
Nature is everywhere in SG, and we don't just stop at parks and reservoirs – even the ulu-est HDB rooftop gardens exist. That said, if you're wondering about less-lowkey places that scream "garden city", visit CapitaSpring Green Oasis, a massive sky garden smack right in the heart of the CBD.
With four levels of lush greenery to admire, this garden warrants quite a bit of exploration. Have a tea break at Sol & Luna, a European restaurant next to the garden with alfresco dining overlooking the surrounding skyline. You and your date can enjoy high tea ($28/person), and pair it up with a mocktail (from $8) or cocktail (from $16).
Address: 88 Market Street, Singapore 048948
Telephone: 6713 3948
---
8. Weird But True! – National Geographic exhibition at GBTB
---

Image credit: @raymondchanghk
Be it through listening to David Attenborough's soothing voice or watching Nat Geo videos, learning about wildlife can be both an educational and relaxing experience. Especially if you're constantly on the lookout for kid-friendly activities for the young ones, add Weird But True! to your list. It's a Nat Geo exhibition at Gardens by the Bay that's running till 31st July 2022.

Image credit: @raymondchanghk
Taken from National Geographic Kids magazine, weird and quirky facts about science will be displayed in the museum, alongside the relevant exhibits. Kiddos and mini science whizzes can expect to be mind blown by facts like how vanilla comes from a type of orchid, or how 420 million years ago, mushrooms were actually taller than giraffes. Coolios indeed.
Address: 18 Marina Gardens Drive, Cloud Forest, Singapore 018953
Opening hours: 9AM-9PM, Daily
Telephone: 6420 6848
---
9. iWan Selfie Studio – 11 themed rooms with 20 backgrounds
---

Image adapted from: iWan Selfie Studio
Snapping keepsake pics with our loved ones is one thing, but feeling like you're in an actual movie set IRL will double the fun. Whether it's for a pre-wedding shoot with bae or a photo sesh with besties, have some unique backdrops to spice up your pics at iWan Selfie Studio.

Image adapted from: @_waichxn_, @muzakkirhallif & @joean_sm
With 11 themed rooms with 20 backgrounds from a 90's Mahjong Room to a Classic Tuckshop Room, this place is perfect if you'd like to capture mmrs while channelling your inner dragon lady or That Girl in Pinafore. 
The studio also provides a large selection of costumes you can choose from, as well as basic makeup and hair styling services, truly blessing you with the whole package. Rates start from $29.90/hour.
Address: 12 Aljunied Road, #05-01 KH Plaza @ Aljunied, Singapore 389801
Opening hours: 10AM-10PM, Daily
Telephone: 9622 3715
iWan Selfie Studio online booking
---
10. LEGO Concept store – First adult-focused store in SG
---

Image credit: Bricks World 
A mainstay in our childhoods, LEGO is one of those toys that many adults are still avid fans of. To fulfil your nostalgia and feel like a kid again, head to the new LEGO Concept Store in Funan. 

Image credit: Bricks World
Open till the end of April 2022, this LEGO Concept store carries a huge range, from classic cars like the Ford Mustang, to movie icons such as Star Wars and Harry Potter. 
Not only can these pieces add a bit of charm to your home, the sets are tailored to be more complex so that they have that therapeutic quality that allows you to destress while building a snazzy new figurine to admire.
Address: 107 North Bridge Road, #01-04 Funan Mall, Singapore 179105
Opening hours: 11AM-9PM, Daily
---
11. St John's Island escape room – Treasure hunt with haunted pit stops
---
Island hopping seems to be the latest way to get our share of Vitamin D, and if you'd like to get your detective's cap on too, head to St John's Island escape room to experience the best of both worlds. 
Instead of being confined to four walls, you'll get to scour through the entire island – including the haunted Water Tank and Watch Tower 5 – for clues to solve your case. Your group of up to five pax will receive a station map, iPad and a notebook to start your hunt for clues.
Address: 31 Marina Coastal Drive, Singapore 018988
Opening hours: Sat 9AM-2.30PM
Telephone: 9660 0687
St John's Island Escape Tour website
---
12. Cosy Corner – Co-working space from $4.45/hour
---

Image credit: Cosy Corner
WFO may have finally become a thing again, but that doesn't stop us from wanting to work remotely whenever we can. If you'd like to take a break from buying a coffee just so you can park yourself at a cafe for the day, try out co-working space Cosy Corner – their starting rates of $4.45/hour are truly a steal. 

Image credit: Cosy Corner
This place has everything you might need for an ideal remote work experience, including individual soundproofed rooms, WiFi for 24 hours, a 24" FHD monitor, headphones and a shared printer. They even have a studio that comes complete with lighting equipment.
Address: 244A Geylang Road, #02-00, Singapore 389303
Opening hours: By appointment only
Telephone: 8761 0102
---
13. Dislocations – Free exhibition on the Japanese Occupation
---

Image credit: National Museum of Singapore
We may be familiar with the Japanese Occupation through our lower secondary history days, but to learn more about it beyond the usual learning journey to Old Ford Factory, take a trip to Dislocations, a free exhibition about this pivotal event of SG's history.

Image credit: National Museum of Singapore
Running till 29th May 2022, this exhibition marks 80 years since the British surrendered to the Japanese, and will take you through interactive games, augmented reality and historical exhibits. 
Address: 93 Stamford Road, National Museum of Singapore (Exhibition Gallery), Singapore 178897
Opening hours: 10AM-7PM, Daily
Telephone: 6332 3659
National Museum of Singapore website
---
14. Order on the Go – Local play about food delivery
---

Image credit: Peatix
To us, all it takes is a few buttons and swipes to conveniently order our favourite restaurant meals. On the other side of the stick stands the delivery riders, whose jobs are more physically demanding than we may be aware of. If you want a deeper insight into the lives of these essential workers, check out Order on the Go ($25/ticket), a local play about food delivery.
Written by local playwright Erwin Shah Ismail, this 45-minute play is inspired by his interviews with the various food delivery riders he encounters. To add a bit of realism to audiences, this play is also a roving performance, where you will be walking around parts of Kampong Glam nearby from the meeting point at Aliwal Arts Centre.
Dates: 16th – 20th & 23rd – 27th Mar 2022
Address: 28 Aliwal Street, Aliwal Arts Centre, Singapore 199918
Telephone: 6435 0131 
---
New things to do in March 2022
---
With so many new finds in Singapore, you need not take a passport to experience some wanderlust away from the hustlin' in our lives. So, check out these 14 things to do in March 2022 that ensure you and your families will have the fun and respite you all deserve.
For more happenings in Singapore, check out:
---
Cover image adapted from: @raymondchanghk, @artistra.studio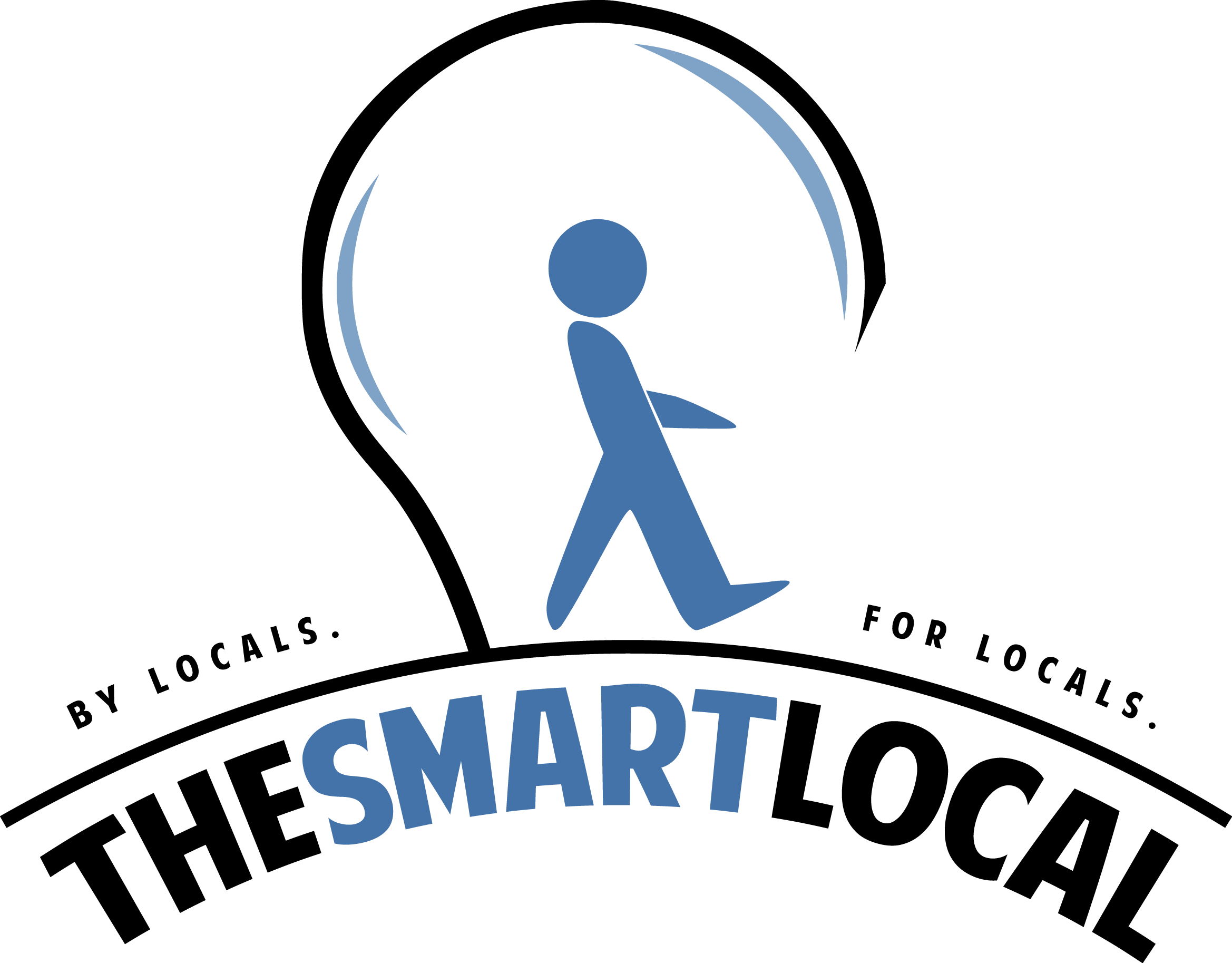 Drop us your email so you won't miss the latest news.