Things to do in April 2022
---
Come April, we're looking forward to the long Easter weekend to take a well-deserved break. It's a good time to catch up with family and friends with some new activities happening this month. 
Whether it's kid-friendly attractions or a unique staycay with bae, it's time to kick things up a notch with these 16 new things to do in April 2022.
---
1. Songkran Water Fest 2.0 – Epic Thai water fiesta at Wild Wild Wet
---

Image credit: MS News
Living in hot summer, hot hot summer all year long, we'd jump at any opportunity to cool off. Songkran Water Fest 2.0 is taking place at Wild Wild Wet in an epic water park event. It's also when Thailand's actual Songkran festival is happening, so it's the perfect time to gather your buddies and celebrate the Thai new year together. 
There'll be water guns available too. Gear up with the nearest Super Soaker and challenge your mates to a standoff like it's the wild, wild, We s t. 
Price (Off-peak): $26/adult | $19/child and senior
Price (Peak): $35/adult | $26/child and senior
Date: 1st-30th April 2022
Address: 1 Pasir Ris Close, Singapore 519599
Opening hours: Wed-Mon 12pm-6pm (Closed on Tuesdays)
Telephone: 6581 9128
Songkran Water Fest 2.0 website
---
2. GBTB Sakura 2022 – Japanese blooms & tokidoki figurines
---

The sakuras in bloom.
Image credit: @gardensbythebay
Gardens by the Bay Sakura returns to celebrate Japan's new year with their national blooms – cherry blossoms. In the spirit of sakura viewing, or "o-hanami", the Flower Dome has been transformed into a traditional Japanese garden. 

Image credit: Gardens by the Bay
Sakura 2022 features a collaboration with Japanese-inspired lifestyle brand, tokidoki. The brand's mascots include kawaii characters dressed in kimonos and pony figurines that make for adorable photo ops. Spend time with family and friends, and go for a stroll through the cherry blossoms in full bloom.
Price (Singaporeans and PR): $12/adult | $8/child and senior
Price (Standard): $20/adult | $12/child and senior
Date: Now till 3rd April 2022
Time: 9am-9pm, Daily
Venue: Flower Dome, Gardens by the Bay, 18 Marina Gardens Drive, Singapore 018953
Gardens by the Bay Sakura 2022 website
---
3. The World of Nickelodeon – Indoor playground with bumper cars
---

Image adapted from: @skylarmax
Our childhood cartoon shows turn into reality at The World Of Nickelodeon, a pop-up playground space in Marina Square. Parents and kids will be familiar with the Nickelodeon shows featured, like Paw Patrol or SpongeBob SquarePants. 
The indoor playground is jam-packed with fun activities that'll have the tots squealing, such as bumper car rides, a bubble room and a Dora the Explorer train ride. There are also photosets of these beloved flicks so parents can happily snap away for keepsakes.
Price: $32 (Mon-Thu) | $36 (Fri-Sun, PH & eve of PH)
Date: Now till 17th April 2022
Address: 6 Raffles Boulevard, #03-208/209 Marina Square, Singapore 039594
Opening hours: 10am-10pm, Daily 
The World Of Nickelodeon website
---
4. Jumprrocks – Bouncy castle & obstacle course
---

Mega Bouncz and Dive is a giant ball pit and slide playground.
Image adapted from: Jumprrocks, @mumscallingblog
Some people – adults and kids alike – have endless pits of energy, and Jumprrocks is the perfect place for them to expend that excitement. This brand new trampoline park at KINEX features 5 areas of inflatable castles and an obstacle course that are guaranteed to tire everyone out.
For a quick mid-week de-stress sesh, plan a visit with a friend and bounce away with their Buddy bundle rate of $26 for 2. Keep an eye for upcoming Rebounder Classz as well, where you can clock in some cardio on the trampolines. 
Price: From $16/adult for 50 minutes
Address: 11 Tanjong Katong Road, B1-05 Kinex Mall, Singapore 437157
Opening hours: Mon-Thu 10am-7pm | Fri-Sun 10am-9pm
Telephone: 6592 8112
---
5. Changi's Sweetest Treat – Colourful Chupa Chups pop-up
---
Just in time for those of us scooting out of the country – here comes Changi's Sweetest Treat. The colourful Chupa Chups displays can be found all around Terminal 3, including one of a giant strawberry lolly bidding you farewell at the Departure Hall. 
The pastel pop-ups are just as inviting for the rest of us who aren't booked on a flight out. While you're snapping pics for your next IG post, swing by the candy bus shop at B1 and pick out some Chupa Chups merch like T-shirts and pop sockets.  
Date: Now till 3rd May 2022
Opening hours: 24 hours, Daily
Address: 65 Airport Boulevard, Changi Airport Terminal 3, Singapore 819663
Changi's Sweetest Treat website
---
6. What The Pug – SG's only pug petting cafe
---
What The Pug is a lesser known hole-in-the-wall cafe along the bustling Haji Lane. Singapore's first and only pug "cafe" has a total of 12 of these cute pups so everybody gets to cuddle one. 

Image credit: @whatthepugcafe
Before you head down for your dose of pug hugs, make sure to book a slot via their website. Word has it that a Puggy Snack Bar will be launched soon, so let's keep our fingers crossed that there'll be food for us too. Check out their Instagram page for updates on when booking slots are open as well as ticket promos. 
Price: $20/pax for a 45-minute session
Address: 80 Haji Lane, Singapore 189271
Opening hours: Tue-Sun 12pm-7.45pm (Closed on Mondays)
Telephone: 6293 3350
---
7. River Wonders – Baby panda Le Le's exhibit debut
---

Image credit: MS News
After a few years of attempts, the Mandai Wildlife Group's efforts to conserve giant pandas has come to fruition in the form of Le Le. And now, the baby panda has made his debut in the River Wonders exhibit under the watchful eye of his mum, Jia Jia. 

Le Le even has his very own chou chou, like a true Singaporean kid.
Image adapted from: Mandai Wildlife Reserve
Price: $34.20/adult | $23.40/child | $17/senior citizen
Address: 80 Mandai Lake Road, Singapore 729826
Opening hours: 10am-7pm, Daily
Telephone: 6269 3411
---
8. Attack on Fort Serapong – Off-limits historical trek
---
Singapore is home to several parks and its hiking routes, but there aren't many that go "off track". Those with a thirst for adventure can look to Attack at Fort Serapong! A Time Travel Adventure Tour for a trek through Singapore's military fort. The tour goes beyond the beaches of Sentosa, deep into the forest where you'll find the wartime fortress of the 1800s. 
What was previously out-of-bounds to visitors is now open for the public to explore under the care of the Beyond Expeditions team. Aside from getting a good leg workout, your brain will also be flexed by having to solve military quests. Although there's no age limit to who can participate, do make sure you're ready for 2.5 hours of trekking. 
Price: $150/pax
Tour slots: Tue, Thu-Fri 8.30am-11am & 12pm-2.30pm | Sat-Sun 12pm-2.30pm (Closed on Mondays & Wednesdays)
---
9. Spectrum of the Seas – VR bungee jumping on a luxury cruise
---

The cruise houses a wide array of activities.
Image credit: Royal Caribbean Cruises
If aeroplane rides don't float your boat, hop onboard a cruise-to-nowhere instead. The Spectrum of the Seas offers 3- and 4-night packages with full access to its premium dining and entertainment experiences. This includes the 2-storey Ultimate Family Suite that boasts amenities like a cinema-cum-karaoke room and an indoor slide.

The Ultimate Family Suite and the VR bungee Sky Pad.
Image adapted from: Royal Caribbean Press Center, Royal Caribbean Cruises
Exclusive to Royal Caribbean fleets is the Sky Pad, an exhilarating bungee jumping-meets-virtual reality (VR) activity. The VR games draw inspo from familiar arcade games like Space Shooters and Candy Crush. 
Good news: Spectrum of the Seas will be sticking around our shores until April 2023. It's fastest fingers first to secure a sea-view room though.
Rates: $359/3 nights, $419/4 nights
Telephone: 6305 0033
---
10. Jentle Garden Pop-up – Free dreamy diorama at ION Orchard
---

Spot critters in the garden like felt bunnies and a cat.
Image adapted from: @abner_beta
K-Pop fans, rejoice – Jentle Garden is the latest collab between idol Jennie and luxury eyewear brand Gentle Monster. Named after the BLACKPINK member, the Jentle Garden pop-up at ION Orchard is a dreamy diorama garden designed by Jennie herself. While the brand sports premium price tags, the garden pop-up is free for all to visit. 
The pop-up is quite an intricate work of art, featuring felt animals and a running steam train set. There's also the iconic flower bouquet bag that you can use as a prop. Whether you're a Blink (a BLACKPINK fan) or not, the garden makes for a pretty photo op for your IG feed. You can also stop by the brand's ION outlet to check out the new collection of sunglasses and frames.
Jentle Garden pop-up
Date: Now till 3rd April 2022
Address: 2 Orchard Turn, L1 Atrium ION Orchard, Singapore 238801
Opening hours: 10am-10pm, Daily
Gentle Monster ION outlet
Address: 2 Orchard Turn, #01-13 ION Orchard, Singapore 238801
Opening hours: 10am-10pm, Daily
Telephone: 6634 1580
Gentle Monster Singapore website
---
11. Raya Souk – Bazaar featuring Muslim-friendly small businesses
---
Good news, it looks like the Raya season is in full swing, with the Geylang Serai Bazaar most likely making its long-awaited return this year. On top of that, there's a new kid on the block, Raya Souk. There are some hidden gems to be discovered at this smaller bazaar that comprises Muslim-friendly home-based businesses.

Bakery Louielicious, fashion brand Thea Kids, and jeweller Maracuya will be making an appearance at the bazaar.
Image adapted from: @louie.liciouss, @thea.kids, @maracuyahandmade
From Raya goodies to the traditional garb, Raya Souk only opens in the evening so our Muslim friends can have Iftar while browsing the market. It's recommended to make an appointment through their website before coming so you won't have to wait in line to enter.
Date: 15th-17th, 23rd-24th April 2022
Opening hours: Fri 5pm-11.45pm | Sat 12pm-11.45pm | Sun 12pm-10pm (Closed from Mondays to Thursdays)
Address: Crane, 46 Kim Yam Road, #01-06 Herencia, Singapore 239351
Telephone: 9826 9498
---
12. Shipping Container Hotel –  SG's first "invisible" hotel
---

The "floating" patio entrance to your staycay.
Image credit: Shipping Container Hotel
Shipping Container Hotel's newest edition can be found at one-north, but only if you look hard enough. Of the 2 container accommodations, Container No. 4 looks like it's been covered with Harry Potter's Cloak of Invisibility. In reality, the container is layered with mirrors that reflect the surroundings, camouflaging it from prying eyes. 

It's best to draw the blinds for privacy, just in case.
Image adapted from: Shipping Container Hotel, Shipping Container Hotel
The container hotel is fully furnished with a queen-sized bed and a living room spacious enough to host 4 adults. For cosy nights in, throw in a bath bomb and have a relaxing soak in the tub. There's no room service, but you can head over to the nearby Timbre+ for a meal if you'd like to stick with the container concept.  
Rates: From $250/night for 4 adults. Extra mattresses available at $50/bed.
Address: 77 Ayer Rajah Crescent, Singapore 139954
Telephone: 6665 7500
Shipping Container Hotel website
---
13. Jewel-rassic Quest – AR dino expedition at Changi Airport
---

You can safely pose with these dinos for a photo keepsake.
Image credit: Jewel Changi Airport
Like Ross from Friends, those with a penchant for the prehistoric will be psyched to participate in the Jewel-rassic Quest. This expedition takes place at the Shiseido Forest Valley and Canopy Park at Jewel Changi, which makes for quite the jungly setting while hunting down these colossal dinosaurs. 

Maybe dinosaurs will enjoy local fare too.
Image credit: Jewel Changi Airport
By using augmented reality (AR), kids get to play Jurassic World rangers and get close with some 89-million-year old dinosaurs. This history lesson is levelled up with a series of missions to complete while being introduced to palaeontology facts. 
Rile up your competitive spirit and aim to be the first 1,000 rangers to complete the quest as there are prizes like a jungle hat and limited edition dino pins to be won. 
Price (now till 30th June 2022): $18/Singaporean Resident | $20/standard ticket
Price (from 1st July 2022 onwards): $22.50/Singaporean Resident | $25/standard ticket
Address: Shiseido Forest Valley, Jewel Changi Airport, 78 Airport Boulevard, Singapore 819666
---
14. lyf Farrer Park – Staycations from $135/night
---

One of A Kind studio room.
Image credit: Discover ASR
If you haven't made plans to travel just yet, a staycation could provide a nice change of scenery. lyf Farrer Park is the third instalment of lyf's serviced apartments that have taken over Funan and one-north. It's less than a 5-minute walk from Farrer Park MRT, giving you easy access to goodies in the vicinity like City Square Mall and a horde of hipster cafes. 

Outdoor garden lounge on the 4th floor.
Image credit: Discover ASR
You'll find WiFi just about everywhere within this work-friendly hotel, so you won't miss out on important emails. If you prefer to wind down surrounded by greenery, head to the garden lounge on the 4th floor. The hotel is also fitted with a kitchen and launderette for those who're looking to reside here long-term. 
Rates: From $135/night for 2 adults
Address: 2 Perumal Road, #01-01, Singapore 218773
Telephone: 6513 1788
---
15. Body, Heart & Soul – Interactive cubes & projections
---

Curious kids and shoppers can try varying their movements around the cubes to form different shadow figures.
Image adapted from: @synakeman
Body, Heart & Soul is 4 giant knotted cubes made from recycled parts that have taken centre stage at the atrium of Marina Square. One of the 3 themes of the exhibition is Body at Play, which uses a special camera to track passersby and cast colourful silhouettes onto the cube. 

Image credit: Marina Central
Aside from the large lattice display, parents and their children can join in on the Programmable Shadows workshop happening on 16th April 2022. It's an interactive activity for the tots to freely doodle and then watch their artworks come to life in a shadow projection. The limited-time installation at Marina Square is set to appear at Millenia Walk next.
Body, Heart & Soul
Date: Now till 12th May 2022
Address: Marina Central, 6 Raffles Boulevard, Marina Square, Singapore 039594
Opening hours: 10am-10pm, Daily
Telephone: 6339 8787
Programmable Shadows workshop
Date: 16th April 2022
Price: $10/parent-child pair
Time slots: 11am-12.15pm | 3pm-4.15pm | 5pm-6.15pm
---
16. Uniqlo 51@AMK – First heartland outlet in SG
---

The new Uniqlo store on the second floor of 51@AMK.
Image credit: Uniqlo
"Welcome to Uniqlo!" is something I'd never thought I'd hear in the neighbourhood of Ang Mo Kio (AMK). And yet, here we are – Uniqlo's first heartland outlet has opened its doors at 51@AMK. In conjunction with the opening, the Uniqlo app has a bunch of promos like free Apiary ice cream and advanced launches that are exclusive to the AMK outlet.
The brand is also taking steps towards making clothing more sustainable. So if you've felt a pang of heartache looking at your "holey" AIRism tee, you'll be relieved to know that you can have it fixed on the spot at Uniqlo's AMK Repair Studio from $5. The service is only available on Saturdays, so plan your visit in advance.
Address: 51 Ang Mo Kio Avenue 3, #02-01, Singapore 569922
Opening hours: Mon-Fri 11am-10pm | Sat-Sun 10am-10pm
Repair Studio opening hours: Sat 11am-6pm (Closed from Sundays to Fridays)
Telephone: 6252 9588
---
Explore new things in Singapore in April 2022
---
If you needed the sign to get off your couch and head outdoors, this is it. Be it an overdue catchup with your mates or an outing with the whole fam, April is stocked with fun and fresh activities to try out.
For more events and things to do in Singapore, check out:
---
Cover image adapted from: MS News, @gardensbythebay, MS News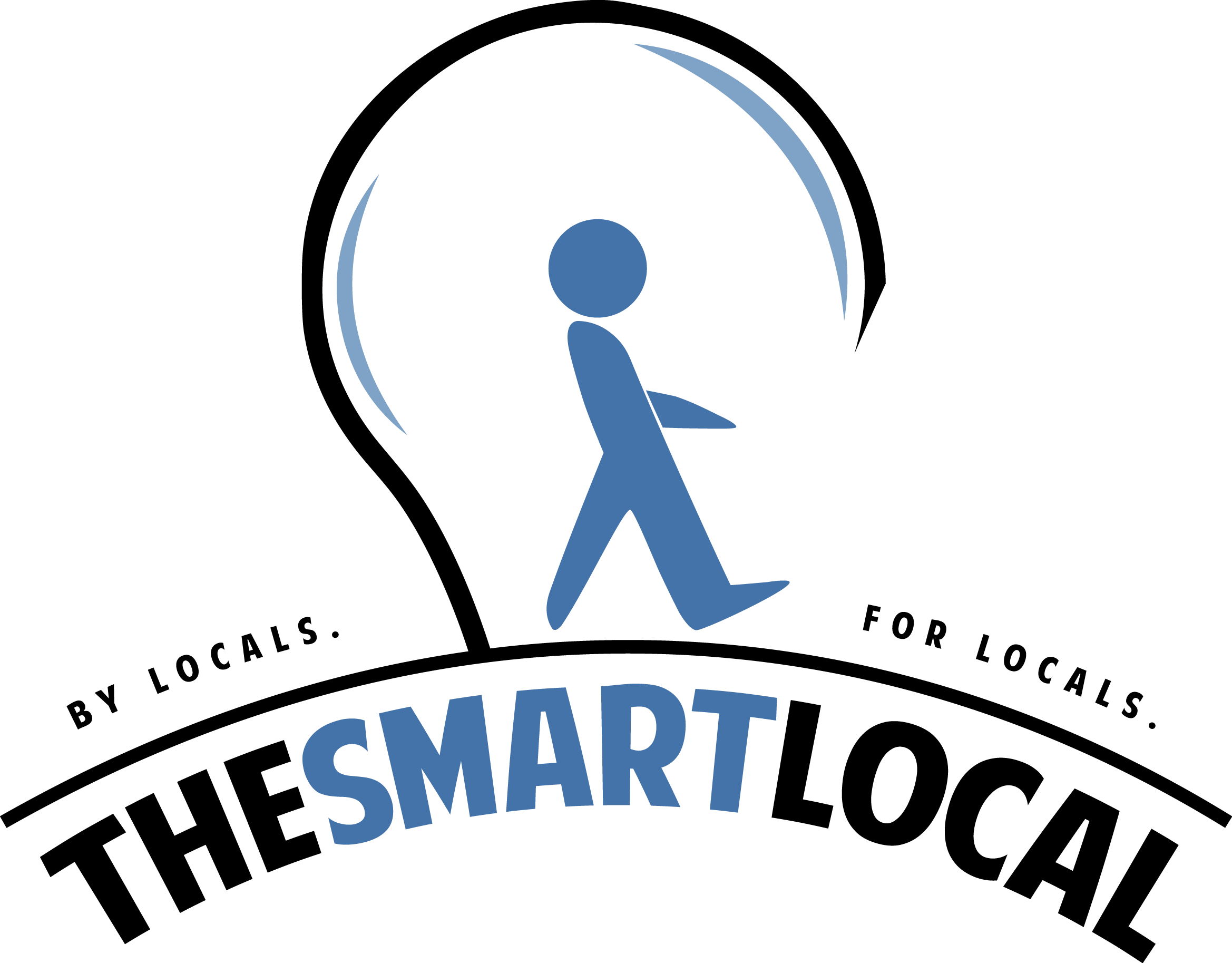 Drop us your email so you won't miss the latest news.