Things to do in February 2022
---
It may be the shortest month of the year, but February is still jam packed with activities. As it kicks off with Chinese New Year followed by Valentine's Day, we've got the lowdown on things that celebrate both.
From ATV rides in muddy trails to sweet, romantic nights at the Museum of Ice Cream, here are 17 new things to do in February 2022:
---
1. Join in on a theatrical tour at The Secret Life of Haw Par Villa
---

Image credit: @patchandpunnet
With its gruesome depictions of the 10 Courts of Hell, most of us remember visiting Haw Par Villa to be more trick than treat. But perhaps a theatrical introduction to the newly revamped Hell's Museum would change terrifying memories into better ones.
Catch The Secret Life of Haw Par Villa, an after-hours play where the Tiger Balm King himself takes you on a tour of his amusement park. It's interactive, so you'll be expected to play games with characters like Sun Wukong. But don't worry, you don't have to stay in hell if you lose.
Price: $49/child | $59/adult | $280/5 pax
Date: Now till 26th February 2022
Time: Fri & Sat 7PM | 9.30PM
Address: 262 Pasir Panjang Road, Singapore 118628
Telephone: 6773 0103
---
2. Snap IG-worthy pics at National Gallery Singapore
---

Image credit: @suditiprasad
You'll want to grab your camera for this one. Nam June Paik: The Future Is Now is an immersive exhibition featuring the Korean artist's lifework. Held at the National Gallery, take a walk through 180 installations, including one with colourful projections splashed across a wall. The psychedelic colours and visuals will surely make for a good update on your IG feed.
Price: $5 for children under 12 and senior citizens | $15 for Singaporeans and PR adults | $20 for standard tickets
Date: Now till 27th March 2022
Opening hours: 10AM-7PM, Daily
Address: Singtel Special Exhibition Gallery and Basement Concourse, National Gallery Singapore, 1 St Andrew's Road, #01-01, Singapore 178957
Nam June Paik: The Future Is Now website
---
3. Pick up a DIY terrarium kit at Make Your Own studio
---

Image credit: Make Your Own
We're only two months into 2022 but that busyness is already starting to kick in. Take a breather and give your mental health a check by slowing down with a DIY terrarium kit from Make Your Own. These come with all the materials you need, including tools and instructions.
If you aren't into plants, they've also got DIY art jam and calligraphy kits to unleash your creativity. Plus, these are suitable for adults and kids. You can order the kits through their website and pick it up in-store or have it delivered to you. 
Address: Block 4, Upper Aljunied Lane, #01-06, Singapore 360004
Price: From $38/terrarium
---
4. Snap selfies with life-sized tigers with AR filters
---

WWF SG's CNY Tiger AR Instagram filters
Image adapted from: @wwfsg
If you've always wanted your own close encounter of the ferocious feline kind, this is it. For the year of the tiger, the World Wide Fund for Nature (WWF) Singapore has collaborated with artists to create AR tiger art.
Come February, the AR-mazing Tiger Trail is an interactive AR game where players will explore the island in search of 33 pieces of tiger art.

Image adapted from: @joshngghw
Over at Kreta Ayer Square, you can find a preview of these colourful tiger sculptures, as part of WWF SG's collaboration with Temenggong's resident artists. Bring the fam out this CNY period for a look at these multi-coloured big cats.
Date (AR-mazing Tiger Trail): 26th February – 9th April 2022
Date (Temenggong Tiger sculptures): Now till 15th February 2022 
---
5. Go on a nostalgic photo walk at re:walk Telok Ayer
---

Image credit: DOIT.SG
Singapore's streets are pretty clean, but its alleyways hold many secrets about our history, including those of secret societies. Unravel these little known mysteries with a walking tour around Telok Ayer by DOIT.SG and Secretive Thing.
For $28/pax, embark on two walking trails, plus a free photo walk around Telok Ayer you can do any time thereafter. Hold onto your tickets, because these will get you a 10% discount at My Awesome Cafe for a refuel.
Price: $28
Venue: Telok Ayer Street
Date: 12th – 27th February 2022
Time: Sat & Sun 4.15PM | 4.30PM | 4.45PM | 6PM | 6.15PM | 6.30PM
---
6. Race through the marshes of Kranji at Mud Krank
---

Image credit: @mud.krank
If you're feeling adventurous, go for a thrilling ride at Mud Krank, an ATV park in Kranji. They've even got ATVs for kids as young as four, so practically everyone in the family can enjoy going for a spin.
Adults can even go off track on the customised mud trails around Kranji. And there's no need to worry about closure if it rains. In fact, the muddier, the better.
Address: 10 Neo Tiew Lane, 2 Gallop Kranji Farm Resort, Farm H, Singapore 718813
Opening hours: Tue – Sun 9AM-9PM (Closed on Mondays)
Price: From $20/child | $35/adult
---
7. Pose alongside Mickey & Friends at GBTB's CNY Disney Pop-Up
---

Life-sized CNY-themed Mickey & Friends
Image credit: XM Studios
The mouse is in the house, this time at Floral Fantasy at Gardens by the Bay. If you're already dressed up in your CNY best, head down to the Joy of Festival to get your pic taken with Mickey and his gang also decked out in CNY garb.

Image credit: XM Studios
They're cute enough that you'll want to take them home. And you can, with the limited edition collection by local studio XM. You can pick mini versions of the statues at the Floral Fantasy gift shops as individuals (from $29.90) or as a full set ($258). The full set comes exclusively with a faux-bronze version of Mickey for the huat.
Fun fact: Faux-bronze is used to resemble the real bronze statues in Disneylands.   
Price (for Singaporean Residents): $10/adult | $5/child or senior
Price (for standard tickets): $15/adult | $9/child
Address: Floral Fantasy, Singapore 018953
Date: Now till 23rd February 2022
Opening hours: 10AM-8PM, Daily
---
8. Enjoy pottery + Korean food at a new studio in City Hall
---
Travel between Singapore and Korea might still be a bit iffy, but in the meantime, there's at least the new Korean pottery studio to visit. Am I Addicted studio hosts pottery workshops where you can try your hand at throwing at the potter's wheel.

Image credit: @trendxstyles
Afterwards, grab a bite at their cafe, which serves up vegan Korean food, like their Jardin Bibimbap ($20) and vegan Grilled Cheese Kimchi Sandwich ($16).

Jardin Bibimbap
Image credit: Am I Addicted
Address: 13 Stamford Road, #B2-51/52/53 Capitol Singapore, Singapore 178905
Opening hours (Studio): 10AM-9PM, Daily
Opening hours (Cafe): 11AM-9PM, Daily
Telephone: 9113 3090
---
9. Visit a next-level Aussie supermarket in Jurong
---

Image credit: Surrey Hills Grocer
Westies, here's something to be excited about happening in your own backyard. Surrey Hills Grocer, an Aussie supermarket fitted with a cafe, has opened up in Joo Koon. You'll be able to pick up organic produce and shop for Australian wines, then make a pit stop for coffee all in the same space.

Image credit: Surrey Hills Grocer
The outdoor dining concept reminds us of the cafes in Melbourne we miss visiting. This one comes complete with Proud Mary Coffee and select ice cream flavours from Creamier. The cafe is also pet-friendly, so our furry friends can join for brunch. 
Address: 511 Upper Jurong Road, #01-01, Singapore 638366
Opening hours:
Cafe: Tue – Sun 11AM-3PM, 6PM-9PM (Closed on Mondays)
Bakery: Tue – Sun 10AM-9PM (Closed on Mondays)
Grocer: Tue – Sun 9AM-9PM (Closed on Mondays)
Telephone: 9040 1840
---
10. Catch the annual zodiac Chinatown Street Light Up
---

Image credit: Chinatown Festivals
It's not CNY if Chinatown isn't decorated with the zodiac of the year in their annual light up event. 

Image credit: Chinatown Festivals
See if you can spot the various tiger installations dotted around the streets of our heritage enclave and snap photos for the 'gram. And while you're at it, explore some of these lesser-known things to do around Chinatown. 
Address: Along New Bridge Road, Eu Tong Sen Street, and South Bridge Road | Kreta Ayer Square
Date: Now till 2nd March 2022
Time: 7PM-12AM, Daily
---
11. Visit Japan's snow town & sake brewery via virtual Japan Fair
---

Image adapted from: JAPAN by Japan
Another country we're hoping VTLs would open up to soon is Japan. But in the meantime, we'll settle for visiting our favourite Nippon spots through the Japan Fair 2022. Held virtually from now till 13th March, the fair will have you participating in online cultural tours like at Samurai Road in Kyoto, or a 360-degree VR trip around Ehime's produce farms.
There's even a handy guide on what omiyage (souvenirs) to get from each prefecture and where to get them in Singapore. 
Date: Now till 13th March 2022
Live events: 13th, 19th, & 26th February 2022
---
12. Go rock climbing at a massive bouldering gym in the west
---

Image credit: Boulder+ Climbing
Existing climbers would know of the first Boulder+ outlet at Aperia, Kallang. Now, they've finally unveiled their second outlet at The Chevrons. It's the biggest bouldering gym in Singapore right now, and even features a Kilter Board. This fixture means you can create your own boulder courses, or set ones created by other climbers from around the world.

Image credit: boulder+
If you're new to the bouldering scene, they have beginner-friendly routes and courses. As for climbing veterans, look forward to the low 70-degree angled walls for a real challenge.
Price: $24/day pass
Address: The Chevrons, 48 Boon Lay Way, #04-01, Singapore 609961
Opening hours: Mon 12.30PM-10PM | Tues – Fri 7.30AM-10PM | Sat & Sun 8AM-8PM
Telephone: 6970 0116
---
13. Explore the Attack on Titan: The Exhibit at ASM
---

Image credit: ArtScience Museum
Fans of Hajime Isayama's Attack on Titan are definitely going to want to plan a trip to the ArtScience Museum this month. The AoT exhibit comes to Singapore together with the release of the anime's final season on Netflix. Here's your chance to catch up on the back stories behind the walls of Paradis Island.
At this exhibition, you get your pick between two factions: blue for life outside the walls, and red for life inside the walls. Of course, when you're done, you get to redo the exhibit for the other trail too.

Image credit: ArtScience Museum
You'll also get up close and personal with unpublished artwork from the manga and even view titans "falling from the sky" as you walk through the exhibition.
Price (for Singaporean Residents): $18/adult | $14/child | $50/family
Price (for standard tickets): $21/adult | $16/child | $58/family
Date: 19th February – 3rd July 2022
Opening hours: 10AM-7PM, Daily
Venue: 6 Bayfront Avenue, ArtScience Museum, Singapore 018974
Attack on Titan: The Exhibition website
---
14. Frolic in "spring season" at GBTB's Dahlia Dreams 2022
---

Image credit: Explorer Fern 想探索
Trust GBTB to take 花开富贵 (blooming flowers bring prosperity) literally this CNY. At Dahlia Dreams, you'll find more than 2,000 flowering dahlias in full bloom.

Image credit: Gardens by the Bay
These blossoms will be nestled all over the Flower Dome among other installations put up for the festivities. Catch the larger-than-life Chinese prosperity bags, pavilion, and lanterns that'll make for colourful backdrop for CNY OOTDs with your fam.
Price (for Singaporean Residents): $12/adult | $8/child or senior
Price (for standard tickets): $20/adult | $12/child
Address: Flower Dome, 18 Marina Gardens Drive, Singapore 018953
Date: Now till 20th February 2022
Opening hours: 9AM-9PM, Daily
---
15. Pick up 'quiet' drumming lessons at Drum Tutor Concept
---

Image credit: @isthatchow
If you hit a drum and it doesn't make a sound, is it still a drum? Yup. That's the idea behind Drum Tutor. Instead of a traditional drum set, the new outlet only uses electronic drum sets in their drum lessons. You get to drum and keep your neighbours happy.
They've recently opened their third outlet, Drum Tutor Concept, in orchardgateway if you're looking to get drumming lessons somewhere more central. Also, we heard that new signups get a free pair of Skullcandy headphones. 
Price: From $170/month
Address: 277 Orchard Rd, #04-03, Singapore 238858
Opening hours: 10AM-9PM, Daily
Telephone: 9666 4979
---
16. Deepen connections at MOIC's Night at the Museum
---
For all things pink and delicious, the Museum of Ice Cream is the perfect place for a sweet date. This month, MOIC celebrates love in an all-new Night at the Museum experience. 
Aimed at deepening relationships, you'll start off the exhibit with the "Cone-nection Cube" – a series of missions for you and your partner to complete around the museum. Complete them all for a free sweet treat.
Address: 100 Loewen Road, Singapore 248837
Opening hours (Night at the Museum): Thu – Sun 6PM-10PM (Closed Mon – Wed)
Museum of Ice Cream Singapore website
---
17. Organise a mahjong-themed photoshoot at 123ChiCha
---

Image credit: @123chicha
To truly gather up all the luck for the CNY mahjong sesh, 123ChiCha has a mahjong themed photobooth so you and your friends can ban luck. Turn up the huat with other CNY-themed items and even props like mahjong tiles for your shoot.
The 24-hour self service photobooth means you can bring your table party of four to snap commemorative pics whenever. They're also hosting a CNY giveaway with sure-win angbaos.
Address: 110 Lor 23 Geylang, #03-07 Victory Center, Singapore 388410
Opening hours: 24 Hours, Daily
Telephone: 9029 4733
---
New things to do in Singapore
---
With CNY and Valentine's Day just around the corner, take this chance to plan something special to catch up with your loved ones. 
Whether you're thinking of your next date idea or a fun family hangout, you can be sure that your February will be packed with new events and experiences for you to try out. 
For more happenings in Singapore, check out:
---
Cover images adapted from: Boulder+ Climbing, ArtScience Museum, @mud.krank, Explorer Fern 想探索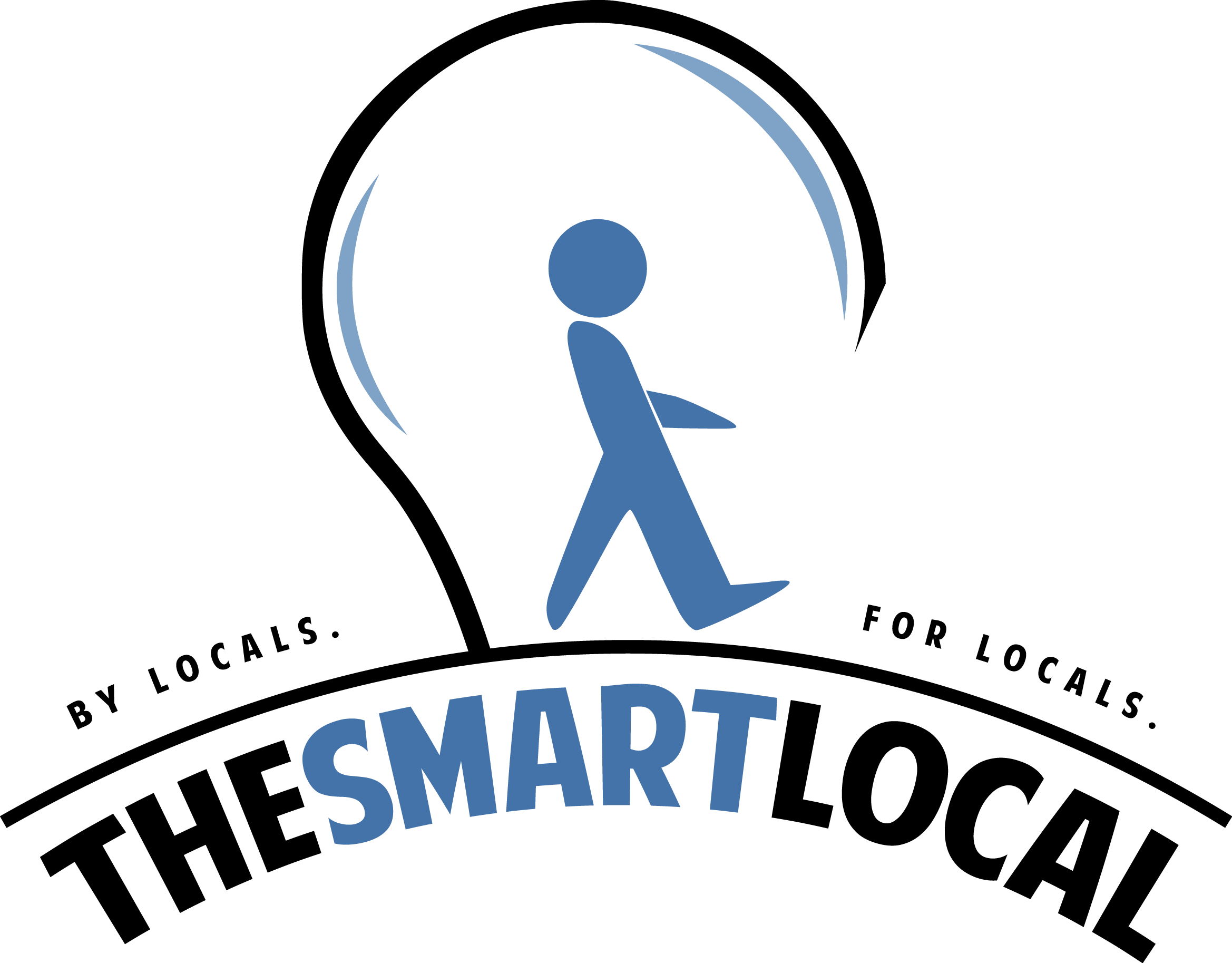 Drop us your email so you won't miss the latest news.