Things to do in Singapore in October 2018
Image adapted from: Eventbrite
October already looks set to be exciting from the get-go, as it's the month of Halloween. But in addition to Halloween-themed events like Sentosa's highly anticipated Halloween Horror Nights, there is also a whole host of other activities waiting in store for you to do. From a sunflower bonanza to a rehash of the popular Artbox, here's what October has to offer.
1. Get spooked by Pontianaks and Stranger Things installations at Sentosa's Halloween Horror Nights
Come up close and personal with the Pontianak of the Malay kampung.
In its 8th year running, Sentosa's Halloween Horror Nights is set up with just one simple goal in mind: to scare the daylights out of you. This year, look forward to a collection of attractions that take their inspiration from both Asian and Western cultures.
For starters, enter the realm of an abandoned Malay kampung, where lurks a pontianak in the shadows, waiting to ensnare you in her claws. Or explore the interior of Hawkins National Laboratory from Netflix's Stranger Things, and you'll soon find yourself walking straight into a portal that brings you to the universe of the Upside Down.
Relive the iconic Alphabet Wall scene in Stranger Things, where Joyce Byers communicates with Will before the Demogorgon bursts through the wallpaper
If you want to up the intensity of your night, participate in games like Zombie Lasertag, where your enemies are a bloodthirsty horde of zombies. Tickets for Zombie Lasertag are sold separately here.
Zap your way through hordes of zombies in Zombie Lasertag.
Get a first glimpse of what to expect in our video here.
Dates:
Peak nights: 28-29 Sep, 5, 6, 12, 13, 19, 20, 26, and 27 Oct
Non-peak nights: 27 Sep, 11, 14, 18, 21, 25, 28, and 31 Oct
Times: 7:30PM-1:30AM (peak nights) | 7:30PM-12:30AM (non-peak nights)
Venue: Resorts World Sentosa – Universal Studios Singapore
Prices:
General admission ticket: $58 (non-peak) | $68 (peak)
Zombie Lasertag ticket: $38
2. Be enthralled by a Wizard of Oz-themed sunflower exhibition and neon installations at GBTB
Gardens by the Bay never fail to wow crowds with their stunning flower and light displays. And now their Flower Dome has received another elaborate makeover from now till 21 Oct, transformed into a replica of the Land of Oz with its Sunflowers Surprise display – with at least 10,000 sunflowers!
Walk along the Yellow Brick Road, and you'll eventually find yourself at the Wizard of Oz's Castle, where you'll be transported into a portal of ethereal colours and light akin to a dreamscape.
Image credit: Gardens by the Bay
And beginning from 19 Oct, Supertree Grove will receive a full-on Neon Jungle transformation, where a troop of neon animals will be installed amidst the flora and lights. This will be the perfect ground for you to unleash your inner hypebeast, complete with jazzy streetwear and all.
Find out more about Sunflowers Surprise and Neon Jungle in our article here.
Sunflower Surprise
Dates: 31 Aug-21 Oct
Times: 9AM-9PM
Venue: Gardens by the Bay – Flower Dome
Prices: $12 (Flower Dome) | $20 (Flower Dome and Cloud Forest)
Neon Jungle
Dates: 19-28 Oct
Times: 4:30PM-11PM (19-21 Oct) | 6PM-11PM (22-28 Oct)
Venue: Gardens by the Bay – Arrival to Supertree Grove and Colonade
Prices: Free
3. Experience the best of food, entertainment, and fireworks at Marina Barrage's 10th Anniversary Finale Bash
If you're a fan of carnivals, you'd be excited to attend Marina Barrage's 10th Anniversary Celebrations.
About 50-100 local and foreign food vendors and crafters will be here during this event, and there will be stage performances conducted for entertainment. To round off the festivities, a fireworks display will be held – now you don't have to wait till the next NDP to see fireworks lighting up the skies.
Dates: 26-28 Oct
Times: To be confirmed
Venue: Marina Barrage
Price: Free
4. Indulge in your love of Japanese food at Takashimaya's Japan Food Matsuri
Expect to find takoyaki served here
Image credit: @kanglikesfood
To celebrate their 25th anniversary, Takashimaya is organising a Japan Food Matsuri, bringing together delectables from all over Japan. All the key bases are covered, including Kyushu, Okinawa, and Hokkaido.
Men-Men Tei Ramen
Website
Apart from your usual sushi, takoyaki, and okonomiyaki, expect to find selections like wagashi, wagyu beef, kurobuta, and Men-Men Tei Ramen available at this food festival.
Food is not the only thing on this festival's menu, for there will also be other Japanese-themed activities conducted, like yukata dressing and matcha tea demonstrations.
Dates: 28 Sep-14 Oct
Time: 11AM onwards
Venue: Takashimaya Square, B2
Price: Free entry, but food is sold separately
5. Have a laugh over cheeky stand-up comedy with Comedians Against Humanity
Image credit: @bruhahacomedy
All of us are familiar with the NSFW humour that Cards Against Humanity is famous for – it has even inspired an Singaporean spinoff Limpeh Says. But what if you take this pack of cards and throw it into the hands of stand-up comedians and improvisers?
Image credit: @thirstyfolks
Comedians Against Humanity is born, with your friendly comedians assaulting humanity (aka you) with an infusion of their humour mixed with that of Cards Against Humanity. This performance will be staged at The Merry Lion Comedy Cafe & Bar, where you'll be able to kick back and enjoy the show with a drink on hand.
Dates: 21-22 Sep
Times: Starts at 8PM
Venue: The Merry Lion Comedy Cafe & Bar
Prices: $10 (online tickets) | $15 (at the door)
6. Explore the hidden gems of Ang Mo Kio's heartlands
If you missed our latest Instawalk to AMK on 29 Sep 2018, fret not, for we have whipped up a handy guide that you can use to plan a fruitful trip to AMK on your own here.
Heritage murals
Start from a reminiscence of your childhood in the Dragon Playground before embarking on a tour of AMK Town Council's heritage murals, depicting various scenes from Ang Mo Kio's past. Round off the day by going over to AMK Garden West, where you can bask in the gorgeous scenery of palm trees flanked against the embers of the sunset.
Also check out Kebun Bird Singing Club, where bird keeping and watching enthusiasts come together to socialise on the daily. Adding on to this are the neat rows of bird cages hung up on poles in a field, creating a stunning panorama that makes the scene a veritable hotspot for photographic opportunities.
7. Taste the best wines at Wine Fiesta 2018
Image credit: @ruffxz
Wine connoisseurs, rejoice: Wine Fiesta 2018 will be held this month, where the best wines of the world will be brought in for tasting.
Image credit: @belindaliew_
The wines here are categorised into Light, Medium, and Full-bodied wines, where you can choose from a heavier Barossa Shiraz, or something lighter, like the Italian Pinot Grigios. Whichever type of wine you prefer, there is definitely something for everyone.
Dates: 19-21 Oct
Times: 6:30PM-10PM (19 Oct) | 12PM-10PM (20-21 Oct)
Venue: The Fullerton Hotel
Prices: $45 (standard 1-day) | $89 (ALL-IN 1-day)
8. Be moved to tears with a free screening of Ilo Ilo by B.Y.O. Cinema
Image credit: DKSG
Singapore Film Commission's B.Y.O. Cinema continues this month with a screening of heart-wrenching masterpiece Ilo Ilo. This film tells the story of Teresa, a Filipino domestic helper who struggles to adapt in a new environment away from home while grappling with her employers' dysfunctional family.
That's not all, for free popcorn, cotton candy, and kacang putih will be given out during the screening. Although the location is as yet TBC, keep yourself up to date on their FB page, where they'll eventually provide details on the exact location.
Date: 20 Oct
Times: 7:30PM-9:10PM (approx. 99 min runtime)
Venue: TBC (stay tuned on FB for further updates)
Price: Free
9. Challenge yourself to a gruelling obstacle course in the Spartan Super/Sprint 2018
Image credit: @mohitdobaria
Unleash the sparta within you by taking part in Spartan Race Inc.'s Spartan Super/Sprint 2018, where you'll be put through a series of obstacles that you'll have to overcome to prove your mettle.
Image credit: @ckloh1989
There will be 2 different sets of courses: the 5km Sprint, comprising more than 20 obstacles, and the 13km Super, encompassing at least 25 obstacles. The latter comes with prizes for the top 3 finishers, with 1st place pegged with a Luminox Watch and a 1st Place Medal.
Image credit: @sportycarelle
All finishers will be awarded with an attractive package consisting of a Badass Sprint Finishers Medal, a Trifecta medal wedge piece, a Finisher T-shirt, and free professional photos.
Dates: 13 Oct
Times: 12:15PM-3PM
Venue: Sentosa Island
Prices: $118 (Sprint) | $158 (Super)
10. Have an afternoon of board games with your homies at Experience Point
We're well into the era of digital gaming, yet board games will always have a special place in our hearts – they're fantastic for bonding with our friends face-to-face. Experience Point, a lesser-known game cafe, is a great place to keep within your sights, as it boasts more than 200 games to choose from just $3/hour or $10 if you intend to stay the whole day.
Check out our article on Experience Point here.
11. Enjoy a free outdoor yoga session with Yoga Seeds
Image credit: Eventbrite
Yoga is a great way to clock minutes for a good workout, while at the same time helping you relax and meditate. You'll be pleased to know that Yoga Seeds will be conducting a complimentary Hatha Yoga session at Esplanade Park – all you gotta do is bring along your own mat.
Date: 28 Oct
Times: 7:30AM-8:30AM
Venue: Esplanade Park (opposite Cricket Club)
Price: Free
12. Get fit without pricey memberships at pay-per-entry gyms
Image credit: @thegympod
If you're a student with limited funds, you might be appalled by how expensive gym memberships can be – these can easily run up to at least $150 a month. That's why we've rounded up a list of gyms in Singapore that run per-entry schemes at wallet-friendly rates.
One of these is Singapore's first container gym, and another one has its own steam room. Check out our article for the list of affordable per-entry gyms in Singapore here.
13. Run in support of breast cancer sufferers and survivors through Pink Ribbon Walk 2018
Image credit: @bcfsg
Pink Ribbon Walk will be held this month to honour breast cancer sufferers and survivors. You can choose to do the 3.5km walk, or if you're raring to go, there is a 5km run available as well.
Image credit: @lady_equinox
Choosing to run comes with one more perk: a race pack, which will contain a T-shirt, a drawstring bag, a running bib, and a 5km finisher medal.
Date: 6 Oct
Times: 4PM-8PM
Venue: Stadium Walk (in front of Kallang Wave Mall)
Prices: $40 (walk) | $45 (run)
14. Go on a tze char feast with your family in the North of Singapore
JB may be a hotspot for quality tze char, but why go to all the hassle of crossing the Causeway when you can find these delectables right here in the North of Singapore? For instance, check out Happy Village Restaurant's Happy Village Golden Chicken ($30), where a whole chicken is roasted to crisp, golden perfection before being skewered on a metal stand and served to you.
For other ideas on where to go, check out our full list of recommendations here.
15. Book a staycation at Coo Hostel
Image credit: Coo Hostel
If you're in need of a quick weekend getaway but don't feel like venturing as far as Batam, book your next staycay with Coo Hostel. Just a short walk away from Tiong Bahru MRT, this hip capsule hostel comes with an in-house bistro, spacious beds, and even an open-air terrace – all from just $44/night.
Image credit: Coo Hostel
Check out our review of Coo Hostel here.
16. Participate in a pumpkin run and a costume fun walk at Halloween by the Bay
Image credit: @thegreatpumpkinrun
Celebrate Halloween with a truly unique twist with Halloween by the Bay's Pumpkin Run. You may think that this is just another run, but think again: this one will have you carry a 2kg or 3kg pumpkin as you run a total distance of 2.5km-3km.
But if you aren't a fan of running, there is also a casual Fun Walk, where you can dress up in your Halloween costumes and participate in a treasure hunt.

Image credit: Active
All participants will receive a complimentary event pack, which includes a Newton Event T-Shirt, an Event Medal cobweb with zombie or haunted house motif for walkers, carved pumpkins for runners, and an Event Bib. Also stay on for the post-event Silent Party, not unlike a Silent Disco.
Date: 27 Oct
Times: 6.30PM-11.30PM
Venue: Gardens by the Bay – The Meadow
Prices: $52 (Fun Walk) | $64 (Pumpkin Run) | $62 (Silent Party) | $100 (Fun Walk + Silent Party)
Activities and events in October 2018
With this list of activities on hand, you'll find that October looks set to be an exciting month ahead. Apart from Halloween-themed events like Sentosa's Halloween Horror Nights, you can also challenge your physical limits through the Spartan Super/Sprint, or even embark on a tze char feast in Northern Singapore.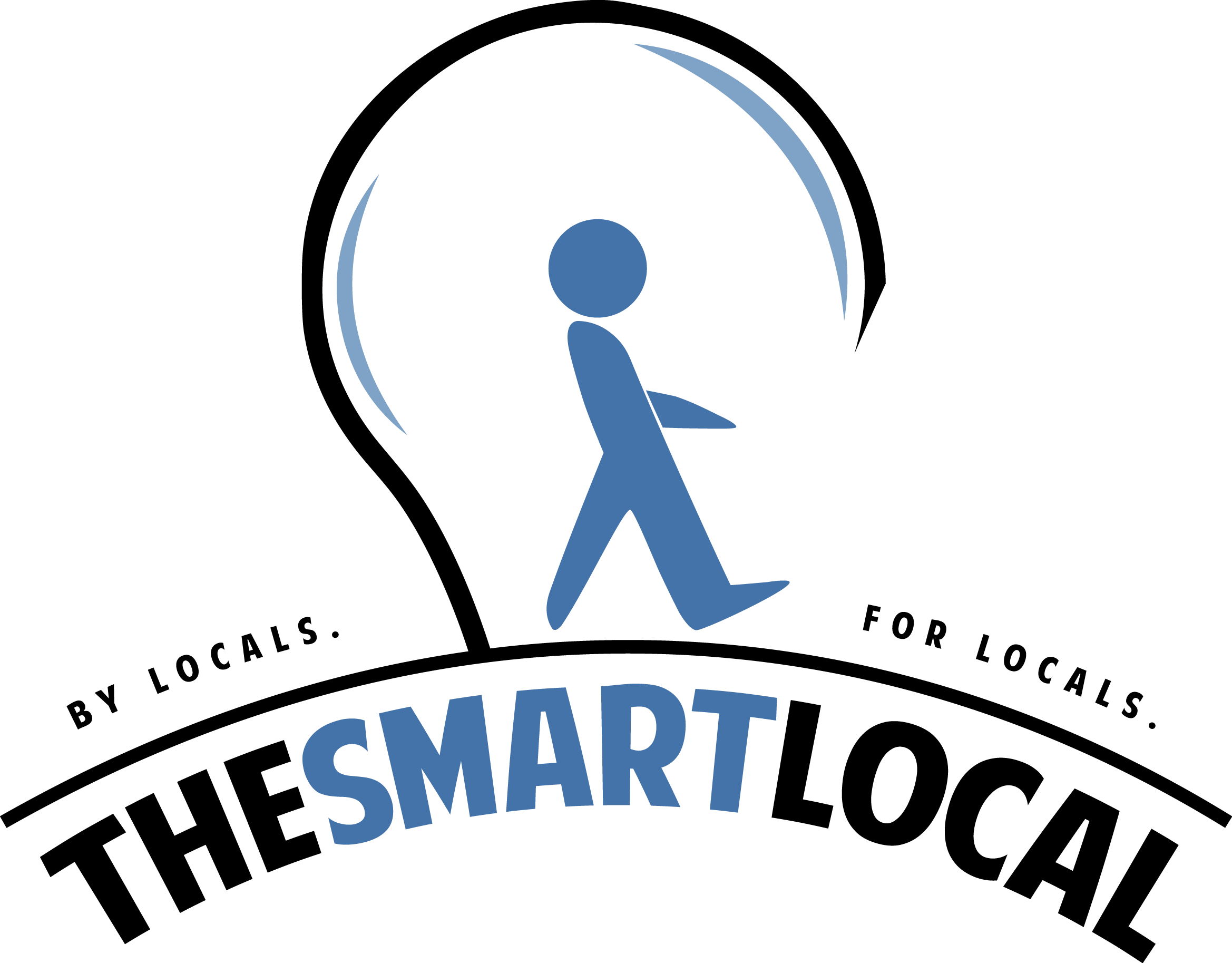 Drop us your email so you won't miss the latest news.