Street food stalls in Batam, Indonesia
When you think of Batam, your mind would most likely wander over to the affordable spas, massages, and shopping – but these are not all it has in store for you.
Batam also has a very strong food scene, with its streets lined with locals plying a huge variety of local cuisines at affordable prices. With so many different stalls and even more selling the same food items, it's hard to find and savour the best of the best.
And that's why we've gone down to Batam to bring you this list of 8 must-try street food stalls – we even got insider's knowledge with the help of our trusty guide!
1. Ayam Bakar Chaniago – BBQ chicken
Chicken is a staple part of us meat lovers' diets, and where better to fill your meat dietary requirement than Ayam Bakar Chaniago? Bakar translates into roasted, and as you can imagine, this stall BBQs chicken – all done on an open-air grill on the spot for your viewing pleasure.
We had their signature ayam bakar served with rice and sambal (IDR18,000 ~SGD1.65), and what an experience it was. Despite being BBQed in large batches, the chicken still retained its tenderness.
On top of this, the breast meat portion was surprisingly juicy – unlike how it usually turns out: dry and hard to chew. If you're a chilli lover, you're in luck – the sambal was satisfyingly spicy and fragrant from being made with ingredients like tomato.
Address: Perum Bengkong Jaya A No.1, Bengkong Laut, Bengkong, Kota Batam, Kepulauan Riau 29444, Indonesia
Opening hours: 4PM-12AM
Prices:
Whole chicken thigh (inclusive of breast portion): IDR15,000 (SGD1.40)
Rice: IDR3,000 (SGD0.30)
2. Martabak 818 – local 'min jiang kueh'
Cream Cheese Oreo Martabak – think a deluxe version of min jiang kueh
Pancakes and waffles are aplenty in our neighbourhood bakeries in SG, but wait till you see the martabaks available on the streets of Batam. Not to be confused with murtabak, these are more like the oh-so-good min jiang kueh (traditional peanut pancake). The only difference is that these bad boys cannot be downed in a few bites – they are massively-sized and can feed up to 2-3 people each.
Nutella + Ovomaltine + Cheese Martabak
We visited Martabak 818, well-known for the unorthodox flavours that it serves up. Apart from traditional flavours like peanut butter and chocolate, this place also offers selections that include Cream Cheese Oreo (IDR65,000 ~SGD5.95) and Nutella + Ovomaltine + Cheese (IDR90,000 ~SGD8.25).
Be warned though: These decadent delights are extremely rich and filling, so be sure to bring friends – very hungry ones at that – when you swing by this stall!
Address: Komplek Batam Park Blok B no. 19, Lubuk Baja Kota, Lubuk Baja, Kota Batam, Kepulauan Riau 29432, Indonesia
Opening hours: 3PM-10:30PM
3. Miso Ajo Selat Panjang – authentic 'mamak' style food
If lunch or dinner is within your sights, pop by the Miso Ajo Selat Panjang Stall, which whips up a variety of rice and noodle dishes.
A star highlight on the menu is their Indomie Goreng (IDR15,000 ~SGD1.40), which is basically char kway teow with the kway teow (flat noodles) replaced with Indomie – imagine eating a springier, more flavourful version of char kway teow, as the seasonings in the Indomie blend give the dish a savoury boost.
Indomie Goreng
Also try out the eponymous Miso Selat Panjang (IDR15,000 ~SGD1.40), which are rice noodles cooked in a broth that reminded us of mian xian (rice vermicelli) in chicken herbal soup. Adding texture and flavour are shredded chicken, chopped chives, and also you tiao – making for a hearty, flavourful bowl to perk up your senses after a long day of touring Batam.
Miso Selat Panjang
Nasi Goreng
We also gave their Nasi Goreng (IDR15,000 ~SGD1.40) a go. This reminded us of what we can find in Indian-Muslim food places in SG, and it was every bit as delicious as what we're used to.
Address: Lubuk Baja Kota, Lubuk Baja, Batam City, Riau Islands 29444, Indonesia (inside D'Taste Nagoya)
Opening hours: 6PM-12AM
4. Astro Kopitiam – food court with Indonesian classics
Friend: Eh, what you want to eat?
You: Anything la.
If you can relate to this scenario, congratulations; you might just be that friend who suffers from the "anything" syndrome. Luckily for you, Astro Kopitiam is a good spot to set your sights on, for it has many food options to choose from. Here are our top 2 picks.
a. Shuang Hong Bak Kut Teh – pork rib soup
Shuang Hong Bak Kut Teh is a stall not to be missed, for it serves up some of the best bak kut teh we've ever tasted. To start with, this stall allows you to choose the cuts of pork you want to go into your order – we went with the tail and the shredded and lean cuts, which amounted to just IDR35,000 (SGD3.20)*.
The broth was very flavourful, with its herbal flavours not overpowered by the pork, which can happen if the pork is not properly cooked. This was definitely a welcome change from the lighter pepper-based broths that are often served in Singapore.
Opening hours: 9AM-9PM
*Price varies depending on which cuts of pork are chosen
b. Sate Padang – Indonesian satay
Chicken Sate in Peanut Sauce
If you think "sate" sounds familiar, you wouldn't be wrong – it is the Bahasa spelling of "satay", and Sate Padang serves some of the best satays Batam has to offer. We had 5 chicken and 5 beef sates (IDR18,000 ~SGD1.65), and these came doused in padang and peanut sauces respectively.
Both meats were BBQed just right, without being too dry or hard. The accompanying sauces also did a fantastic job in amping up the sates. We particularly liked the padang sauce, which had a light spicy flavour that was interestingly reminiscent of chicken curry.
Here's an interesting tidbit about this sauce: it's unique to West Sumatra and is part of the native Minangkabau people's cuisine.
Beef Sate in Padang Sauce
Opening hours: 6PM-12AM
Address: Batu Selicin, Lubuk Baja, Batam City, Riau Islands 29444, Indonesia
Price: IDR8,000 (SGD0.75) per stick
5. Cheese Banana and Roti Bakar
Street carts like this one are commonplace around Batam, and you may just, like its other brethren, pass it by. This guy is located just opposite Astro Kopitiam, and serves as a very viable option for after-dinner dessert.
Satisfy your sweet tooth with their Cheese Banana (IDR10,000 ~SGD0.90). As its name suggests, this dish comprises shaved cheese sprinkled on top of fried bananas (goreng pisang) doused in condensed milk. We liked how the cheese was not overpowering, allowing us to taste the bananas' sweetness.
That's not all this stall has to offer, as it also has Roti Bakar (IDR20,000 ~SGD1.80) on its menu. This is toasted bread jazzed up with chocolate spread and condensed milk and comes in a large platter of several thick toast slices.
Address: Jl. Tamma Latea, Tj. Sengkuang, Batu Ampar, Kota Batam, Kepulauan Riau 29444, Indonesia
Opening hours: 6PM-12AM
6. Ketoprak Cirebon – Indonesian rojak
For the uninitiated, ketoprak is the Indonesian version of Singapore's rojak and is a cornucopia of bee hoon, bean sprouts, tau kwa, cucumber, and ketupat served in sweet peanut sauce. And Ketoprak Cirebon has a reputation for serving the best ketoprak in Batam, which meant that a taste test was definitely in order for us.
We ordered just one serving of ketoprak (IDR13,000 ~SGD1.20), and it came to us in an enormous platter – perfect for sharing with a friend or two. The gravy was similar to peanut butter taste-wise and paired nicely with the peanut bits sprinkled all over, giving the dish a gritty texture without making it too jelak. This worked very well in bringing together the dish's complex medley of ingredients.
The gravy can also be used as a dipping sauce for the keropok served on the side – perfect for catching those last spots of gravy you missed while working through the main dish.
Address: Komplek Anggrek Permai Baloi Mas (behind Indomobil)
Opening hours: 6PM-11PM
7. Kedai Kopi Harum Manis
Located in Lubuk Baja, Kedai Kopi Harum Manis is one of many kopitiams scattered around Batam. It is here that we found some of the best Mie Lendir and Nasi Kari that the island has to offer.
a. Mie Lendir – Indonesian mee rebus
Kedai Kopi Harum Manis is renowned in Batam for its Mie Lendir (IDR12,000 ~SGD1.10). Mie Lendir is basically Indonesia's version of our mee rebus, with some slight differences. "Lendir" literally means "slimey", and the gravy was definitely of a thicker, gooey consistency, which boosted the texture of the springy noodles.
b. Nasi Kari – Indonesian curry rice
Another stall to keep within your sights while you're here is Nasi Kari (IDR30,000 ~SGD2.75). This is basically curry rice, similar to SG's Scissors Cut Curry Rice. What sets both apart, is the fact that the curry served here had a distinct herbal flavour – we tasted hints of rosemary or mint infused into it. These flavours were not too strong, however, balanced by the other spices that went into the curry.
Ingredients that go with your platter are not limited to what you see here – other options are also available, not unlike the cai fan you can get here in SG!
Choose from a variety of dishes to top up your nasi kari platter.
Address: BLOK F No:10., Jl. Komp. Bumi Indah, Lubuk Baja Kota, Lubuk Baja, Batam City, Riau Islands 29444, Indonesia
Opening hours: 7AM-11AM
8. Abun Cha Kue – Indo-style carrot cake
Cha kue is the Indonesian name for cai tao kueh (radish cake), and the one offered by Abun Cha Kue definitely reminded us of home. What makes this stall stand out is its Cha Kue 3T (IDR17,000 @SGD1.55), an ingenious 3-in-1 combo of cha kue, yellow noodles and kway teow with chai po, egg, and dark sweet sauce.
Although this dish comes spicy by default and definitely appeals to chilli lovers like me, you can request for the spice level to be reduced to your taste.
Address: Batu Selicin, Lubuk Baja, Batam City, Riau Islands 29444, Indonesia
Opening hours: 6:45AM-12PM
Savour street food while on your next holiday to Batam
Batam's streets definitely do not fail to delight with the wide selection of food they boast – of course, you'll first have to make your way down to Batam. And if you choose to stay longer, you'll also have to plan accommodation and other things to do – and yes, this includes those awesome spas and massages the city is famous for.
And here's where Wonderful Indonesia has got you covered: choose to take up any of its weekday hotel, golf, and spa packages, and you'll get to enjoy a generous deal of just $23 (U.P. $49) on your return trip.
Simply pick up any one of these packages from Batam Fast, Sindo Ferry, Horizon Ferry, and Mozaic Ferry, and you'll get to enjoy the return trip deal.
During our stay in Batam, we took up a package with Batam Fast that came pegged with Turi Beach Resort. We were particularly impressed by our rooms, which were suites in their own right – these came with huge, comfy queen-sized beds and individual bathrooms attached.
They fold towel elephants to greet you when you first enter!
And on top of that, the resort was newly renovated just last year, so you can expect the amenities to be almost brand new, beginning from the beds, the showers, and even right down to the air-conditioning.
If you love the beach but hate the crowds that throng public beaches, you'll be pleased to know that Turi Beach Resort comes with its own private beach, where you can take long, leisurely strolls or simply settle down for a nice sunbathing session. There is even a pair of swings that's perfect for a couple shot with your S.O:
Well, I'm single, but you get the idea.
With all that awaits you from the local delicacies thronging the streets to the beautiful resorts where you can kick back and lepak, experience all these treats for yourself by booking your ferry ride with Batam Fast, Sindo Ferry, Horizon Ferry, or Mozaic Ferry today!
---
This post was brought to you by Wonderful Indonesia.
Photo credit: Chan Huiwen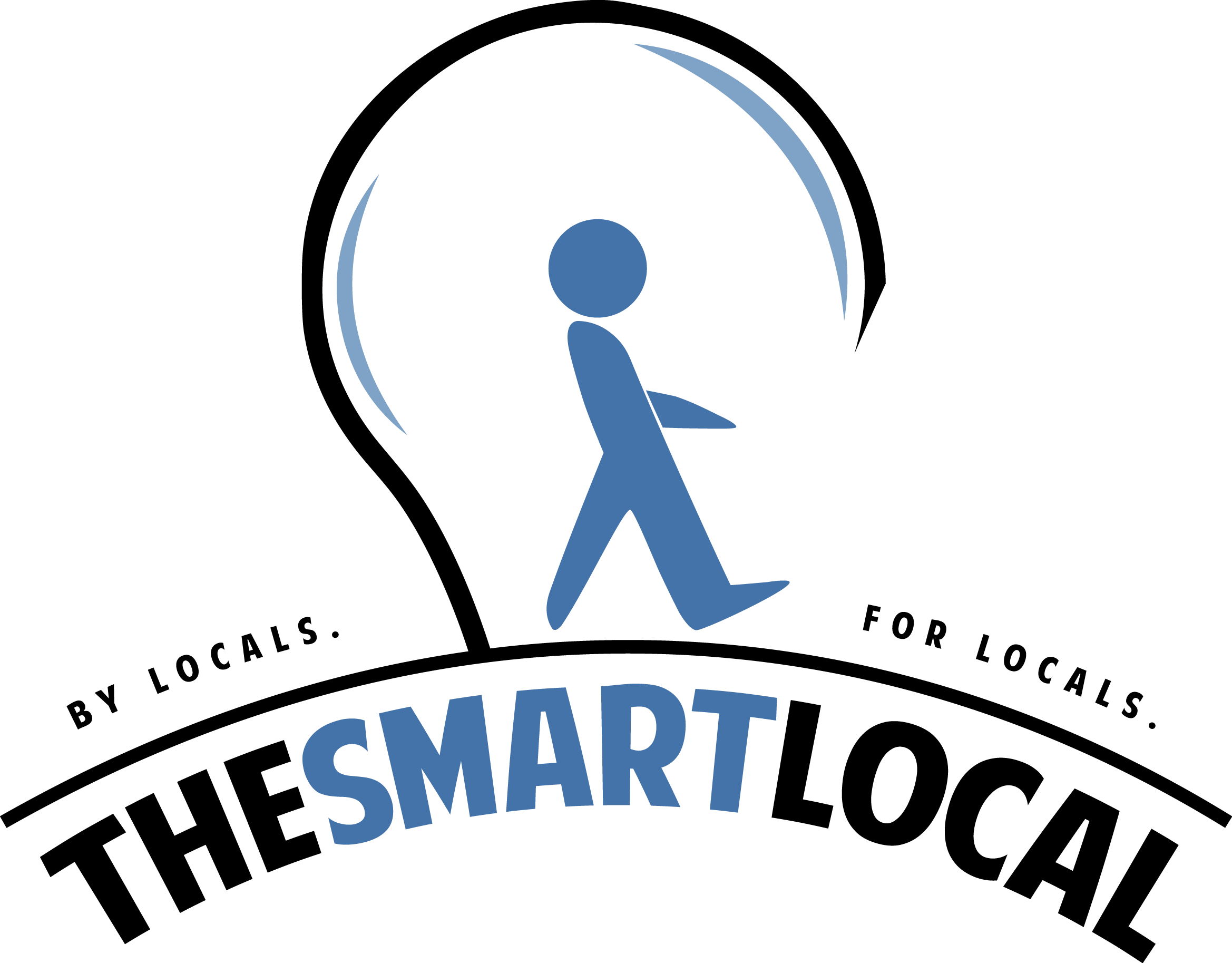 Drop us your email so you won't miss the latest news.